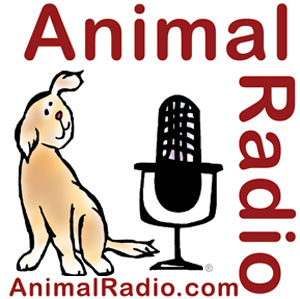 Animal Radio® Show #606 July 16, 2011
Some Animal Were Harmed
Stacy Tanner, Purely Natural Horsemanship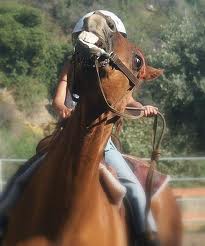 Stacy Tanner has been a professional, natural horsemanship trainer and instructor for nearly twenty years and works primarily with abused, neglected, and mishandled animals. Her career is devoted to the education of horse owners in how to properly care for and work with their equines. Her knowledge and experience has led her to conclude that the most common misconceptions on how a horse should be handled and treated are promoted in front of the entertainment industry's camera lens.
If a film displayed a character walking a dog with inverted spiked collar and choke chain, people would be up in arms. In an action/adventure where a bear's leg was caught in an actual trap, there would be incredible backlash. What would animal welfare activists say to a sea-faring epic whose director chose to shoot a whale with an authentic harpoon? Quite she imagines. Nobody wants to see an animal suffer for real.
Why, then, is it acceptable when a horse is involved? Stacey states that viewing any media with an educated eye will instantly show that these animals are upset, confused, and pained. This suffering is almost entirely due to the archaic devices these horses are forced to endure. Put these mechanics in the hands of an amateur, and the result is devastating.
Stacy believes that the bottom line is this: American Humane's Guidelines have been purposely worded in such a way that when it comes to horses and other equines, painful devices can be, and are, acceptable. This negates their "no animals were harmed" claim. Inflicting pain onto an innocent, (be it with severe bits, sharp spurs, and/or electronic stimuli), can never, under any circumstances, be deemed "acceptable."
The Dogfather's Grooming Tip with Joey Villani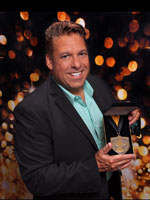 Oil (Marigold) And Your Dog Mix!
Marigold oil is a natural repellant for flies and mosquitoes for both people and pets. It will also give a good shine and good smell to your dog.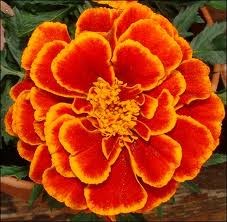 You can purchase a small vial of marigold oil at most health food stores. You then dilute it down with water by 80% so it is 80% water and 20% marigold spray. You can also add a teaspoon of good alcohol. Don't use rubbing alcohol, but use something like vodka. Put the alcohol in the mixture and shake it up. The alcohol will separate the oil out so you don't have to worry about it dispersing into the water and it won't separate as easily.
Spray the mixture on your dog and brush it through. Your dog will not only smell good and look shiny, but it will also keep those pesky flies and mosquitoes at bay.
You can also use this on yourself and even on horses. However, don't use it on your cats, as it may be toxic if they lick it.

DOGFATHER'S GROOMING TIP Brought To You By SeniorPetProducts.com. Use the code "SAVE25" to receive 25% off!
Animal Radio® News with Stacey Cohen
Another Pet Food Recall
Nestlé Purina PetCare Company (NPPC) is voluntarily recalling approximately 870 bags of dry cat food shipped to Colorado, Idaho and Oregon. This is being done as a precautionary measure, as the product has the potential to be contaminated with Salmonella. Only the following products with both the "Best By" date and production codes shown are included in this voluntary recall: Product Name Bag Size "Best By" Date & Production Code* Bag UPC Code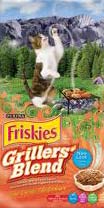 *Cat Chow Naturals Dry Cat Foot 6.3 lb. AUG 2012 Production Code 10331083 13 17800 11320
*Friskies Grillers Blend Dry Cat Food 3.15 lb. AUG 2012 Production Code 10381083 06 50000 08450
*Friskies Grillers Blend Dry Cat Food 16 lb. AUG 2012 10381083 06 50000 57578
*"Best By" Date and Production Code is found on the back or bottom of the bag.

The bags of dry cat food in this recall were distributed in error in February 2011 to a small number of customers in Colorado, Idaho and Oregon, which may have further distributed the product to other Western states. There have been no consumer complaints and no reports of illness. No additional Purina cat or dog products are involved.
Hi-Tech Poop Patrol
Hi-tech methods are being used to try to stop an age-old crime. The Village of Abacoa Condos in Jupiter, Florida is requiring its tenants to pay $200 for their dogs' DNA to be registered. Dog droppings that are found in the future will then be mailed to the DNA lab to verify which owner is responsible for not cleaning up after their pet. The owner could then face a $1,000 fine and even liens on their property.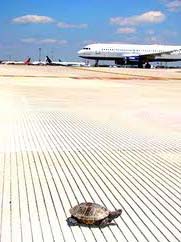 Turtles Close Airport
Turtles are to blame for a brief delay at JFK International Airport. Port Authority officials say a runway at JFK was shut down for over an hour as about 100 diamondback terrapins crawled across it. The runway becomes a turtle crossing every year as the animals look for sandy spots to lay their eggs. Port Authority officials say the terrapins were moved to a better spot to lay their eggs, out of harm's way.
Stork Staring Contest
Authorities in Austria are hoping that a staring contest will make an upcoming air show safer. Soldiers have been ordered to stare at storks in order to keep them from interrupting Airpower 2011. The birds have been gathering around the airport in Zeltweg, leading organizers to worry that they may fly into the engine of a plane. Airpower officials have been trying to lure the storks away from the runway, but have been unsuccessful. Members of the military are now being brought in to stare at the birds with the hopes that it will cause them to leave the area. One local environmentalist says that while the plan may sound silly, storks actually become intimidated when they are stared at.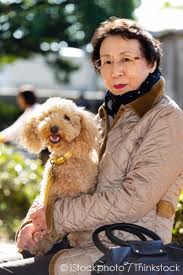 More Pets Than Kids
Pets are said to be like their owners and in fast-ageing Japan a generation of greying pooches and tabbies has sparked a boom in elderly care for the four-legged friends. Better pet food and veterinary services have allowed dogs and cats to live longer, spawning an industry that ranges from animal diapers and walking aids to 24-hour emergency care and research into pet tissue-engineering. The market is huge. Japanese keep 22 million dogs and cats, according to the latest data from the Japan Pet Food Association -- outnumbering children aged under 15 by about 30%.

Having Pets Lower Kid's Allergies
Rover and Fluffy are unlikely to raise kids' risk of developing pet allergies and could lower them, according to a new 18-year-long study. The results showed that, for most of the childhood years, being exposed to a dog or cat had little effect on later allergies. However, exposure lowered the risk for some children if they were exposed to a pet during their first year of life.
Link Between Animal and Human Abuse
A New York county is launching a registry for animal abusers which could also help to identify potential violence against women and children. The registry in Suffolk County, is modeled after the sex offender registry to protect children. It is the result of growing awareness that brutality against an animal is an indicator of possible family abuse, according to experts and studies. "Animal abuse is not only the tip of the iceberg of family violence, but it's often the first warning sign and the one a neighbor is most likely to call in," said Phil Arkow, of the National Link Coalition, which educates people about the link between animal and human abuse.


NEWS UPDATE Brought To You By PetzLife.com


Listen to the entire Podcast of this show (#606)

indicates XM Satellite Radio and Podcast versions only.