Career history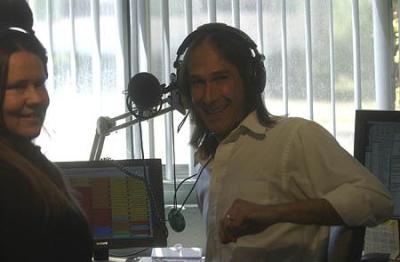 I was really lucky to begin at Power 106 Los Angeles as Jay Thomas' producer. From there, you write your ticket anywhere. I wrote it to the island of Kauai to do afternoons on KQNG (CHR). This is when I learned it was all about "lifestyle" ­ and not market size. A luxury you get when you start in LA. In the next 15 years, I would make stops at Classic Rocker KRFX Denver, News-talk KHOW Denver, Rocker KMBY Monterey, CHR KYLD San Francisco, CHR KCAQ Ventura/Oxnard, Active Rock KHTY Santa Barbara, CHR KBOS Fresno and KMXS Anchorage. What a whore! Each market was a jewel.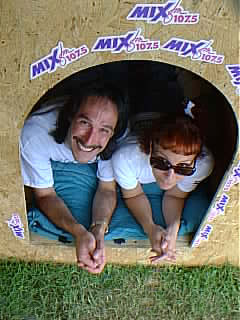 While "sleeping in a doghouse" as part of a SPCA drive I did as the morning man at WUMX Charlottesville, I decided to start Animal Radio Network™ - creating the weekly two-hour nationally syndicated Animal Radio® - and growing it to 96 stations. It's like a morning show for pet-lovers ­ and it crosses all formats and niches. For instance, it airs on AC KOST 103.5 Los Angeles, News-radio WEEU Reading and Public Radio WXBA Long Island. I've been doing this for the last 6-7 years.
---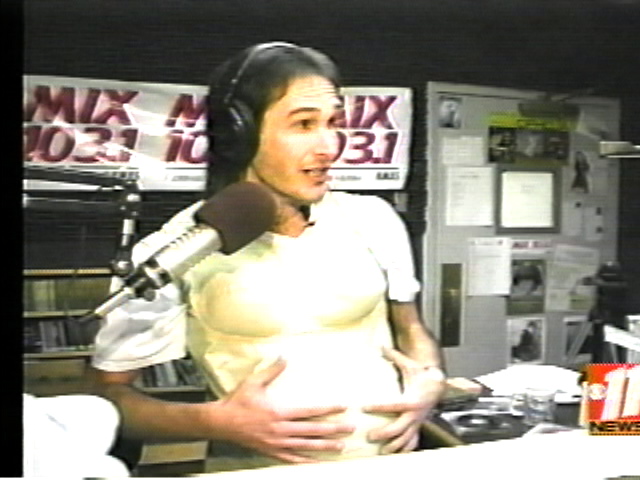 How are you occupying your time, besides looking for a job? Growing my beard and saying I'm showing my support for the writers strike. Working on affirmations: "I will not pee on the program directors car." Photoshop-ing and morphing Hillary and Obama to see what their kids might look like. Running around from stoplight to stoplight pressing the "Press to Cross" button.sinisterly laughing when light changes. Doing a daily radio show in my bedroom for my goldfishtest possible future material on them to see fishy reaction. Sneaking into my neighbors house while they're gone and training their dog to operate the TV remote control. Wearing an empathy belly (pregnancy simulator) to see what it would be like if I were preggers. Driving from fast-food drive thru to another ­ striking up conversations about my life "on the beach." Getting really engaged in the lather, rinse, repeat cycle. Speculating why Heath Ledger had a rolled up twenty (too soon? Sorry).
Having been through all you have dealt with in this biz, what advice would you give people trying to break in?
Radio can become addictive. Once you start, you may not be able to quit. There are no 12-step programs to get you off radio. It can take over your life. It can take you from family. It can destroy you.
Best advice: Don't LIVE RADIO. LIVE LIFE insteadand bring that to the radio. Don't be a radio geek. Be a "life-geek" ­ and tell your listeners everything that goes on. They will better relate to you as a human, not a DJ.
What do you do to maintain a positive mental attitude and stay motivated?
I have a big ass white-board and a bunch of erasable markers in lots of colors (I like colors and sparkly objects). I write all the positive stuff on the board. Good things that happened, goals, people that were nice to yap with, possible career directions, fun doodles.whatever. I don't put anything negative on the board. The board sits in my office right in front of me. I'm constantly checking with the board to re-evaluate the possibilities. It's amazing how things come together when there is a visual representation. Being in radio sharpens only your auditory skills. This will sharpen your visualization ­ which we all know if the first step for any task or project.
Do you plan on sticking with the music/radio industry?
I guess the one thing I've learned in 42 years is that nothing ever goes as planned. With that in mind, I have never really veered from radio or TV in 23 years. I did lose my gig in Hawaiiand worked for the USPS for a momentjust so I could stay in Hawaii. I think I will always be in the media. My hopes are to grow with the new-medias. Frankly, I'm not qualified to deliver pizzaso I hope this radio thing works out.
What has been your best resource for finding out about job openings?
Actually, I'm not blowing anybody ­ but the truth is that All Access gives the most news and information that relates to the job hunt. As the former owner of the legendary TVandRadioJobs.com website, I still would refer anybody to All Access. If you like to pay for infoKevin Carter's Street-talk online is good for daily bits of info and leads. I don't have the cash personally.
Also, if you're not networking on Linkden.you're missing a lot of potential ops.
What is the next job you'd like to obtain?
After spending the last 7 years as host of the nationally syndicated Animal Radio® - I'm pining to get back into "Live and Local" radio. I really enjoy old school radio. I'm disillusioned by the sterile sound of corporate radio. I believe you can keep a positive bottom line without removing the personality. I hope to find a station owner that appreciates this.
How are you finding the "courtesy level" at places you've applied? (Callbacks, emails, rejection letters, etc.)
When I first began in radio in 1985, there was no Internet. If you wanted a job, you'd send a hard T&R. With the advance of email and MP3 attachments, it's easier and cheaper than spending your days at Kinkos copying resumes. Because of this, there are more applicants ­ making it a very time consuming task to listen and respond to all emails. I've personally received 3 or 4 responses regarding the 30 or so emails I sent out. All were courteous. However, in the 80's and early 90's, when I sent out actual T&R's ­ the response rate was almost 100%. I find that being an old-timer in the biz that I get far more responses from my colleagues that have been in the biz a while too.
What has been your biggest career accomplishment?
Certainly Animal Radio® has been the biggest accomplishment. I built it from scratch. I did production, promotions, sales, co-hosting, affiliate clearancethe whole enchilada. Now it's on 96 AM-FM outlets including KOST in LA. And on a personal level, it was a lot more rewarding than telling dick jokes at 7am. I learned a lot about animals and helped them live better lives. Of course, it never has paid as well as morning radiogoing to show that no good deed goes unpunished.
What do you miss most about music/radio? The least?
I really enjoyed digging myself into the trenches and getting the pulse of a market and living the lifestyle on-air. Being the OM of Animal Radio® has been very tight-niched. It's "all animal all the time." I miss being able to rap on "non-animal" related topics. And I even miss the music! Hosting a national show is greatbut it lacks "the presence" of doing a morning show with lots of listener interaction. Can't wait to be "live and local" again.
Is there anything specific that you regret doing while you were still working?
I've made mistakes.like asking the 9 year old if she ever walked in on her parents doing "it" ­ a somewhat tame question for 1993 ­ but clearly inappropriate for Jones Networks satellite feed to the Bible Belt.
I also regret taking a job hosting mornings with the Program Directors wife. The PD hired me on the basis that I make her the co-host. She was awful! I was doomed from day one.
BONUS QUESTION
Care to contribute a low-cost recipe to our "ON THE BEACH" cookbook?

Blues and Brews Breakfast Burritos
Created at the Santa Barbara Blues and Brews Festival
5 eggs
1 package shredded O'Brien potatoes
1/2 package link sausage (5 sausages)
8 oz shredded cheese of your choice ­ I like the Mexican blend.it's usually the cheapest!
Flour tortillas
Scramble eggs in bowl. Set aside. Cut up sausage links into 1/2 inch pieces. Heat O'Brien potatoes and sausage in pan. Stir in eggs ­ keep mixing while eggs cook. Pour cheese onto tortillas and heat in microwave. Pour egg and sausage mixture onto heated cheesy tortilla. Roll concoction into something resembling burrito. Top with Picante. Makes 2-4 burritos depending on your rolling skills. Goes great with Mimosas!