Firestorm 2007

Southern California is currently in its second week of major fires that that have destroyed more than half a million acres across seven counties. With more than a dozen fires fully surrounded, firefighters were pushing to complete lines around seven others. Containment of those blazes ranged from 50 percent to 97 percent.

Over 516,000 acres have been burned and 2,800 structures - including 2,025 homes - have been destroyed. More than 15,000 firefighters were engaged with approximately 1,550 fire engines in use. Over 500,000 people and 15,000 animals had been evacuated. The fires have claimed approximately seven lives.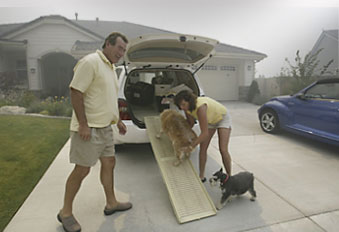 President Bush declared a major disaster in the region, allowing fire victims to apply for federal grants for temporary housing, home repairs and low-cost loans to cover uninsured property losses.
We speak with Dr. Mark Goldstein of the San Diego Humane Society to see how the animals there are affected. Goldstein says many residents were prepared this time.


Hear Firestorm coverage on Animal Radio®
Hear breaking news as it happens - Animal Radio® is streaming online 24/7 Listen LIVE Now!
Actress Glenn Close


Glenn Close has had a lengthy career as a versatile actress and performer. Glenn is remembered for her chilling roles as the scheming aristocrat Madame de Merteuil in Dangerous Liaisons; terrorizing puppies as Cruella di Vil in 101 Dalmatians; and as the psychotic book editor Alex Forrest in Fatal Attraction. In her new series, Damages, Glenn brings force and power as Patty Hewes, a fierce litigator who has a dog killed. But, Glenn is nothing like the characters she plays, and in fact is a big animal lover! Glenn doesn't believe there was a time in her life growing up when she didn't have animals
Glenn currently has two dogs, Bill and Jake, whom she takes to work with her everyday. In fact, they have become the mascots of the Steiner Studios.
Look for Glenn's "Lively Licks" blog, which is a profile of dogs and their people, with the launch of the website Fetchdog.com, where she will ask questions such as: When did you become a dog lover? Why Dogs? And, if your dog were a famous person, who would they be? Some of the first subjects are Ted Danson, his wife Mary Steenburg. Glenn states that if her dogs were famous people, Jake would be the Dali-lama and Bill would be Barney Fife!
Fetchdog.com is a new website that will offer you the best hand-picked products for your dog, from healthy food and comfortable beds to unique toys and fashionable collars. Fetchdog.com was created by Glenn's husband.


Hear Glenn Close on Animal Radio®

Ellen Degeneres: "Poochgate"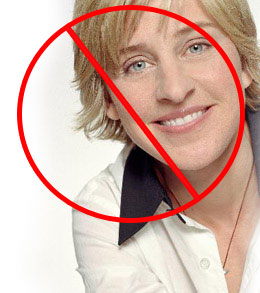 If you didn't see the original airing of Ellen's show when she broke down telling the story of Iggy, a dog she and partner Portia de Rossi adopted from Mutts & Moms, chances are you have seen it replayed dozens of times on the news.
Ellen recounted the story of her and her partner's adoption of Iggy, a Brussells Griffon mix dog back in September from Mutts and Moms, a rescue group in Pasadena, California. They then spent more than $3,000 on training and neutering to help Iggy get along with their cats, with no luck. Eventually Ellen gave up the dog to her hairdresser, Cheryl Marks, who had two daughters, ages 11 and 12. Mutts and Moms then confiscated Iggy, against Ellen's wishes.
But what you may not have heard was the other side of the story.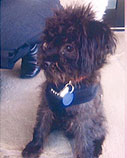 Mutts and Moms' adoption agreement (which is standard with most adoption agencies) stated that any dog adopted from them must be returned if they cannot stay with their adoptive family. You'll have to look long and far to find a legit adoption agency that doesn't include similar stipulations. The reason is that between 500,000 and 1 million pets adopted from shelters and rescue groups find themselves homeless and in shelters once again. Many agencies have found dogs that they thought were adopted into "forever" families sitting on death row in shelters. Mutts and Moms will also not adopt a small dog into a family with children under 14 years of age. Portia de Rossi signed this agreement.
After Mutts and Moms called Ellen to check on Iggy, they were informed that the dog had been given to another family. Mutts and Moms told Ellen that giving Iggy away was against their agreement - and if the dog wasn't returned the police would be called. That afternoon, the police collected Iggy from Ellen's hairdresser and returned him to Moms and Mutts.
Since Ellen went on her extremely powerful show to tell her story, the public backlash against Mutts and Moms has been tremendous, with the owner, Marina Batkis even receiving death threats. There was also an alleged threatening voicemail from Kelly Bush, Ellen's publicist.
Mutts and Moms has now been forced to close their doors - but what about all of those now misplaced dogs?
Most rescue groups survive on a shoestring budget and are run out of private homes. They rely on foster homes and volunteers to help prepare these animals for their "forever" families. They invest a lot of time and energy rehabilitating these discarded animals and want to make sure that they are not "discarded" once again.
We asked listeners what they wanted to say to Ellen. "Ellen vs. Moms and Mutts is like using a nuclear bomb for a fist-fight," said one caller to Animal Radio®, "she should win an Oscar for that performance." Another said, "if this is what shuts Ellen down so she can't do her show, then she's not as in-touch as we once thought. She needs to turn on the TV news and see all the death and destruction. Maybe she should have called in sick that day."
Call in and voice your opinion toll-free 1-866-405-8405
or email yourvoice@AnimalRadio.com
-Read about the other side - Newsday article of the Ellen Flap
-See what other listeners said


Hear Poochgate on Animal Radio®

Pet Food Maker Paying Stiff Price
The pet food recall still has lingering effects. Menu Foods Income Fund is reducing its staff as it tries to recover from the deaths of pets that arose from tainted pet food back in March. Their estimated losses are at $10 million dollars.
Menu Foods in North America, is the largest manufacturer of wet dog and cat foods. They are planning on cutting 10-15% of its over 900 employees (about 90 to 140 employees).
The original problem was traced to wheat gluten which had been contaminated with melamine, which is used to make plastics, supplied by China.
It is not known how many animals were effected, but Menu Food Income Fund is currently facing about 100 class action lawsuits. It is estimated that things will not return to normal until sometime in mid-2008.


Hear Recall fallout on Animal Radio®


Clooney Vows Never to Replace Pig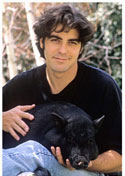 George Clooney's beloved potbellied pig Max passed away in December 2006. George was so depressed by his death that he has vowed never to have another pet pig. Clooney states that Max was so special that no other pig could possibly replace him.
Since Max's death, Clooney has been pouring himself into his work and has been down to the Carolinas shooting a movie. He hasn't been home since January. Clooney feels that when you're on the road you can't get a new pet. "Well you can, but people will talk," he states.
George inherited Max from ex-girlfriend Kelly Preston almost 18 years ago.


Hear Clooney and Pig on Animal Radio®

Cesar Millan, Be the Pack Leader


Cesar Millan returns for a fourth season of National Geographic's hit series the Dog Whisperer and his fourth appearance on Animal Radio®. Even though Cesar has aided dogs with all types of problems, he admits he has never encountered a dog he felt he couldn't help, until now. Listen in to find out whether Cesar has finally met his match - or if even he can win this dog's trust.


Hear Cesar Millan on Animal Radio®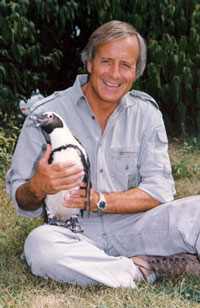 Jack Hanna Stuck at Airport with Flamingo
Animal expert Jack Hanna is a frequent guest on talk shows and often travels on the airlines with his animals.
Recently, Jack was traveling with an 11-month-old flamingo late at night in Ohio when he found the terminal closed. His only choice to exit was to pass through a 10-foot-tall metal turnstile that had several horizontal bars.
Well, trying to squeeze a square crate through a round turnstile didn't work. Jack and the flamingo got stuck. Jack was finally able to squirm free, leaving the flamingo behind and the only exit blocked for other passengers. Jack then went to a nearby fire station for help.
The flaming was eventually hoisted up by three firefighters and out of the turnstile.
Jack jokes that the next time he flies, the largest animal he will take will be a gerbil.


Hear Jack Hanna story on Animal Radio®

Comedienne / Actress Jane Lynch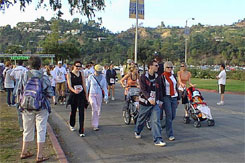 Jane not only kicked off the the Race for The Rescues, she also hosted the Awards and Halloween Rescue Doggie Show.
Race For The Rescues is a 5K run/walk or 1 mile kid's race to raise funds for 8 non-profit, 501c3 animal rescue groups; and a dog and cat adoption celebration for LA Animal Services and the Pasadena Humane Society. The 8 non-profits to benefit are: A Dog's Life Rescue; Animal Alliance; Best Friends Animal Society; Four Legged Friends Foundation; Kitten Rescue; Molly's Mutts and Meows; The Lange Foundation; and The Rescue Train.The event raised $72,000 and the LA Animals Services shelter truck went back empty!
Animal Radio® is proud to have partnered the Race for the Rescues - and even broadcast live.
Jane didn't show up to the Animal Radio® broadcast vehicle alone. She brought Olivia, her Lhaso Apso, who was sporting a beautiful pink dress. And if you ask this humble reporter's opinion, I think Olivia was better dressed than Animal Radio® air-talent.

Jane's breakthrough film role was as Christy Cummings, the masculine-lesbian personal dog handler to trophy wife Sheri Ann Cabot (Jennifer Coolidge) in the director Christopher Guest's 2000 mockumentary Best in Show.



Hear Jane Lynch at the Race for the Rescues on Animal Radio®
Actress Michelle Stafford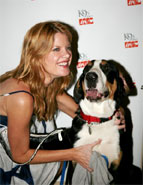 Michelle is a two-time Emmy Award winner. She joined the cast of "The Young and the Restless" in 1994 and has since developed "Phyllis" into one of the most popular and vivacious characters on daytime to date.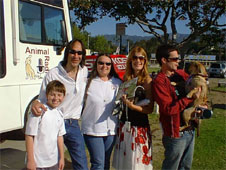 Michelle joins Animal Radio® for our Race for the Rescues live broadcast. Michelle states that if her three dogs were celebrities, Duke would be Steve Carell; Beauregard would be Tom Hanks; and Josephine would be Marilyn Monroe. She also admits to Animal Radio® that her pug has a pee-problem.



Hear Michelle Stafford at the Race for the Rescues on Animal Radio®


Ted Casablanca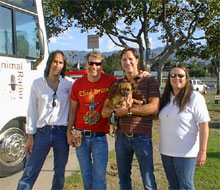 Ted, from E! Television, brought along his dog Margo to The Race For The Rescues. The furr-ball is a mixture of Chihuahua, Pomeranian, Dachshund and perhaps a little bit of "Paris Hilton." Ted tells Animal Radio® that Ellen Degeneres pulled "a guy thing" when she blamed her girlfriend Portia for signing the adoption papers for Iggy. While he loves Ellen, he disagrees with her on this count.



Hear Ted Casablanca at the Race for the Rescues on Animal Radio®


Animal Precinct's Annemarie Lucas Speaks Out Against Puppy Mills


Animal Radio® regular Annemarie Lucas is back with words about buying animals. Annemarie is a Supervisory Special Investigator for Humane Law Enforcement (HLE) at the American Society for the Prevention of Cruelty to Animals (ASPCA). She has received training by both the New York City Police Department (NYPD) and the Federal Bureau of Investigation (FBI). Annemarie is also the star of Animal Planet's Animal Precinct.
Annemarie speaks about puppy mills ways you can fight them:
1. Do Not Buy Your Puppy From a Pet Store
That puppy who charmed you through the pet shop window has most likely come from a large-scale, substandard commercial breeding facility, commonly known as a puppy mill. In these facilities, parent dogs are caged and bred as often as possible, and give birth to puppies who could have costly medical problems you might not become aware of until after you bring your new pet home.
2. Make Adoption Your First Option
If you're looking to make a puppy part of your family, check your local shelters first. Not only will you be saving a life, but you will ensure that your money is not going to support a puppy mill. There are many dogs waiting for homes in shelters all across the country and an estimated one in four is a purebred! Your second option is breed rescue. If your heart is set on a specific breed you haven't been able to find in a shelter, you can do an Internet search for a breed-specific rescue organization.
3. Know How to Recognize a Responsible Breeder
If you've exhausted your options for adopting and are choosing to buy from a breeder, remember that responsible breeders have their dogs' interests in mind. They are not simply interested in making a sale, but in placing their pups in good homes. A responsible breeder should screen you as thoroughly as you screen them! Read the ASPCA's Responsible Breeding Statement to find out more about how a responsible breeder behaves.
4. See Where Your Puppy Was Born and Bred
One sign that you are speaking to an unscrupulous breeder is that they will not let you see the facility in which your puppy was born. Always ask to see the breeding premises and to meet both parents (or at least the mother) of the puppy you want to take home. You should also ask for an adoption contract that explains in terms you understand, the breeder's responsibilities, health guarantee and return policy.
5. Internet Buyers, Beware!
Buying a puppy from the Internet is as risky as buying from a pet store. If you buy a puppy based on a picture and a phone call, you have no way of seeing the puppy's breeding premises or meeting his parents. And those who sell animals on the Internet are not held to the Animal Welfare Act regulations and so are not inspected by the USDA.
6. Share Your Puppy Mill Story with the ASPCA
If you have-or think you have-purchased a puppy-mill puppy, please tell us your story. Every bit of evidence gives us more power to get legislation passed that will ban puppy mills.
7. Speak Out!
Inform your state and federal legislators that you are disturbed by the inhumane treatment of dogs in puppy mills, and would like to see legislation passed that ensures that all animals bred to be pets are raised in healthy conditions. You can keep up-to-date about current legislation to ban puppy mills by joining the ASPCA Advocacy Brigade.
8. Tell Your Friends
If someone you know is planning on buying a puppy, please direct them to our puppy mill information at ASPCA.org. Let them know that there are perfectly healthy dogs in shelters waiting to be adopted.
9. Think Globally
Have a webpage, a MySpace page or a blog? Use these powerful tools to inform people about puppy mill cruelty by adding a link to our puppy mill information at ASPCA.org.
10. Act Locally!
When people are looking to buy or adopt a pet, they will often ask the advice of their veterinarian, groomer or pet supply store. Download and print our flyers and ask to leave them in the offices of your local practitioners.
http://www.aspca.org



Hear Annemarie Lucas on Animal Radio®

Best-selling author Robert Fulghum's (Everything I need to know I learned in Kindergarten - 16-million copies) new book begins with a question we've all asked ourselves: "What on Earth have I done?" Animal Radio® is proud to have this current-day philosopher as a special guest. As an ordained minister, he often deals with animal issues, especially related to grieving and death.

Hear Robert Fulghum on Animal Radio®


Microchips Do Not Cause Cancer
Becker Brief on Animal Radio® - Good Morning America's Dr. Marty Becker


Out of the 14 million microchips that have been implanted in animals, there were only four cases in a recent study with a link to cancer. And, those cases were tested in mice that were prone to cancer. It is a myth that Microchips cause cancer, and considering that about 8,000 microchipped dogs per month are returned to their guardians, the price is well worth it!
Do you know that one out of three dogs are lost in their lifetime? The 4th of July is the #1 day with the most lost pets and Halloween is the 2nd.
Microchipping is a great way to help your pet return home. Essentially microchips are little computer chips, about the size of a grain of rice. Easily implanted under your pet's skin with a hypodermic needle, microchips provide permanent identification that won't wear out or fade, become lost, altered or destroyed. Special scanners find the microchip, translate that into a specific ID code, and then these unique numbers can be found in a database.
While there has been much controversy over different types of microchips and scanners, Dr. Becker recommends the resQ Microchip, which uses an ISO chip (International Standards Organization) that is most recognized around the world and can be read by most scanners. They also have a free registration that can be updated for a lifetime.
http://www.PetConnection.com
http://www.BayerDVM.com

Hear Dr. Becker Microchip Myths on Animal Radio®

Dogs Sniff Out Pirated CD's
Neil Powell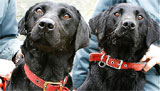 The canine versions of Starsky and Hutch have just returned from Manila, where they sniffed through locked steel doors, pointing authorities to stacks of pirated movies during a mall raid.
Fresh from a successful one-month stint in Malaysia, where they angered movie pirates by helping authorities uncover 1.3 million discs and burners worth about US $3.3 million, Lucky and Flo are now training their noses on the Philippines.
The two female dogs - wearing neon vests stamped with their names - sniffed through glass cabinets, bags and boxes. The pirated discs they found included recent releases such as "300" as well as "Borat" and "Apocalypto." They are reportedly the only two dogs in the world trained to sit or freeze when they sniff polycarbonate, used to manufacture optical discs.



Hear about Lucky & Flo on Animal Radio®
Do you need pet insurance?
Advances in pet health care can leave owners with big vet bills
By Joan Shim
(LifeWire) -- When David Quilty of Santa Monica, California, took his cat Damon to the vet for a checkup, he didn't expect to spend $1,000 to get two of Damon's teeth pulled because of cavities.
"It was quite a shock," Quilty says. "It's the biggest expense we've ever had on him, and the cat is 13 years old."
Like Quilty, many pet owners are concerned by the rising cost of pet health care, which is partially the result of advances in veterinary medicine. Some are looking to pet health care insurance as one way to cope.
"The medical treatments and technologies being used for humans are now being used for pets," says Laura Bennett, chief executive officer and co-founder of Embrace Pet Insurance. Chemotherapy, heart surgery and MRIs are becoming more common in the pet world. But advanced treatments and surgeries can cost thousands of dollars.
Some pet owners facing an animal's serious illness or injury will choose to euthanize -- put the animal down -- for financial reasons. Or they will decide on a less expensive treatment for an injured animal.
"If they have a fracture that they can't afford to get stabilized -- can't afford to go to the orthopedic surgeon to plate it -- they might choose amputation rather than fix the fracture," says Dr. Lauren Adams of Emory Animal Hospital.
Such tough decisions are more likely in rural areas, Adams says, noting her clients in Decatur, Georgia, usually are able to pay for any specialized treatments that their pets may need.
Statistics show that people are willing to foot the growing medical bills for their beloved pets. U.S. pet owners spent $10.5 billion on vet care in 2005, compared to $7.2 billion in 2000, according to the Pet Industry Strategic Outlook report from Dillon Media LLC, a marketing and research firm.
Statistics vary on the percentage of pet owners in the U.S. who insure their pets. A 2004 survey by the American Animal Hospital Association estimated that three percent of pet owners carried insurance. That's far lower than in Sweden, where nearly 50 percent of pet owners insure their animals, according to market research publisher Packaged Facts.
Pet health insurance may be worth considering as a way to prepare for unexpected medical expenses. What's not always clear is whether it is cost-effective. Regardless, some pet care practitioners say such insurance may simply give owners peace of mind or help them make decisions about their pet's future that are not influenced by financial considerations.
When pet insurance makes sense
After Quilty felt the pinch of Damon's vet bill, he started looking into pet insurance. But he decided not to insure Damon when Quilty learned that most policies only offer full coverage to cats less than 9 years old. An older feline like Damon would qualify only for accident coverage, and dental coverage is not included.
On the other hand, Norma Jean Kern of Hickory, North Carolina, is sure that purchasing insurance was the right decision. Soon after she signed up to cover Storm, her Akita puppy, the policy paid off.
Storm was running along the fence in the yard when the neighbor's dog caught hold of his leg and tried pulling him under the fence. Storm's leg was severely mangled, and he needed three operations and regular X-rays. Embrace Pet Insurance has reimbursed Kern for most of her bills. She has a 20 percent deductible, and so far the company has paid about $3,000.
Choosing a pet insurance policy
Companies selling pet insurance in the U.S. include Veterinary Pet Insurance, Pethealth Inc., The Hartville Group, Pets Best Insurance, Embrace Pet Insurance, PetFirst Healthcare, PetPartners and Petplan USA.
These companies generally offer a few levels of policies ranging from $5 to $30 a month on average for a healthy pet. The cost varies depending on the extent of coverage, benefit limits, deductibles and co-payments. Dogs are generally more expensive to insure than cats.
Coverage varies according to company and plan as well. For example, ASPCA Pet Health Insurance's most basic "safety plan" covers only treatment for injuries such as broken bones, bee stings and burns. At the other end of the spectrum, Embrace Pet Insurance's policies, which can be customized, cover cancer treatment and alternative therapy like acupuncture.
When shopping around for a policy, find out exactly what the policy covers and what the exclusions are.
Most policies exclude pre-existing conditions and many exclude hereditary conditions, which purebred cats and dogs are more likely to have, or limit coverage for older animals.
Here are some additional questions to ask the insurance company:
· Are my claim payments based on my vet bill or the insurance company's benefit schedule?
· Are drug and dental coverage included?
· Will my premium go up over time, as I file claims, or my pet gets older?
· How will I be reimbursed? Do I pay the vet and then submit the bill, or will the vet handle
billing?
· Does the plan cover chronic or recurring conditions?
· What are the financial limits of coverage? How are they applied?
If your pet is advanced in years, in poor health, or if you do not want to subject the animal to a major surgical procedure, insurance may not be a worthwhile investment. Talk to your vet about your pet's health and query insurance companies about the limits of coverage before purchasing a policy.
LifeWire provides original and syndicated lifestyle content to Web publishers. Joan Shim is a
freelance writer and former editor at Pet Product News.


Coming Up on Animal Radio®: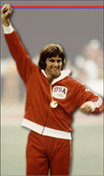 Bruce Jenner captivated the world when he broke the world record by scoring 8,634 points in the decathlon at the 1976 Olympic games in Montreal and earned the title, "World's Greatest Athlete."

Bruce is currently hosting the 2007 Cynosport® World Games (also known as "Doggie Olympics"). The sport of dog agility is celebrating its 30th anniversary this year, and was founded in Great Britain in 1977 and brought to the U.S. by Ken Tatsch of Dallas, Texas.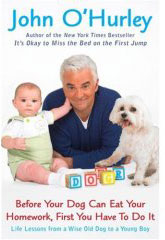 In his first book, John O'Hurley wrote of the many life lessons he'd learned from dogs-lessons that carried him from the New England woods of his childhood to his life today as an award-winning actor, composer, and writer amid the bright lights of Hollywood. Now, in Before Your Dog Can Eat Your Homework, First You Have to Do It, O'Hurley once again finds himself seeking the wisdom of a canine companion. After years of parenting pets, last December, he became a father to his first child, William. Along with the many new joys of being a dad, John faced a new set of challenges-and it was Scoshi, his wizened white Maltese and faithful confidante for nearly two decades, who, at every turn, pointed the way.
This time, however-much to John's surprise-Scoshi put his wisdom in writing.
John is best remembered from Seinfeld, as J. Peterman. Well, not only is he a great actor, but he is also the real J. Peterman's business partner and part owner of the J. Peterman Company. John is also the regular host with David Frei of NBC's "The National Dog Show," a Thanksgiving tradition.
http://www.johnohurley.com
http://www.dogshowusa.com
Comedian Kip Addotta


Kip talks about relations, his own human foibles, fears, triumphs, and of course his cat "Harley," whom he says owns him, and is the longest relationship he has ever maintained with a female!
Kip Addotta has made over 32 guest appearances on "The Tonight Show," and is still entertaining crowds on the radio and at clubs.
ANIMAL RADIO® PRODUCT REVIEWS
for November
Poop Pouch






(rated 4 and 1/2 out of 5 paws)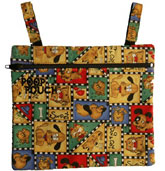 The Poop Pouch is a specially designed pouch that you attach to your dog's leash with Velcro. It's main function is to hide your dog's poop out of plain sight. You no longer have to tie the poop bag to your leash and have it swing while you walk, or worse, carry it in your hand. You can now place the soiled bag in the Poop Pouch, out of sight.

The pouch also has a vinyl interior, just in case you have a leak. But don't worry, it's machine washable. It's also also a great place to store your keys, wallet, cell phone, etc.
The Poop Pouch comes in many designs and even has a matching bandana - how cute is that!
http://pooppouch.net
Animal Minute on Animal Radio®
with Britt Savage
Surrogate Opossum

Things looked pretty grim for the four baby opossums. They were found in the marsupial pouch of their mother who had been killed by a car. But two Virginia Beach vets and a wildlife rehabilitator came up with the perfect solution. Evelyn Flengas already had one mother opossum in her backyard sanctuary, so when she heard about the orphans, she suggested an opossum switcheroo. The mother opossum had eleven babies called joeys, but they were old enough to leave the pouch. So they sedated her and put the four new joeys in her pouch and when she woke up, she just started taking care of the new ones like her own. Now, if we could only teach those opossums how to cross the street!


Neither Rain, Nor Hail, But A Cat ­ That's A Different Story!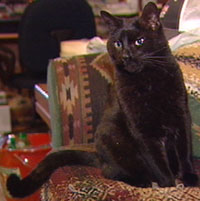 Most mail carriers will deliver the mail in rain, hail, snow, etc. But a mail carrier in Canada is refusing to deliver mail to a house after being frightened by a "very threatening cat."
The postal service is concerned about the welfare of all of their carriers, but hopes for an amicable solution to the problem. The mail carrier was brought up on a farm and is used to being around all types of animals.
The cat, Shadow, is an eight-year-old docile declawed black cat, according to his guardian. The guardian states that Shadow "likes to eat and sleep and cuddle. You could drop a bomb and he'd just open one eye, take a look, then close them and go back to sleep."
Until it is resolved, the guardian will be picking up his mail at the post office.
Britt Savage is a regular Animal Radio® correspondent as well as an incredibly talented musician! She can be heard daily on Animal Radio Network.LISTEN TO ANIMAL RADIO NETWORK NOW
Veterinary Minute on Animal Radio®
with Dr. Jim Humphries
Special Pets Might Need Special Veterinarians


For most pets, the family veterinarian is the one and only doctor that they will need for their entire lives. But, for some pets, their cases, and sometimes their lives are dependent on the knowledge inside the Veterinary Specialist.
It has been said that a veterinarian is actually several human doctors rolled up into one individual, guiding our pets from birth all the way to grave. But new advances in medicine have helped to breed a new type of veterinarian. Like their human counterparts, these veterinary specialists focus on specific areas of interest and, in turn, help pets and owners with their expertise and concentrated knowledge.
The American Veterinary Medical Association (AVMA) first recognized the American College of Veterinary Pathologists and the American Board of Veterinary Public Health back in 1950. Since the early recognition of these specialists, the number of specialist organizations, also known as boards or colleges, has grown to more than 25 individual specialties. For Cocker Spaniels and Persian cats with heart problems, the American College of Veterinary Internal Medicine has veterinary cardiologists ready to help. If your Labrador Retriever ruptures his cruciate ligament during Frisbee toss, you might appreciate the skills of a surgeon from the American College of Veterinary Surgeons. The AVMA reports that more than 8,000 veterinary specialists are currently practicing and helping those pets with special needs. Similar specialization has occurred in Europe and Canada as more and more pet owners appreciate the depth of the specialist's knowledge.
The road to specialization begins soon after or even during a veterinarian's medical training at his or her veterinary school. A strong interest in a specific field of study arises and many newly graduated veterinarians find themselves searching out internships and advanced training centers for their specialty. These internships can be extremely competitive with more than 40 applicants for each position.

After successful entrance into one of these programs, the new intern will be exposed to many different aspects of medicine and surgery within their concentrated area of interest. After one year, interns can then start competing for residencies at universities and other institutions. Each new resident will spend 2-3 years studying their chosen specialty and only after this time will they consider sitting for an intensive examination, or "boards". If the resident is one of the lucky 30-60% to pass the board examination, he or she is then considered to be "board-certified". All in all, from undergraduate work to board certification, most specialists will devote more than 12 years to their schooling.
As pet owners continue to develop a strong bond with their pets, the need for veterinary specialists will continue to grow and expand. Prior to recent times, pet owners who desired the expert knowledge of specialists were often forced to travel to the veterinary colleges. These trips were often stressful on the pets and difficult for the owners as well. Now, specialty centers can be found in almost every major metropolitan area and many large cities might actually have several veterinary specialists within each discipline. And, with specialists nearby who are known by the general practitioner veterinarian, pet owners can seek out more advanced medical protocols and quite possibly add years to their pet's life. Oradell Animal Hospital in Oradell, NJ has more than xx specialists on staff for their patients. The Center for Specialized Veterinary Care in Westbury, NY has also staffed their hospital with doctors representing more than x different specialties. And these clinics are just two of many specialty practices across North America.
Beyond their knowledge, many of these specialists also bring new advanced tools and protocols for the treatment of injuries and diseases. It is not uncommon for a dog to undergo an MRI procedure or for cats to receive a kidney transplant (by the way, the donor cat goes home to live with you too!). Pet owners can now choose hip replacement surgery for pets with hip dysplasia, find a reproductive specialist to help determine why your show quality Pomeranian is infertile, and even help find the best diet for your herding dog. In Orlando, FL, veterinary dentists are even restoring the broken canine teeth of police dogs injured on the job!
No one wants to imagine their dog or cat developing a major injury or illness, but it is comforting to know that your veterinarian likely has a list of highly educated and dedicated individuals available to help your pet. And, in most cases, the specialist will send you and your pet right back to your family veterinarian as soon as your pet is feeling better. If you would like to know more about specialties within veterinary medicine, visit www.avma.org and click on veterinary specialties. This will take you to a list of all specialties and even provide links, addresses, and phone numbers for the various colleges.
Also, a visit to www.MyVNN.com will give you a chance to see a video showing a specialty clinic in action.

Dr. Humphries is a veterinarian in Colorado Springs and the National News Director for Veterinary News Network. Hear the Veterinary Minute exclusively on Animal Radio®-LISTEN TO ANIMAL RADIO NETWORK NOW

Enter to Win
UrineOff's "Picture Yourself In Hollywood" Sweepstakes With Celebrity Pet Photographer, Christopher Ameruoso!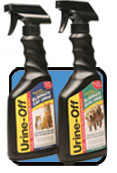 Urine-Off, the number one vet recommended solution to pet odors and stains has paired up with Chris Ameruoso, Hollywood's #1 celebrity pet photographer to bring you the "Picture Yourself in Hollywood" Sweepstakes. The grand prize winner receives an all expense paid trip to Hollywood for 2 and their PET, plus a photo shoot with Christopher Ameruoso. Chris has been photographing celebrities with their pets since 1998, and his work has been featured in People Magazine, In Style, the New York Times, and countless others. His work can be seen in his weekly column in In Touch Magazine titled "Stars and Their Pets". Urine-Off is the leading veterinarian choice for stain and odor removal, and is committed to the well-being of pets and their owners.
Each and every time you make any purchase at www.urineoff.com between 10/1/2007 and 12/31/2007 you are automatically entered for a chance to win. The more times you buy, the better your chance of winning. Visit www.urineoff.com to enter and for official rules.
Voice of the Animal on Animal Radio®
Rae Ann Kumelos Ph.D.
Thank a Turkey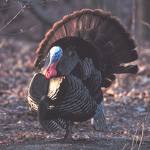 Thanksgiving is not Turkey's favorite holiday. On the one hand, he is honored and feted throughout the country: school-children recreate his image with colorful construction paper cut-outs; he enjoys a prominent place in the Macy's Thanksgiving Day Parade; and he is given a traditional pardon from the President of the United States. On the other hand, Turkey is the main feature on the Thanksgiving dinner table.
In the Navajo creation story, Turkey enjoys divine status as the representative of agriculture. As the Navajo people are fleeing from the encroaching flood waters of the fourth world to find refuge and safety in the fifth world, Turkey is the only one to notice that the precious seeds that have been stored in pottery jars after the harvest season will be lost to the flood waters. Gathering a few seeds from each jar, Turkey manages to hide the seeds among her feathers. As she hurries to catch up with the others racing to beat the flood waters, she gets some help from Wind pushing from behind, as Turkey dare not fly and risk losing the seeds. When everyone finally makes it to the safety of the fifth world, all are humbled by the fact that Turkey was the only one who thought to bring the most precious commodity of all "the people's very means of survival and insurance against famine" seeds.
Did you know that turkeys sleep high in trees? And they do not like to be awoken. If a plane flies overhead, they will gobble in a very grumpy manner, and when thunder rolls, they will respond as if having a conversation with Zeus himself. Turkeys are also very social and take care of each other. Wild turkeys live on our ranch. For weeks last year, we watched a group of nine turkeys wait patiently while one of their party, a small crippled female, limped behind them to catch up. Over time, this turkey could no longer even walk, and just sat by the feeder, where her friends sat quietly with her. At this point. we were able to catch the crippled turkey and take her to the wildlife vet two hours away, a ride in which she sat huddled and frightened in her carrier. When we arrived, we were told she limped because she had been shot in the leg. Despite excellent care, she did not survive to come back home.
When I think about this sweet turkey, I wonder, would the hunter who shot her have any interest in knowing the sacred role of turkey in Navajo culture? Did that hunter have any concept of the courage and fortitude this turkey exhibited as she limped behind her other turkey friends? Could the hunter understand the compassion her turkey companions displayed in always waiting for her to catch up? And, what would the hunter have to say to the veterinarian and her assistants regarding the hours spent attempting to heal the turkey's gunshot wound?
To this day, Turkey's feathers are marked with the colors of the seeds she carried long ago in the Navajo beginning of time. When the forefathers of the United States were deciding on a national symbol, Ben Franklin lobbied on behalf of Turkey. Instead, we all know Eagle was chosen. But maybe, if more people knew the story of Turkey and the role she played in insuring the survival of agriculture, as well as how loyal, courageous, and compassionate Turkeys are to each other, they might have chosen her as our national bird, as well as think differently of their Thanksgiving menu.
During this season of thanks-giving, thank Turkey for her generous role in insuring the survival of the seeds that bring the bounty of harvest gracing your holiday table. Visit Farm Sanctuary's website www.adoptaturkey.org, where, thanks to your generosity, a turkey will spend her holiday not on a platter atop a table, but with a group of her turkey friends.
Happy Thanksgiving from Rae Ann Kumelos and Voice of the Animal.

Visit us at http://www.voiceoftheanimal.com to hear more stories and to order CD's of Voice of the Animal programs. Copyright ­ 2007 ­ Voice of the Animal. Rae Ann Kumelos is a regular Animal Radio® correspondent. She can be heard daily on Animal Radio Network. LISTEN TO ANIMAL RADIO NETWORK NOW
Search Animal Radio® Network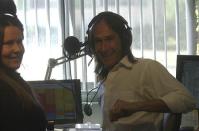 NETWORK PROGRAMS:
Animal Radio®
Pet Talk Radio!
Talk with Your Animals
Veterinary Minute and Animal Minute
Voice of the Animal



Currently On-Air
Animal Radio® Network Full-time channel

LISTEN TO ANIMAL RADIO NETWORK NOW
LISTEN AT WORK...all day long. Fresh animal programming streaming online 24/7. Be sure to view our programming schedule to catch your favorite show.


You can also listen to Animal Radio Network's full-time Animal Channel ANYTIME on ANY CELL PHONE, ANY PROVIDER. UpSnap now features Animal Radio® Network LIVE 24/7.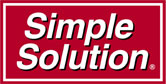 Get live breaking news daily thanks to Simple Solution NATURAL line of pet care products. Simply text "ANIMAL" to 27627 to listen anytime FREE. (your provider's standard rates apply). Learn more.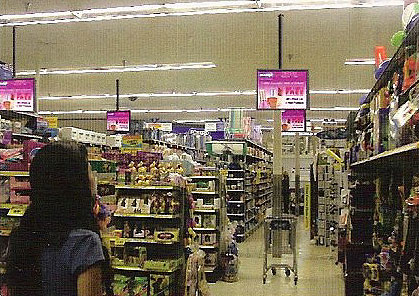 PET STORES, VETS, GROOMERS: Would you like to broadcast Animal Radio Network in your store or office? Call 435.644.5992 to get set up. Animal Radio Network is simulcast throughout America to your store.



Animal Radio® airs on 95 AM-FM radio stations including Los Angeles' KOST 103.5 FM.

Interested programmers/stations may get Animal Radio® market exclusive: 435.644.5992.

What in the World Happens to the Heads of Humans?
Have you ever wondered what in the world was going on? What goes on in people's heads that the prevalent thing humans think about is fear. Have you ever noticed that the majority of people always jump to bad conclusions and that if something happens once, it makes it true for all times? This can really be seen in people's reactions to certain breeds of dogs. The breeds deemed "dangerous" because some humans have made very bad choices and their dogs turned out to be exactly what they were taught to be. The human population typically says "bad dog". I say, "Bad humanity". We get what we expect and allow into our lives. Just because some dogs in certain breeds of dogs have been taught to be "mean" doesn't mean that every dog of that breed is going to be mean. We are focusing too much on the dog and it's breed instead of on the real problem - the human psychology that turns dogs into weapons instead of man's best friend (the fear that has become so rampant in human society that we are afraid literally of our own shadow). Here is an example of how terrible our thoughts have become in regard to certain types of dogs. And how erroneous that fear actually is.

To "Thelma and Louise"
Why were we so afraid of you? Because of nothing more than the way you look. You were both founding wandering in our neighborhood this weekend. Word spread quickly that two bit bulls were on the loose. Security was called to keep an eye on you and the County Sheriff was called to capture you and take you away. People were fearing for their animals and themselves. A jogger thought she was going to be attacked when you both started running toward her. Maybe you saw a friendly human who could help you so your actions were misinterpreted.

I wanted to meet you and understand who you were. Keeping an eye out for you, I saw you in the distance and started talking with you. Did you hear me? I heard that both of you were hungry, cold and scared and also tired. I felt your pain and started to cry. You did not understand why you were here in this place or why people were treating you like something to be feared. I explained to you that some humans do stupid things out of stupidity.

You wanted to know what was happening. I explained in words and pictures what was happening and who was coming to take you to a safe place. There would be a nice female in a uniform who would take you in a green truck to a place where you would receive food and water and safe place to sleep.

I wanted to help you and tried to figure out ways to help. I decided to write this article to be published on the Internet. Knowing this seemed to help you calm down. Your life was not in vane. I went to where you were, crouched down so we were at eye level to each other and we talked. People thought I was crazy. "They are Pit Bulls!" I sensed from these people that they did not deserve to be treated with respect.

Thelma, you were not a pit bull. Just what us, humans, would call a mixed breed, dominate female. Louise, yes, you are what us, humans, would call a pit bull, submissive female with an injured foot. Two girls in heat on a road trip. I talked with you while the nice lady put you in the green truck. Thelma went in peacefully. Louise put up a fight at first. You felt very uncomfortable walking with your hurt foot and a noose around your neck. It was humiliating for you. Once you found a comfortable position for your foot, you walked peacefully to the green truck. Also, it was interesting how you, Louise, calmed down when the energy of the humans around you relaxed. Thank you for that lesson!

We asked the nice lady what was going to happen to both of you once you were at the shelter. She explained that Thelma would be easily adoptable. Louise would take a little longer. Her department gives Pit Bulls a second chance. I could feel the energy of the small crowd thinking no one would want to adopt her and she would be put down. My wish for both of you was that someone will see the beauty and love in you and bring you home together to live forever.

So why are we afraid? Are we afraid of things that we can't control? Things we have been told are dangerous? If Thelma and Louise had been Cocker Spaniels out running around, we would have brought them into our homes or garages and kept them until we found their human. No one would have made such a fuss! They would have felt sorry for the lost dogs or their humans. Perhaps as humans, we tend to play "God" to anything or body that does not fit into our definition of what things should be, whether or not we have any real knowledge of it.

Thank you, girls for showing me how I could be of service. Perhaps there is a little bit of "pit bull" in me.

We've seen this for as long as humans have been around in one form or another. Judgments made even of other humans because of religion, skin color, sex or anything at all relating to someone or something. Now we are seeing it relating to breeds of dogs. Aren't we getting tired of all this judgment? Certainly all the people who have had someone in their "group" discriminated against can relate to this situation. No body wants to be labeled a trouble maker, dangerous, or any other negative thing just because they happen to look or think like some certain group of something. Neither do our animals. Do you think it's time for us to stop differentiating by "group" and start to look at the actual individual to see how that being is? If they are nice to us, then we think they are nice - regardless of whether it's a human, dog, or anything else. For the most part, our animals live by this idea. I certainly live my life by this guidepost. And, I'd love for more and more to follow the lead of our animal partners and exhibit unconditional love without looking at some arbitrary standard to judge by. Instead of trying to get our animals to be like us, let's start to be more like them. I can tell you from personal experience, it's a wonderful way to live.

Until next time, I'm Joy reminding you, you can never love your animal companions too much. You can only love them, hopefully, enough.

If you would like to schedule a private session with Joy, call 425-867-1779 or go to www.TalkWithYourAnimals.com. If you are interested in being a caller on Talk with your Animals, please email Martha@AnimalRadio.com to make arrangements. Joy Turner is a regular Animal Radio® correspondent. She can be heard daily on Animal Radio Network. LISTEN TO ANIMAL RADIO NETWORK NOW

Animal Radio® is made possible by: GET SERiOUS!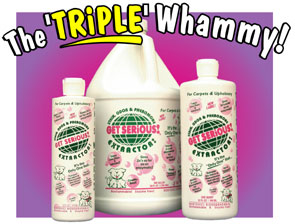 - Extracts stains & odors COMPLETELY -in only 3 minutes! - Extracts the urine & the pheromone -so pets aren't attracted back to re-mark!
- Never leaves any "yellowing" behind (like most enzyme-based cleaners) and even removes old locked-on "yellowing" - left behind by other cleaners!
-1 bottle of GET SERiOUS! cleans as much as 2 bottles of the competition because you only use 1/2 as much as the others! - $AViNGS ! $AViNGS ! $AViNGS !
http://www.GetSeriousProducts.com

Email your events to: root@AnimalRadio.com
Friends of Animals Foundation
Annual Holiday Boutique
Friday, November 30, 2007 9am-3pm
International House of Pancakes (IHOP)
8600 S. Sepulveda Blvd.
Westchester, CA 90045
(corner of Manchester & Sepulveda)

Featuring a wide selection of collectibles, crafts, gift baskets for pets, friends & family, and homemade baked goodies.
All proceeds go to the Friends of Animals Foundation to assist with the care of over 145 dogs and cats

Rover, Get Off Her Leg! with Darlene Arden

ASK "THE DOG EXPERT" - by Darlene Arden, Certified Animal Behavior Consultant

Q. Dear Darlene,
My dog goes through the groceries and steals stuff before I can put things away. What can I do? Lucy

A. Dear Lucy,
Counter Shopping is very common. You bring home stuff in bags, put them down, and with a dog's keen sense of smell, well, there's just no denying that it seems like an irresistible open invitation to your dog to have a snack. How can he resist?

The best thing you can do is not to provide temptation. Unpack those groceries the minute you bring them into the house. Put them away quickly and then spend some time giving your dog attention. If he's trying to steal food while you're unpacking, the give him something else to do. Tell him to Sit, or Lie Down. Give him a toy to play with until you've finished and then reward him with some quality playtime.
"Ask the Dog Expert" is a regular column by Darlene Arden. "Rover, Get Off Her Leg!" is her latest. Further information may also be found on her website: www.darlenearden.com. Copyright 2007 by Darlene Arden. All Rights Reserved.
ANIMAL RADIO® BOOK REVIEW
for November




\

(rated 4 and 1/2 out of 5 paws)



Your Adopted Dog: Everything You Need to Know about Rescuing and Caring for a Best Friend in Need by Shelley Frost and Katerina Lorenzatos Makris
Paperback: 256 pages
Publisher: The Lyons Press
ISBN-10: 1599210479
Reviewed by Bob Roth
NOT Just Another Pet Care Book! Every year tens of thousands of Americans pluck desperate dogs out of danger... speeding traffic... starvation... floods... to give them better lives. Two million more Americans adopt best friends from shelters.

We all know there are millions of homeless, neglected, and abused dogs. But what about the people who are out there struggling--one by one--to save them? Legions of individual rescuers around the country drain their time, health, finances, and relationships in this frustrating, never-ending battle.

This unique new book goes far beyond other dog care books, responding not only to the plight of needy canines but also to all those unsung human heroes who want to help.

It provides upbeat, step-by-step guidance to those who cannot turn away. It's the first book focusing on first-responder dog rescue--providing detailed, nuts-and-bolts instruction on what to do when you find a dog in need.

It's the first how-to guide addressing the long-overlooked needs of dog rescuers, and the fact that we rescuers need "rescue" as well.


Hear Shelley Frost on Animal Radio®
---

\

(rated 1 and 1/2 out of 5 paws)



My Life With George by Judith Summers
Hardcover: 288 pages
Publisher: Hyperion (Nov 2007)
ISBN-10: 1401322441
ISBN-13: 978-1401322441
Reviewed by Judy Francis
In this story, George arrives after a death in the family. Even though it is love at first sight (who doesn't love a puppy!) George turns out to be an accident-prone dog and soon runs up over $25,000 in vet bills.

However, it seems that ever since Marley & Me was released, there has been an influx of books being written by people who want to tell the story about their dog, or maybe they just find it therapeutic.

While I am sure everyone has a story to tell, these books have become a dime a dozen. I think the original story was great, but there have been too many "copy cats."
---



\(rated 3 out of 5 paws)



Mrs. Marlowe's Mice by Frank Asch and Devin Asch
Hardcover: 32 pages
Publisher: Kids Can Press (Aug 2007)
ISBN-10: 1554530229
ISBN-13: 978-1554530229
Reading Level: Ages 9-12
Reviewed by Judy Francis

This is a children's book about a cat who seems to be your average librarian widow. But, there is more to Mrs. Marlowe than meets the eye. She is harboring fugitives and has to do some quick thinking when the Catland Security Policecats show up. But that's all I am going to say, as I don't want to give away any more of the story.
I have to admit, when reading children's stories, I can get a little bored. But, the illustrations in this book are fantastic. I couldn't wait to turn the pages to see more!

See other reviews at AnimalRadio.com. Send books and literature for review on-air and in this newsletter to: Animal Radio Network™ Book Reviews, 233 East 330 North, Kanab, Utah 84741. Product may not be returned. Allow 5 weeks for review.
Animal Radio® made possible by: SIMPLE SOLUTION NATURAL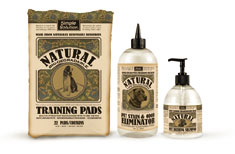 Earth conscious consumers now have an eco-friendly choice in pet care. The Natural line of products by Simple Solution is completely, 100% all-natural. Simple Solution Natural is based on a way of life! Find Simple Solution at Petco, PetSmart or your local pet retailer. www.simplesolution.com
Make Your Holidays Meaningful...Volunteer as a Family to Help Homeless Pets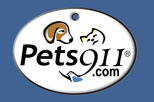 National Family Volunteer Day is November 17th. This is a day set aside to encourage families to volunteer together.

The Volunteer Family - a non-profit organization founded in 2003 to promote families volunteering together - has created the first annual Volunteer-a-thon. This one-of-a-kind event will take place throughout the month of November and will connect individuals, families and groups in cities and towns across America with non-profit organizations in their local communities. Volunteers will give of their time and talents while raising money to support local partners and fund national efforts to increase group and family volunteering.

This year, The Volunteer Family has included PETS 911 as a resource for families to find non-profit shelters and rescues where they can volunteer together to help homeless pets.

Families that would like to assist homeless or lost animals can visit Pets911.com, put in their zip code, and search for local shelters or rescues in need of assistance. You can then contact shelters or rescues in your area and offer your time or resources to assist them. How easy is that?

Register Your Volunteer Project with The Volunteer Family
Step 1: Sign Up



Step 2: Tell your family and friends about your volunteer project (you might find others who want to join you!) and ask them to sponsor you. If you have ever participated or supported someone in a walk-a-thon or charity race, this will be very similar. You will be given a personal Web page to help fundraise and share your progress.

Step 3: Get out there and make a difference! Half of the funds you raise will go to the organization for which you volunteer and half will support The Volunteer Family.

Thank you in advance for volunteering to help our nation's homeless and lost pets. Good Luck!

Shelters and rescues... Get listed on PETS 911!

If you are a shelter or rescue and would like to be included in volunteer listings, please contact us today.

Please visit Pets911.com for our lost and found service, to find an adoptable pet, or for pet-related information.
November Safety Tips
Thanksgiving is a great time of the year filled with the first chills of winter and the warm relief of fabulous feasts. It is hard enough to show self control during this eating frenzy, so Pets911.com is offering some great advice to keep you and your pet on the safe and happy Thanksgiving trail. Our top 8 Thanksgiving Do's and Don'ts are great reminders and rules to live by.
1) Packing on the pounds is a Thanksgiving tradition for most of us, but it can be as dangerous for our animals as it can be for us. A diet high in fat can be extremely harmful to your pet's health, and even though it's only once a year, the change in diet can not only lead to obesity but some digestive issues. Feed your pet their normal pet food and refrain from over indulging them with table scraps!
2) Watch the table! Whether you have a little jumper or a long legged love bug, an unsupervised table of food can be more then just eye candy to your pets. Keep food covered and away from table edges. An easier solution might also be to keep the animal out of the dining room during dinner time. This can also help curb the urge to feed them Thanksgiving treats!
3) Secure your trash! Keep your trash cans out of reach of your animals, or better yet, take it out right after your done with it. This will insure that your animals don't jump inside the canister or knock it over to get to those juicy Turkey bones! Even a vegetarian house wants to keep an eye out, onions and chocolate can do just as much damage!
4) Don't give your pets animal bones! According to www.doghobbyist.com, "cooked turkey, duck, geese and other bird bones are dangerous to your pet. They are hollow and break and splinter easily. Also, because they are so easily breakable, dogs usually won't chew them thoroughly. The results are sharp pieces that can choke the dog or block, tear the intestines."
5) Keep your animal calm and unstressed while people are over. Most of our houses are filled with running children, the happy (in my family loud) chatter of relatives and a football game in the background. Though cheerful for people, pets can get overwhelmed from these events and may become snappy or stressed. To insure that your pets have a great time too, consider giving them their own space away from people, feed them out of reach of children, strangers or loud noises and take them for a nice long walk before guests arrive to help spend that energy and get them calm.
6) Watch those four legged friends while cooking. Sometimes a little kitten under foot can create a disaster when carrying that large bowl of gravy. Keep all your pets out of the kitchen and away from the hustle and bustle. Also, watch cats around open oven doors. That warm hiding place can call to a cat and end your Thanksgiving celebration at the Animal Hospital.
7) Leave your pets at home when attending holiday parades and festivities. Though floats, large balloons and crowds can be a blast for your family, they can send your dog into an anxious or even aggressive state. Leave your dog at home and let them enjoy the festivities on TV while relaxing on their favorite blanket.
8) As always, make sure your pets are wearing their collars with tags. In case someone forgets to shut the door, you want to make sure your pets are easily identifiable.
Pets911.com wants to wishes you a happy, safe and cheerful Thanksgiving Holiday. May all the members of your family enjoy the celebrations and the festivities.
Sources:
DoggieNews.com | Oregon Humane Society | DogHobbyist
Animal Radio® is a proud partner with Pets911! Hear about the latest Pets911 activities on-air on Animal Radio®
Animal Radio® made possible by: American Anti-Vivisection Society


The FDA has moved biotech companies one step closer to being able to put milk and meat from cloned animals on your grocery store shelves-without labels. Cloning seriously threatens animal welfare, and you should have the choice to avoid these products! You can help by calling on the FDA to keep cloned foods off of grocery store shelves. Learn more at http://www.EndAnimalCloning.org
Just because we can clone animals for food, doesn't mean we should!
G'day from down under!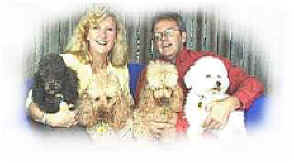 We love our veterinarian ­ she's both a traditional and complimentary practitioner and always gives us a few different options if anything happens to go wrong with one of our four dogs. Her fees are not particularly cheap but she is fair and we've learnt a lot from her.
As a pet owner, have you ever gone to the Internet for advice?
Was it free or did you have to pay for it? Either way ­ did it help solve the problem you and your pet might have had?
I

f it did that's great ­ but have you noticed more and more websites are springing up everywhere offering free advice or on-line animal training and veterinary advice or even 'community generated answers' as at least one major website does?

We are very fond of the Internet ­ we were early adopters marveling at what we could do on a 28k modem ­ then thinking how smart we were when an early (and very slow version) of broadband first appeared.

Our radio interviews with people in other countries are now almost all done thru the Internet using Skype ­ we use YouTube and like millions of people, can't live without our e-mail. But the Internet's blessing is also its curse.

You see ­ there are some people who study for many years to get a degree in some area such as veterinary science. Most then set up a practice and charge a consulting fee. The same with animal behaviorists and dog trainers etc.

Along comes the Internet and literally anyone can be an 'expert' offering free advice to anyone who will listen. Given we all like things for free, it's very tempting to take up these free offers ­ after all, its called 'freedom of choice' right?

But is it the best choice for our pets? In one of our recent shows we had a blast at an on-line forum for dog lovers here in Australia quite simply because the information they were posting was just plain wrong!

And this is not just us saying it is wrong ­ this is straight from the mouths of experts ­ people whose very bread and butter comes from giving advice to animal owners.

We're not alone here in Australia for misinformation or advice that is either out of date or simply out of touch. It happens all over the world and with such easy access to this information and the fact it is often repeated on other websites etc, it makes it all seem so credible.

Our point? ­ Find yourself a recognized and respected professional dog trainer, behaviorist or veterinarian. Trust your instincts and if you have any doubts about the information you get from them ­ get a second or third opinion.

Having animals around us costs money ­ so we need to be prepared to dig deep to fund those animals, any problems they may have and to get the answers we seek.

Radio shows like Animal Radio® and Pet Talk Radio! are simply voices to share information and to hopefully point animal owners in the right direction for advice.

We get people on our shows we believe to be experts ­ but as most of our (PTR) guests say ­ 'this is just my opinion'.

So who do you trust? ­ Well we think you should trust yourself first then any experienced person you have first hand knowledge of in the work they do.

Information is still only as good as the amount you are prepared to pay for it. So think about supporting your local professional veterinarian, dog trainer or behaviorist.

After all, they worked hard to get where they are because they really do care for animals and want all of us to have the best possible advice ­ after all what price do you put on your animals?

Hugs for your pets Brian & Kaye

Hear Pet Talk Radio! on Animal Radio Network - LISTEN TO ANIMAL RADIO NETWORK NOW - Check schedule for showtimes.

ASK THE CAT COACH with Marilyn Krieger


Help - My Cat Is Peeing on The Counter!
Dear Cat Coach,


One of my cats, Daisy started going to the bathroom on the counter in my kitchen. I inherited Daisy, a 10 year old indoor cat, from my mother after she moved to a retirement center and couldn't bring the cat with her. When Daisy lived with my mother she had perfect litter box habits. I have 3 other cats and they all go outside when they go to the bathroom, why can't Daisy? I hate having cat boxes in the house, so I don't. Instead I have a cat door that the cats can go in out of in order to do their business. I can put cat boxes outside, if that will help. I did take Daisy to the vet and she was given a clean bill of health.
Angie

Dear Angie,
It's very important to provide indoor bathroom facilities for cats. The cat box rule is one box for every cat and one for the house. Technically, there should be 5 boxes located in different areas of the house. Consider yourself lucky that your other 3 cats haven't used your house for their bathroom, especially now that the weather is starting to turn.

Daisy is an indoor cat and is used to going to the bathroom indoors. She has already had to adjust to loosing your mom and going to a new home. At this point she probably isn't feeling very secure with being in a new environment and having three new fur siblings. Not having cat boxes available indoors is also adding to her stress. You are asking too much from her to change her ways and go to the bathroom outdoors. Please help make Daisy's senior years happy and safe by providing her and your other cats with cat boxes.

Marilyn Krieger, CCBC is a Certified Cat Behavior Consultant. She can be reached for phone and on-site consultations to help solve cat behavior problems either by e-mail marilyn@thecatcoach.com or by phone: 650 780 9485. Additionally, Marilyn teaches cat behavior classes and is available for speaking engagements. You can find out more about The Cat Coach at www.thecatcoach.com. Copyright 2007 Marilyn Krieger, CCBC All Rights Reserved.

Animal Radio® made possible by: URINE OFF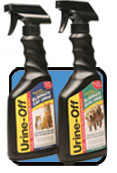 Did you know that Urine Off is the #1 Vet recommended Urine Odor and Stain Remover. In fact, for the last 3 years THOUSANDS of Vets nationwide have recommended Urine Off to their clients, solving their #1 Household problem, unsightly urine odors and stains. Urine Off's professional strength formula is designed to remove odors and stains ­ even old ones, by getting down to the source of the problem and removing it permanently. Endorsed by many of the leading animal organizations, and sworn on by our thousands of loyal customers, who after using it always say the same thing: "Thanks Urine Off, finally something that works." http://www.UrineOff.com
ASK THE BIRD FOLKS with Mike O'Connor
Dear Bird Folks,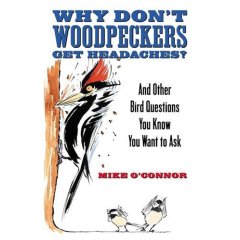 While strolling on Great Island in Wellfleet, MA last week, we came upon several ducks that were lying on the beach. They were fairly large ducks with greenish bills. I have attached a photo and we are wondering if you can tell us what kind of ducks they are and if this is unusual?
- Vince, Troy, NY
Yes, Vince,
I can tell you what kind of ducks those are. After carefully studying your photo, I'm pretty sure those are dead ducks. The tip-off was seeing their feet sticking up in the air. That is never a good sign for any bird. Sorry, I shouldn't be making light of the loss of so many ducks, but over the last few months I have seen dozens of pictures of those same dead birds. I've probably seen fewer pictures of Britney than I've seen of those poor ducks. If this keeps up they are going to need an agent. Hopefully, they'll choose an agent that will do a better job for them than Britney's has done for her.

The birds in your picture are Common Eiders. I wasn't kidding about seeing lots of pictures of them. Apparently that Great Island walk is extremely popular because just about every person I've talked to lately has asked me about those ducks. The impressive thing to me is that so many people are taking that walk. I took that Great Island walk once and it nearly killed me. It seems to go on and on and on. Perhaps those eiders thought they too could hike Great Island and ended up dying of exhaustion. I'll bet that's what happened. Somebody needs to warn birds about that trail.
You were correct, Vince, when you said that the ducks you saw were "fairly large." Common Eiders are the largest duck in the Northern Hemisphere. (That's a good trivia question. Remember that the next time you are on Jeopardy.) These birds are large, strong, hardy, and love the ocean. It is extremely rare to find an eider away from the coast. The only records of inland sightings were older birds that most likely wandered away from a fall foliage bus tour.
Finding a dead eider washed up on a Cape Cod beach isn't that unusual. Each year hundreds of thousands of these jumbo sea ducks spend their winter in the Cape's waters. With such a massive population there is bound to be some mortality. But the dead birds that have washed up on the beaches of Wellfleet (and also at other Cape locations) are far more than would be expected. The immediate reaction is that the birds could be victims of West Nile, or worse, the avian flu, or worser still, a bad clam roll. To find out just what is going on, some of the birds were shipped off to Tufts University's Dead Duck Lab. With a sigh of relief the lab reported that the birds weren't victims of West Nile, avian flu, or a bad clam roll. It turned out to be a bad batch of coleslaw that did the birds in. Figures.
Okay, here is what is really killing the eiders, but first I must warn you, it's kind of creepy. If you are easily grossed out you may want to stop reading this now and go talk to the dog or something. All right, you've been warned. Tests showed that the dead eiders were infested with a parasite, which goes by the lovely name of "thorny-headed-worm." I'm not really sure what a thorny-headed-worm is, but anytime the words "parasite," "infested," and "thorny-headed" are strung together, it's not something I want. And here is why I don't want it. The spines of this freaky creature attach themselves to the digestive system of the eiders and...I don't think we really need to get into what happens next.
The Common Eider's food of choice is the blue mussel. The birds feed on them by diving down, plucking them from the bottom and swallowing them whole. As long as they are able to stay with their mussel-only diet things are fine, but if the mussel supply runs low the birds are forced to start eating other things. A few of those other things, including mole crabs and periwinkles, are carriers of the parasite. Once consumed, they pass those thorny things on to the eiders. That's when the trouble begins.
As sad as it is to find dead eiders on the beach, Vince, losing a few hundred each year to the whims of nature is not a real cause for concern, yet. Their overall population is still fairly stable, even after tens of thousands of them are shot by hunters. The real concern is their food supply and keeping the muscle beds healthy. The eiders would be in trouble - big trouble - without mussels. And just so you know, the parasite that kills the eiders is somewhat species specific. You don't need to be afraid of walking the beach. Those thorny-heads rarely bother humans. Still, I wouldn't go biting into any decaying eiders, but that's up to you.
Besides being a frequent guest on Animal Radio® - Mike O'Connor is the owner of the Bird Watcher's General Store on Cape Cod, which opened in 1983 as one of the first stores in the United States dedicated solely to birding. His column, Ask the Bird Folks, appears weekly in The Cape Codder, The Register, The Harwich Oracle, and The Upper Cape Codder newspapers, and his writing was included in the Best American Science and Nature Writing 2004. Copyright 2007 by Mike O'Connor. All Rights Reserved. http://www.BirdWatchersGeneralStore.com
For Pet's Sake with Karen Lee Stevens
I am Grateful for Animals


Author and scholar, William Arthur Ward once said, "Feeling gratitude and not expressing it is like wrapping a present and not giving it." In the spirit of Thanksgiving, I would like to honor Ward's words of wisdom by sharing my list of all the animals for whom I am grateful.

I am grateful for my work, for it is through writing, teaching, and speaking about animals that I have the privilege of sharing my belief that these kindred spirits bring immense blessings to our everyday lives.

I am grateful for Miss Bella, my new rescued cat. Even though we have only been together for a short time, you have already taught me that our past doesn't determine our future. With gentleness and grace, you have shown a remarkable ability to forgive humans for their shortcomings and you have grown into a loving and trusting member of my family.

I am grateful for the many foster kittens who have allowed me to be their ephemeral "mom." With your impossibly tiny whiskers and claws and oh-so-soft fur, you have wrapped yourselves around my heart and brought me endless joy and amusement.

I am grateful for the dogs with smiling faces and gently wagging tails who catch my eye as you pass by in the next car and instantly transform my ordinary day into an extraordinary day. You are gentle reminders that life is meant to be lived in the precious present moment.

I am grateful for the blue jays, the sparrows, and the crows whose presence never ceases to add a touch of grace to my garden. You add color, entertainment, and a symphony of sweet sounds to my day.

I am grateful for all the many furred and feathered creatures who serve as animal ambassadors at my Compassion for Critters classes so that children might learn more about you ­ for it is the compassionate children of today who will grow up to be the kindhearted adults of tomorrow.

I am grateful for the many animals with whom I have shared my life. I am grateful for your unbridled joy every time I walked into a room ­ whether I had been gone for five minutes or fives hours. I am grateful for the late-night "therapy sessions" where I confided my innermost thoughts and concerns to you without feeling judged. Even though your physical bodies no longer exist, you will always be with me in spirit.

I am grateful for the animal rescuers whose never-ending work to save abandoned and abused animals often goes unnoticed and unappreciated. You take the animals' broken bodies and shattered spirits and make them whole again. You give them a chance to become someone's treasured companion ­ a chance to live wonderful lives. I am in awe of you.

I am grateful for all the animals with whom we share our planet. Thank you for your willingness to be here to teach us, to guide us, to inspire us to be better people. I am grateful that you have allowed us to open our hearts and souls to you, for it is through your unwavering love and loyalty that we understand the connection between us is stronger and deeper than we ever imagined.

I am grateful for ALL of you.

What are you grateful for this Thanksgiving? Let Karen (Founder and President of All For Animals, Inc.) know by emailing her at karen@allforanimals.com.

Animal Radio® made possible by: FIDO FRIENDLY MAGAZINE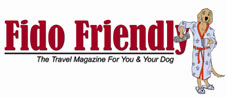 Fido Friendly magazine lists accommodations where you can stay with your dog while traveling in the United States and Canada. Each quarter, our editorial includes hotel, city and state reviews.
http://www.FidoFriendly.com
Don't miss Fido Friendly Travel Talk exclusively on Animal Radio®
Visit With The Reprieved


(Laura Moretti communes with Farm Sanctuary's feathered residents)
Farm Sanctuary has nothing to hide. It's in the business of life. Like turkey farms, however, one finds the refuge off some lone country road in seemingly the middle of nowhere. In California, one finds Farm Sanctuary on the outskirts of cattle-heavy Orland. But there's no guessing involved. Some of the Sanctuary's outbuildings are painted in cow hide colors-big, black-and-white patches. In this open countryside, littered with dairy farms and beef cattle, there's no missing the Sanctuary's whereabouts.
It was a hot summer day, nearing the century mark, when I arrived there. A Sunday. And very quiet at the Sanctuary-as one would expect at any place so-called a haven. A few interns were busy with animal care. I was busy redeeming my soul by visiting the Sanctuary's feathered friends. How does one go about finding the turkeys amidst all the bunnies, chickens, cows, goats, pigs and cattle? No worry. The turkeys find you.
Upon my arrival, as I walked the last few yards up the hill to the barns, a very vocal turkey came out to greet me. Shuffling across the hot dirt driveway on her cowboy-like legs, Miss Turkey had a few choice words to share. I expected turkeys to just, well, gobble, but she had more to say than what was expected. Her sharp, shrill chirps stopped me in my tracks-but hers kept advancing. A turkey, you see, is a very large bird and so, therefore, is a bit intimidating to a turkey newcomer like me.

"What is she saying?" I called out to a passing intern as Miss Turkey approached within feet of me. "Is she going to bite me?"
He laughed. "She's just letting you know that she lives here."

I saw other turkeys emerge from the barn doorway into the sunlight. Her chirps had been a calling, and the others came to investigate her newly found treasure.

The intern came over. "If you get closer," he said, "she'll tell you what it is she expects from you now that you're in her territory."
I carefully crept toward the now quieting bird. She suddenly dropped to the ground and began talking in low, murmured tones. But still, being only human, I didn't get it. The intern knelt beside us. He began scratching her breast-and the big, white, now-not-so-intimidating bird closed her eyes and drifted into turkey heaven. I crouched before him and reached over to touch her. Through her feathers, I could feel her skin, and it was there she wanted it rubbed. I have scratched dog ears and cow backs and a host of other animal hard-to-reach spots-but I never dreamed a bird, let alone a domestic turkey, would ask for a belly rub.
A flock of a dozen other turkeys gathered around. They spoke to me in a variety of other tones and inflections, and laid to rest any chance I'd get to hear that stereotypical "gobble-gobble." Some pecked at my camera lens, others checked out my clothing, and a few simply seemed to size me up. As I relaxed around them, I began taking pictures.
In comparison to its body, a turkey's head is rather small. Smaller still, the eye. But through the lens of a camera, the light and life of that eye is magnified, and it reaches right into your soul and grabs your heart. There is no mistaking that there is a somebody in there.
Although I haven't eaten a turkey in nearly two decades, I have known very little about them. I suspect most Americans know very little about them. We associate them with Christopher Columbus and lots of jokes at their expense. We call them stupid bird-brains.
Whatever they are, we have made them that way. They have absolutely nothing in common with their wild cousin. They don't look like them, they can't fly like they can, and they don't live freely. But although we've mutated and mutilated these beasties, we have been unable to take away the essence of what makes them living beings: WHO they are.
I sat in the barn with several dozen turkeys later that afternoon, staving off the heat of the day. We shared conversation and companionship, checked out the grain feeders and the waterers, enjoyed the spray from overhead cooling sprinklers, and examined the interesting things around us: My cameras, the barn cat, a piece of straw.
It struck me at that moment how different this experience was from the first many experiences I've had with turkeys. Most of my experience-like is most people's-has been that I ate them. And I followed them, unknowingly, in a livestock truck for several miles, smelling the death that had devoured them. Now, here, on a sunny, hot summer day, I am bathing in the presence of 30-plus birds who only a short while ago I found intimidating. In fact, they were just the opposite: The domestic turkey is a friendly, inquisitive, quiet-except when demanding a belly rub-bird of high distinction.
I thank God for the experience of knowing one outside of my dinner plate. And I thank God for Farm Sanctuary for giving me-and them-such a peaceful place in which to have done so.
This season, be a part of a New Thanksgiving tradition - adopt a turkey! Since 1986, Farm Sanctuary's annual Adopt-A-Turkey Project has rescued over one thousand turkeys from a thankless fate at the dinner table and given thousands of people an opportunity to adopt a turkey for the holidays.Find out more at the Farm Sanctuary's Adopt-A-Turkey Program.
Laura Moretti has been involved in animal protection for more than 30 years - first as an undercover anti-cruelty investigator for state humane societies, and then as an editor and designer of numerous animal defense newsletters and magazines, most notably the award-winning, international animal protection publication, The Animals Voice Magazine, which she created.
Animal Radio® wants your Animal Stories!
No doubt you're thankful for your pet? We want to hear your story! Whether it walks, crawls or flys - tell us why you are thankful for the pets in your life.
Are you a vegetarian? Do you have a tradition that's not so traditional at your table? What creative dishes are you serving instead of turkey this year?
Record your story for broadcast on Animal Radio® November 24th. Deadline to submit your story is Friday, November 16th. Send your MP3 audio file to yourvoice@animalradio.com, or send a CD to:
Animal Radio®
Thanksgiving Stories
233 East 330 North
Kanab, UT 84741
CD's will not be returned. Animal Radio reserves the right to air/reprint any stories submmitted. Get information by calling 1-866-405-8405.