78% are Homeowners
90% are Pet Owners
72% have cats – 38% have two cats
53% have dogs – 25% have two dogs
17% have birds, fish or reptiles
60% regularly buy treats, toys, accessories, vitamins or supplements
67% have computers in their home and regularly use the Internet
52% have purchased a pet-related product online in the last 12 months

Animal Radio®Regular Airstaff
Let us introduce the Zoo Crew that engages 350,000 listeners weekly.

We're proud to have the best and most experienced talent. Animal Radio's Dream Team includes morning radio vet Hal Abrams, Judy Francis, Dog-trainer Alan Kabel, Veterinarian Dr. Debbie White , Musician Britt Savage, News Director Stacey Cohen, Groomer Joey Villani, Animal Communicator Joy Turner and Publisher Susan Sims.
Learn more about the Animal Radio® Zoo Crew
Animal Radio® Celebrity Guest Hosts
It wouldn't be a celebration without the celebs and experts!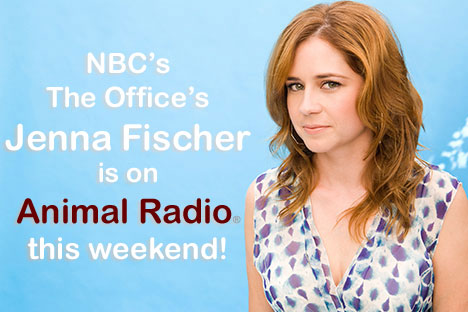 You may not associate Ed Asner with animal causes, but indeed he lends his voice as an advocate for responsible pet ownership, and has strong views on the importance of spaying and neutering and shelter adoptions, with a lifelong commitment to the companion animals with whom we share our lives.
Ed Asner was Animal Radio's very first guest in 2001. Since then, our regular guest hosts include the likes of Glenn Close, Jenna Fischer, Gary Burghoff, Betty White, Bob Barker and Cesar Millan...just to mention a few. We can't list all 1000+ guest hosts here, but you can view the most current list.
Animal Radio® Media Resources
More than a radio show. A phenomenon!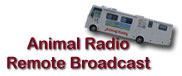 Animal Radio® utilizes this monster-mobile-studio to cover breaking news, pet related events, and to further underwriter visibility. Signage on the side of the "Alpha-Dog" broadcast vehicle is displayed everywhere it goes. Safe-Guard continues to show-off it's over-sized logo and association with the greatest animal programming on earth. You can see fantastic pictures of this unique public relations tool, featuring signage from Clorox, Farnam and Bissell at AnimalRadio.com. It's just one of the resources we use to keep on the cutting edge.
We also share partnerships with print and online media resources, allowing us to combine your campaign with other platforms and non-traditional radio. Ask your Animal Radio® rep to explain how we can reach the largest audience possible with out-of-the-box media plans.
Let us assemble a proposal to increase your product or brand awareness. Call on one of our experienced Media Planners or Account Executives at 805.772.1314.