Summer Giveaway Grand Prize Package 2005-2006:
---
From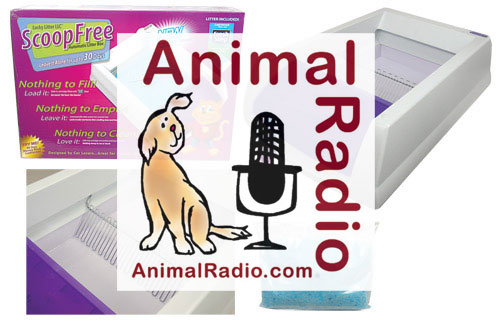 Lucky Litter
SCOOP FREE Automatic Self-Cleaning Litter Box
Can you imagine, a self-cleaning litter box that you can leave alone for 30 days? That's a whole month of no "poop scooping!" The ScoopFree Automatic Self-Cleaning litter box uses disposable no-mess litter cartridges that are pre-loaded with Fresh Step® brand crystals. You simply replace the cartridge about once a month for each cat. That's it! The built-in waste trap is covered, so when you remove the cartridge you only touch clean and sanitary surfaces.
Wonder how the ScoopFree fits 30 days worth of waste in a little waste trap? Since the crystal litter does not clump, leaving no clumps of urine, the waste trap does not fill up as quickly as other automatic litters do. In fact, the crystals shrink the poop! So because of this, the trap holds a lot of waster since there are no clumps and the solids shrink over time.
The ScoopFree Automatic Self-Cleaning litter box is also reliable and whisper quiet. ScoopFree is 10 to 15 decibels quieter than other leading automatic boxes, operating without disturbing cats or people. So stop "scooping the poop!"
http://www.ScoopFree.com
---
From Blue Dog Bakery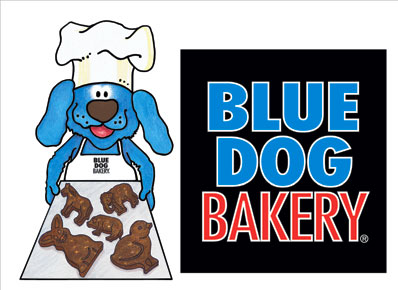 A Variety of Blue Dog Bakery Treats to last a year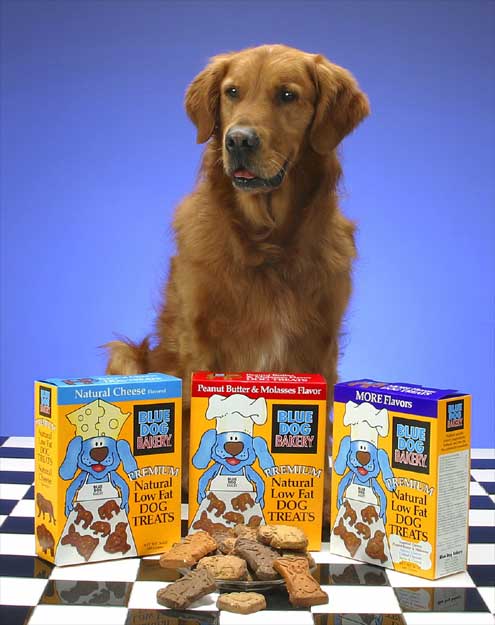 Our treats are made with you and your dog in mind! Natural, wholesome and down right YUMMY!
Made with the highest quality bakery ingredients.
Made with all natural flavors.
Made with real black strap molasses.
Contain NO animal by-products.
Contain NO artificial flavorings or colors.
Contain NO artificial preservatives.
Come in large and small animal shapes.
Perfect for all size dogs.
Easily digestible protein from whole wheat, whole eggs and nonfat milk.
Helps maintain strong teeth and fresh breath.
A wholesome treat eaten with a balanced diet.
Sold through Grocery, Natural Foods and Pet Stores nationwide See locations page for a store nearest you. Contact us at: bluedog@bluedogbakery.com
---
From Petmate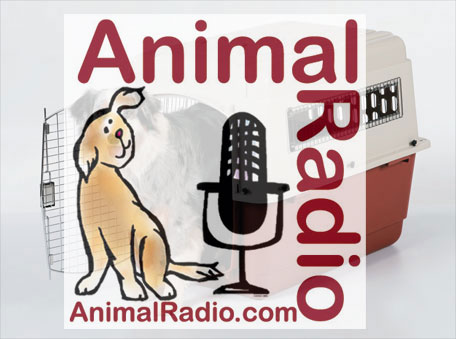 The Vari-Kennel Ultra
Petmate's® new Vari Kennel® Ultra builds on the classic Vari Kennel with a consumer-driven design that creates the ultimate kennel. The Vari Kennel Ultra boasts several new features including:
Special holes for tie-down straps to prevent sliding;
"Fast-Nut" wing nuts for quick assembly;
Molded-in handles for easy lifting;
Ventilation on all four sides of the carrier;
A "moat" molded into the kennel floor to divert fluids from pets and keep them dry and comfortable in transit.
---
From Get Serious Products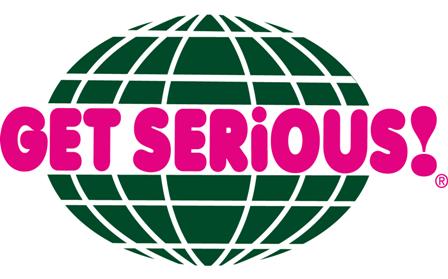 Ten Year Supply of Get Serious Extractor
GET SERiOUS! is the safest & most effective stain and odor remover on the market! It won't harm your pets or your carpeting! Non-toxic, biodegradable and non-flammable! And, it's enzyme-free, so there's no concern about molds or allergies!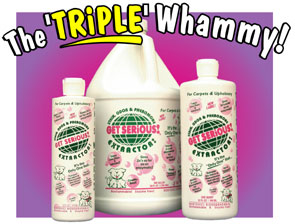 Extracts the urine & the pheromone -so pets aren't attracted back to re-mark!
Extracts stains & odors COMPLETELY -in only 3 minutes!
Never leaves a "yellowing" behind (like most enzyme-based cleaners) and even removes old locked-on "yellowing" - left behind by other cleaners!
1 bottle of GET SERiOUS! cleans as much as 2 bottles of the competition because you only use 1/2 as much as the others! - $AViNGS ! $AViNGS ! $AViNGS !
http://www.getseriousproducts.com
---
From Drinkwell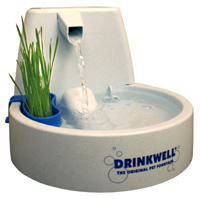 A favorite here at Animal Radio Network™, the already fantastic free flowing Drinkwell Fountain has added kitty greens with its new Aqua Garden. Now cats can get a drink and some ruffage in one stop.
Drinkwell® Fountain
The original Pet Fountain
Features a patented free-falling stream of water
Holds more than one gallon of water (with optional reservoir)
Keeps pet hydrated and healthy
Aqua Garden
Hydroponic cat grass garden
Grows natural treat of blended grasses (Wheat, Oats, Barley and Rye)
Attaches to Drinkwell® Fountain
Aids in digestion and hairball control
Keeps pets hydrated and healthy
---
See this years Grand Prize Package as it grows.
---
2005 YEARS GRAND PRIZE PACKAGE:

Bissell Spotlifter Deep Cleaner
The powerful, effective way to handle all the
messes in your home when they happen.

Steps for Pets Cat Condo or Dog House.
The best materials go into making every Cat Tree or Dog Mansion.


Loews Hotel "Pumped Up Pets" Package.
A weekend with your pet at any Loews Hotels.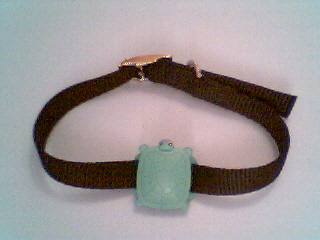 eSafetyAlert.com Safety Turtle receiver and transmitter.
Protect your pet from accidental drowning with this alarm.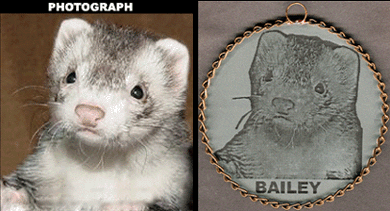 StonesofGlass.com Sun-Catcher
4.5 inch round clear glass, custom etching, encircled by chain.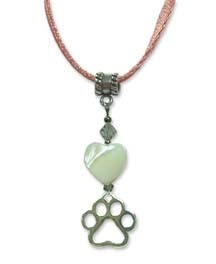 PuppyPaws.com
Sterling Silver Puppy Charm Ankle Bracelet and Mother of Pearl Heart with Crystal Puppy Paw Pendant.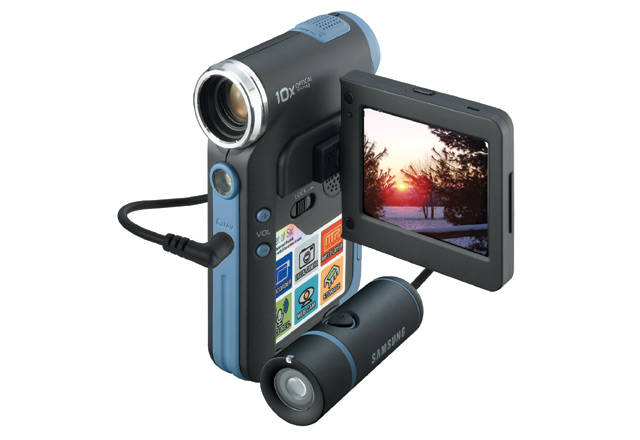 Samsung SC X105L Sports Camcorder
Strap this puppy on your puppy.
Actual size is less than 2.31"(W) x 3.65"(H) x 1.15"(D)
Product Weight: .33 Lbs.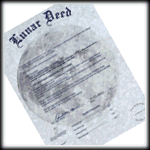 "Out of this World" Bundle - 2 - 1 acre parcels of "prime view" land on Venus, Mars or the Moon.


Also Comfort Zone with DAP or Feliway,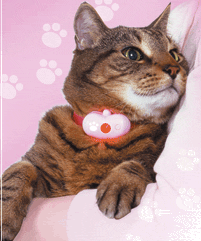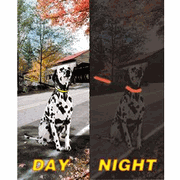 5' lighted leash from Polybrite.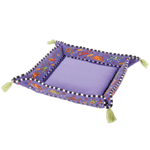 Fat Cat "Cat" Pack
1 Purple Cat Bed
1 Purple Fleecy Cat Blanket
2 Purple Cat Bowls
1 Purple Cat Placemat

1 Big Mama's Scratchy Box™
3 Appeteasers™ Cat Toys
1 Pack of Zoom® Around the Room Organic Catnip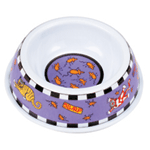 Fat Cat "Dog" Pack

1 Blue Dog Bed
1 Blue Fleecy Dog Blanket
2 Blue Dog Bowls
1 Blue Dog Placemat
3 Doggy Hoots® Crackler® Dog Toys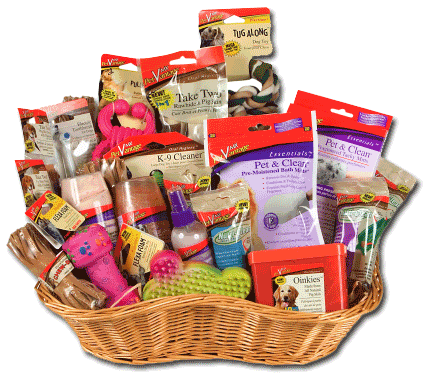 VMX PetVantage™ Gift Basket
included in basket:
VMX PetVantage™ Oral Hygiene™ Electric Toothbrush
VMX PetVantage™ Oral Hygiene™ Flavor Infused Chew-Dent: small & medium size
VMX PetVantage™ Oral Hygiene™ Nutri-Clean Chews -- 3 varieties
VMX PetVantage™ Oral Hygiene™ Take Two Pig Skin Twist w/ Chicken
VMX PetVantage™ Oral Hygiene™ Take Two Rawhide & Pig Skin
VMX PetVantage™ Oral Hygiene™ Oinkies™
VMX PetVantage™ Oral Hygiene™ K-9 Cleaner™ Dog Toy
VMX PetVantage™ Playtime™ Flexa Foam™ Dog Toys
VMX PetVantage™ Playtime™ Pullables™ Dog Toys
VMX PetVantage™ Playtime™ Tug Along™ Dog Toy
VMX PetVantage™ Essentials™ Botanicals™ Beautifying Shampoo for Dogs
VMX PetVantage™ Essentials™ Botanicals™ Tearless Puppy Shampoo
VMX PetVantage™ Essentials™ Botanicals™ Whipped Mango Conditioner
VMX PetVantage™ Essentials™ Botanicals™ Detangling Spray
VMX PetVantage™ Essentials™ Pet & Clean® Fragranced Tacky Mitts™
VMX PetVantage™ Essentials™ Pet & Clean® Pre-Moistened Bath Mitts™

and finally,

Autographed Memorabilia from Tippi Hedren and Tony LaRussa