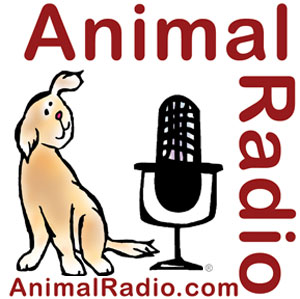 Animal Radio® Show #579 January 8, 2011
Nine Lives of Everyday Wisdom
Dr. Jennifer Freed – Lessons From Stanley The Cat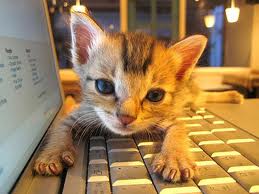 Dr. Jennifer Freed did research for her book, Lessons From Stanley The Cat, from a lifetime with one amazing particular cat who she had the fortune of knowing, named Stanley. Stanley was with her for 19 years.
Dr. Freed is a Psychotherapist and a Professor of Psychology, so she translated this incredible feline wisdom into psychological tips for adults, and young adults.
Dr. Freed has also noticed that cats in particular really don't like technology or even literature, because whenever she was reading or on the computer, Stanley made sure to get her attention and basically say, "What are you wasting time with that stuff for, when you could be petting me?"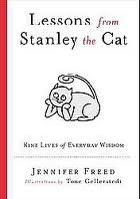 Some tips from Stanley are that people should try getting involved with mediation or yoga, because even if you're horrible at it, just being in the presence of people that are good at it, will calm you down and help you have less stress in your life. Stanley also says that jumping daily improves flexibility. He would leap onto counters, even when he was older, even though he would sometimes miss. This is basically because as we get sedentary and not moving our bodies as much, we don't feel as well. So even if you just jump and hop on your feet everyday, you're going to be a lot happier. Another thing that Stanley did was when he was asked to do something; he acted like he had all of the time in the world, and so Dr. Freed got quite accustomed to serving him.
Whether you're a cat lover or prefer companions of the canine variety, Stanley's warmth and insight are sure to brighten even the grayest days!

Dodge Journey Pet Destinations
What Is Your Favorite Place To Take Your Pet?
People who have pets love to travel with them. At Dodge, they have made it easier with their pet friendly vehicle, the Dodge Journey, which contains concealed storage bins, Chill Zone glove box cooler and second-row dual in-floor storage bins with removable and washable liners (very handy for muddy paws!) Call us with your favorite place to take your furry-friend: 1-866-405-8405.
This week's Dodge Journey Pet Destination: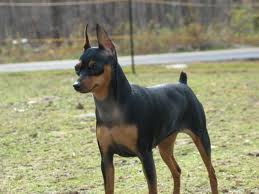 Steve from Foley, Alabama, likes to take his dog to Belmont Park, just outside of town. He says it is a really nice park, and the best time to go is in the afternoon. This is because that is when most of the women show up! We wish him luck in getting a date!
To view Past Dodge Journey Pet Destinations, click here.
The Dogfather's Grooming Tip with Joey Villani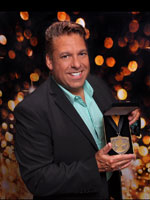 Winterize Your Pet's Feet
It is best to prepare your dog's feet for winter. Dogs have hair on the pads of their feet, and some dogs have an undetermined hair life. This means that their hair constantly grows. These dogs are Afghans, Shih Tzus and Lhasa Apsos. This hair will also constantly grow between the pads of their feet.
If left unattended, the foot hair will matt up or become a giant sponge and will absorb everything. In the snow, this hair can pick up salt and sand, basically everything that is put down on the roads and sidewalks. Once the debris gets trapped in the hair, it will start to irritate the pads. This will become uncomfortable and your dog might even start chewing on their feet When the hair has dried and knotted up, it is the equivalent of you walking with a rock in your shoe.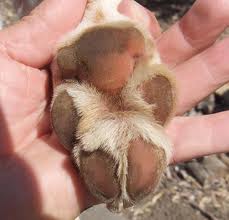 For these dogs, you will have to remove the hair. You can go to a professional groomer and have it done or you can go to your pet store and get a cheap pair of clippers, which has a Standard #10 blade. This blade will cut almost to the skin, but not too close where it will irritate. This blade makes it easy to scoop out the hair between the pads on their feet.
Dogs that you don't have to worry about their feet are shorthaired dogs where their hair only grows to a certain length. You also don't have to worry about Northern Breeds , like Chow Chows, Samoyed, Siberian huskies are Malamutes. Their feet are made for this type of terrain. For these dogs, just run your fingers through the pad for anything that may have become trapped there and fluff their hair out.

DOGFATHER'S GROOMING TIP Brought To You By SeniorPetProducts.com. Use the code "radiospp" to receive 25% off!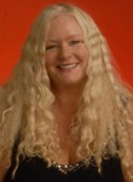 Animal Radio® News with Laurie Roberts

Kroger Recalls Pet Food
Kroger Pet Foods has announced a recall covering 19 states. The recalled foods are under the label of Old Yeller, Pet Pride and Kroger Value. They suspect that the foods have been contaminated with aflatoxin, which can cause illness or death. Aflatoxin is a natural toxic that comes from corn and other crops.
Light Therapy For Pets
A unique type of therapy that helps humans is now being used in pets. One veterinarian that has been using light therapy on not just facial cancer tumors, but all kinds, has seen an 80% success rate. Dr. Alan Hammer of Northcoast Veterinary in Perry, Ohio says the animal is given smart drugs that go right to the tumor. The therapy is not effective in large, deep or melanoma tumors, but is helpful in others, and radiation is not required.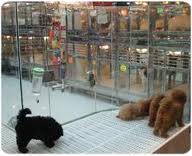 Austin Bans Sale of Pets In Stores
The city of Austin, Texas has approved on ordinance to ban the retail sales of dogs and cats at pet stores. This makes Austin the first city in Texas, and one of the few in the country, to shut off a primary channel of sales of dogs and cats produced in inhumane puppy and kitten mills, with the idea to boost the adoptions for animal shelters and rescue groups. Prior to this, Austin was euthanizing about 6,000 animals a year. The financial success of large companies, such as PetCo and PetSmart, which showcase shelter or rescue animals is a model for this concept in Austin and other cities. Legislation to regulate large-scale commercial dog breeding facilities and to protect dogs at puppy mills, will be considered by the Texas legislature this year. Currently Texas is one of only two states in the top ten-puppy mill producing areas with no oversight.
Doody Calls
Doody Calls is a company in the Baltimore area that sends out employees to pick up the dog poop of their clients. The drive a company truck and need to be able to lift at least 50 pounds.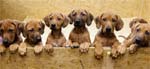 Dog Gives Birth To 17 Puppies
A Rhodesian Ridgeback dog in Germany has given birth to 17 puppies. It took Elena 26 hours to give birth to all her puppies. Her first litter was eight. Her owner Ramona Wegeman took part in the entire process and spent four weeks bottle-feeding the pups, as their Mom could not keep up with the demand, at least five times a day. Ms. Wegeman took time off from her job as an animal psychiatrist and her husband took as much vacation time as he could to help care for eight female and nine male puppies, which are all have the letter B in their first name.

Its Not Just Retired People That Head South For The Winter
The Louisiana Purchase Gardens & Zoo recently welcomed a truckload of animals from the African Safari Wildlife Park from Port Clinton, Ohio. The animals included white colobus monkeys, ocelots, lemurs, griffon vultures, African pelicans, painted storks, crowned cranes, aldabra tortoises, one of the largest tortoise species in the world and some capybara, the world's largest rodent that can get up to 140 pounds. The Louisiana Zoo, while not only housing the animals in typically warmer weather, is hoping to increase winter attendance.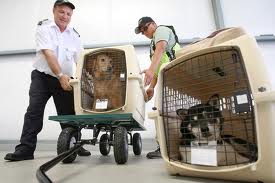 Don't Fly Your Pet In The Cargo Bin
The US Dept. of Transportation reports more than a dozen animals died during flights in the first 10 months of 2010. Some carriers allow small pets in the main cabin, but depending on weather and breed, most ride in the cargo area. Enter Pet Airways, which just added Mesa Arizona, as it's sixth hub. More than two million pets a year travel in the cargo holds of planes, but Pet Airways puts the animals in the cabin, in crates, but in the main cabin, which is just for pets. The cabin holds 19 pet passengers in a Beechcraft 1900 twin-engine airplane, which is usually used for corporate and government transport. Earlier in 2010, seven puppies died after flying in the cargo hold of a commercial airline from Tulsa, Oklahoma to Chicago. Pet Air was founded by two people whose Jack Russell Terrier had a very bad experience flying in the cargo of a commercial liner and has been flying animals for over 18 months.
Listen to the entire Podcast of this show (#579)

indicates XM Satellite Radio and Podcast versions only.