Animal Radio® Show #528 January 16, 2010

indicates XM Satellite Radio and Podcast versions only.
Pop Diva Sheena Easton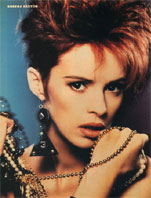 Superstar Sheena Easton is back on Animal Radio®. Sheena Easton is a Scottish singer who achieved worldwide fame in the 1980s.
The "extremely conversational" singer admits that music is really her second love. Her first love is her house-full of cats and dogs. Sheena currently lives in Las Vegas with her two-legged family, as well as her four-legged family of six cats and two dogs.
"People who think cats are self-maintaining creatures, you put out a dish of water, a dish of food and you leave the house and the cat's happy… boy they're wrong," Easton states.
One of Sheena's cats, "Puffy,"' named after Puff Daddy, has peeing issues. Sheena has removed the carpets and couches because of this problem, because she would do anything for her cats, even voodoo if it would work! And while the cats get along with the dogs, some of the cats don't get along with the other cats. In fact, she has her "upstairs gangsters" and the "downstairs gangsters." She keeps these cats groups separated by the floors in her home. Her kids say she is headed for the title of "Crazy Cat Lady."
Even though Sheena Easton is known for her singing (her first single in the United States "Morning Train 1980 hit #1), she made her feature film-acting debut as the voice of the Irish setter in the animated feature, All Dogs Go To Heaven 2. You can still catch Sheena today touring the United States.
If you think you spoil your pets, listen in to hear the many things Sheena does to cope with hers!
Embracing The Outcasts Of The Dog World
Shorty Rossi, Animal Planet PIT BOSS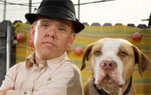 Shorty Rossi is the star of Animal Planet's new six-part series, PIT BOSS, Premiering January 16th.
"It's about the lives of my pit bulls, my entertainment company and my little people," says Shorty Rossi. Shorty Rossi's a little person with a tall order. He runs two operations – a Hollywood talent management company for little people and a pit bull rescue, which he holds near, and dear to his heart.
Find out all about Shorty – the PIT BOSS – and his team of cohorts who share Shorty's passion for pits. Joining forces with Shorty to help with his mission are his employees and fellow little people Ronald, Sebastian and Ashley, who have the biggest hearts for dogs that are often larger than they are. Knowing full well what it's like to be judged, the foursome takes on the gargantuan task of rescuing dogs in need and raising awareness about the most misunderstood dog – the pit bull.
Shorty's love for pit bulls dates back to age 14 when he got his first pit – a year after he began living on his own. His pit bull was his constant companion and helped ease Shorty through a tough adolescence. After being convicted for gang-related activities and serving 10 years in prison, Shorty committed to turning around his life; he avows that pit bulls helped make him a better person, and in return, he pledges to help make their lives better in any way he can.
A Breakthrough in the Treatment of Animal Dermatitis
Fido Friendly Travel Talk With Susan Sims

Susan speaks with Dr. Adelia Ritchie from Dermagic, who talks about some of the causes for skin irritation in our pets. Dr. Ritchie states that the causes can range from fleas, pollen, mites and even pet food. However, if caught early, they can easily be treated.
Dermagic is an all-natural product that can kick out all of those infecting agents really fast. This is because critters and germs like to dig down and hide deep inside the hair follicles, so you need something that can both penetrate down in there and at the same time be very effective at killing them. Dermagic products do this and are completely non-toxic to pets and people. They are also organic and made in the Untied States.
The Dermagic products consist of Skin Rescue Lotion, Hot Spot Salve and Anti-Dandruff Dead Sea Salt Scrub, to name a few. Dermagic products instantly relieve itching and redness, promote rapid healing and regrowth of lost hair or fur, and restore good skin condition. It's fast, it's safe and it's incredibly effective.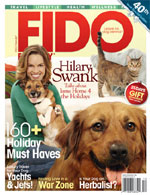 Fido Friendly Magazine:
The Travel Magazine For You & Your Dog, a complete guide to Fido-friendly accommodations across the United States and Canada. "Fido Friendly is the only magazine dedicated to the travel lifestyle of man's best friend, and the one magazine your dog will thank you for." And don't forget to join the Fido Friendly Travel Club.
Animal Radio® News with Bobbie Hill


Idaho Worst State for Animal Protection Legislation
The Gem State, otherwise known as.... Idaho may be filled with pet lovers but according ton one organization the state falls behind when it comes to animal protection laws. The Animal Legal Defense Fund conducted a study recently, which ranked Idaho among the five worst states for animal protection legislation. The group's study showed a lack of felony abuse or neglect provisions along with inadequate regulations on fighting. With no felony neglect or cruelty laws in the state, animal control officers are saying they'd like to see legislation with "more bite". The other four states to make the Worst of list are Hawaii, Kentucky, Mississippi and North Dakota. The best five states are New York, Illinois, Michigan, Oregon and California.
Cat in Los Angeles Confirmed withH1N1
The first case of confirmed H1N1 flu virus in a cat has been reported in Los Angeles.
The female 8-year-old cat showed symptoms of runny nose, sneezing and a cough, the same symptoms the owner had just days before the cat got sick. Swabs taken by the vet at Pico Boulevard Pet Hospital came back positive for the H1N1 and were confirmed by the lab at U.C. Davis. The good news is the cat is recovering and the AVMA cautions reports of pets contracting swine flu should not cause panic. They do stress pet owners should wash their hands thoroughly and contact their vet if their animal shows symptoms of H1N1 flu.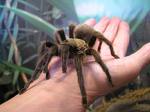 Wear Protective Eye Gear Around Tarantulas
People have lots of different kinds of pets like lizards, turtles, geckos and even spiders. Owners of tarantulas are being warned to wear protective eye gear when cleaning out their pet's cage to avoid being hit by a barrage of hairs. Apparently tarantulas do that and one man in Leeds England was treated for severe eye inflammation after his pet tarantula sprayed him with a mist of hairs in his face. The doctor who treated the man said his examination of the patient's eye showed "hair-like projections" imbedded in the cornea.
Firefighters Fight More Than Just Smoke and Flames
Firefighters in St. George Utah who responded to a New Years Day fire in a mobile home were met with more than smoke and flames, they had to deal with 19 pythons. The owner of the trailer kept them as pets and the Fire Captain determined the cause of the fire was accidental, likely caused by the heat lamps in one of the snake cages. Once the fire was extinguished, fire crews checked all the cages and were able to save 11 of the pet pythons.
Sponsor a Pet In Mumbai India
In Mumbai India animal welfare organizations are capitalizing on a new trend of "partial adoption." The group Welfare of Stray Dogs in Mahalazmi offers pet sponsorship, which allows pet lovers to visit with, their adopted dog at their convenience. The program also gives the dogs more than one source of affection. IDA India, another animal welfare group began their "sponsor a pet" program last March and have found sponsors for half of the 46 dogs housed at their center.
Dogs For the Truly Lazy pet Owner
Dogs for the truly lazy pet owner are now available on any iPhone thanks to last year's release of the Touch Pet Dogs application from Ngmoco. The game, which is a free download, lets users pick a puppy from several breeds or a robot dog. Then the new "owners can earn puppy bucks to buy puppy toys, treats, clothes and more. The virtual dog owners can also buy passes to train their pets to be a crime fighter, or a rescue dog even a politician or a celebrity.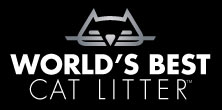 NEWS UPDATE Brought To You By World's Best Cat Litter™
Listen to the entire Podcast of this show (#528)
---