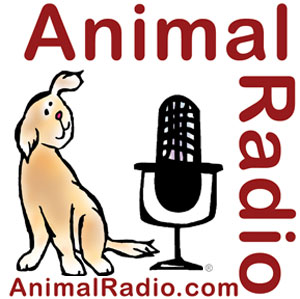 Animal Radio® Show #633 January 21, 2012
Frankie Avalon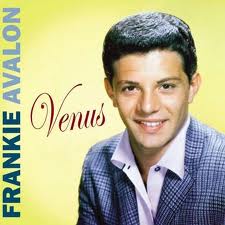 Iconic Frankie Avalon has been around for many years, even before the Beatles. In 1958, his song "Venus" became his first number one single. He is considered one of the first manufactured teen idols, releasing six more Top 40 records in that year alone. In 1962, he and Annette Funicello paired their clean-cut looks to make the series of popular Beach Party surfer movies. These movies took about 15 days to make, with a budget of $350,000. The first Beach Party movie grossed over $12 million dollars. Not bad for such a low budget!
When asked how he has managed to stay busy for so long, he states the reason is that, "They keep asking!" When they stop asking, then it is over for him!
Frankie has eight children and ten grandchildren. So, naturally that means they were many animals in his life. In fact, one of his dogs was named Dede, like DeDe Dinah, his first hit record. At one point, he had 4 dogs, 23 cats, a horse and a goat. They were living on a ranch at the time, and someone told him to get a goat to help control the weeds. So he did! However, not only did it eat the weeds, it ate his pants, his jacket, etc. Things have slowed done a little bit with the animals, with Frankie currently living with 2 dogs.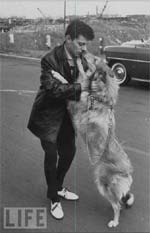 About three years ago, Frankie was asked to work on the 1st Malt Shop Cruise. He stated that he had the best time of his life! He said it is the most fun because, "You get the cruise; you get on a great ship; you get to have people put your suitcases in your cabin; people ask you if you would like some breakfast or some dinner; you get off and go to an island; you go to Puerto Rico; you go to Turks & Caicos; I get to sing; I get to meet people!"
People that sign up for these cruises are such fans, that Frankie doesn't just do his show and then go to his cabin and hide until his next act; he actually gets around and talks to the people and takes pictures. He reminisces with them and goes to the pool, as well as the different ports with them. He even shares his meals with them.
So, step back in time with Frankie Avalon, along with Bobby Rydell, The Original Drifters and over 20 additional stars from the Malt Shop Era who will participate in the 2012 Malt Shop Memories Cruise, sponsored by Time Life.
The 3rd Annual Malt Shop Memories Cruise takes place from October 2 7 – November 3, 2012, and features 7 days fully immersed with your favorite artists and pastimes from the Malt Shop Era. Receive special rates for the early bird special until April 30th.
Outdoor Cat Enrichment
Jim Montgomery, Cats on Deck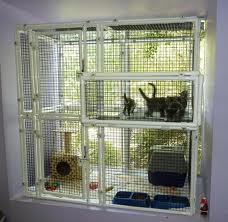 It's very important that your cat gets a chance to be outdoors. This is a wonderful way to enrich the life of your cat. They get to see the birds, smell the fresh air and bask in the sun. Just think how your life would be if you couldn't go outside! But how do you keep them safe outdoors and from taking off?
Jim Montgomery comes to the rescue. At one time, Jim had 13 cats and spent a few years coming up with his concept. He tried everything there was to keep the cats contained in his yard, before he came up with clamping together panels, kind of like Legos. This allows you to create your own configuration with the space you have to work with. The panels also allow you to easily add more, as well as take to take them down if you need to move.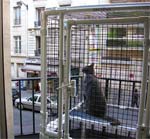 Jim's clients have told him how amazing it was to watch the transition of their cats when they first get into these enclosures. As expected, when cats first go into something new, they are cautions. But once they are in and have explored it, it's almost as if they realize that they are outside and they are safe.
Cats are also vertical creature, so Jim focused on shelves and perches, as well as the "Cat's Meow Loft," which sits on top of the enclosure. Cats love these, as there are different levels of territory. Something for everyone!
As Jim states, cat containment is fairly easy. But how do you make sure they are safe and that nothing can get in to harm them? Your cat also needs to be protected, and that's where Cats on Deck come in. They paid attention to protection as well as lifestyle enrichment.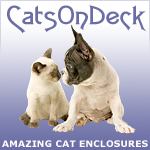 Get 10% off with promo code "animal" at http://www.catsondeck.com/AR.
Do You Have "Bite" Insurance?
Kenneth Phillips – Dog Bite Law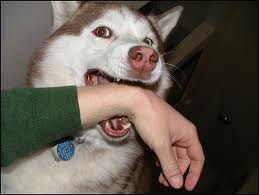 Kenneth Phillips is the only attorney in the country that does Dog Bite Law fulltime.
Kenneth originally was taking on some serious cases, such as crushed hands, etc., and got his first dog bite case because a dog at a Christmas dinner, jumped up and ripped off the nose of one of the guests and ate it. While he was handling this case, word got out and he got another case where a lady's leg was practically chewed off by a couple of dogs.
After that, he realized that this was a separate area of law, and not like any other, and that they don't teach this area of law in law school. As a result, Kenneth basically established Dog Bite Law.
Kenneth's clients mainly consist of people who have been bitten by dogs. This is because if your are a dog owner, you should have homeowner's insurance or renter's insurance, which provide the coverage of an attorney for free if your dog has bitten anyone.
If you own a dog, please check your homeowner's or renter's policy to make sure that your dogs in not excluded. Sometimes the general language of the policy excludes all dog bites. They may even have special exclusions for certain breeds of dogs. The amount of your policy may only cover around $25,000, so it is a good idea to check into umbrella insurance for any large claims that may arise.
There are probably 5 million people in the United States that are bitten by dogs every year. Out of those, the insurance company only pays about $16,000 dollars. Only 3 or 4 out of every thousand people get paid anything for their bites. This means that the losses usually fall on the victims and not the dog owners, and the dog owners are getting off. Fortunately, most of the cases aren't severe, with probably less than 1 million of these people even going to the doctor for their bites.
If you are worried that someone might provoke your dog to bite them, don't! If someone provokes your dog, that is your defense. And ifsomeone trespasses on your property, that is usually your defense as well. They key thing to know as a dog owner, is that you will always get into trouble if you know that your dog is vicious and already has a problem with biting, and then bites someone.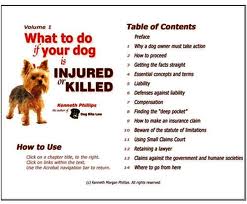 On the other hand, if your dog is bitten or killed by another dog, you may have immediate benefits by the laws in your area, and may be compensated. Fortunately, the law is changing in that they are now starting to recognize that people have a really close emotional connection to their companions, and if something happens to your pet, don't assume that all you are going to get is a little bit on money to buy yourself another dog.
Kenneth Phillips has written a book, "What To Do If Your Dog Is Injured Or Killed," which will enable you to get compensated for veterinarian bills, emotional distress, and anything else that you are legally entitled to receive. It has helped thousands of dog owners get what they deserve!
The Dogfather's Grooming Tip with Joey Villani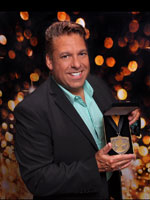 Ear Care
Joey has seen too many dogs come into his grooming salon with dirty ears. Dirty ears can lead up to an ear infection. However, there are some things you can do at home to keep the ears clean for both your cats and dogs.
Look into your pet's ear. The first thing you should see is healthy pink or fleshy colored skin. While looking, you don't want to see any dirt or debris. You can even smell their eras, if they have any odor, it could be signs of an ear infection or just dirty ears in general.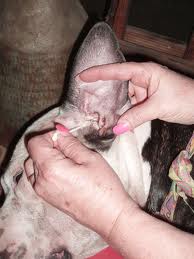 Don't ever pull the hair out of your pet's ears, unless it is absolutely necessary. Let your groomer or veterinarian do this. To clean the ears, you take one part of distilled water (this water is better because all of the impurities have been taken out) with one part of white vinegar. This makes a wonderful ear cleaner and flush. You can pour this directly into your pet's ear canal, but make sure the mixture is room temperature or just a little bit warmer. Rub the base of the ear, and then let your pet shake it out. After that, take a cotton ball (don't use Q-tips!) and wipe the ear as far as you can see.
Do this on a regular basis, about 2-3 times a month, depending on the type of ear your pets has. For example, Cocker Spaniels have long floppy ears, so you might do it more often. But animals that have erect ears will need it done less often, only about once a month.

DOGFATHER'S GROOMING TIP Brought To You By SeniorPetProducts.com. Use the code "SAVE25" to receive 25% off.
Animal Radio® News with Stacey Cohen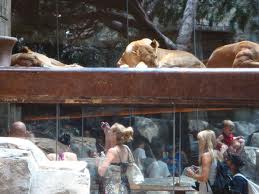 Las Vegas Lions Losing Their Job
The owner of 40 lions losing their jobs at a Las Vegas Strip casino dismissed a call by an animal rights group to send them to a sanctuary instead of a Nevada ranch. The reaction from owner Keith Evans came after the People for the Ethical Treatment of Animals wrote a letter commending the MGM Grand for announcing it would close its lion habitat attraction on Jan. 31. The glass-enclosed exhibit, which is free to the public, is being phased out as part of a $160 million renovation. Evans is solely responsible for the care of the animals, according to MGM Grand officials. Evans told the Las Vegas Review-Journal he has held a U.S. Department of Agriculture license for keeping the lions for 40 years. PETA officials criticized Evans for a plan to take the animals back to his eight-acre ranch, where he has said he wants to develop an attraction called "The Cat House." The officials said the animals wouldn't have enough space to roam as freely as they do in the wild, and cited two lion attacks as reasons the animals shouldn't be in direct contact with human trainers. Evans countered that PETA has a bad track record for trying to put lions in sanctuaries. The newspaper did not provide further details. The $9 million, 5,000-square-foot habitat opened in 1999 at the MGM. Visitors can watch the animals at play through glass on the perimeter, or from inside a glass tube that runs through the enclosure.
Employers Offer Pet Insurance
In an effort to keep employees happy, some companies are now offering discounted pet insurance. Firms such as S.C. Johnson, TD Bank and Travelocity provide discounted health coverage for workers' pets through Petplan Pet Insurance. "Petplan has seen tremendous growth in this area of voluntary benefits," co-CEO Chris Ashton says. "In this struggling economy, employers are increasingly looking for low-cost options to keep their employees happy." Noting pay cuts, heavy workloads, high health insurance costs and reduced 401(k) matches, John Bremen, a managing director at employer consultancy Towers Watson, said companies "Are trying to find ways to appeal to the workforce."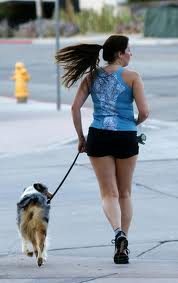 Wannna Get In Shape With Your Dog?
Be realistic! Aim for twice a week, one hour each, for first-timers and look at your lifestyle and schedule times for your runs together, then three times a week is ideal. Start slowly, as you and your dog will need to build up your fitness levels gradually, you don't want to overdo it and burn out. Communication is important. Watch a dog trainer with a pooch and you'll soon realize that communication is everything. Cheer on your dog, correct consistently, encourage eye contact, as all of these will build the bond between you and your dog. Choose your location and don't run down a busy sidewalk. There are too many distractions and people in the way. Get out to a boardwalk or a park, where you and your dog can focus on the run. Choose your leash and avoid retractable leashes. They can give a dog too much distance and can curl around trees and other people, causing rope burn. A two-meter leash will work, and leather is nice for strong dogs because there's little give. Warm up and get both of your heart rates going with a fast walk or slow jog for five minutes. Stretch and end your workout with two to three minutes of stationary stretching, holding each stretch for a minimum of 20 seconds. Your dog can be in a down stay (lying down) – he'll be ready to relax, and he's deserved it.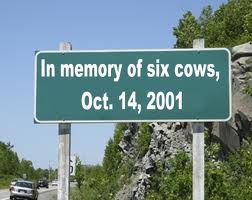 Roadside Memorial Sign For Cows
It was a gruesome accident May 22 in Illinois: A truck driver lost control and his rig carrying 36 cows partially tipped over on an overpass along Interstate Highway 80 near Hazel Crest, sending some of the animals plunging about 25 feet onto Interstate Highway 294. The death toll totaled 16 head of cattle; including one badly injured animal that police shot to end it's suffering. An animal-rights group now wants the Illinois Department of Transportation to erect an official roadside memorial sign. It would serve as a tribute to the victims, "Cows are intelligent, sensitive animals that feel pain the same way we do," said Tracy Patton, a campaigner for PETA. A state law passed in 2007 allows the family members of victims killed in drunken-driving accidents to request that IDOT install memorial signs along Illinois highways. The markers would be the first official highway memorials in the U.S. Dedicated to animals killed in traffic accidents.

Nominate Your Favorite Hero Dog
To pet parents, every dog is heroic, providing love and affection for their humans each day. But certain canines go above and beyond the human-animal bond to protect and serve their two-legged companions. To honor these exceptional pooches, the American Humane Association and Hallmark Channel have opened nominations for the second annual "American Humane Association Hero Dog Awards." Animal lovers can go to www.herodogawards.org to submit their favorite dogs to the program. After all the nominations are in, each category will be narrowed down to one finalist through online voting. The eight category winners and their human companions will be flown to Los Angeles for the main event, the 2012 American Humane Association Hero Dog Awards, on October 6th at the Beverly Hilton Hotel, where the winning American Hero Dog will be announced.

NEWS UPDATE Brought To You By PetzLife.com. Use the code "RADIO" to receive 20% off!

Listen to the entire Podcast of this show (#633)