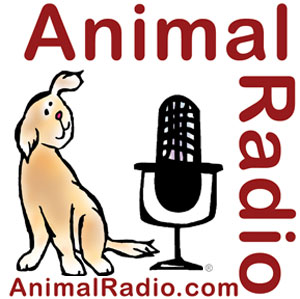 Animal Radio® Show #581 January 22, 2011
Pets Help Through Crisis
Mark Tuschel, Living Sober Sucks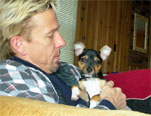 Mark Tuschel is a "PHD" - Previously heavy Drinker. After 32 years of daily drinking, his marriage and life collapsed. Determined to take control over alcohol, he made the choice to live sober and he did it with the help of his six dogs.
Mark's dogs helped him by giving him the responsibility of their care and made him want to be sober because he needed to take care of his animals. Mark states that sobering up is not just stopping drinking; it's also about understanding yourself and understanding how to be patient. His dogs have helped him through this process.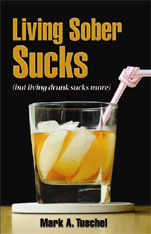 Mark's approach to sobriety may be a little unconventional and may not work for everyone. It's not your typical AAA meeting! Mark tells people that instead of going to meetings, why don't you volunteer at an animal shelter and learn about life and how to be a part of the real world, instead of sitting in a room with people who are miserable and talking about their problems. You will no longer be hanging out in bars, so use this time to do something selfless and be of help, and what better way than to work with the animals!
Once you have cleaned up, consider getting a pet. However, wait at least 3 to 6 months of sobriety to let your body become clean and to make sure that you will stay clean before bringing in something you have to be responsible for. When you are ready, instead of going to a pet store, go to a shelter and get an animal that needs a home. Who knows, the life you save may be your own!
Mark is currently on tour across the United States in his RV, "The Sobriety Coach," promoting his book Living Sober Sucks and his radio show with his six dogs, ranging from age 2 years to 18 years.

Dodge Journey Pet Destinations
What Is Your Favorite Place To Take Your Pet?
People who have pets love to travel with them. At Dodge, they have made it easier with their pet friendly vehicle, the Dodge Journey, which contains concealed storage bins, Chill Zone glove box cooler and second-row dual in-floor storage bins with removable and washable liners (very handy for muddy paws!) Call us with your favorite place to take your furry-friend: 1-866-405-8405.
This week's Dodge Journey Pet Destination: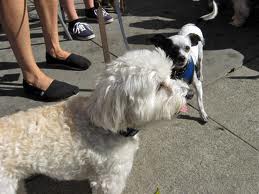 Hal finally lets us in on his Dodge Journey Pet Destination. He is not doing this willingly, but he wants to make sure that everyone knows it is under protest. It is not a beach nor park, but a restaurant. Hal has found a great restaurant that is dog friendly. It is the Café Nouveau on East Thompson Boulevard in Ventura, California. You can take your dog, no matter what size, and they can sit next to you on the patio. The food is also amazing!
To view Past Dodge Journey Pet Destinations, click here.
The Dogfather's Grooming Tip with Joey Villani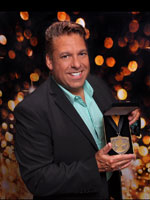 Trimming Your Cat's Nails
Joey has been overwhelmed lately with questions about cutting cats' nails. He is wondering if a lot of people received kittens over the holidays, and now their nails have grown to a length at which they need trimming.
Believe it or not, Joey believes it is relatively easy to trim cats' nail. He does stress, however, that you need two people, because they have teeth and will use them! Cat bites are not very nice and can put a groomer out of commission for a while.
Before you start, make sure you have some styptic powder on hand. This is a powder that stops bleeding if you cut into the quick (this is the blood vessel at the tip of the nail). Unlike a dog where you want to get close to the quick, with a cat you don't want to get too close. Also use cat nail clippers, which are much smaller than dog nail clippers. They look like tiny scissors and are easy to maneuver.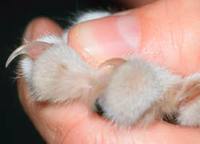 What makes it easier trimming cats' nails, is that unlike some dogs, all cats have clear nails, which make it easier to see the quick and avoid cutting into it.
When you're ready, have someone scruff the cat (grab them by the back of their neck) and also have them hold the back feet. They should then stretch the cat out comfortably, talking to them the whole time to keep them calm.
Start by cutting the front nails first, while the back feet are being held. Just take the hook off the nail until you get a blunt cut. Then move on to the back nails, all the while the kitty is being scruffed.
If you do accidentally cut into the quick, put some of the styptic powder on a q-tip and apply it to the nail. This will stop the bleeding immediately.
You should trim your cat's mail about every 4 to 6 weeks. If you don't, they can get uncomfortable and scratch their nails on your furniture. If left undone over time, the nails will continue to grow and can actually curve and grow into the pad of their feet.
Joey doesn't like to use the dremel pet nail clipper tool on a cat. He will use one on dogs, not to shorten the nails, but just to take the edge off. If you don't know what you are doing with this tool, you can actually catch their hair and rip it out. This has happened to him – so beware!

DOGFATHER'S GROOMING TIP Brought To You By SeniorPetProducts.com. Use the code "radiospp" to receive 25% off!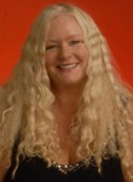 Animal Radio® News with Laurie Roberts

Pet-Friendly Laws
California, New Jersey, Colorado, Maine and Massachusetts and Illinois passed many important measures, including prohibiting primates as pets, and protecting animals from antifreeze poisoning. Oklahoma gets points from the Humane Society as well, as they are one of the top three puppy producing states in the country and they passed a comprehensive puppy mill bill, as well as legislation protecting pet in domestic violence situations, and for allowing the creation of pet trusts. Louisiana, which was the last state to ban cock fighting, strengthened its laws in that area. Alaska made an egregious act of cruelty a felony for the first offense and closed a loophole that allowed keeping chimpanzees as pets. States making the bottom of the Humane Society's list with the weakest animal protection laws are Alabama, Hawaii, Idaho, Mississippi, Ohio and North and South Dakota.
Clothing Made From Cats and Dogs
In China, there is a website that sells coats, vests, boots and more, all made from the skin of cats and dogs. There are two social networking sites in China that have launched on online campaign to stop the sale of these items. The China Small Animal Protection Association says that most of the cat products came from stray cats. China already has its first ever animal protection law in the works, which, along with the sale of dog and cat skin, would outlaw their consumption, as well. In the U.S., President Obama just signed the Truth in Fur Labeling Act, which prohibits real fur to go unlabeled now for items that cost $150 or less.

Sharply Dressed Pooch
If your dog just isn't cutting it as a sharp dressed pooch, you can preppy that puppy up with, yes that perfect white button down shirt! Toss in polos, khakis, trench coats and pea coats, and your little Todd or Muffie could fit right in anywhere from holidaying in the Hamptons to hobnobbing in the Ivy League.
Is Your Dog Named Buddy?
For the fourth year in a row that was the top dog name, as announced by Petfinder. com. Rounding out the top ten for the dogs was Bella, Daisy, Lucy, Max, Jack, Molly, Charlie, Sadie and Rocky. And is your kitty a Lucy? That was number one again, barely beating out Midnight. Completing the top ten for cat names were Bella, Molly, Smokey, Tiger, Oreo, Max, Princess and Charlie. Petfinder also reveals that 256 of the respondents have their pets named after a celebrity. The top ten include Coco, Beyonce, Lady Gaga, Oprah, Twiggy, Madonna, Cher, Houdini and the top celebrity pet name...Elvis.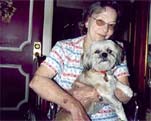 Woman Leaves Money to Shelter
Audrey Dix of Maryland was a lifelong animal lover who opened her home to many dogs. When Mrs. Dix passed away of cancer recently, she left $440,00 in her will to be evenly split between the county shelter, Maryland SPCA and Defenders of Animal Rights. For the Maryland SPCA, the gift amounts to about 10% of their annual donations. Mrs. Dix husband passed away several years ago and they had no children.
Public Works Donates Street Sweeping Brushes to Zoo
The Branson Public Works Dept. donated their used street sweeping brushes to be used at the local zoo in Springfield, Missouri, not as cleaning aides but as scratching posts for the elephants, giraffes and hippos. For the hippos it serves a double purpose, as they not only scratch themselves, but also like to chew on the bristles. So in other words, they scratch, AND floss!
Listen to the entire Podcast of this show (#581)

indicates XM Satellite Radio and Podcast versions only.