January 27, 2007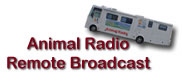 Traveling With Your Pet - Live Quartzsite Broadcast
Brought to you by Drinkwell's HYDRO-GO!
Top 5 Travel Items for Your Pet
Geoff Mott, PetGadgets.com


More and more these days people are traveling with their pets. The days of Fido and Fluffy staying home during family vacations are becoming a thing of the past. But with more travel comes the need for better products.
Geoff Mott from PetGadgets.com has but together a list of the top 5 travel items for your pet:
5. Hammock Style seat Cover - style, safety and cleanliness
4. BreezeGuard - If you want your pet to have the ability to get fresh air out the car window in a safe manner then this is the product. It's a mobile pet window extension
3. Quick Control Leash - Dual function Leash and Seat Belt
2. Electronic Pet Guide - Great for storing all your pet info and perfect for emergencies as it has pet clinics stored into it's memory. Also has pet friendly hotels stored.
1. Hydro-Go ­ pet canteen with a fold out funnel bowl

Pet Canteen & Food Bowl All-In-One - (Animal Radio's #1 Travel Pick)
Sean Rowe, President of Veterinary Ventures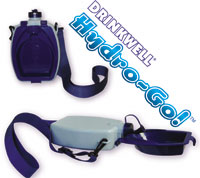 How many times have you been on an outing with your pet and needed to provide water for him? You may even have a water bottle just for him, but when your pour the water out, any unused water if wasted. That's why Veterinary Ventures came up with the idea of Hydro-Go! which allows you to return any unused water back to the canteen. And, the bowl easily detaches allowing the canteen to be used as a second bowl, giving you a food and water bowl.
The hydro-Go! holds 36 ounces of water and is dishwasher safe. You no longer have to worry about getting caught with water when you and your dog are away from home!
http://www.VetVentures.com
Snakes and Driving Don't Mix
Britt Savage


An East Naples man learned the hard way that driving a car and playing with a pet at the same time isn't a good idea. Especially when that pet is an agitated snake. Courtland Page Johnson, 30, was driving his PT Cruiser on Golden Gate Parkway when the pet snake he had wrapped around his neck attacked his face, Naples police officials said.
An onlooker, Charles Page, told police Johnson was driving erratically and had crashed into several roadwork barricades. Page said Johnson had a snake in his hand at the time of the crash. Johnson was arrested and charged with leaving the scene of a crash, and he was taken to the Naples Jail Center. Police estimate the damage caused by Johnson to be about $1,000.
According to police reports, Johnson initially told police he had crashed into another car that had stopped short in front of him. After a series of questions, Johnson admitted to panicking behind the wheel once his pet snake bit him. Police do not know why Johnson was driving with his pet snake around his neck or the extent of his injuries.
Car Crash Puts Man on a Mission about Pet Safety
Dr. Jim Humphries, Veterinary News Network


On a frigid February evening, Thomas Rodriguez climbed behind the wheel of his Oldsmobile with his 7-year old miniature poodle, Holly, perched in his lap. The pair was headed to visit a friend in a nursing home. They did not count on hitting a patch of ice. "We were in a head-on collision," remembers Rodriguez, 75, a retired airline employee. "I was okay, but Holly was sitting on my left leg when it happened, and the airbag came right out and hit her. I could hear her whimpering, and I thought Oh my God, I've broken her neck!" Rodriguez asked the police officer at the scene to call an ambulance. He said, "Are you hurt?" "No, not for me, for my dog, please call an ambulance, I'll pay for it!" But he couldn't call an ambulance for a dog. So, a passerby rushed Rodriguez and Holly to the Animal Emergency Center, where the severely injured poodle was treated for the next several days.
Now fast-forward four years, Holly is completely blind since the accident, says Rodriguez, who has made it his mission to educate the public about the dangers of dogs riding in cars with airbags. People strap their children in the back and they protect them, but we don't think about our pets. Veterinarians often see dogs who have been driving down the road with their heads sticking out the window and they get a bug in their eye or other foreign debris.
If Rodriguez had his way, all dogs would ride in the backseat secured with safety restraints. Holly now travels strapped inside a carrier in the backseat, and Rodriguez says it doesn't bother her at all.
http://www.VetNewsNet.com


Pet Travel Tips
Doc Halligan, What Every Pet Owner Should Know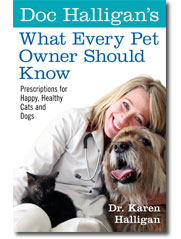 These days, more and more pet owners are taking their pets with them when they travel. Preparation and planning are crucial because traveling with pets creates its own unique stressors.
Doc Halligan offers some important travel tips:
1. Make sure your pet has a current ID and it is legible
2. Place a temporary travel tag on your pet with travel destination information
3. Have a complete physical exam done on your pet before you leave
4. Pack you pet's favorite toys
5. Keep your pet on his normal food diet ­ no fast food!
6. Don't let your pet drink any water that you wouldn't
7. Carry current photos of your pet
8. Pack a First-Aid Kit
9. Do daily health checks on your pet by looking at their eyes, ears and gums and feeling their bodies all over
Along with great information about traveling with your pet, you will find "everything a pet owner should know," in her new book. A portion of the proceeds will be donated to the Los Angeles SPCA.
http://www.DocHalligan.com
"Does Anybody Kare?"
Eli Grimes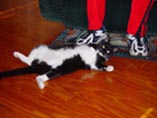 When Eli adopted his cat Sylvester from the St. Augustine Humane Society in Florida a few years ago, little did he know that Sylvester would change his life.
Eli has been able to teach Sylvester several tricks, and, in fact, Sylvester will do tricks to save the lives of other animals at the shelters. One of Sylvester's best tricks is playing dead. When Eli "shoots" him, Sylvester will roll over and play dead. Another trick is opening the cabinet door in command and getting his own treat.
Sylvester was an inspiration to Eli who came up with a song called "Does Anybody Kare" which was written to raise public attention is an effort to get people to adopt orphaned animals. Eli has written many songs to create public awareness about events affecting humanity.
http://www.EliGrimes.com
Live Blues Music from Quartzsite
Steve White


It is not a simple undertaking to adequately describe the work and art of this exceptional musician. Steve White, 55, lives near San Diego, California. He has developed a unique sound and style seldom heard in our region. With his live shows he leaves his audience spellbound with the impression that they're listening to an entire band.
He celebrates a blues-drenched "songwriter performance" of the finest order. It would be an injustice to simply label him a "Bluesman" although his music owes more than a nod to that tradition.

Steve entertains us with his music throughout our live broadcast from Quartzsite. Listen in and hear not only some great music, but also some great animal songs. He will have your feet tapping - I promise!
http://www.SteveWhiteBlues.com
Migration - Frequent Travel Miles for Birds
Rae Ann Kumelos, Voice of the Animal


Just think of all the things you need to take with you when you travel on an airplane. Imagine being a bird and relying only on the power of your two wings to propel you across an ocean or continent. Discover how we can learn a thing or two from the birds when it comes to traveling from north to south and back again every year.
http://www.VoiceOfTheAnimal.org
Listen to the 1st Hour ABRIDGED VERSION Podcast of this show (#374).
Purchase a CD Copy of this Show

View Animal Radio Network® Broadcast Schedule in a new window.


Listen to Animal Radio® - Go to the launch page


Return to Animal Radio Network® Home Page


Read January Newsletter
Copyright 2007 All Rights Reserved Animal Radio Network LLC