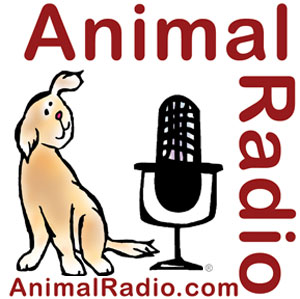 Animal Radio® Show #634 January 28, 2012
Girl Found With Microchip
Adam Goldfarb, HSUS

Aiken Department of Public Safety officials, South Carolina, say a "hero dog" helped to reunite a missing girl and her family. Officials say a microchip inside the family dog was the only way they were able to identify a 3-year-old girl after she went missing from her home.
The 3-year old girl went missing with her dog. It is not known if the girl left and the dog followed, or if the dog left and the girl followed. This all took place while the parents were sleeping.
The local police found the girl, but unfortunately she was too young to tell them where she lived. Animal Control came on the scene and checked to see if the dog had a microchip. They found a chip and called the 1-800 number. Within 30 minutes of finding the girl, they had the address of where the girl lived.
What makes this story more heartwarming is the fact that the dog, named Angel, was adopted from a shelter the previous week.
Landscaping With Your Pet In Mind
Scott Cohen & Carolyn Doherty, Petscaping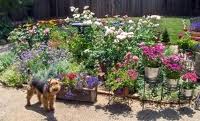 Scott Cohen and Carolyn Doherty are friends, who were having dinner one night when the concept of petscaping came up.
Scott is a landscape designer and Carolyn is a pet trainer. Scott has actually been doing petscaping consultations for years, trying to help out clients with dogs. However, he states it isn't always just a landscaping solution; there are some training issues in there too! Scott and Carolyn started talking about it more, when they decided that, "There is a book here!" As a result, Petscaping came about.
Scott states that there are a lot of things that make a pet friendly zone in your yard. One thing is actually controlling the area where the pets are allowed to be, either with gates or fencing. Pet friendly areas also have non-poisonous plants for your dog. These areas also allow your dog to go through the yard on pathways, without damaging your landscape and hardscape so that you can share your yard with your pet. How many yards have you seen where the dog has taken over the outdoor space and no one entertains there anymore!
When setting up your yard, Carolyn mentions that you should set up areas where your pet can do exactly what it is that they want to do. These areas should be designed so they can tear them up, play or even dig, which are all encouraged. This area can still be designed so it looks great while your dog has fun!
Most people think that if you give your dog an area in the yard to dig that they won't know the difference, and will dig up the entire yard. Carolyn states that this is where the training comes in. If your dog wants to do something that you don't want him to do, you give him a place to do it and you give him a way to do it (be that digging, barking, etc.). You teach him that there is a place and time to do these things. You do this by praising and giving treats when he does it at the right time and in the right place. Now, when they are digging in the wrong place, it is much easier for them to take this correction and understand, because they are given an outlet in an approved place.
Scott points out that there are different breeds of dogs, which have different needs. Some dogs just need to dig, and you can't just ignore that. That is one of the common themes in their book, Petscaping, to design your yard around the things that your dog is naturally going to do, but encouraging them to do it in the area where you want them to do it in. There are also some funs games in the book to teach your dog where the proper areas are. The ideas include hiding objects in the digging areas or even setting up agility areas for the active dog.
Carolyn does give a great tip. Be careful what you let your dog see you do in the yard and what kind of message you are sending. Chances are if your dog watches you plant things like trees, he sees his owner that he adores dig holes and put a stick in the ground. So, the next obvious step to him is that you would be delighted if he dug that tree back up and brought it to you or even to a different part of the yard. You can give your dog a place to do this on his own, but never let them participate with you in the gardening process.
Petscaping is a great book that combines not just the landscaping with your pet in mind, but also the training that comes with it.
Testicular Implants for Pets
Gregg Miller, Neuticles

The neutering procedure used today on family pets was developed in the early 1800's. Neuticles were invented to provide a solid solution to the pet overpopulation crisis by encouraging thousands of caring pet owners to neuter that simply would not before.
The texture and firmness of Neuticle Naturals were crafted based on the firmness of actual animal testicles. They replicate the testicle in actual size, shape and weight and feel. Loving pet owners are less 'neuter-hesitant' and their pet is unaware that he has, in fact, been altered. With Neuticles- it's like nothing ever changed.
So, if this is the answer to more people neutering their dogs, then so be it! Not only will it control the pet overpopulation, your dog will live a longer, healthier, happier life!
The Dogfather's Grooming Tip with Joey Villani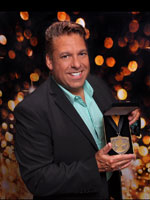 Winterize Your Pets Fashionably
You might not realize it, but you really need to winterize your pet if you live in a harsh climate. You can't just put your dog out in cold weather and expect them to be fine. While they may be able to tolerate the elements a little better than we can, they can still get frostbite and cold just like we do.
If you have a longhaired dog that gets knotted (Maltese, Shih Tzus, Afghans, etc.), get them clipped down. The earlier the better (usually around Thanksgiving) so that their hair can grow in by the time it gets really cold, around the end of December. With dogs like the northern breeds (Samoyed, Chow Chow, Pomeranians) that have double coats, they need to get a good de-shedding from their groomer. Don't worry about taking the hair away that is giving them protection.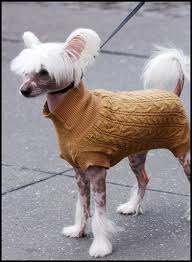 Think about it. Before we domesticated the dog, dogs de-shed themselves by running their brush and rolling on the ground to get their hair off. Nowadays, our dogs are mostly couch potatoes and are not working dogs. So, we need to help the process along.
Your groomer will remove the hair that needs to come out so you can build a good foundation of undercoat and a strong topcoat. This hair can then keep your dog dry and warm. The proper grooming can help the undercoat to function properly and keep warm air close to their body, with the topcoat protecting them from the elements.
If your dog is normally kept in the house, no matter what you do, they are still going to be cold when they go outside. This is where the sweaters, coats and even boots come in handy!

DOGFATHER'S GROOMING TIP Brought To You By SeniorPetProducts.com. Use the code "SAVE25" to receive 25% off.
Animal Radio® News with Stacey Cohen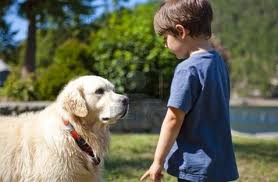 Dogs Pay Attention To What We Say
A study in Current Biology reveals that dogs pay attention to what we say and how we say it. The study used eye-tracking techniques similar to methods used to evaluate babies. Jozsef Topal, of the Hungarian Academy of Science, concludes that dogs indeed read our facial expressions and just don't rely on verbal commands, very similar to six-month old babies who exhibit the same behaviors. Topal contends that the interaction has become part of their social development. For instance, humans kneeling on the floor to play with their dogs will notice more direct eye contact and subsequently more of a desire on the dog's part to communicate than if the human just throws a toy without direct eye contact with their four-legged canine companion. So if you want to keep your dog's attention and you spend lots of time talking to them, keep talking to them. It really seems to work and makes the bond between dogs and humans even stronger.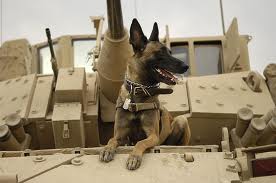 Military Dogs Are Considered Equipment
They have four legs, cold wet noses and tails that often wag furiously. Yet the Defense Department classifies its working dogs as equipment. Advocates for the four-footed troops want this to change. "When you lose a military working dog, you can't just take another one off the shelf," said Debbie Kandoll, founder of Military Working Dog Adoptions. "They're not that easy to replace." Kandoll said she thinks the labeling of working dogs as equipment came by default. "There are two classifications: manpower and equipment," she said. "They're not manpower, so they're equipment." And once they retire, they're classified as excess equipment. The result, Kandoll said, is that retired military working dogs do not get the benefits they deserve, specifically transportation home, medical care and commendations. "When the dogs are on active duty, they're treated like royalty," Kandoll said. "There is no handler that would ever call a dog a piece of equipment."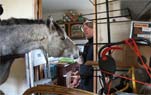 "Indoor" Pony
A Scottish woman is getting complaints from her neighbors, and the Scottish Society for the Prevention of Cruelty to Animals, because of her unusual roommate. According to "The Daily Mail," Stephanie Noble has moved her Connemara pony, named Grey Lady Too, into the downstairs section of her house in Stornoway. The 65-year-old explains that she has braced the ceilings, added extra gates and turned her kitchen into a grain store, all of which she says has made Grey Lady Too "very happy." But the neighbors are upset because the pony has been eating their plants and the SSPCA feels the living arrangement is inappropriate. But Noble isn't budging. She admits the situation is "not ideal," but says it's safe and secure.
"Love Hormone" Oxytocin Promotes Kindness
The so-called "Love hormone" oxytocin promotes greater kindness in monkeys, a new study finds. It included two rhesus monkeys who were seated next to each other and trained to choose different symbols that either provided a squirt of fruit juice for the monkey itself, juice for the other monkey or no juice at all. In repeated tests, the monkeys had to make a choice. After inhaling oxytocin, the monkeys paid more attention to each other and were more likely to give the other monkey juice, even if they didn't get juice themselves, the Duke University researchers found. Oxytocin is currently being evaluated as a therapy for autism, schizophrenia and other disorders characterized by a lack of interest or caring about others, study leader Michael Platt, a neuroscientist and director of the Duke Institute for Brain Sciences, noted in a Duke news release. The hormone appears to boost trust and social skills in patients, but it's not known how the process works or whether the effects are consistent over the long term. This type of research may help establish monkeys as a good behavioral and pharmacological model for understanding oxytocin therapy, Platt said.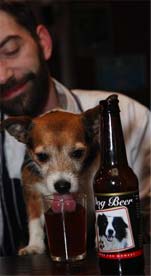 Bar Serves Beer To Dogs
A bar in the United Kingdom is looking out for man's best friend. The "Daily Mail" says The Branding Villa has created a dog-friendly beer. The drink is non-alcoholic, and features a mix of malt, hops and meat extract. Manager Dave Carr says his dog doesn't actually like the drink, but several other canines have enjoyed tipping a few back. But beer isn't the only thing dogs can enjoy at The Branding Villa. The bar has also created a dog-friendly menu, which includes chicken, eggs and a Sunday roast that features "Cat gravy."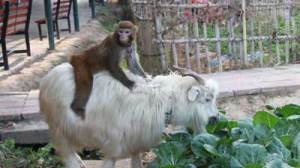 Circus Monkey & Goat Team Up As Thieves
A farmer in China says two circus animals are teaming up to make his life miserable. Ye Shu tells the U.K.'S "Orange" news that a monkey and a goat are sneaking onto his property and taking vegetables. Ye says the monkey will stand on the goat's back to make sure no one is around. Once the coast is clear, the monkey rides in on the goat and starts stealing food. Ye says the problem started as soon the neighboring circus brought in the animals. A spokesman for the circus admits that the animals aren't supervised following their performances, adding that they have compensated Ye for the damage.

NEWS UPDATE Brought To You By PetzLife.com. Use the code "RADIO" to receive 20% off!

Listen to the entire Podcast of this show (#634)