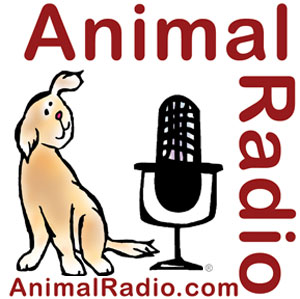 Animal Radio® Show #582 January 29, 2011
No More Last Minute Shopping For Pet Food!
Alex Zhardanovsky, PetFlow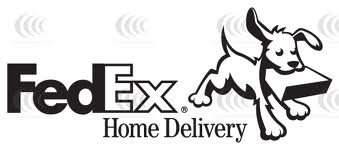 Are you sick of running out to the store at the last minute, overpaying for pet food and then struggling to carry the heavy bag home? Thanks to PetFlow.com, you don't have to do it anymore!
Alex Zhardanovsky is the co-founder of PetFlow, which is an online retailer of pet food (and soon to be accessories) all at discount prices. PetFlow was created because they felt that shopping for pet food shouldn't be a chore!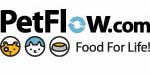 PetFlow has created a really easy system to order pet food. You just log on once, chose the product you need, let them know how often you need it, and they ship it right to your door. All shipments are sent via FedEx, so they are trackable and you will know exactly when they will arrive.
Are you wondering if they have your brand? PetFlow currently has over 70 brands of dog and cat food, litter, treats and pretty much everything you would find at your pet store.
Best of all, get free shipping on every order over Fifty-Nine Dollars. Visit PetFlow.com and enter the coupon code "radio."
Get Fit While Working Out With Your Dog!
Jaime Van Wye, Zoom Room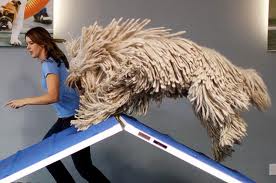 Did you make a New Year's Resolution for 2011? If so, did it happen to include losing weight! How about getting fit while working out with your dog? Jaime Van Wye is the founder of the Zoom Room and can help you reach your goal.
Zoom Room is a social club and a training center, which focuses on agility training. They also have puppy classes, obedience classes, as well as social activities for you and your dog. These include birthday parties, dog discos and brunches.
The Zoom Room agility training includes weave poles, A-frame, tunnels, jumps, dog agility walk, teeter totter, and a wide range of dog agility equipment custom-designed to allow the greatest flexibility for puppy training, as well as agility training for older dogs. You will find all breeds at Zoom Room, which includes everything from Chihuahuas to Great Danes. This form of training is even better than the dog park because it requires concentration and focusing, which will tire your dog out. Plus, you can get a great work out along with them!
Their classes last around 6 weeks and include group classes and private classes. Several times a week they even offer an open gym to Zoom Room Members who can stop by their Indoor Dog Park to get in some quality exercise time with their dog, whatever the weather!
Currently there are three Zoom Rooms. There are two in Los Angeles and one in Austin, Texas. An additional four Zoom Rooms will be open in March.

Dodge Journey Pet Destinations
What Is Your Favorite Place To Take Your Pet?
People who have pets love to travel with them. At Dodge, they have made it easier with their pet friendly vehicle, the Dodge Journey, which contains concealed storage bins, Chill Zone glove box cooler and second-row dual in-floor storage bins with removable and washable liners (very handy for muddy paws!) Call us with your favorite place to take your furry-friend: 1-866-405-8405.
This week's Dodge Journey Pet Destination: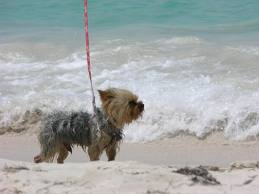 Danielle from Shell Beach, California tells us her favorite place to take her dogs is Avila Beach, California. She states it is a very secluded beach with a nice protected area to let your dogs run free. Everyone brings their dogs to this beach and it is a very pet-friendly place.
To view Past Dodge Journey Pet Destinations, click here.
The Dogfather's Grooming Tip with Joey Villani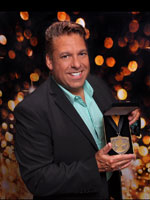 How To Hand-Strip an Airedale
Hand-stripping is a method that is used on many different breeds of dogs, but mainly on terriers. It brings the texture of the coat in hardest. So if you have a wire-coated dog, you want them to almost feel like steel wool. There is a very natural process to this.
The key to hand-stripping is to do a process that is almost like tweezing. You don't want to break the coat off, you have to actually pull out the hair at the root. You also need the proper tool, which is called a stripping knife.
If you are right handed, tightly hold the skin of the dog in front of where you are going to pull with your left hand. The motion is to grab the hair between your pointed finger and your thumb and slide it over the coat. It is almost like a pinching motion, where you are grabbing the coat and pulling it straight back, using your elbow. Make sure that you don't twist your wrist, as this will cut the coat, which you don't want to do. When you cut the coat that is not supposed to be cut, it will grow back differently and will be softer, which is not what you want.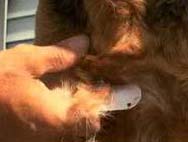 With this process, what you are trying to simulate is how the dog would naturally shed out its coat. You will actually be pulling out the top-coat and the under-coat, because any dog that requires stripping, is a double-coated dog. The top coat is what you are trying to bring in stronger. You will pull out all of the top coat until it is nice and flat.
Some groomers will hand-strip a dog every four to six weeks. This is not the proper way to do hand-stripping. Hand-stripping should be done on a continuous basis, even as much as everyday. You can pick at different areas at different times, as some areas will be ready to come out. How do you know if it is ready to come out? It should come out smoothly and not hurt the pet.
In the beginning, some people like to bald the area, because that will make the coat come in real strong. But then after that, you just have to do the maintenance. This is called "rolling the coat." A trick is to brush the coat backwards with your hand or a brush, and whatever sticks up, that is what you should remove until it is flat. When the new wire coat comes in, it should lay nice and flat.

DOGFATHER'S GROOMING TIP Brought To You By SeniorPetProducts.com. Use the code "radiospp" to receive 25% off!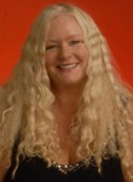 Animal Radio® News with Laurie Roberts

Cigarette Smoking Is Bad For Your Pets
The American Lung Association says that recent medical research shows that pets living with smokers can develop cancer, allergies and other illnesses caused by secondhand smoke. Animals not only inhale the smoke, but also ingest the residue from their fur. Cats are a greatest risk for this as they groom themselves. Also, cats exposed to secondhand smoke are twice as likely to develop the fatal cancer feline lymphoma. Puppies can die of nicotine poisoning if they ingest cigarette butts. Secondhand smoke increases the risk of long nosed dogs developing sinus and nasal cancer and short nosed dogs run the risk of lung cancer. Animals can also develop respiratory infections and asthma as a result of secondhand smoke.

Puppies to Adult Dogs
If you're thinking of bringing home a new puppy or adult dog, there is a new series of DVD's and books called Doglife that covers everything you need to know about your dog from puppy hood thru the senior years. The series is written for the most popular dog breeds, from Chihuahuas to German Shepherds, from Labs to Boston Terriers, and are written by experts. Topics covered include grooming, health, training and more. It is also a reference guide to finding out what breed would be best for you.
My Strange Addiction
There is a new series on TLC called "My Strange Addiction" and one recent episode was called '"The Crazy Cat Lady." It featured a woman named Debbie, who has 22 cats in her home despite the fact she is allergic to them. She says she knows she has taken in more than she can handle, but after her husband of 17 years died, she turned to kitties for comfort. She works three jobs to support her pets and spends $500 a month on their food and care. She says, "Animals won't let you down like people will, and life without the cats would be very empty and boring/" She thinks she is at her limit of 22 rescued kitties, but says she wouldn't turn others away. The show got her into some therapy and she is finding homes for some of her cats, a change she hoped could improve her quality of life, and eventually, her dating life.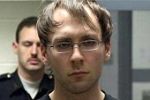 Man Kills Free Cats Obtained From Craigslist
A Louisville Kentucky man is facing charges of torturing and killing cats and he got them off Craigslist. In the last several month three cats have been found mutilated and 24-year- old Alex Phelps is the suspect. Jennifer Chappel says he got the cats from her and she is heartbroken. She rescued and fostered the cats, getting them veterinary care, and even taking them to work with her in a laundry basket. She wanted to find them a good home, and put an ad on Craigslist. Alex Phelps responded that he had a dog and he and his family are avid animal lovers. Jennifer met him, had a good feeling about him, and gave him the cats in October. When the stories began to surface about the cats that were found mutilated, she, of course, was horrified. Phelps lives with his parents and was arrested after the police received tips on their anonymous tip line.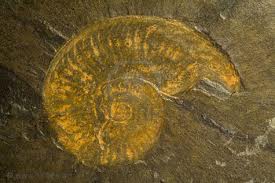 New Dinosaur Discovered
A new study in Science Magazine says that archaeologists recently discovered an Ammonite, one of the Dinosaur Era's most abundant animals, that emerged 400 million years ago and died out along with other dinosaurs 65 million years ago. But, the question I know you are asking is, what would an Ammonite have for its last meal? If you thought snail and crustaceans, you would be right. They were recently found in the dinosaur's mouth.

Clinton PETA'S Person Of The Year for 2010
PETA, the People for Ethical Treatment of Animals, has named former President Bill Clinton its Person of 2010. Clinton, who had a love of fast food burgers for years, made the move to a vegan diet. He says he lost 30 pounds and has never been in better health.

Cat Collectibles Outsell All Animals
Even though dogs may be more popular than cats, it isn't so in the world of collectibles. People that sell paintings, figurines, ceramics and such say that the cats always outsell the dogs. They also outsell horses, chickens and roosters, but not birds. In that one area, the birds win out over the cats.
Listen to the entire Podcast of this show (#582)

indicates XM Satellite Radio and Podcast versions only.