February 4th 2006
Tony La Russa - St. Louis Cardinal's Coach


Baseball manager Tony La Russa and his wife, Elaine, co-founded ARF in 1991 after he rescued a terrified stray cat that ran onto the field during an A's-Yankees game.
From its humble beginnings, ARF has grown quickly, so they are now able to rescue and find loving homes for more and more abused and abandoned cats and dogs each year.
Tony La Russa's Animal Rescue Foundation's People Connect programs foster the unequaled human/animal bond. A unique feature of ARF's facility is the People Connect wing which is the 'home base' of programs dedicated to 'animals rescuing people'.
Through classes, hands-on activities, interactive educational programs and play, people and pets enrich each others' lives. People Connect programs provide an opportunity for individuals of all ages to experience the unfailing friendship or 'magic' of animals.
Early Spay/Neuter
Darlene Arden


It's okay to spay or neuter an animal from ages 6-12 weeks, and actually has some health benefits. The earlier you do this; the better chances you have of your animal not getting ovarian or testicular cancer. It is also easier on the animal, and they recuperate much faster. The procedure can be done when the animal reaches at least 2 pounds. But because their growth plate guards have not closed yet, your animal could become a little larger when spayed or neutered at an early age. But wouldn't you rather have a larger but healthier pet?
Dog Flu Virus Spreading
Dr. Jim Humphries, Veterinary News Network


Avian flu is in the news, but dogs also have a new flu virus and it is spreading. If your dog is coughing and sneezing you don't want to shrug it off as "just" kennel cough. Canine Influenza was first seen a little over a year ago and is spreading across the country and it has already killed dogs in several states. The chances of your dog getting Canine Influenza are remote, but an ounce of prevention is worth many dollars in vet bills.
Dogs Eat Most Anything
Dr. Theresa Ortega, Ventura Medical & Surgical Group
Some signs that your dog may have ingested something he shouldn't are vomiting, diarrhea, lethargy, seizures and even acting drunk. Dogs have been to known to eat a variety of items, even rocks. Rocks don't usually pose a problem and can pass through their system or sit in the stomachs for a long time. One thing we give them, that can be a problem, are rawhide chews. These can become lodged in their throats and even expand and rupture their esophagus. Dr. Ortega sees around 3-4 types of these cases per year.
Green Pigs?

Genetic engineers in Taiwan have successfully created a line of glow-in-the dark, fluorescent pigs. The purpose of the experiment is to help scientist observe how organs and tissue develop. Partially green pigs have been bred before, but these are the only ones in the world that are green from the inside out. Even their hearts and organs are green.
Pennsylvania May License Dog Groomers
A bill to license and discipline dog groomers in Pennsylvania has been introduced by a lawmaker whose golden retriever died after being groomed in 2004. If adopted, Pennsylvania would become the first state to license pet groomers and stylists. Similar laws have failed in both Illinois and California. If passed, licenses would be renewed every two years for $100, and those who fail to be licensed can be fined and jailed.
A Journey Over the Rainbow Bridge
Rae Ann Kumelos, Voice of the Animal


In cultures around the world, the appearance of a rainbow foretells a magical adventure to another world; an adventure shared by our animal friends as well. An Old Norse legend reminds us that even when we lost an animal companion, the Rainbow Bridge will one day unite us in the fields of heaven.
Integrating A Dog Into a Family With Children
Colleen Pelar, Living With Kids and Dogs Without Losing Your Mind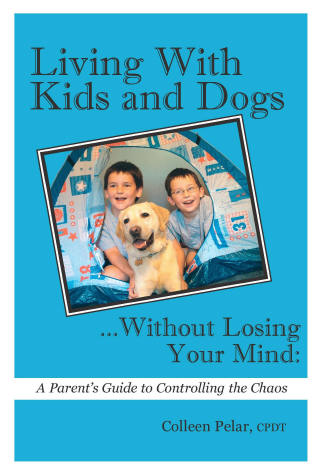 There are so many books out there on introducing the family dog to a newborn baby, but what about introducing a dog to older kids? Colleen addresses everything from choosing the right dog to pointers for teens driving with canine passengers. Didn't think you could have both without the chaos? Let Colleen tell you how it's done.
A History of Pets
Katherine Grier, Pets in America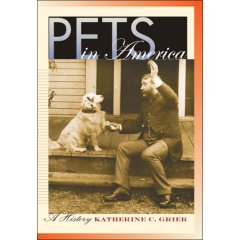 Have you ever wondered about the role pets played with earlier generations? We may believe that we were the first century of humans to enjoy our companion animals. However, Katherine takes a look back over the period from 1840 to 1940, with a detailed portrait and shows the way talk about and treat our pets - as companions, as children, and as objects of beauty, status, or pleasure - have their origins from long ago. Listen as Katherine talks about the history of pets in our ancestors' lives.
Talk With Your Animals
Joy Turner
Joy explains to a caller that when her cat runs and hides from her, he is just trying to tell her he enjoys being outside. He will not do it forever, but for now it helps him grow spiritually. He feels loved when she leaves food out for him on a daily basis, and tells her not to worry about the coyotes getting him, he can smell them a mile away!
Woman Hides Parrot in Bra
Britt Savage
Florida Fish and Wildlife Conservation Commission (FWC) investigators learned that Jill Knispel was employed at Baby Exotic Birds of Englewood when she allegedly took a parrot chick by nesting it in her brassier. Several months after leaving the employ of the bird breeding facility, Knispel traded the pinched parrot for a vintage 1964 Karmann Ghia automobile. In the process of negotiations, Knispel bragged to the car's owners that she had flown the coup with the bird and several others from the breeding facility by supplementing her natural figure.
Unfortunately for Knispel, connoisseurs of expensive exotic birds tend to flock together. When Knispel reportedly shared her story with the owners of the antique auto, the late Edda Damoto and Raymond Brown, she may not have known the couple was close friends of the parrot's rightful owner, Hobbs Guenther.
New Cat
Annie Bruce, Good Cats Wear Black
When you bring a new cat home from a shelter, remember first impressions matter! If he becomes frightened of the new large space, runs and hides, he might become a scaredy cat forever ­ and you might never see him! The best way to introduce him to your home is to allow him to become comfortable in a small room such as a bathroom or bedroom. Make sure he has everything he needs, water, food, scratching post and a litter box, and play some soothing music for him. Chicken broth is also good for the stressed out cat adjusting to a new environment. Then slowly let him become adjusted to the rest of the house.
Dog Involved in Girls Death Arrives in San Diego for Adoption
A golden retriever involved in the apparent accidental death of a 6-year-old New York girl arrived in San Diego Thursday to be examined at an animal care center before being put up for adoption. The 18-month-old dog, named Jessy, was taken to the Helen Woodward Animal Center in Rancho Santa Fe after she was picked up by center employees at Lindbergh Field. A representative of a Long Island animal shelter accompanied Jessy on her flight.
Investigators in the Long Island town of Manorville said Kaitlyn Hassard, who weighed 40 pounds, was playing in her back yard with the 70-pound dog Jan. 24 when it tugged on a scarf the girl was wearing and dragged her around the yard. Her parents said they understood Kaitlin's death was an accident, but wanted Jessy sent out of state and put up for adoption, according to Woodward Center spokesperson Trina St. George.
Jessy will receive a medical examination by center staff veterinarian Dr. Tricia Carter and a behavioral examination by Dr. Victoria Lea Voith of Western University College of Veterinary Medicine, St. George said. "We'll see how she reacts to children, see how she reacts to puppies, cats, moving stimuli, and how easy she is to calm down when she gets excited," Voith said.
A local TV station reported that phones at the center were ringing non-stop with callers interested in adopting Jessy. Anyone interested in adoption must fill out an application and write a note explaining why they would be good owners for the dog. A team will then go over all the applications and hold a random drawing from among applicants deemed most qualified. Interviews will then be held with the applicants in person.

View Animal Radio Broadcast Schedule in a new window.


Listen to Animal Radio - Go to the launch page


Get one of the limited edition Animal Radio® T-Shirts for 9.95


Return to Animal Radio Network® Home Page
Sponsor

Copyrighted Animal Radio Network LLC 2006