Dr. Kevin Fitzgerald ­ "Emergency Vets"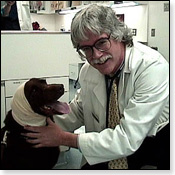 You may know Dr. Kevin Fitzgerald as the star of "Emergency Vets", but there is much more to him than what has been seen on television. Dr. Fitzgerald has also been performing stand-up comedy, has opened in concert for Diana Ross, and was a bouncer for the Rolling Stones. He was even voted by People Magazine as one of "The top 50 Most Eligible Bachelors in America."

"Because of Winn-Dixie"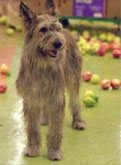 Joan Singleton ­ Screen Writer/Producer and Mark Forbes, Birds & Animals ­ Dog Trainer. The movie "Because of Winn-Dixie" just opened in theatres nationwide, and stars Jeff Daniels, Cicely Tyson, Dave Matthews, Eva Marie Saint and AnnaSophia Robb as Opel.

Heidi Prescott
CSI Miami Canned Hunting segment.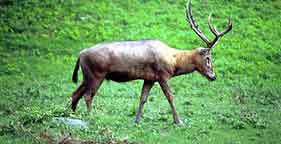 Canned hunting operations, also referred to as "shooting preserves" or "game ranches," are private trophy hunting facilities that offer their customers the opportunity to kill exotic and native animals who are trapped within enclosures. The animals killed in canned hunts may come from private breeders, animal dealers, or even zoos. These animals are frequently hand raised and bottle fed, so they have lost their natural fear of people.

Dr. Tod Schadler, Associate Dean of Clinical Studies at Ross University's School of Veterinary Medicine ­ Colds & Flu in Our Pets
Do you know that our furry friends can be susceptible to the same sniffles, sneezes, coughs and runny noses as humans? As people take steps to stay healthy this cold and flu season, pet owners should do the same for their dogs and cats. Dr. Schadler offers information on ways to keep pets happy and healthy during the flu season.

Suzanne Pierson, Song Ceremonies
"Happy Puppy" A Dog's Guide for Kids - Now there is a way to teach young children how to care for and train a new puppy. "Happy Puppy" A Dog's Guide for Kids is a 23-minute CD for children ages 4 to 10 years-old. From the dog's point of view, the silly, wag tailed character of "Hap" the new puppy, speaks directly to children, while teaching them critical information about humane animal care, chores, safety and training with interactive wiggly yappy fun songs for kids.

Janice Wenig ­ Rovin' With Rover
Looking for a moonlit dinner cruise, wineries, concerts and ballgames, you can share WITH YOUR DOG? Janice Wenig did the impossible and created Rovin' with Rover where you both can experience these adventures and have a good time. Find out where you can find such activities, and how you can also create your own individual tours and start your own group tours with your four-legged buddy in tow.

Mike Tahan ­ Pets at Peace
Any time a beloved pet passes away, is a time of anguish for pet owners and their families. It should not be a time of complicated decision making in choosing a proper memorial for their beloved pet. Pets At Peace offers a simplified procedure for purchasing a high quality, decorative, and very affordable resting place for your pet's ashes.
Listen to Animal Radio Now!