Animal Radio® Show #429 February 23, 2008

Rue McClanahan, The Golden Girls


Rue McClanahan is an Emmy Award-winning American actor, best known for her roles acting alongside Bea Arthur on the television sitcoms Maude (she played Vivian Harmon) and The Golden Girls (she played the man-crazed Southern belle Blanche Devereaux).
A lifelong animal-rights advocate, McClanahan was one of the first celebrity supporters of PETA.

Rue doesn't have a preference of cats or dogs, she loves them both, and currently resides in New York with her husband and her cat.
Look for her new movie later this year where she plays Lady Rochford in "The Other Boleyn Girl," a movie about two sisters contending for the affection of King Henry VIII.
Is Your Pooch a Genius?
Stacy Stubblefield, PoochIQ.com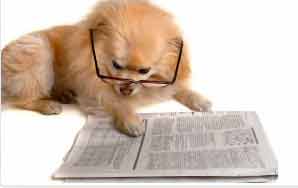 You can find out if your pooch is a genius with 15 simple exercises designed to entertain and challenge your pet. The Pooch IQ Kit is a first-of-its-kind tool that lets you accurately test your pooch's intelligence level while having loads of fun with your pup!
Think you know everything about your dog's personality? Think again! Almost everyone we know who's given their pup the Pooch IQ Test has been shocked by their dog's reaction to at least one (and usually more) of the exercises. After the test is done, you'll not only be able to calculate your pup's IQ score, but you'll also understand your dog and his or her behaviors on a much deeper level.
Inside the Pooch IQ Kit, you'll find a booklet with 15 mentally stimulating exercises for your dog and a scoring key you'll use to calculate your pup's IQ. Plus, the IQ Kit includes all the toys and props you'll need to do the exercises with your pet.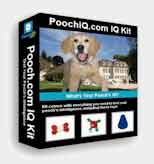 The IQ Kit contains 15 thought-provoking exercises that test skills like:
* Learning from Experience
* Short-Term Memory
* Persistence
* Ability to See Similarities
* Problem-Solving Skills
* Ability to Recognize Patterns
* Many more!
And remember, a low score on the IQ test isn't an indicator of the quality of your dog. As long as you have a pooch that makes you happy, his/her intelligence shouldn't really matter. Plus, super-smart dogs tend to be a lot more mischievous than their peers, so be happy you don't have a pooch who can outsmart you!
http://www.poochiq.com
2008 Year of the Rat
Debbie Ducommun, "The Rat Lady"


With 2008 being Year of the Rat in the Chinese calendar, rats are being celebrated for the unique qualities that make them excellent companion animals. And who knows better how to celebrate a rat than Debbie Ducommun "The Rat Lady!"
Debbie Ducommun, known as "The Rat Lady," is internationally recognized as an expert on domestic rats. She has worked in the animal care industry for over 18 years and has a background in animal training, nutrition, and animal health care. She is the founder of The Rat Fan Club and writes, edits, and publishes The Rat Report. Ducommun has promoted rats on television and radio including appearances on The Tonight Show with Jay Leno, The Howie Mandel Show, To Tell The Truth and Ripley's Believe It Or Not. And, she was a technical consultant on the Pixar movie Ratatouille!
Listen in as Debbie speaks with a caller who wants to know if rats get lonely when left alone for long periods of time ­ do you know the answer?
http://www.ratfanclub.org
MySpace or MyCrimeSpace?
Britt Savage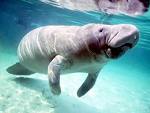 MySpace can be a great place to meet new people, listen to music and share videos of yourself. But, two guys from South Florida are now serving jail time for a video they put up on MySpace.
Twenty-year-old Charles Podesta and nineteen-year-old Carl Kuhn, III, posted a video of themselves harassing a manatee in a canal. Manatees, also called gentle sea cows, are on the state's endangered list. The video showed both Podesta and Kuhn trying to catch the manatee with a pocket-fishing reel. Both had worked at Bass pro Shop but were fired after the manatee incident.
Podesta is spending a month in Federal Prison while Kuhn received a sentence of 15 days in prison and a year's probation. Both have been ordered to complete 100 hours of community service. And the manatee? Well, he's back in the canal doing whatever manatees do when they're not being harassed.
Pet Emergencies on the Road
Cindy Halley, Pet E. R. Guide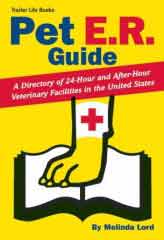 While this book was intended for the RV lifestyle, everyone who travels with a pet can benefit. And, if you travel with a pet, what do you do if something happens to your pet along the way? A sudden illness or a run in with wild life can put them at risk. Where do you turn when you are away from home on the road?
This guide is a must have for anyone who travels with a pet. It is a directory of 24-hour and after-hours veterinary facilities throughout the United States. It will direct you to the nearest facility closest to you so you don't waste precious time trying to find a veterinarian in cities you are not familiar with.
While you hope you never need it ­ you can't afford to be without it!
http://www.tldirectory.com



NEWS UPDATE: Paris Hilton's Pets Being Monitored


Los Angeles authorities are carefully watching the welfare of Paris Hilton's pets. Paris didn't realize it when she told TV host Ellen DeGeneres that she had 17 dogs in her possession, well above the legal three-dog limit in the city, unless you are a licensed breeder.
When the Los Angeles Department of Animal Services made a surprise visit to Hilton's home, the saw no signs of any pets. Hilton is thought to be in the process of moving to a new home in the city and had removed the animals. When the SPCA contacted Hilton about the animals, which may have included dogs, cats, birds, a ferret and even a monkey, they were advised that the animals have been placed at a ranch.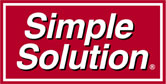 NEWS UPDATE Brought To You By Simple Solution Natural Line Of Products

Lost Dog Locator
John Cullen, Zoombak


The Zoombak™ Advanced GPS Dog Locator is a dependable and accurate way to help you locate your dog and bring her home safely if she runs away or is stolen. Using Assisted Global Positioning System (A-GPS), which utilizes both satellite and cellular technologies, Zoombak can help to more precisely and reliably determine the location of your Zoombak Locator.
The small, lightweight, water-resistant locator attaches comfortably to your dog's collar with a durable and secure pouch. You can pinpoint your dog's location on-demand via Zoombak.com, mobile phone or live customer care. You can also determine your dog's location in real time using our continuous tracking option. Simply log on to Zoombak.com to view a map of her current location, as well as her path taken since leaving home. Once you create and activate your own customized safety zones, you can be promptly notified by text message and/or email (your choice) when your dog leaves the zone.
Unlimited on-demand location requests, an easy-to-use website, and a 24/7 toll-free phone number for live customer care and location support, will provide you with the peace of mind you are looking for in pet safety.

How It Works:
Step 1 - Your dog runs away or gets lost
Step 2 - You receive a text alert on your mobile phone or an email on your computer
Step 3 - You can see your dog's location on your computer
The unit costs $199.99 with the first six months service fee of $60 and $14.99 a month thereafter. And, you can add up to 5 dogs to one account. Not a bad price for peace of mind!
http://www.zoombak.com

Talk With Your Animals
Joy Turner
Joy speaks with Precious the cat, which is waking up her guardian in the middle of the night. It turns out Precious just wants her guardian to be aware of the physical realm which is easier to access at that time of night.
http://www.talkwithyouranimals.com
http://www.joyturner.com
"Protect The Pets"
Dr. John Robb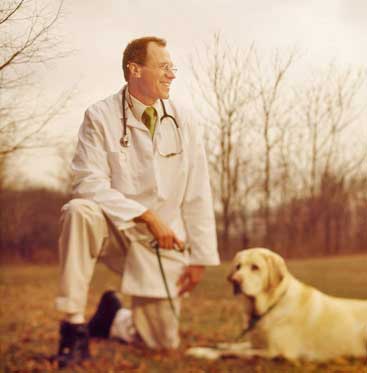 Dr. John Robb, an experienced and respected Connecticut veterinarian, has launched Protect the Pets - a nationwide network of veterinarian medicine practitioners, pet owners and animal lovers committed to making a positive change in animal care, promoting high quality care that values pets over profits.
Dr. Robb believes that when profitability becomes the dominant influence in the decisions of a veterinary practice, the health and safety of animals is compromised and pets are put in peril. Protect the Pets seeks to raise public awareness about the realities of unsafe veterinary medicine and to inspire veterinary professionals to practice according to the values that drew them to animal medicine in the first place.
"A few years ago, I faced a crisis of conscience about how I was practicing veterinary medicine," says Dr. Robb. "It was one of those 'if not me, who?' moments. So I took up the challenge to transform our profession." Dr. Robb sold his practice and put his own financial future on the line to fund the launch of Protect the Pets.
Protect the Pets will work to educate the public, recruit like-minded animal health practitioners and create a clear choice in the marketplace for people seeking pet-safe, trustworthy care. Dr. Robb is reaching out to veterinarians from around the country to join this mission. Member veterinarians must pledge to practice according to the Protect the Pets Code of Conduct. Sample tenets of the code include:
I will treat all pets and wildlife in my practice with compassion and respect.
I will treat all people associated with my practice with respect: my patients, my staff, my customers and my colleagues, salespeople and wildlife rehabilitators.
I will research the latest pain management drugs and treatments so that no pet suffers needlessly.
I will always conduct the financial business of my practice in a lawful and ethical way.
http://www.ProtectThePets.com
Scooter Gets a Scooter
Britt Savage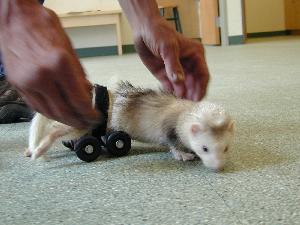 Originally, Scooter's owner was unable to care for him, but not anymore. Scooter ended up at the Pet Kare Clinic and was adopted by Bill Higby. Scooter had been terribly injured and was not able to move his back end, and had little chance of surviving.
But, with the help of Bill, Scooter's new owner, Scooter gets around on, well, a "scooter." Not only did Bill build Scooter a scooter, he takes him to the vet once a week for acupuncture to get his "chi" flowing.
Do you think this is going overboard? Bill doesn't ­ he said it's just what you do for your family.

Bluebird - Gentle Joy in Feathered Form
Rae Ann Kumelos, Voice of the Animal
Is there a more beautiful shade of blue than the feathers of a Bluebird? Discover where you need to look to find you very own Bluebird of Happiness.
http://www.VoiceOfTheAnimal.org

Pets Are on Pins and Needles
Dr. Jim Humphries, Veterinary News Network


Acupuncture has been used on humans for thousands of years, for everything from relieving pain to quitting smoking. But, this treatment is not just for people anymore. But before you roll your eyes, you should know that using acupuncture on animals has been shown to lessen the affects of arthritis, calm allergic reactions and even treat kidney disease. Sometimes acupuncture may take longer to see results and can be more expensive than conventional medical therapies, but many are reporting great results. Contact the International Veterinary Acupuncture Society to find a veterinary acupuncturist in your area.
http://www.IVAS.org
http://www.VetNewsNet.com
Listen to the entire Podcast of this show (#429).


Listen to Animal Radio® - Go to the launch page
Return to Animal Radio Network™ Home Page
Read February Newsletter
Copyright 2008 All Rights Reserved Animal Radio Network LLC