Animal Radio® Show #430 March 1, 2008


Shelley Morrison, Will & Grace


Shelley is an animal lover and involved with many animal charities. But what you might not guess is that Shelley Morrison has had a remarkable and fascinating forty-plus year career in show business, from co-starring in feature films with the likes of Hollywood legends Gregory Peck, William Holden and Anthony Quinn, to co-starring on one of television's most acclaimed situation comedies. Or that this talented woman of Hispanic descent, born and raised in The Bronx in New York City, whose first language was Spanish and whose parents were Spanish Jews, has embraced the spiritual tradition of the Lakota Sioux. But Shelley Morrison is better known as Rosario, the feisty maid on NBC's hit comedy series "Will and Grace."
Morrison has also become tirelessly involved in charities close to her heart. The first, A.N.G.E.L.S Day (Animals Needing Generous Endowments of Love & Support), is an organization dedicated to help senior citizens take care of their pets in times of crisis such as during hospitalization. "One woman broke her foot and was unable to walk her dog," Morrison explains, "and we had a volunteer come every day for a year to be sure that the dog was taken care of." L.A. Shanti is another organization that Morrison has dedicated time and resources to; it was the first organization in Los Angeles founded to help those with HIV and AIDS, offering support, prevention advice and volunteer training for the last two decades. Morrison, who has survived two bouts with cancer, has also raised money for the American Cancer Society and this year led the "Sea of Pink" Survivors' Ceremony to kick off the Ninth Annual Susan G. Komen "Race for the Cure" in Los Angeles.
Shelley is one of the special hosts of the Farm Sanctuary's Anniversary Gala, which will be a glamorous evening of entertainment and education, bringing together celebrity supporters, key legislators and animal advocates in honor of farm animals and those leading the movement to protect them from abuse.
http://www.shelleymorrison.com



Combat Therapy Dog
Capt. Phillip Rittermeyer & Dean


Hearing a noise in the hallway, the long-nosed creature gets out of his bed on the floor and trots to the door as he searches the cool February air for a clue.
Once he confirms the presence of friendly forces, Dean cocks his long face around to see if his companion wants to go visit the Soldiers in the hallway as much as he does. With all four limbs on the ground, Dean will certainly need the chaplain's help to open the door.
Dean is a three-year-old black-Labrador mix and serves as a therapy dog. He deployed to Camp Taji with the Soldiers of the 64th Brigade Support Battalion, 3rd Brigade Combat Team, 4th Infantry Division, Multi-National Division ­ Baghdad.
Capt. Phillip Rittermeyer, a Kansas City, Mo., native, who serves as the battalion chaplain for the 64th BSB, adopted him from a shelter one month prior to the unit's deployment.

Rittermeyer, who works with and cares for the dog, brought Dean with him to Iraq on orders to provide comfort and boost the morale of the Mountaineer Soldiers during their day-to-day activities as they operate in the northern outreaches of Baghdad province.
"I worked with a dog previously in civilian ministry," Rittermeyer said. "They help comfort people as well as lower stress and blood pressure."
Capt. Christi Moreno, a San Antonio native, who serves as the brigade mental health officer with 3rd BCT, also sees the benefit animals such as Dean provide to Soldiers in an environment with increased stress.
"Animals are very therapeutic," she said. "They show unconditional love and they're not judgmental."
When Rittermeyer must attend a meeting or preside over church services, other Mountaineer Soldiers, such as Sgt. Tasha Jackson, a Colorado Springs, Colo., native, who serves as a supply sergeant with Headquarters and Headquarters Company, 64th BSB, spend time taking care of and getting to know Dean. Caring for 'man's best friend' is nothing new to this dog lover.
"Dean reminds me of my very first dog, Raider, who I had from the time I was in second grade until a few years after high school," said Jackson.
The loving canine helps her overcome some of the difficult times during her deployment.
"If I'm having a down day and the chaplain brings Dean over for me to watch," she said, "it usually helps to cheer me up."
Between teaching the playful four-legged creature how to dance and trying not to let the dog walk her when he needs to be taken out, Dean provides her with comfort, which reminds her of home, she added.
Dean stays connected with the Soldiers by communicating his own needs or wants as well.
"If I'm working, he'll put his head on my lap so I'll pay attention to him," she said.
"(Animals) bring the best out of people," said Moreno. "People tend to have an inherent connection with them."
As their deployment continues, Dean will continue his morale support operations with the Mountaineer Soldiers, often bringing smiles and an eager hand to pet his black and white fur wherever he goes.
by Pfc. April Campbell
3rd Brigade Combat Team, 4th Infantry Division
CAMP TAJI, Iraq



Bird Whisperer Rids Town of Birds
Britt Savage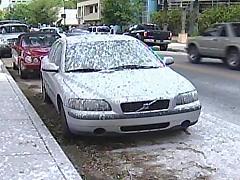 The birds in Decatur, Illinois were driving the residents batty. Thirty thousand odd starlings invaded the city each year, taking over the city park, dive-bombing pedestrians and bullying other birds. After all of the conventional solutions failed, the town called in James Soules, an 83-year-old man sometimes referred to as the birdman or crow whisperer.
Soules said he could make the birds leave, but commanded complete secrecy, warning officials not to spy on him. In desperation, he was hired, and just like that - the birds all flew away. The residents of Decatur don't know how he persuaded the birds to leave, they're just glad he did it!



NEWS UPDATE: Exotic Pet Amnesty, Florida

With tearful goodbyes, more than 100 South Floridians surrendered their exotic animals at a Zoo Event designed to give owners an alternative to simply turning them loose.
Of the 150 pets handed over, all but six found new homes. It all took place during the Exotic Pet Amnesty Day in Florida. Among the more bizarre submissions was a rhino iguana a spotted African Serval Cat and a coatmundi, which is a raccoon-looking animal found in South Africa.
Regulations on owning exotic pets have tightened in the past year, and tighter restrictions usually mean more animals are released into the wild, which can be difficult for domesticated exotic animals and harm others too. Burmese pythons eat the already rare wood rat, parakeets cause power failures because they nest in transformers, and iguanas consume landscape vegetation.
Miami resident, Ray Padilla, came in with 7 snakes consisting of Burmese Pythons and Colombian Boas, each in a pillowcase. He said he started collecting them when he was 5, and simply has no more room.
Of course the process wasn't easy for some of the older guardians. Debbie Cooperman cried as she left behind her iguana. She adopted him after some drunken neighbors in her apartment complex threw it off the balcony.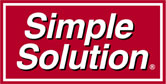 NEWS UPDATE Brought To You By Simple Solution Natural Line Of Products



Pet Taxi Service
Pat Cutting


After 40 years and five million miles as a charter bus driver, Pat Cutting knows her way around the roadways. She also knows animals.
So at 71, this feisty, self-described 'old gal,' has brought her expertise of both transportation and animals together in a new business - a pet taxi service. "I love it," said Cutting. "After putting up with people for more than 40 years I really enjoy the dogs, cats and horses now."
Cutting's pet taxi service started about two months as an extension of her already successful 'pet sitting' business. She was at Kathryn McKenzie DVM's office with one of her dogs when she overheard a conversation about one of the vet's clients not being able to get his animal in for an appointment. "I asked them if that happened often and they said, 'yes.' So I asked them what they thought about a pet taxi service and they thought it was a good idea," said Cutting.
And so, a business was born and is already up and running through referrals starting with those from Dr. McKenzie's office and Bark Avenue Grooming. Cutting will pick up folks' dogs, cats and birds - she doesn't do reptiles - and take them to their selected vet or groomer, a real convenience for animal owners who can't break away from work during the day to run the errand themselves or who have some other reason that interferes with them keeping an appointment for their pet. "I love to drive and I love animals. I'll take them to their vet or groomers or even to the park for exercise. I could go a lot of different ways with this," said the former bus driver and still active dog trainer.
For more information about Cuttings pet taxi or pet sitting services in Oroville, California call 530-589-2362.



Things to Consider Both Before and After Adoption
Tracyann Mains, Pets 911


You have been thinking now of adding a new family member. But before you go out and find that new animal, there are some things you should consider:
Things to Consider Before Adoption:

1) Do you have time for a pet?
2) Do you have a busy lifestyle?
3) Do you spend a lot of time at home or are you frequently away?
4) Have you considered the other pets in your home?
5) Do you want a calm, low-keyed pet or an active one?
6) Are you permitted to and do you have room for a new pet?
7) Can you afford a pet?
8) Do you or does anyone in your family suffer from allergies?
9) Do you have patience?
Things to Consider After Adoption
1) Limit the space your new pet has access to. Often when introduced to a new space, animals can get easily overwhelmed
2) Limit the amount of people visiting the animal or your home. The pet should not be overwhelmed by meeting every person you know.
3) Always supervise your pets to make sure they are getting along. Just like humans, pets need to get use to each other and learn the different in's and out's of their new house.
4) Do exercise activities daily! Though this is not an action you only do at the beginning of your relationship with your new pet, it is a great time to start a routine that will last for life.
http://www.pets911.com



High Tech Pet Products
Geoff Mott, PetGadgets.com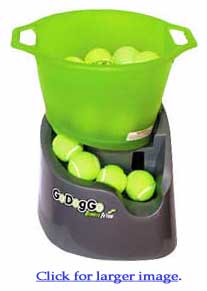 If you're tired of the same old boring pet products and are looking for more innovative high tech products, you've come to the right place. PetGadgets.com has high tech pet gifts for the discriminating pet lover. At PetGadgets.com you'll find unique pets products that make life more enjoyable for you and your pet.
PetGadgets.com is also launching many new products come October. You can look for the Quick Finder, which allows you to find the nail quick when trimming a pet's nails; the Cat Genie, an innovative cat litter that works like a real toilet; a climate controlled pet carrier; a sonic squeaky toy that only your dog can hear; and a GoDogGo, a tennis ball launcher with a range of about 10-15 feet.
http://www.PetGadgets.com



Living Chained to a Doghouse - Reality TV Style
Tammy Grimes, Dogs Deserve Better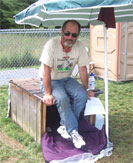 It is day one of the Big Chain Off. Tammy Grimes, the founder of Dogs Deserve Better, has formed the first-ever game where humans will live as chained dogs.
14 people will live chained to doghouses for a period of up to two weeks in order to win the prize of a NEW Chevy Aveo. It is being held at Leidy Park in Mundys Corner, Pennsylvania approximately 1 hour east of Pittsburgh.
They will record their feelings once a day in a journal, helping to light a path for the dogs to travel toward freedom. They may cry, knowing the pain and suffering chained dogs endure, day in, day out-often for life. One of them will walk away with a new car...but more importantly, none of them will walk away unchanged. The knowledge they now bear may make it virtually impossible to look at a chained dog without a burning desire to make a difference in that dog's life."
http://www.DogsDeserveBetter.org



Calm Your Rambunctious Dog
Amy Ammen, Hip Ideas for Hyper Dogs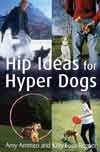 Hyper dogs are often overly energetic, wickedly smart, and incredibly stubborn. How do you turn your furry flurry of activity into a sane, mild-mannered companion? Amy Ammen gives you fun, hip techniques especially for hyper dogs and harried pet parents who want quick results. You'll discover how to:
Help your dog burn excess energy quickly and safely
Use communication and training skills to gain control
Use obedience games, attention builders, and outdoor adventures to train and bond with your dog
Create the perfect canine chill-out sanctuary
Handle problems like separation anxiety and special circumstances like vet visits
With a canine personality profile to help you better understand your pet and real-life stories of dogs who may make your rambunctious renegade seem saintly, this book will help you channel your dog's energy and turn her into a cool, calm, and collected companion.
Amy Ammen, the director of Amiable Dog Training, is nationally known for her expertise in training unusual dog breeds and solving difficult problems. She has earned twenty-eight obedience titles, including three Obedience Trial Champions. She conducts training seminars all over the United States and has written six previous books, including Training in No Time (Howell Book House)



Lucky the Kitten ­ Animal Radio Angel
Jeannnnette Mabee, Lucky's Guardian
Linda Smith, Riverside Animal Hospital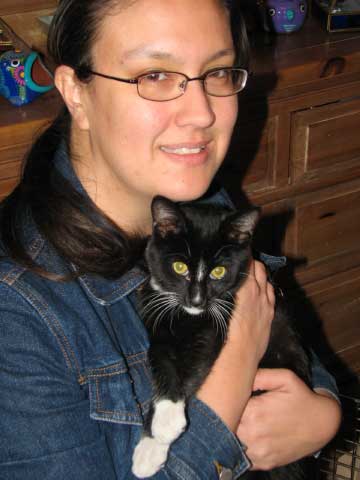 Lucky had been hit by a car and was limping and bleeding from the mouth when Jeannette found him. She called animal control, which came out and said that the kitten had bit its lip, so it was not internal bleeding and thought that nothing was broken. Animal Control told Jeannette that if they took the kitten that night it would have to be put to sleep. Jeannette didn't have the heart to just leave it. She took it home, but a couple days later it was still limping. She took it to a vet and he did x rays and found that it had a broken femur and needed (fho) surgery. He also tested for leukemia and aids at that time and it came back that the kitten had no diseases. The vet said it had an excellent chance of coming out of this surgery without a problem (also the kitten was only 4 months old so it would be easier to recover he said). Jeannette really couldn't afford the surgery, but also couldn't have this kitten put to sleep when it was otherwise healthy.
Jeannette received donations (from Ruff, Voices for Animals, Actors & Others & Animal Garden Society) but still there was a remaining balance. The surgery also includes neutering.

Jeannette wasn't looking to get a kitten, but he kind of found her and she has fallen in love with him. He is a very affectionate kitten. Jeannette was trying to find a name for him when friend told her- wow this kitten is really lucky! - And the name sounded perfect.



Cat First Aid
Deborah C. Mandell, VMD


The American Red Cross is dedicated to helping every member of a family be safer and better protected, including the family cat. To make this possible, the Red Cross has released a new book dedicated solely to the health and well being of cats. Cat First Aid is a unique health and emergency preparedness guide packaged with a full-length instructional DVD to make caring for your cat even easier.
Everyone should prepare their home for accidents and disasters by stocking first aid and emergency kits. With the Cat First Aid book and DVD you can follow step-by-step instructions on how to build pet first aid and emergency preparedness kits design specifically to meet your cat's needs.
Cat First Aid has over 100 pages of instructions and guidance on everything from how to check your cat's temperature to how you can make a safety plan for your pet in case of a disaster. The manual gives step-by-step instructions for nearly 70 health topics.
To make it even easier to learn how to care for your cat, as a bonus, Cat First Aid comes with a full instructional DVD, which demonstrates how to perform many of the first aid steps described in the book. As with the recently released Dog First Aid guide, the Cat First Aid DVD walks you through clear demonstrations on how to respond to medical emergencies such as choking and cardiac arrest.
Cat First Aid also makes a great accompaniment to Pet First Aid courses offered at Red Cross chapters throughout the country.
To purchase a coy of the Cat First Aid or the Dog First Aid visit the Red Cross online store at www.redcross.org/store or your local Red Cross chapter.



Feline Heartworms...A Hidden and Deadly Threat!
Dr. Jim Humphries, Veterinary News Network


Most cat owners don't worry about heartworm disease and fewer still use any sort of heartworm preventative. But, as veterinary scientists continue to discover, feline heartworm disease has become a severe threat to our cat companions.
Fred Thomas is religious about giving heartworm preventative to his three dogs. On the first of every month, Fred breaks open a new package of medication and every dog gets their monthly treat. Looking over at his cat, Fred grabs the kitty treats and tosses a few to the feline member of the pack. What Fred doesn't realize is that he is leaving his cat unprotected from a deadly killer.
Like Fred, most cat owners are unaware of this often fatal disease. Heartworm disease was found in cats as early as the beginning of the 20th century, but few cat owners or veterinarians were concerned about it. Recent studies have shown that 26% of cats from the Gulf Coast have signs of heartworm infection at some point in their lives and 10% have actual adult worms. These prevalence rates are significantly higher than rates for Feline Leukemia or for the Feline Immunodeficiency Virus. Yet, according to the American Heartworm Society, only about 5% of cat owners use any sort of heartworm preventative for their cats! Like dogs, cats acquire the parasite from mosquitoes but this is when any similarity ends!
Heartworms continually evolve to exist in their canine hosts, but cats are abnormal hosts and these heartworms will live stunted and shortened lives. You might think that this is a good thing, but due to our cat's strong immune systems, heartworms actually can cause more serious and severe disease than they do in dogs. It is not unusual for a dog to live for years with 20, 30, or even 50 worms in their heart. But a cat with a single heartworm can die suddenly, often with no apparent clinical signs whatsoever. In addition, your "inside only" kitty is just as susceptible as the outdoor tomcat.
Upon infecting a cat, the heartworm larva will travel to the blood vessels of the heart and lungs, where it will grow to be about two inches long. At this time, cats may exhibit respiratory symptoms that are often misdiagnosed as bronchitis or asthma. Veterinary scientists studying heartworm disease in cats have given this stage of the disease a name: Heartworm Associated Respiratory Disease, or HARD.
As the heartworms mature, signs of their presence will often diminish. In fact, evidence suggests that the live heartworms can actually suppress the cat's immune function and the cat appears to tolerate the infection. However, when the mature worms start dying, massive inflammation can occur, leading to acute lung injury and even sudden death. Your cat can literally die within an hour!
So, what signs should you look for to keep your cat safe? Cats with heartworms may exhibit difficulty breathing, coughing, vomiting, weight loss, sudden collapse, or even sudden death. Because this disease can cause such a terrible outcome in a short period of time, your veterinarian should immediately examine any cat exhibiting these signs. Tests are available to screen for heartworm disease, but again, unlike dogs, testing cats is a complex, often confusing, endeavor. To make matters even worse, there is no effective or approved way of treating adult heartworms in cats. So prevention is really the key!
And on that front there is good news! Heartworm preventatives are available for cats and are as easy to give as the medications designed for dogs. These preventatives are available in both oral and topical formulations and your veterinary staff can help you choose the right one for your pet. Your veterinarian can also help you make sense of heartworm testing options for your cat. Although the Heartworm Society does not mandate testing cats prior to using a preventative, it is recommended as a baseline for future reference.
Preventing heartworm disease in cats is only one step to helping our feline friends live long and healthy lives. Twice yearly physical exams, blood tests and appropriate vaccinations can all do their part to insure your cat's health. To learn more about how heartworms can affect your cat, visit www.heartwormsociety.org or see a video at www.MyVNN.com.

Listen to the entire Podcast of this show (#430).


Listen to Animal Radio® - Go to the launch page
Return to Animal Radio Network™ Home Page
Read February Newsletter
Copyright 2008 All Rights Reserved Animal Radio Network LLC