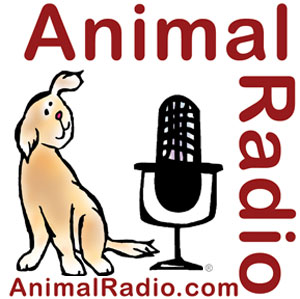 Animal Radio® Show #639 March 3, 2012
Billy Dean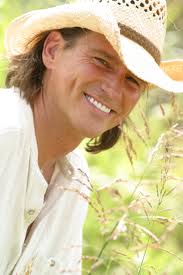 Billy Dean's versatility as an entertainer has garnered him over two decades of hits and numerous awards. Shortly after high school, a worldwide talent search landed him in Nashville in the early 80's, where he finished in the top ten. Then in 1988, Dean entered another talent show, and won his first episode of Ed McMahon's Star Search and received national recognition and the attention of music executives.
Dean's debut album "Young Man" was released on Capital Records in 1990, along with his single "Only Here For a Little While" which peaked at No. 3 on the Billboard charts. Three of his albums were certified gold, and his self-titled 1991 effort earned platinum status. He also won two CMA awards for his participation in Common Thread: The Songs of the Eagles.
Billy is turning 50 this year and doesn't care who knows it! He states that in showbiz, everyone tries to cover up their age and is having surgery to keep young. But not him! He is proud to be turning 50 and having salt and pepper hair, which he says he earned every bit of!
In fact, Billy is having a huge birthday bash weekend at his ranch, Dean Acres. He is offering a special 3-day package, which includes a concert live from his living room on Friday, March 30th. Followed by a birthday bash and barbecue on Saturday, March 31st. And ending with a special guest and Sunday Brunch on Sunday, April 1st.
Unfortunately the festivities won't be held in his barn, as back in December when Billy was touring with Kenny Rogers, it burned down. There was a guest staying in the guest quarters in the barn, but no one knows what happened. Fortunately no one was hurt. Billy plans on rebuilding and making it bigger and better, to accommodate more guests.
When asked what type of animals Bill has at Dean Acres, he laughs. It turns out over the years that when his buddies heard he had some acreage, they would ask him to take animals in. In fact, Wynona Judd had a Jack Russell Terrier who attacked cats that ended up with Billy. Rich McDonald, from Lone Star, had little kids and a very energetic lab puppy that would make the kids cry. Billy also took him in. Billy says his ranch is a magnet for misfits!
They have had horses, cows, bulls, etc. He said they have had it all at his ranch! He loves having the land and watching his animals run. He said his animals are good therapy and are our best friends!
Billy Dean, while a great entertainer and award-winning musician, is also the nephew of legendary country star and sausage king, Jimmy Dean.
"Mouser" The Cancer Sniffing Cat
Charmaine Coimbra & Mouser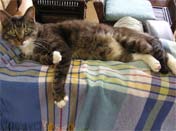 Charmaine Coimbra has a cat named Mouser. Mouser was given to by someone who didn't know what to do with him. Charmaine's husband called him the "Garden Variety" type cat, as he is a tabby, and came to them as an ugly, little scraggly ball of fur. However, he had a mission in life!
Mouser developed an obsession for Charmaine's left breast. While she didn't find it annoying, her husband did. He wouldn't leave it alone, and would constantly knead it to the point where he became obsessive.
One day Charmaine's husband said, "That cat's becoming a perv. I'm changing his name to Mama's Booby Boy."
Charmaine had had regular mammogram checkups, and everything was clear. After Mouser became obsessed with her left breast, she went in for another mammogram, and told the doctor what her cat was doing and that it hurt. The doctor checked her mammogram thoroughly and said that everything was fine and that she was just getting older, so get over it.
However, Mouser didn't stop his obsession. Before her next mammogram checkup, Charmaine said once again her breast was painful, so she pushed into her breast with her fingers and actually felt a lump.
Charmaine went in for a biopsy and it turned out the growth was malignant. She then had a lumpectomy. She was very glad that her cat had been so persistent, or she might not have found the lump until it was much more severe and then required chemotherapy.
Charmaine originally thought that her cat liked her let side because that is where her heart is. But after the lumpectomy, her cat lost all interest in her breast.
However, Mouser then took up an obsession with the family Golden Retriever, whose last check up was stellar. Mouser, much to the dislike of the dog, continued to curl up and pump into the dog's stomach area. Four months later, the Golden Retriever was diagnosed with stomach cancer.
Can we prove it? Maybe not. But, what do you think?
The Dogfather's Grooming Tip with Joey Villani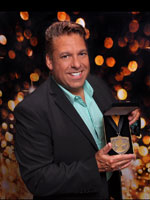 Stinky Faced Dogs!
Dogs that have pushed in faces, like the Pug, Bulldog and Pekingese, have many folds in their face. These folds sometime allow fungus to grow in them that starts stinking. But instead of just wiping it out, you need to use a good solution.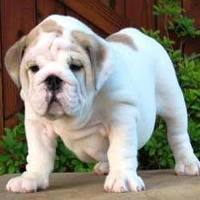 Try using witch-hazel instead of alcohol, because the alcohol will over-dry their skin. Witch hazel is not as strong. Put the witch-hazel on a cotton swab or cotton ball and wipe their folds. Next, you will want to put something on the skin to keep it dry. You can use baking soda or cornstarch. But what works the best is a medicated powder, like Gold Bond. They even have a baby Gold Bond powder that works the best. If their folds are red and irritated, this powder will help soothe and heal it.
If you do this once a day, not only will your dog's face feel better, it will smell good!
Animal Radio® News with Stacey Cohen
Connection Between Pet Ownership and Healthy Heart
Pet owners with chronic diseases appear to have healthier tickers than people living without an animal companion, a new study shows. Monitoring the hearts of nearly 200 Japanese people, scientists found those who had a pet, had higher heart rate variability than those who didn't. That means their hearts respond better to the body's changing requirements, such as beating faster during stressful situations. The study is a step forward from what is already known about the connection between pet ownership and a person's heart health, although it's not clear how to explain the link. "My guess is that pets are a form of social support, hence stress reduction and they can satisfy some but not all social companionship needs," states Judith Siegel, a professor at the UCLA School of Public Health.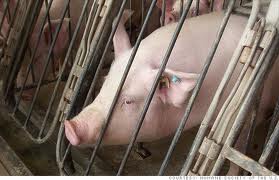 McDonald's Announces Bigger McPig Pens
McDonald's said it will phase out pig farmers who use sow gestation stalls, which the Humane Society of the U.S. likens to "iron maidens." However, the pork industry doesn't see it that way. McDonald's said it will get its pork suppliers to phase out the use of immobilizing cages for pregnant pigs, a move that was applauded by the Humane Society of the United States, but not the pork industry. Animal activists oppose the use of gestation stalls, which are cages that keep individual sows in close confines while they're pregnant. "Confining pigs in gestation crates is arguably the cruelest practice in factory farming," said Josh Balk, spokesman for the Humane Society of the U.S. "These are iron maidens that are barely larger than the pigs' own bodies." Balk said that at the farms that use gestation stalls, sows spend most of their lives in the confining cages, where they have no room to move. He said that a better alternative is the use of large pen areas that "Allow pigs to be more like pigs." Balk added that the European Union and eight U.S. states have already banned the use of gestation stalls. The pork industry disagrees, by arguing that pens have some real problems. They state if you put ten pregnant sows in a pen, they get mean and the sows often bite each other, resulting in painful injuries. Then when a farmer enters a pen to care for an injured sow, they'll attack the farmer, too. Pork is a critical ingredient in many of McDonald's (MCD, Fortune 500) menu items, including the McRib, the Angus Chipotle BBQ Bacon and the Angus Bacon & Cheese sandwiches.

Who Made Out Like Bandits During The Great Recession?
Fido and Fluffy, that's who. In 2011, Americans spent a record $50.8 billion on pets, according to the American Pet Products Association. Let's face it, we love to spoil them. "People think of their pets as children," says Barry Seltzer, a Toronto-based estate planner and co-author of "Fat Cats & Lucky Dogs: How to Leave Some of Your Estate to Your Pet." About the only thing American pets lack today is a secure future should they outlive us. While we may consider our pets family members, our legal system considers them property. And because estate law prohibits us from leaving property (money, real estate, etc.) to property, we must instead provide for our pets through people who possess tools such as bank accounts, opposable thumbs and discretion when it comes to treats. "The Humane Society said recently that 3 to 4 million cats and dogs are euthanized every year because their owners fail to provide for them," says Seltzer. "If you want an animal taken care of, you have to make a plan, because very often an animal will not be taken care of." Fortunately, you don't need a fortune or a formal trust to provide for your pets. You simply need to identify a caregiver, arrange funding to help your pet live a happy, healthy life and plan for their comfort and safety in the days after your passing. Here are the steps: Identify a Caregiver. Who will take care of them? Arrange Funding. How do you leave money to your pet? The easy, free way is simply to include the caregiver in your will. For example, you can state, "If my cat Fluffy is alive at my death, I leave $3,000 for her care to Mary Johnson." If Fluffy predeceases you, the money stays in the estate. Ease Their Transition. A key component often overlooked in the after-planning for a pet is to create a dossier. It's the one vital missing piece caregivers will need in the event of an emergency. "Put together a dossier for each of your pets' information, listing what they eat, drink, habits, idiosyncrasies, best friends, dog sitters, etc. Coming up with a plan for the ease of your pet is the final act of kindness.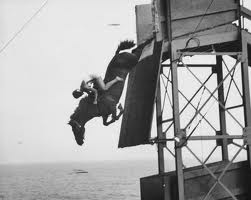 Diving Horse Out To Pasture
The Diving Horse has finally been put out to pasture for good. The owner of Atlantic City's Steel Pier says he's dropping a plan to bring back the legendary attraction, which featured a horse and a rider plunging into a 12-foot-deep water tank from a platform 40 feet in the air, after animal-welfare activists lodged fierce criticism. The act ran on the pier from the 1920s to the 1970s. Anthony Catanoso, whose family owns the historic pier, said that he's no longer interested in reviving something that helped make the pier world famous in the last century. "We just felt that since Atlantic City is moving forward, we should move forward with it," he said. "We should create new memories for visitors instead of recreating old ones." Catanoso revived the act once before, in 1993, but shut it down after two months following similar protests from animal-welfare activists. He had envisioned the Diving Horse as the centerpiece of a refurbished Steel Pier, part of an overall makeover of the gambling resort being planned by local and state officials. He downplayed the significance of public opposition in the latest decision to pull the plug on the Diving Horse but acknowledged that the protests did take their toll.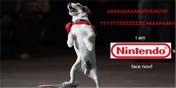 Uggie New Face of Nintendo
Uggie, the trick-performing Jack Russell from silent film hit "The Artist," is cashing in on his stardom by becoming the furry new face of Nintendo, the company said. The canine star will promote Nintendogs+cats, a new game for the hand-held Nintendo 3DS that allows users to feed, train and care for customizable pets. "Uggie didn't have to sit up and beg for his role as Nintendo's spokesdog," said Scott Moffitt, executive vice president of Nintendo of America. "It's truly our pleasure to work with a star of Uggie's magnitude." The 10-year-old Uggie announced his retirement from show business after a long and distinguished career in movies and commercials, one that culminated in with "The Artist," which has received 10 Oscar nominations.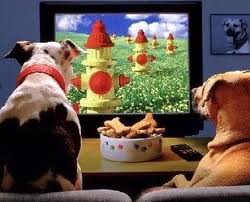 Will DOGTV Turn Your Pooch Into a Couch Pet-ato?
Television is going to the dogs in San Diego with DOGTV, a new 24-hour channel for pooches that is meant to keep your dog company while you are gone. According to the people behind the channel, the combination of devouring programming and pet treats will be "A confident, happy dog who's less likely to develop stress, separation anxiety or other related problems." DOGTV, which launched on Cox and Time Warner digital cable systems in San Diego, is intended for dogs that are left at home during the day. "If you are leaving your dog everyday and you feel bad about it and you'd like to do something that would improve the life of your dog … then this is a great, great opportunity," Gilad Neumann, CEO of DOGTV, told ABC News. "Dogs that are left home alone for a few hours every day tend to be very lonely, they develop behavioral issues, they are bored, they are stressed and leaving the TV on with proper content gives them comfort. It relaxes them, it stimulates them at times … basically it's a little like a companion when they are left home alone." Sample programming includes a video of dogs playing with balls to give your pet stimulation; a dog sleeping to help soothe them and one has a dizzying dogs-eye view out the car window. Neumann concedes that they don't expect dogs to sit and watch TV for hours on end. "We are not intending to create couch potatoes out of our dogs. They're not intended to just sit there for eight hours and watch TV as humans do. But we do create a relaxing and soothing environment for them," Neumann said. "Music plays a very important role. … Dogs are just going about doing what they do every day. They sleep at times, they are walking around at times and in the background they have something that gives them some stimulation and really gives them some companionship."

NEWS UPDATE Brought To You By PetzLife.com. Use the code "RADIO" to receive 20% off!

Listen to the entire Podcast of this show (#639)