Animal Radio® Show #535 March 6, 2010

indicates XM Satellite Radio and Podcast versions only.
Montel Williams – Is Your Dog The Next Celebrity?

Enter a national casting call to find that 'perfect pooch' to star in the next DogPedic™ memory foam pet bed commercial with Montel Williams and his dog, Mr. Max.
The DogPedic™ memory foam pet bed is announcing the "Pawsitively Fabulous Photo Contest," a national search to find that 'perfect pooch' to star in its next commercial. Dogs of all kinds, sizes and ages are encouraged to show that they have what it takes.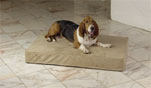 The DogPedic™ orthopedic sleep system is specially made with a combination of memory foam and support foam. It helps pets suffering from arthritis, hip dysplasia, or morning muscle stiffness. The memory foam supports your animal's weight evenly and conforms to their shape to relieve pressure on joints. The DogPedic™ comes with a zippered cover made of machine washable suede for easy cleaning; the waterproof liner keeps stains and odors from penetrating into the mattress. The non-slip, grip bottom makes the bed safe for any type of floor whether carpet, tile or hardwood. It comfortably supports dogs up to 150 pounds, comes in medium, large or extra large.
The DogPedic™ is the latest introduction, and first pet product, to the Living Well With Montel™ series. Montel swears by the memory-foam mattress, saying it's his dog's, Mr. Max, favorite place to lay.
Mr. Max is a big part of Montel's life. Montel mentions that Mr. Max is not the kind of dog that will jump upon the couch or lay on the bed. He would rather find a cool spot and lay on the floor. When he brought home the DogPedic™ mattress and placed a little blanket on it, Mr. Max was immediately drawn to it and has been on it ever since! Montel feels he does this because it has to make his joints feel better!
Montel Williams doesn't hold back when it comes to what's on his mind, and he speaks-out against airline policy when it comes to letting Mr. Max on-board. "Mr. Max travels with us wherever we go," Montel tells Animal Radio® listeners. "As a matter of fact, I'm angry, I'm going to start petitioning airlines to give animals frequent flyer miles."
"What annoys me is, and I'm not complaining cause I have children myself, but you'll have a screaming hollering child – no one says a thing. They don't even say a thing when that mother takes that child and changes his diaper on somebody's eating table," raves Montel, "but if Mr. Max makes one little peep, some butthead in first class gets an attitude and makes noise….I say get a grip!"
Montel will be one of the judges in the DogPedic™ Pawsitively Fabulous Photo Contest with his dog, Mr. Max, also competing in the contest. But before you say anything about fairness, the judges will pick the finalists, but the public will pick the winner!
Pet owners can enter the contest by submitting a photo of their "best friend" by visiting DogPedicContest.com. Submissions will be accepted through December 31st, 2010 with the top ten finalists being announced January 16th, 2011. Finalists will be posted on the website for public voting through February 5th, 2011. The lucky dog will be announced February 14, 2011 and will receive a custom made DogPedic™ bed along with putting their paw print on a $10,000 TV commercial contract.
Don't Walk Your Dog Without It!
Fido Friendly Travel Talk With Susan Sims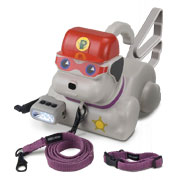 Susan Sims speaks with Mary Sansone of Pawsby PooPatroller.
Like everyone else, Mary, was always in a hurry especially when it came to walking her dog. She was always running out the door, making sure she had everything she needed such as a poop bag and a flashlight. She then had to think about where she was she going to store her keys on the walk.
But thanks to the Pawsby PooPatroller, she now only has to grab one thing (well, besides grabbing her dog!) The Pawsby PooPatroller is "The Dog Walkers' Clean and Green Waste Collection Solution," a patented, recycled, compact handheld dog-walking unit which contains:
concealed pooper scooper
biodegradable bags
hemp leash and collar
removable water bowl
storage area
led crank flashlight
cord and 4 adapters to crank up a dead cell phone
Pawsby also provides for discreet transport of waste out of public view to a responsible disposal site. No more carrying that poop bag around the neighborhood and worrying about where you will keep your keys!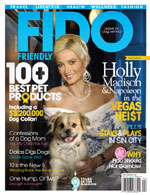 Fido Friendly Magazine:
The Travel Magazine For You & Your Dog, a complete guide to Fido-friendly accommodations across the United States and Canada. "Fido Friendly is the only magazine dedicated to the travel lifestyle of man's best friend, and the one magazine your dog will thank you for." And don't forget to join the Fido Friendly Travel Club.
Animal Radio® News with Bobbie Hill

Wolf-Dog Hybrids Outlawed in British Columbia
The British Columbia Society for the Prevention of Cruelty to Animals warned people against owning "wolf -dog hybrids" as pets just a few months ago. Now a court ruling against the owners of a wolf dog is adding more support to the animal welfare group's position. The judge's decision said that wolf dogs "are not as a class harmless by nature" and are essentially wild animals. One wolf-dog hybrid breeder disagrees - Keyhan Modaressi said that the animals are no more dangerous than dogs.
Pets in Planes May Pose Health Risk
The Canadian Medical Association Journal contained a recent editorial that claimed pets in passenger compartments of planes could post a health risk. The doctors behind the opinion piece called for banning pets from plane cabins due to the risk of allergic reactions or even asthma attacks. The editorial appeared in response to Air Canada's decision to allow small pets to travel in the passenger cabin.
Even Dogs Have Fun At Mardi Gras!
The New Orleans's Carnival pet parade included Charlie the Labrador mix. Charlie and his owner Stephan Soleas were part of the Krewe of Barkus pet parade after the two were reunited thanks to a couple of animal lovers. Soleas had headed to New Orleans just before Mardi Gras and hitchhiked from Taos, New Mexico. His dog Charlie was found by a couple on vacation in Taos, with no collar. The nearest vet didn't have a microchip scanner. The couple rented a car and returned to New Orleans with Charlie, 10 days later when Teresa Gemon at the Magazine Street Animal Clinic scanned Charlie's neck they found the chip. Charlie and Soleas were reunited just in time for Mardi Gras.
City Bans the Sale of Cats and Dogs in Pet Stores
Seven years ago West Hollywood California became the first city in the U.S. to outlaw declawing cats. Now comes word that their city council has passed an ordinance banning the sale of cats or dogs in pet stores. While supporters say it will help eliminate puppy mills others say it is just more red tape preventing a litter of puppies from getting homes. The new law contributes to the fight against animal cruelty according to Councilman Jeffrey Prang who added, "I urge those seeking pet companionship to consider adoption from municipal shelters and other nonprofit rescue agencies." The ordinance goes into effect March 19th.

Jesse James & Sandra Bullock's Dog Returned
The big burly testosterone riddled dudes who work at West Coast Choppers were reduced to tears when owner Jesse James had his lost dog Cinnabun returned safely. The missing pooch disappeared for three weeks and after offering a 5-thousand dollar reward and hiring pet detectives, a woman brought back the wayward pup to James' Long Beach chopper shop. Cinnabun was a bit dirty and 15 pounds lighter. In his blog statement, James said he was planning on getting his dog micro-chipped and affixed with a GPS tracking device to avoid a repeat.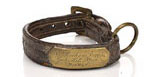 Charles Dickens' Dog Collar Fetches Thousands of Dollars
It was no secret that author Charles Dickens was fond of dogs. Bonhams auction house in New York recently auctioned off an engraved dog collar once owned by Dickens for nearly $12,000. The leather and brass collar, engraved with the name C.Dickens, Esq. showing an address of Gail's Hill Place, sold for $11,590, far above it's estimated $4,000 price. The name of the buyer was not disclosed.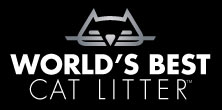 NEWS UPDATE Brought To You By World's Best Cat Litter™
Listen to the entire Podcast of this show (#535)