March 10th 2007
Dom DeLuise


Dom's first paying acting job was the role of "Bernie the Dog" in "Bernie's Christmas Wish." Since then, his voice-roles continue both in children's animation and on the big screen. Dom is also a best-selling author of both cookbooks and children's books. He currently hosts his own radio-cooking segment on "On The House," which airs every Saturday from 9:00am to 1:00pm Eastern Time.

Dom is a big bird lover and is owned by several birds. He currently takes his bird Charlie to local schools to teach children compassion about animals.
http://www.MagRack.com/birds
http://www.DomDeluise.com


Davy Jones, The Monkees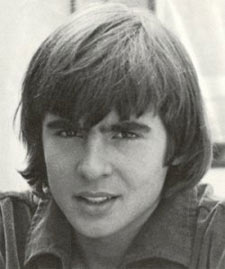 Maintaining his allure as a sexy icon through generations of fans, Davy Jones first invaded teen hearts as the international idol of millions in the 1960s Emmy Award winning television classic The Monkees. Since the show hit the small screen, Davy has triumphed as both a serious actor and a comedian on the theatrical stage; as a rock musician, composer and artist; and, true to his first love, as an extremely able horseman. Davy currently lives in Florida with his horses and you can still catch him on tour.
http://www.MagRack.com/birds
http://www.DavyJones.net


David Frei: From Show Dogs to Therapy Dogs
David Frei, NBC Dog Show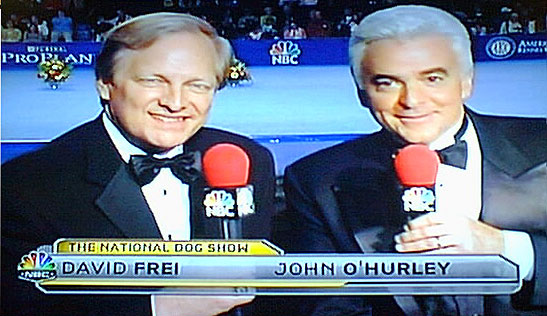 David Frei is one busy guy. Not only did he recently co-host The NBC National Dog Show on Thanksgiving day, but he will be co-hosting the Westminster Kennel Club Dog Show in February. He also co-authored a book "The Angel By My Side," and is the founder of Westminster's Angel On A Leash therapy dog program.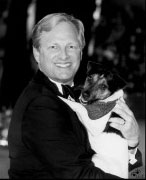 More and more scientific evidence is emerging about the benefit of therapy dogs to change the lives of people in need. Not only has the use of therapy dogs been shown to reduce stress for patients and their families, but they have become an integral part of the process of helping those with occupational/physical therapy needs as well, promoting specific goal-oriented improvements in physical, emotional and cognitive skills of individual patients. Additionally, a new study, known as the Kerr Study, found that the therapeutic progress for pre-school children with psychiatric disorders and special education needs can be significantly enhanced by the participation of therapy dog teams in the treatment process.
David currently is the guardian of two Brittanys, Teigh and Belle, who are therapy dogs that visit people in New York Hospitals every week.
http://www.WestminsterKennelClub.org
http://www.AngelByMySide.com
http://www.DavidFrei.com


Car Crash Puts Man on a Mission about Pet Safety
Dr. Jim Humphries, Veterinary News Network


On a frigid February evening, Thomas Rodriguez climbed behind the wheel of his Oldsmobile with his 7-year old miniature poodle, Holly, perched in his lap. The pair was headed to visit a friend in a nursing home. They did not count on hitting a patch of ice. "We were in a head-on collision," remembers Rodriguez, 75, a retired airline employee. "I was okay, but Holly was sitting on my left leg when it happened, and the airbag came right out and hit her. I could hear her whimpering, and I thought Oh my God, I've broken her neck!" Rodriguez asked the police officer at the scene to call an ambulance. He said, "Are you hurt?" "No, not for me, for my dog, please call an ambulance, I'll pay for it!" But he couldn't call an ambulance for a dog. So, a passerby rushed Rodriguez and Holly to the Animal Emergency Center, where the severely injured poodle was treated for the next several days.
Now fast-forward four years, Holly is completely blind since the accident, says Rodriguez, who has made it his mission to educate the public about the dangers of dogs riding in cars with airbags. People strap their children in the back and they protect them, but we don't think about our pets. Veterinarians often see dogs who have been driving down the road with their heads sticking out the window and they get a bug in their eye or other foreign debris.
If Rodriguez had his way, all dogs would ride in the backseat secured with safety restraints. Holly now travels strapped inside a carrier in the backseat, and Rodriguez says it doesn't bother her at all.
http://www.VetNewsNet.com


Types of Cars that Make Traveling with Pets Easier
Joe Wiesenfelder, Sr. Editor, Cars.com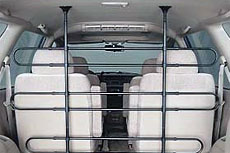 Whether it's a once a year trip to the veterinarian or your pet travels with you everywhere, pet owners are challenged with the task of keeping themselves and their animal companion safe and comfortable in the car. With that in mind, Cars.com has launched a guide for pet owners to help them make educated decisions about the types of products and car features that are available for consumers, for the upcoming holidays.
The new pet guide includes information on the types of products that are available to help secure pets safely in the car and offers tips on traveling with pets. The guide also provides some insight into what some professionals in the pet industry drive themselves and what car manufacturers offer aftermarket products that cater to pet owners.
Other items and features from manufacturers that can make traveling with pets easier include:
Fold-up backseat cushions: allows a larger area on the floor for pets to lie down
Honda Ridgeline, Dodge Dakota
Fold-flat second-row seats: opens up cargo area for more pet space
Found on most wagons/SUVs/minivans
Fold-flat front passenger seat: opens up cargo area for even more pet space
Toyota Tacoma, Chrysler PT Cruiser, Dodge Caliber, Toyota Sienna, Chevrolet Equinox, Ford Edge, Nissan Xterra, Pontiac Torrent
Jeep Compass, Dodge Caliber, Toyota FJ Cruiser, Chevrolet HHR, Toyota Yaris hatchback, Chevrolet TrailBlazer, Honda Element, Jeep Grand Cherokee, Honda CR-V
Washable/stain-resistant upholstery: easy cleanup
Dodge Caliber, Toyota FJ Cruiser, Jeep Compass, Jeep Wrangler (,07), Honda Element, Chrysler Aspen, Chrysler Pacifica, Chrysler PT Cruiser, Chrysler Sebring (,07), Dodge Nitro, Dodge Dakota, Dodge Durango, Dodge Ram 1500 Mega Cab, Jeep Patriot
The new pet guide can be accessed through the Cars.com.
http://www.Cars.com

Snakes And Lizards Creep Into Our Hearts and Home
Dr. Jim Humphries, Veterinary News Network


Many people have fond memories of growing up with a pet such as a cat or a dog, but increasingly more children are growing up with Hissey the Snake and Iggy the Iguana. According to the American Pet Products Manufactures Association, more than 11 million reptiles and 18 million small mammals have found their homes in American households across the country. These numbers, when added to the 17 million pet birds out there, have topped 15% of all American pet-owning households. Although many people shudder at the thought of a scaly creature in their home, reptile owners say that it is that exact uniqueness and individuality that has attracted them to their pets. Low maintenance, low food bills and the ability to house these pets in smaller apartments has city dwellers becoming more interested in these distinctive animals.
http://www.VetNewsNet.com

|"Poop" Pays for their Keep
Britt Savage


Thailand pays over $250,000 a year to rent the panda couple, Chuang Chuang and Lin Hui for their zoo. And now, with the help of the pandas themselves, those monies have been offset.
After disposing of over 55 pounds of feces daily produced by the pair, someone came up with the idea of turning the poop into products. The process involves cleaning the feces, boiling it and then having it bleached and left to dry in the sun. Some of the products that have been manufactured so far from the "poop" are notebooks, fans, bookmarks and key chains.
While the products are hot-selling items at the zoo, there hasn't been much success in selling the items outside.


Listen to the 1st Hour ABRIDGED VERSION Podcast of this show (#380).
Purchase a CD Copy of this Show

View Animal Radio Network® Broadcast Schedule in a new window.


Listen to Animal Radio® - Go to the launch page


Return to Animal Radio Network® Home Page


Read March Newsletter
Copyright 2007 All Rights Reserved Animal Radio Network LLC