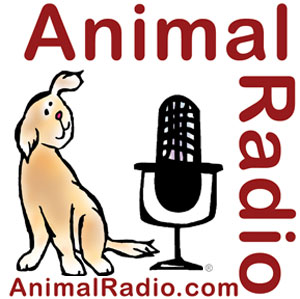 Animal Radio® Show #588 March 12, 2011

Dodge Journey Pet Destinations
What Is Your Favorite Place To Take Your Pet?
People who have pets love to travel with them. At Dodge, they have made it easier with their pet friendly vehicle, the Dodge Journey, which contains concealed storage bins, Chill Zone glove box cooler and second-row dual in-floor storage bins with removable and washable liners (very handy for muddy paws!) Call us with your favorite place to take your furry-friend: 1-866-405-8405.

This week's Dodge Journey Pet Destination:
Kate currently lives in Long Island, New York but her 2 cats love it in South Orlando, Florida. Most houses in Florida have green rooms, sometime with a pool, and it was the "great outdoors" for her cats. The rooms usually have many plants, and as you can imagine, many bugs. But the favorite bug of her cats was the lizards! They would spend many hours playing and watching these lizards.
To view Past Dodge Journey Pet Destinations, click here.
The Dogfather's Grooming Tip with Joey Villani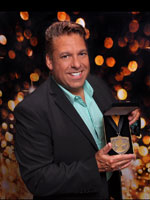 Stinky Face
Does your dog have s stinky face? This happens mainly in dogs with pushed in faces, such as the Boston Terrier, Pugs, etc. Because these dogs have many folds in their faces where it can get wet, the bacteria can build up. As a result, it can get stinky. There are products that professional groomers use that will neutralize the odor very quickly. But if you are at home and your dog has a stinky face and you don't want them to sleep next to you or kiss you, there are some things you can do.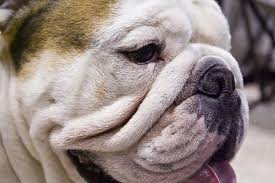 First, mix a 1/4-cup of water and 2 tablespoons of white vinegar. Put this mixture on a cotton swab and rub it all over your dog's face. Be sure to get it in the folds but not in the eyes. This will not only instantly remove the smell, but it will also dry the area and break down the bacteria, which can cause itching and irritation. You can apply this to your pet 1 to 2 times per week.
You can also wipe your pet's eyes daily with a plain cotton ball so that it won't build up as quickly.

DOGFATHER'S GROOMING TIP Brought To You By SeniorPetProducts.com. Use the code "radiospp" to receive 25% off!
Animal Radio® News with Stacey Cohen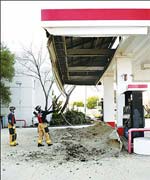 Crap Storm
The roof of a Quick Mart gas station in Vacaville, California, came crashing down under the weight of 20 years of pigeon poo. When firefighters showed up, they said it was nearly a foot thick in places. Chris Doss, who narrowly missed the crap storm, said it was "disgusting." Doss heard an explosion just seconds after she got in her car and said she "didn't realize it was pure pigeon poop at the time," but there were "a lot of feathers." An outdated roof design had allowed the pigeons to have the run of the roost for decades, but that's about to change. The owner who purchased the property in a foreclosure last year plans to take the entire structure down and invest in a badly needed pigeon protection plan.
Human Meds Sicken Pets
Human medications, including dropped pills, sickened more pets in the United States last year than any other toxin. It's the third year in a row that human medications top the American Society for the Prevention of Cruelty to Animals' list of top 10 toxins. Over-the-counter medicines with ibuprofen and acetaminophen, antidepressants and attention deficit hyperactivity disorder medicine topped the list. Pet owners won't always know what their animals have gotten into — they just know they are showing symptoms like lethargy, vomiting, depression, seizures or refusing food. A dog who has swallowed pills to treat ADHD will get agitated. What happens when a pet gets hold of birth control, Viagra and Rogaine pills? Luckily birth control pills today have very small amounts of estrogen in them. We use Viagra for dogs with pulmonary hypertension and it was originally marketed to regulate blood pressure. Rogaine can be very dangerous, especially in cats, and can cause heart failure. Obviously keep your meds out of your pets reach!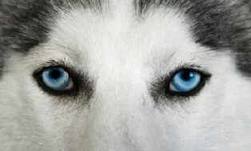 Stressed? Gaze Into You Pet's Eyes
Scientists have discovered a super-simple way to banish stress, anxiety and the blues – and it works faster than meditating: Simply gaze into the eyes of a dog, cat or other friendly animal. When dog owners maintained eye contact with their pooches for about 2 1⁄2 minutes in a recent study, the owners felt more relaxed and content.

Dogs Are Smarter Than You Think
The smartest, best-trained breeds are similar to a 2-year-old child in their ability to understand human speech. According to researchers, these dogs understand up to 250 words, while the average dog can understand 150 words. The smartest dogs are the Border Collie, Poodle, German Shepherd, Golden Retriever and Doberman Pinscher.
Men Use Their Dogs To Meet Women
42% of men say they have, or would, take their dog out for the sole purpose of meeting women. Just 17% of women said they would do the same to meet men.

Over Half Of The American Pets In The Country Are Fat
New research reveals that most families are feeding their animals too much. The Wall Street Journal said, "For years, the topic of 'fat pets' was considered taboo in the veterinary community." Taboo! (Apparently because vets didn't want to tell fat pet-owners about their fat pets.) But now, we need to face facts, because this is our fault. The main culprit: owners who routinely overfeed pets and don't exercise them enough. Research also suggests that pets fed less over their lifetime can live significantly longer. Luckily, there are things you can do to help your pet lose weight. At the Morris Animal Inn Pet Resort in Morristown, New Jersey, 32 dogs participated in "Fido's Fit & Spaw Retreat" clinic this January, complete with swimming and dog yoga. And in April, Camp Bow Wow, a 125-location doggy day and night camp franchise will launch a "Furry Fitness Challenge" contest for owners and pets to lose weight together.

More Animals Than People
65% of households in the United States include a pet, and over half of dogs and cats sleep in their owners' beds. In fact, including pet fish, more animals than people reside in American homes.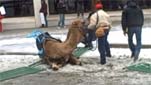 Camels And Comedy Don't Mix
A gag that was to be shot with a camel in Wisconsin was scrapped after the animal's leg became entangled in a metal barricade, causing the animal to fall down. The Daily Show issued a statement about the matter: "Earlier, The Daily Show with Jon Stewart was in Madison, WI shooting a segment about the Wisconsin labor protests. For an element of the piece, we made arrangements through a local animal wrangler to film a camel. Prior to any filming, the camel, while in the care of its handlers, got its leg caught in a barricade and fell. The camel was not injured, but after the incident, The Daily Show immediately decided not to pursue the idea any further and did not film any material with the camel. The camel remains in good health but is declining media requests at this time."

Listen to the entire Podcast of this show (#588)

indicates XM Satellite Radio and Podcast versions only.