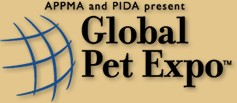 March 25th, Live from the Global Pet Expo - Animal Radio's NEW PET PRODUCT Special.
Every year, the 39 BILLION dollar Pet Product industry meet for a trade show to show off products available to retailers. Animal Radio® is your VIP Pass to this exclusive event as we present our annual NEW PET PRODUCTS SPECIAL for 2006 - Live from the San Diego Convention Center. 700 Exhibitors all want a piece of your dollar. We'll show you the top new items for your and your pets.
Jump Start Training Pads
Angela Torrey, Simple Solution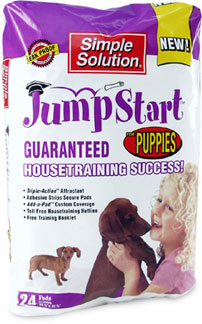 Puppies are adorable, cute and lovable, but they can also be a challenge. Years from now you'll look back and try to remember life without your new puppy, but today you're facing one of the biggest challenges of puppy parenting - the dreaded housetraining challenge! JumpStart™ Housetraining Pads make the challenge a lot easier so parents can spend more time having fun!
Your puppy will quickly learn to use JumpStart™ Puppy Pads because they are treated with a unique Triple-Action™ Attractant that encourages instinctive marking behavior.
Your puppy is less likely to chew, play or drag JumpStart™ Puppy Pads because they are made with two Adhesive Strips to hold the pad in place. JumpStart™ Puppy Pads are made with Add-a-Pad™ Adhesive Strips that allow you to attach two or more pads together and build a customized elimination area for your pet.
Your purchase of JumpStart™ Puppy Pads also includes a free Puppy Housetraining Booklet as well as access to a toll-free puppy housetraining hotline.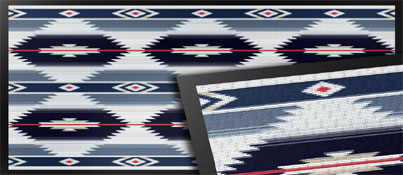 Designer Pet Mats
Dave Baker, Pet Soup
Do you have a problem with kitty litter all over the house? How about dog food all over your kitchen floor? And are you tired of mats that don't match your décor? Well Pet Soup can help you eliminate those problems and more. They provide durable, premium quality mats for home, travel and outdoor use. There is a size for every application, whether it is a kennel, cage, vehicle, or pet feeding area. There are even sizes that are perfect as doormats. And, if you pooch manages to chew on it, it is made of a non-toxic, hypoallergenic material.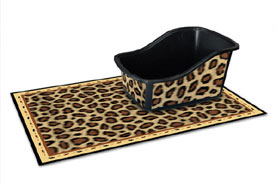 Their extensive collection of images, including outdoor themed mats such as the Jordan Outdoor camouflage patterns, and images from world renowned artists such as Susan Winget, Paul Jamieson, Warren Kimble, and Jo Moulton. There are also many exclusive designer patterns that complement any home décor.
The finely detailed images are permanently dyed into the top material, and won't fade, crack, peel or wash off. Pet Soup mats are washable, as well, for easy cleanup! Simply the best mats out there!
Self-Washing Cat Box
Rick Mellinger, PetNovations

In the last 10 years there been several laborsaving, automated litter boxes introduced into the market. CatGenie is the latest. But the CatGenie is different from the other automated litter boxes. For lack of a better term, it is like a toilet for cats. The CatGenie needs a water inlet and drainage ­ and then you're set. No litter to scoop, touch or change, CatGenie uses permanent, WASHABLE granules that feel like clean litter. Just push a button. CatGenie automatically flushes all cat waste out of the home and washes itself clean.
CatGenie is the cat sanitation we wish we always had. See how it work at cat genie dot com.
Aqua Garden
Sean Rowe, Veterinary Ventures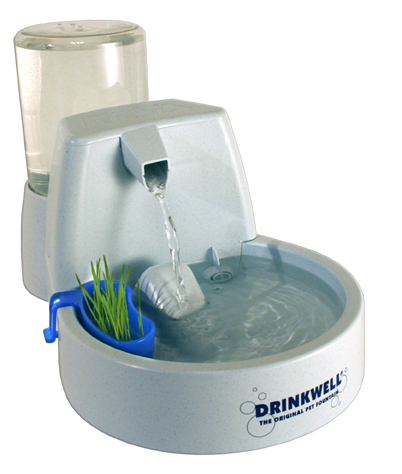 If you're like most of us, you already have the Drinkwell Pet Fountain. Well, can you believe they just made it better? It now comes with an Aqua Garden for cats.
The Aqua Garden is an innovation in cat grass! This hydroponic cat grass garden is a natural treat of herbs & grasses that your cat loves. The Aqua Garden uses no soil or additives, just the continuously circulating water of the Drinkwell Pet Fountain to grow a mixture of grasses in a matter of days. Cat grass has long been used to help manage hairballs, aid in digestion and can even save your houseplants!
The Aqua Garden attaches to your Original Drinkwell Pet Fountain. Replaceable seed pods are available for continued use.
Quick Control Collar + Built-In Leash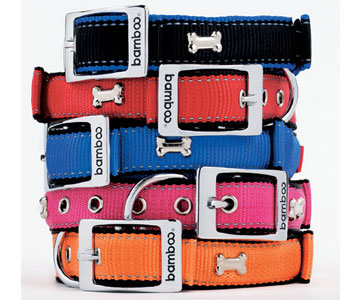 Bamboo Pet
Control when you need it. Whether there is a stranger at your door or an unfamiliar dog approaches at the park, every dog owner needs "quick control" in a variety of situations. Just a simple tug on the padded handle creates an instant leash for immediate control and efficient training sessions. Release your grip and the leash retracts into the collar.
The patented, Quick Control™ collar combines safety, comfort and convenience:

Soft, double strength nylon provides comfort for your dog
Premium padded handle provides comfort for you
Reflective stitching aids visibility at night
Integrated identification card helps protect your pet if lost
Five, two-tone fashion colors (black, red, blue, pink & orange) Sizes available: Medium (14"-18"); Large (18"-22"); Extra Large (22"-26")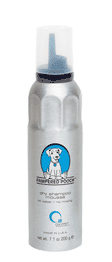 OXYPET International ­ Dry Shampoo Mousse for Dogs & Cats
http://www.OxypetProducts.com
EDOGZ ­ Stuff N Sniff Plush Toy
http://www.EDOGZ.com
Green Pharmaceuticals ­ Snore Stop
http://www.SnoreStop.com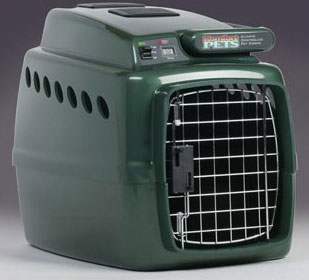 I.C. Spots ­ Sundae Treats for Dogs
http://www.ICSpots.com
Komfort Pets ­ Climate Controlled Pet Carrier
http://www.KomfortPets.com
ProBall, Inc. ­ Go-Frr Ball
http://www.ProBallInc.com
Furminator ­ De-Shedding Tool
http://www.Furminator.com
Aquatica Gallery ­ Living Picture Aquarium
http://www.AquaticaGallery.com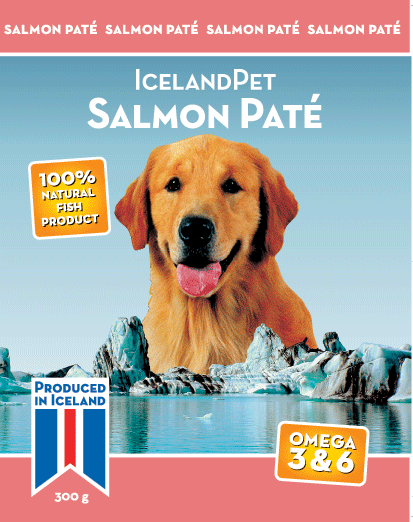 Iceland Pure ­ Natural Products made with Fresh Icelandic Fish
http://www.IcelandPure.com
Pet Ventures ­ Pet N Shape Healthy Treats
http://www.PetNShape.com
Lucky Litter, LLC ­ Scoop Free Automatic Self-Cleaning Litter Box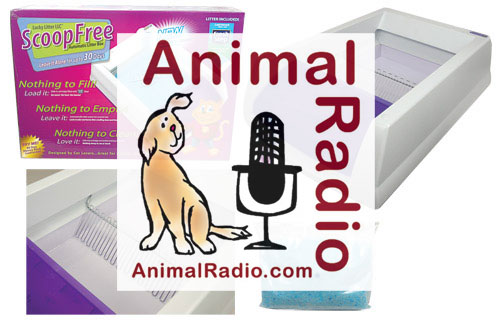 http://www.ScoopFree.com
Jungle Laboratories ­ Lifeguard ­ All-in-One Treatment for Aquariums
http://www.JungleLabs.com

Aspen Pet ­ Pup-RRR-Mints and Muttz-RRR-Ella Sticks for Dogs
http://www.AspenPet.com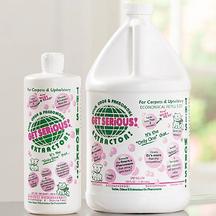 Get Serious ­ Stain, Odor & Pheromone Extractor
http://www.GetSeriousProducts.com
GPC Pet Products ­ World's Best Cat Litter, Good Boy & Good Girl Treats
http://www.GPCPet.com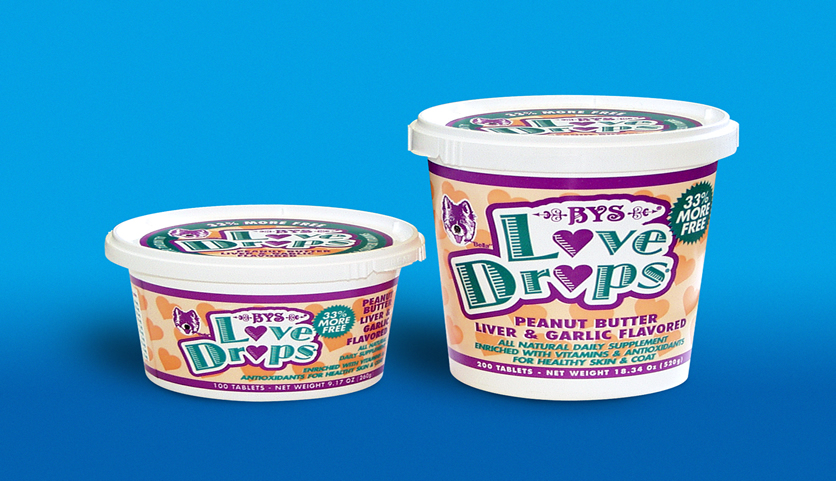 Brewers Yeast Specialties ­ Love Drops
http://www.BYSLoveDrops.com

Canine Caviar - Holistic Pet Food for Dogs & Cats
http://www.CanineCaviar.com
Tops Pet Products ­ Sweetheart Charm
Local Independent Retailers
Hunter Pet Gear ­ Licensed Sports Sets for Dogs: Collar, Leash & ID Tag
http://www.HunterMFG.com
What do you get if a horse is raised by a goat?
Britt Savage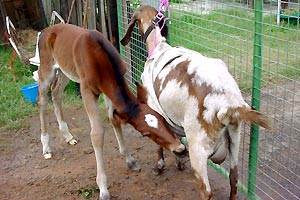 Jeff Love, the owner of an orphaned foal, was more than happy to find out. A few weeks ago, Jeff Love made a public plea for help on ABC Local Radio when he was desperate to find a foster mother for his hungry filly. The plea was heard by a number of well-meaning people who introduced Mr. Love to Grafton based Anne Mianowany - a woman who has become something of an expert when it comes to finding foster care for orphaned animals. Ms Mianowany said. 'Billy' the filly and the foster goat had a rocky start but things are now going well for the unlikely pair.
Physical Therapy for Pets
Dr. Jim Humphries, Veterinary News Network
http://www.VetNewsNet.com


Physical therapy is common in human medicine, and veterinary practitioners of animal therapy say the benefits for their patients are remarkable. Dramatic advances in veterinary diagnostics and surgery demand rehabilitation therapy to help contribute to the post-operative success. Also, there's more participation in competitive sports where animals can be injured and need a high level of care and rehabilitation.

Listen to this show:

View Animal Radio Network® Broadcast Schedule in a new window.


Listen to Animal Radio® - Go to the launch page


Return to Animal Radio Network® Home Page
Copyright 2006 Animal Radio Network®