March 26th 2005
Traveling with your pet.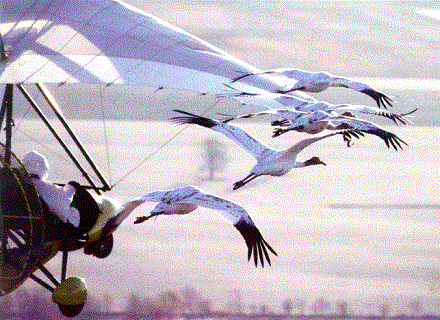 Joe Duff ­ Operation Migration
When the Whooping Crane nearly became extinct, Joe Duff jumped in. Well, it was more like he "flew" in. Joe started using his ultralight to teach newly hatched cranes to migrate south.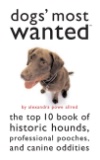 Alexandra Powe Allred
Dogs' Most Wanted
Everything you ever wanted to know or didn't know and should know if you love dogs! Did you know that a dog once reigned as king? Or that Rin Tin Tin had his own limousine?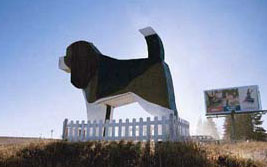 Dennis Sullivan
World's Largest Beagle
Some of the best views in Cottonwood can be seen through the eyes of a dog. Well, technically, through the temples of a giant, dog-shaped bed-and-breakfast. The 35-foot dog sleeps four with no phone or TV. The nightly rate is $88 including breakfast, double occupancy. And of course, dogs are welcome!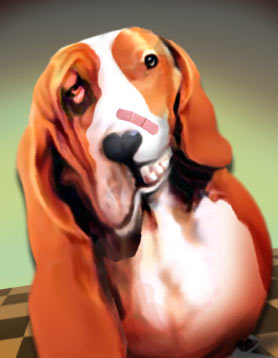 Dr. Alan Schulman
Animal Medical Center
Plastic Surgery for Pets
Facelifts, tummy tucks, nose jobs, breast reductions, testicular implants and cosmetic dentistry - it sounds like the line-up for an extreme-makeover reality TV show. Well, get ready for a fresh dose of reality: those going under the knife to be nipped and tucked are not people but pets. "Pets are no longer considered property, but family members," says Dr. Alan Schulman, a board-certified orthopedic veterinary surgeon who performs plastic surgery in Los Angeles.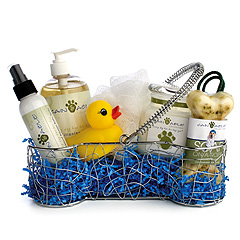 Candace Smith ­ Cain & Able
Cain & Able Collection presents the Bone-Shaped Spa Basket, which includes the Every Dog has his Day Spa® Shampoo, Between Baths Spritz, Soap-on-a-Rope, and Lavender Blend Candle, along with a bathing sponge and rubber duck. The products are All Natural and made with essential oils to provide aromatherapy benefits.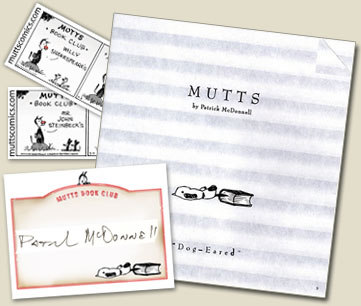 Patrick McDonnell
"Mutts Comic Strip" Dog-Eared
"Dog-Eared" is exactly what this latest collection from cartoonist Patrick McDonnell is destined to become. The brilliant assortment of simple-yet-complex strips will have readers turning its pages again and again, eager to revisit the charm, truth, and humor found within. McDonnell's strip, syndicated in more than 500 Sunday and daily newspapers throughout the world.
Steve Pinetti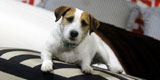 "Pet Friendly" Kimpton Hotels
Fido, Fluffy, Polly or Peter Cottontail, Kimpton Hotels welcomes your favorite friend at our pet friendly hotels. Your pets are a part of your family and key to your lasting health and happiness. Why travel without them?