Animal Radio® Show #538 March 27, 2010

indicates XM Satellite Radio and Podcast versions only.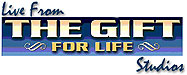 Give Your Pet Back Their Youth
Lauriston Crockett – The Gift For Life

If you're a regular listener to Animal Radio, then you've heard us talk about The Gift For Life.
Bobbie Hill was one of the first to try it on her dog, Cody. Cody is a 12-year-old Alaskan Malamute who acted more like the carpet in Bobbie's office, as he always stayed on the floor. Since taking The Gift For Life, Cody is up, running around and hounding Bobbie to go outside and play. He is now much more active.
Next, Judy Francis tried it on the studio cat Boog. Boog is an 11-year-old cat who was having trouble jumping onto surfaces. But after trying The Gift For Life, he started jumping up on the studio desks and chairs and now Judy is constantly trying to get her chair (one of those high bar-stool types) back from him. Check out the video of Boog.
The Gift For Life gives you back the pet that you love and gives them the heart of a puppy or a kitten. The food quality for canines isn't where it should be; we live in a toxic environment; canines can be under stress; and their DNA has progressive aging compared to humans, all of which can wreak havoc with their natural hormones.
The Gift For Life is offering a free bottle to one lucky listener. But don't worry if you don't win, you can still receive 20% off and free shipping and handling for a limited time. Just visit www.thegiftforlife.com and type in "pet love" as the promotion code. Order today and change your pet's life tomorrow!
Ingenious Way To Pay For College!
Lauren Shumaker, Rear Gear

Unlike most struggling college students, Lauren Shumaker came up with an idea to help her through those tough college years.
It all started when Lauren's roommate's cat jumped on her lap. The cat then proceeded to turn around and put it's rear in her face. Lauren didn't want to look at that angle so she came up with an idea to cover it up and called it Rear Gear.
Rear Gear is the simplest of inventions. What is Rear Gear? It is a medallion-sized disc that will hang off your cat or dog's tail and cover the "little bits" you see everyday but might not want to! It is sort of a "rear enhancing" product.
Rear Gear is placed around the animal's tail with a little satin chord that you can adjust for a snug fit. They come in many designs such as a cupcake, happy face, flower, 1st place ribbon (perhaps she should have thought of a #2 ribbon!), sheriff's badge, air freshener, dice and disco ball. You can even have the Rear Gear customized. Just think, perhaps a picture of your boss or your ex – what an appropriate place!
Have a little fun with your pet and perhaps even boost their confidence (well, it could!) with Rear Gear.
Animal Radio® News with Bobbie Hill
Not Another Pet Food Recall!
Pet food manufacturer "Nature's Variety" is expanding its voluntary recall of chicken based foods due to potential Salmonella contamination. Being recalled are all Chicken Formula and Organic Chicken Formula products by Nature's Variety with a best by date of 2/5/11. The Lincoln, Nebraska based pet food maker is expanding the recall "out of an abundance of caution."
Hartz Pays Owner After Dog Dies
A Texas jury has sided with the owner of an Old English Bulldog awarding him damages after his dog died after using an over the counter flea product. Frank Bowers sued Hartz Mountain, the country's leading pet care product manufacturer, claiming that their product Harz Ultra Guard Pro Flea and Tick Drops caused his dog Deisel's death. Hartz told Consumer Affairs.com that they would not appeal because of the cost and time involved but believed the case was "without merit".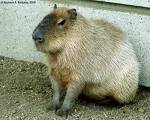 Pet Shop Owner Steals Exotic Pets from Zoo
A Japanese pet shop owner with a yen for exotic pets is in hot water with local police who arrested him for stealing a Humboldt Penguin from the Nagasaki bio Park zoo. Akira Honda is also facing additional charges after investigators discovered he'd stolen a squirrel monkey and a capybara from other zoos. Honda said he was in debt and was planning to sell the animals.
Vick Nominated for Courage Award
From the Believe It or Not file - The Philadelphia Eagles' players unanimously voted for backup quarterback Michael Vick to be awarded the Ed block Courage Award. The award is given to players who "exemplify commitment to the principles of sportsmanship and courage." Vick, who served 18 months in federal prison after being convicted of running a dog fighting operation, was one of 32 NFL players to received the award, said he was "blessed to be voted by my peers." Dozens of protestors were outside the Baltimore awards banquet to express their disapproval of Vick's nomination.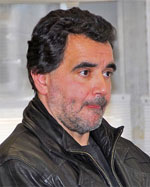 Prominent Thoroughbred Breeder Convicted of Cruelty
A judge has convicted prominent New York thoroughbred breeder Ernie Paragallo of mistreating horses. In the non-jury trial in Greene County New York, the judge convicted Paragallo on 33 of 34 counts of misdemeanor animal cruelty. The charges were filed after Paragallo's farm was raided in April last year and 177 malnourished horses were found and seized. When sentenced Paragallo faces up to two years behind bars and over 30-thousand dollars in fines.

Four-Legged Star Snubbed by Hollywood
Has Hollywood snubbed one of the four-legged stars of the golden age of cinema?
Lassie and Rin Tin Tin both have stars on the Hollywood Walk of Fame but what about Asta? Remember Asta - the wire fox terrier who shared the screen with Katharine Hepburn and Cary Grant in "Bringing UP Baby?" What about all those "Thin Man" movies with William Powell and Myrna Loy? Well it seems, Asta, who's real name is Skippy, is being overlooked on the Walk of Fame in Hollywood.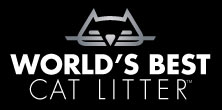 NEWS UPDATE Brought To You By World's Best Cat Litter™
Listen to the entire Podcast of this show (#538)