April 8th 2006
Animal Radio's Pet Food and Treats Special
One Size Does Not Fit All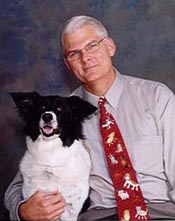 Dr. Rolan Tripp
All diets do not work on all animals. For example, you may have two dogs and be feeding them the same diet, and while one thrives and looks great, the other dog might have a dull and lifeless coat. It is important to find the right diet for each dog. But first, you should rule out any medical condition and have your animal checked by a veterinarian. If he comes back with a clean bill of health, a journal is a great way to track what he eats and find the right diet just for him. Feed him the same food 2-4 months and see how he does on it. Note his weight, and coat. Usually the cheaper the food, the less nutrients your animal will receive from it. Just as a filet mignon costs more than hamburger, the best dog food, with a higher quality of protein, is going to cost a little more as well. Since you can't tell how much protein is really in a pet's food, the more it costs can help you determine that you are paying for the extra protein.
If your pet develops a food allergy, it may be hard to tell what he is allergic to if you feed a food that contains multiple items, such as lamb, chicken and beef. You will need to feed your pet a food that is strictly one protein, such as just chicken or just beef, to determine exactly what they are allergic to.
Never feed an adult animal puppy food or kitten food. These items have been formulated with extra protein for the growing animal, that will eventually put stress on their kidneys. And likewise, never feed a puppy or kitten adult food. They will not get all of the nutrients they need to grow into a strong, healthy animal.
Orlando Street Troubled by Bird Droppings
Britt Savage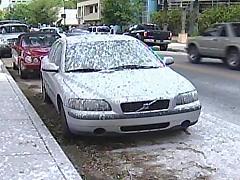 The foul-smelling white substance cakes lamp posts, covers sidewalks and park benches and stains the bushes and trees. Parked cars become spattered in a matter of minutes along "bird poop alley." Thousands of cormorants are making a stinking mess around Lake Eola, a recreation area consisting of a sparkling fountain, a waterside cafe, swan-boat rides, a running trail and an amphitheater amid the condos and high-rises of downtown Orlando.
The problem has gotten so bad city officials posted four signs last week that warn, "Caution - Entering Bird Dropping Area." Cormorants, which dive into the water to catch fish, are such prolific poopers that their South American cousins helped create Peru's guano islands.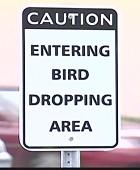 The situation was tolerable until city workers removed cypress trees last year from a small island in the middle of the lake. "The bird droppings were polluting the lake so bad that it was creating algae that was creating a nasty smell," said Orlando Rolon, a spokesman for Mayor Buddy Dyer.
The birds quickly migrated to nearby oaks and soon sidewalks, benches and people were bombarded with droppings, which smell like a sewer. The city tried to remove the trees but learned that the birds' nests were protected under federal law, Rolon said.
Rolon said the city has consulted with botanists about treating the trees with chemicals so that they produce more branches, discouraging the migrating birds from nesting there next year. In the meantime, the city has the sidewalks and street pressure-washed twice a week.
Two Treats In One
Rod Herrenbruck, Aspen Pets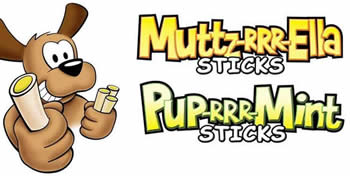 Your pup is a part of your family (furry and four-legged, but family nonetheless!) and, as such, should be treated to delicious and healthful snacks just like everybody else. Clean teeth and fresh breath are an integral part of a dog's overall health. Along with brushing your pups teeth regularly, giving them Pup-RRR-Mint Sticks and Muttz-RRR-Ella Sticks will help fight the battle against tartar and bad breath.
Pup-RRR-Mints feature two tasty layers that provide dual benefits: dental care outer casing scrapes the tartar off teeth; while the breath freshening inner core is fortified with dill, parsley and mint.
Muttz-RRR-Ella Sticks are a great treat that dogs will love while also assisting in their dental care. They are made with real cheese. Pup-RRR-Mint Sticks are low in fat, high in protein and made with all-natural ingredients.
Both Pup-RRR-Mint Sticks and Muttz-RRR-Ella are low in fat, high in protein and made will all natural ingredients. They come in two sizes - petite for your small dog to medium and regular for large dogs.
Holistic Pet Food & Treats
Jeff Baker, Canine Caviar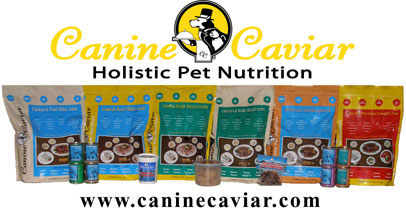 Canine & Feline Caviar provides all-natural holistic pet foods & treats that use human grade or edible meats and grain. Canine Caviar uses hormone, antibiotic and pesticide free USDA chicken & New Zealand lamb and Venison that are raised in a free-range environment. Our Chicken and Lamb dry diets use pearl millet as an alternative and the Venison & Organic Split Pea diet is GRAIN FREE. Pearl millet is highly nutritious, non-glutinous, non acid forming, extremely digestible, beneficial to the stomach, spleen and pancreas, and considered to be one of the least allergenic ingredients available. Sustaining ingredients include flaxseed, canola oil and white fish for proper Omega 3:6 fatty acid balance, alfalfa and kelp for a healthy stomach, garlic for the immune system, yucca for hip and joint support, chicory root for a healthy digestive system, peppermint and parsley for fresh breath, rose hips for added vitamin C, and lecithin for better absorption of the fats and proteins. All of the formulas contain No wheat, corn, soy or chemical preservatives.
We also have a frozen raw food diets (grain free), canned foods (grain free) and treats, which are all great skin and coat conditioners. Our pet foods are on the list of veterinary alternatives. The diets are pH balanced and low in ash. All of our dry formulas are only cooked for 6 seconds and are 91% ­ 93% digestible, the highest on the market, all without the use of added GMO.
Nutrition is and always will be our number one priority.
Treats for Dogs with Dietary Conditions
Barbara Epps, Country Dog Bakery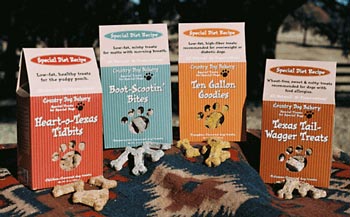 While all dogs benefit from a healthy, all-natural treat, some dogs actually need a healthier treat alternative, like dogs with diabetes (they should eat low-fat food and lots of fiber). Dogs with food allergies tend to be allergic to the same kinds of things (such as meat, wheat, corn and dairy products). And lots of dogs are overweight (in fact up to 40% of them). Some dogs even have bad breath (OK, most dogs have bad breath). So we went to work developing special diet recipe treats for dogs with restricted diets.
Developed by a veterinarian, Country Dog Bakery Special Diet Recipe treats provide healthy, all-natural treats for dogs on medically-restricted diets. All of our recipes are made without chemicals or preservatives and have been developed for dogs with diabetes, food allergies, bad breath or a weight problem. They are slow-baked to a crunchy texture so they are good for your dog's teeth and gums.
Packed with flavor and good for them, your dog will beg for Country Dog Bakery Special Diet Recipe treats!
http://www.CountryDogBakery.com
Dogged By Tax Day Dread?
Daniel Crane, President of the San Francisco SPCA

Dogs and cats from the San Francisco SPCA will be providing stress relief for last-minute taxpayers at the Rincon Center Post Office on Monday, April 17th from 11:00am to 1:00pm. Harried tax filers, racing to mail their returns, are invited to take a break by hugging a dog or petting a cat. Animals are known to have profound therapeutic powers and studies show that pets help reduce stress, lower blood pressure, fight depression and prevent heart disease. These animal "therapists" are also available for adoption to provide therapeutic companionship year-round.
Healthy Recipes for Happy Cats & Dogs
Julia Szabo, Meow Chow & Bow Wow Chow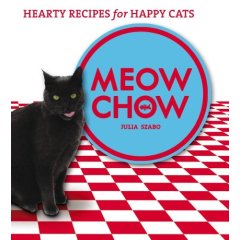 Most recipe books for animals contain recipes for our four legged friends. But Meow Chow and Bow Wow Chow contain recipes everyone can enjoy ­ both you and your four-legged friends.
Meow Chow showcases finicky felines enjoying mouth watering treats --from salmon sashimi to a salad of fresh catnip --and offers advice on such subjects as why carnivorous cats cannot survive on a vegetarian diet.
Bow Wow Chow showcases discerning dogs enjoying savory treats --from cheese biscuits to chicken soup --and offers advice on pet-iquette for dining at home and eating out.
Both recipe books are liberally seasoned with fun, helpful tips and illustrated with beautiful color photographs of cats. And with silhouette shots of fabulous, fashionable bowls and other dining accessories, pet food is raised to art.
Is it An Emergency or Not?
Dr. Jim Humphries, Veterinary News Network
Can you tell the difference between a veterinarian problem that's urgent and a life-threatening emergency that should send you racing to the ER?
Here are some examples:
After walking home on a hot day, your dog sits down and refuses to move. She's panting heavily. Those are the symptoms of hyperthermia, and if left untreated, can cause permanent brain damage, kidney or liver disease and even death.
Within an hour after a meal, your dog starts drooling and becomes restless. He starts gagging but nothing comes up. Those are the symptoms of bloat. This is a medical emergency and you need immediate surgical help.
Your cat jumps onto the stove and puts a paw down on a hot burner. The paw is blistered, red, swollen and tender. This is a deep limited burn, and such burns usually heal pretty well. Although there may be some scaring, it is not a medical emergency.
Your dog looks and acts as though he has a bad cold. His eyes are red, his nose is running and he sneezes and coughs. Well, these might be the symptoms of the dog flu, which is highly contagious. Call your veterinarian, but ask before you take your dog in. You don't want to affect other animals at the clinic.
There are thousands of these scenarios, but as a responsible pet owner, you should know what's an emergency and what's not. Never be hesitant, however, to call your veterinarian.
Talk With Your Animals
Joy Turner
A guardian wants to know how comfortable her aging dog is. The dog, Lilly, still feels vibrant even though her body is changing and getting older. Lilly also feels that she has a few good years left and doesn't want her guardian to be sad when she looks at her.
http://www.TalkWithYourAnimals.com
Food Allergies
Dr. Jyl Rubin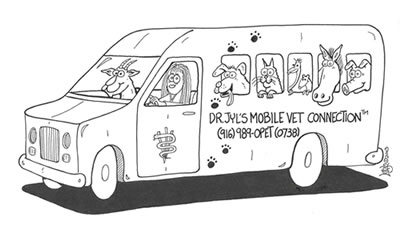 Animals are sometimes allergic to certain foods, and some signs you might look for are rubbing of the face, chronic ear infections, poor coat and flaky skin. Your veterinarian can do allergy tests, which usually consist of blood testing, to determine what your pet might be allergic to.
No two animals are alike, therefore no two diets are alike. Read the ingredients carefully on pet food, and avoid foods that list corn as a first item. Corn not only increases dental disease, but also make an overweight pet. Table scraps are okay as long as you don't feed them junk, such as meat with fat on it or your crust from pizza!
It is a good idea to stick with one food, and if you feed dry food, add a little bit of canned for kidney health.
Thanks for the Joke, Coyote
Rae Ann Kumelos, Voice of the Animal

The mythic trickster, Coyote, often appears to teach us a lesson, and it is not always an easy one since the joke is often on us.
http://www.VoiceOfTheAnimal.org
Portion Control Feeders
Dr. Rolan Tripp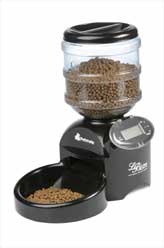 Pet owners everywhere will love the convenience of Petmate's® award-winning, new Electronic Portion Control Le Bistro® feeder. The programmable system automatically dispenses pre-set portions of pet food, making feedings precise and easy.
The Electronic Portion Control Le Bistro dispenses anywhere from 1/4 cup to 2 cups of food up to three times each day. It provides pet owners the perfect solution to the daily chore of scooping and measuring food at every feeding, and it's really convenient for anyone monitoring their pet's food for weight control.
Programming the Electronic Le Bistro is easy as setting an alarm clock. A large screen displays the current time, meals programmed, meal size and meals served.

View Animal Radio Network® Broadcast Schedule in a new window.


Listen to Animal Radio® - Go to the launch page


Return to Animal Radio Network® Home Page
Copyright 2006 Animal Radio Network®