April 9, 2005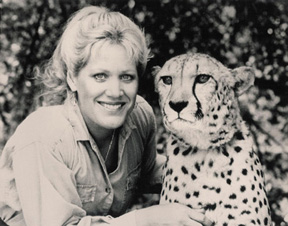 Joan Embery
You've seen her on "The Tonight Show" with Johnny Carson and Jay Leno, "Good Morning America", "CBS This Morning", "Live with Regis & Kathie Lee", and "Entertainment Tonight", promoting the need for a global conservation effort. Animals and the environment could not have a better champion than Joan Embery. Undoubtedly, she is one of the most dedicated and caring animal experts, determined to spread her message of preservation throughout the world. Throughout the 32 years Joan served as goodwill ambassador for the Zoological Society of San Diego, she was able to indulge her passion for animals while working to educate the public about a variety of endangered and exotic species and the need to preserve them and their habitats.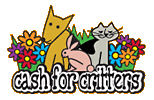 Terry Bankert
Cash for Critters
Cash for Critters is a fundraising program - - one of the easiest and fastest ways to raise funds available today! With this program, your shelter or rescue can raise funds for operating expenses.

Debra Parsons-Drake
Suncoast Humane Society
Say Good-Bye to the Backyard Dog!
With so many dogs being introduced into new homes these days, let's clear up some common misconceptions. Perhaps the most widely held misconception is the belief that dogs will be healthy and happy living in the backyard. Nothing could be further from the truth. Find out what you need to know and what you can do so your dog will no longer just be a backyard dog.

Alex Fisher, Planet Dog
Orbee-Tuff® RecycleBALL - RecycleBONE
Make toys, not waste. What other toy company takes their leftover material and makes productive use of it? We don't know of any. Planet Dog's RecycleBALLS are made "regrind" - 100% 1st quality Orbee-Tuff® material that would otherwise be discarded.
Recycle. Reuse. Rewoof.

Mark Kern ­ "Nikki's Home!!"
Mark was able to find his lost Beagle in Los Angeles with the help of a microchip. Listen to some tips if you ever lose your animal.


Darlene Arden
From the painfully obvious department:
Pets are wonderful month.


Rae Ann Kumelos
Butterfly: On Wings of Painted Gauze