Animal Radio® Show #540 April 10, 2010

indicates XM Satellite Radio and Podcast versions only.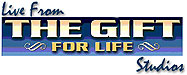 April is National Adopt-a-Greyhound Month
Michael McCann, President of The Greyhound Project

April is National Adopt-a-Greyhound Month and recent track closings, retiring greyhounds and the country's economic crisis has resulted in an even greater need to place these beautiful animals into loving homes.

In the last year, six tracks in New England (Wonderland, Raynham/Taunton, MA, Seabrook, Hinsdale, Belmont in NH, and Twin Rivers, in Lincoln, RI) have closed. Dairyland Greyhound Park in Racine, WI closed in December, as did Phoenix Greyhound Park. Victoryland Park near Tuskegee, Alabama has stopped operating over a dispute between the governor and track owner. That's nine tracks closed in the last year. Each track needs anywhere from 500 to 1,000 dogs to run a weekly racing card. This has created a glut of adoptable dogs all over the country.
Most of these dogs have been put up for adoption or moved to Florida, where there are 13 tracks actively operating. This unfortunately displaced many dogs already in Florida, who are now themselves looking for new homes.

A long held misconception about these dogs is that they are bred to run, and after running all day at the track, cannot adapt to a home lifestyle and need a lot of exercise and room to run. At the Greyhound Project, they call them "40 mile per hour couch potatoes, because once they are retired, they turn into the laziest hounds you ever saw!" They are usually retired at around age 3 and can live up to 12-14 years of age. They are very sweet natured, easy going and make a great family dog.
About The Greyhound Project
Founded in 1992, The Greyhound Project is a volunteer, non-profit organization. The mission of The Greyhound Project is to promote the welfare and adoption of greyhounds by providing support and information to adoption organizations, adopters, and the public. Please visit www.adopt-a-greyhound.org for more information.
The Greyhound Project is not an adoption agency and works with more than 300 greyhound adoption groups across the country. The charity also publishes Celebrating Greyhounds, an award-winning quarterly magazine written for greyhound adopters, owners, and supporters. The publication is made possible through the cooperative efforts of individuals and greyhound adoption organizations and is published under the auspices of The Greyhound Project.
Animal Radio's Top Vet for 2010

We're asking you to vote for America's Favorite Veterinarian. Tell us who it is, where they are and why they're so good. They could win big, including free advertising for their practice.
Perhaps they made a life-saving diagnosis for your pet, or they explain everything in detail to make sure you understand what is going on, or maybe they even helped you with the financial aspect of caring for your pet.
If you feel your vet is the best - make sure you vote today!
Animal Radio® News with Bobbie Hill
Pet Food Company Steals Utilities
A suburban Chicago couple who's gourmet pet food company boasted of canned pheasant for dogs & seafood and caviar for cats, stand accused of stealing close to $2,000,000 in utilities. Investigators also seized over $2,000,000 from Joel and Holly Sher in an ongoing money laundering case. Cook County prosecutors claim the Sher's told employees to jackhammer through concrete in order to divert gas and power lines. Attorneys for the couple say they will be exonerated after they posted nearly half a million dollars bond.
City Bans Puppies & Kittens in Pet Stores
The city of Hermosa Beach, California is on the verge of banning puppy and kitten sales in pet stores. The measure passed a preliminary vote in March with unanimous support of the beach community's City Council. The final vote is set for April 13th. Jennifer Fearing, senior director of California programs for the Humane Society of the United States said, "We encourage people to adopt pets from a shelter or rescue group, or to seek out a reputable breeder."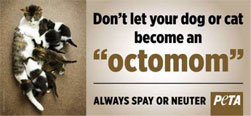 Octomom In Bed With PETA
The Octomom has crawled into bed with PETA - metaphorically speaking. The animal rights group has offered Nadya Suleman $5,000 to post a sign on her front lawn reading "Don't Let Your Dog or Cat Become an Octomom. Always Spay or Neuter." Suleman accepted the offer which included a month's supply of hot dogs and veggie burgers in exchange for keeping the sign up for one year.
Breed Bans on Military Bases
The deadline has arrived for aggressive dogs who live in military housing on Marine bases. Last April the base commander at Camp Lejeune banned full or mixed breeds of pit bulls, Rottweilers, wolf -dog hybrids or any breed with dominant traits of aggression. Waivers were given to dogs who passed a "non aggression test" but all those who did not pass must be out of base housing by April 1st. The ban was instituted after the fatal mauling of a 3-year-old boy by a pit bull owned by a visiting friend.
Different Growls - Different Meanings
One growl is worth a thousand words according to recent European based research. The test showed dogs growls contain very specific information. Play growls tend to be shorter and higher pitched than growls made while guarding food. Researchers recorded the growls and played them back to 41 adult dogs from Hungary and Austria. The team played a "guarding growl" when offering a bone to the dogs who jumped when they heard it - they were calm when the play growl was played.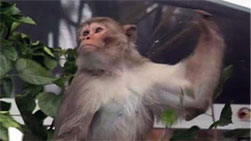 Smart Monkey On The Loose
A rhesus macaque monkey has successfully eluded capture in St. Petersburg Florida for well over a year. The monkey is believed to be part of a troupe of wild monkeys from Ocala state park - about 100 miles north of St. Petersburg. The wily monkey has a huge fan base who continue to cheer his ability to outwit capture attempts by "authorities." The monkey has his own Facebook page with over 30-thousand fans and one trapper claims the "monkey's a junkie" because of all the tranquilizer shots that leave him unfazed.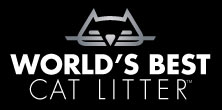 NEWS UPDATE Brought To You By World's Best Cat Litter™
Listen to the entire Podcast of this show (#540)