Animal Radio® Show #436 April 12, 2008
Dom DeLuise


Dom DeLuise is an avid bird lover who is owned by several birds. He has two cockatiels that whistle, but they were not taught by Dom, they were taught by his wife who is a pro and actually had a whistling part in a play. One of his birds, Sparky, also whistles the theme to "Gone With the Wind." Dom currently takes his bird, Charlie, to local schools to teach children compassion about animals.
Dom DeLuise's first paying acting job was the role of "Bernie the Dog" in "Bernie's Christmas Wish." Dom wore a strap on his head of the lower jaw, and then he put the head on. As he talked he was able to move the jaw. He received $15 a performance plus a spaghetti dinner for his great acting role. When his mother came to see the show, Dom proudly asked her what she thought, and she said "I felt bad when you barked!" and was very embarrassed for him. Since then, his voice-roles continue both in children's animation and on the big screen.
Dom is also a best-selling author of both cookbooks and children's books. He currently hosts his own radio-cooking segment on "On The House," which airs every Saturday from 9:00am to 1:00pm Eastern Time.
http://www.domdeluise.com



Vladae, The "World's Famous" Russian Dog Wizard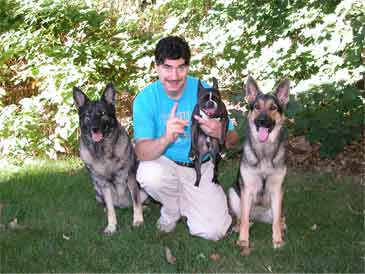 Is your dog out of control ­ barking non-stop, pulling on the leash, chewing your belongings, digging in the backyard, growling or possibly biting? If you have a problem ­ Vladae has the solution. Vladae, the World Famous Russian Dog Wizard, teaches people how to control their dogs.
There is a lot going on in my neighborhood and now my dog is afraid to go outside!
Vladae feels the guardian is making her dog insecure. She needs to provide strong, confident leadership. She also needs to do obedience training inside the house first with an attitude, and then move outside to backyard and finally go out front. And don't baby her dog ­ she should be firm and say let's go with an attitude!
My dog barks to protect his territory!
This dog has freedom frustration/leash aggression by territory. First, teach your dog to walk on a leash without pulling. Get your dog to focus on you and not on other dogs or on anything else. Inside the house, put your dog in crate and invite other dogs into the house. Smack the crate lightly when your dog barks just to startle him and move forward, making a growling sound ­ then praise him and give him a treat when he stops barking.
http://www.controlyourpet.com



Top Five Things Your Vet Won't Tell You
Jan Rasmusen, Scared Poopless


Jan Rasmusen, author of Scared Poopless, shares with us some things you may or may not know about your veterinarian and he's not going tell you! Not all vets are good and not all vets are bad. So, be careful when selecting a veterinarian for your pet.
1) Vets learn little about nutrition in vet school and pet food company sales reps greatly influence their education.

2) Multiple vaccines delivered at once are given for the convenience of vet and client, not the health of your dog.

3) Most of your vet bills will come from easily prevented accidents and diseases detected too late.

4) Vets are greatly influenced by pharmaceutical industry reps and often profit financially from selling pet meds. Unless they take expensive, continuing education, they may well be unaware of safer, more natural alternatives.

5) The cure may be worse than the disease.
http://www.dogs4dogs.com



Breed Ban Legislation
Cesar Millan, Be The Pack Leader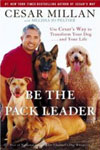 Cesar Millan states it is unfair to judge an animal. He feels it is not the breed, but the human behind the dog. It is so easy to say, "let's damn this dog" which only creates fear and ignorance among society. One of Cesar's personal dogs is a pit bull, which he takes everywhere for that reason.
Any dog can become aggressive. In his program, Dog Whisperer, Cesar shows the power of the breed and what we are supposed to do with that power. We are supposed to channel the power into something positive. You can't just chain a dog or keep him in the backyard because of the breed and expect him to have a balanced life. He needs exercise, to be challenged psychologically and of course he needs affection after that. But, expectations are high and fulfillment is low, and then we blame the dog, which is unfair.
http://www.dogpsychologycenter.com


International Animal News with Kaye Brown, Pet Talk Radio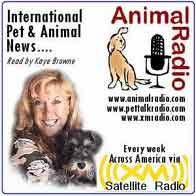 Thief steals crocodile in Norway ­ they must have had experience as it is a handful!
A region of Australia claims unique title - The Place Where Sex Began (animal sex that is)
Florida drivers cope with an unusual traffic hazard - an alligator
Tiny baby kangaroo saved ­ by a dog which carried it safely in his mouth to find help
Japanese Scientist say rodents have more skills than we give credit for ­ they used tools to get food
Arlington rowing coach unpacks and finds surprise ­ a live juvenile rattlesnake, was it a prank?
http://www.pettalkradio.com





Laika - Russian Rocket Dog
Rae Ann Kumelos, Voice of the Animal
Laika, a small dog from the streets of Moscow, captures-and breaks-the hearts of the world when, in 1957, she orbits the earth in Sputnik 2.
http://www.voiceoftheanimal.org



Pet Food Recall Update
Bobbie Hill, News Correspondent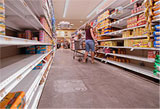 More than a year after the biggest pet food recall began, sales of wet pet food continue to struggle and many products are still missing from store shelves. At least 20% of recalled products, mostly wet foods, have yet to return and 10% of those recalled products have been discontinued. That's according to PetSmart, the nation's #1 pet food chain.
While sales of dry food grow, sales of wet food are still off at least 25% of their pre-recall levels. That's according to Dave Bolen, the Chief Merchandiser Officer at Petco, the #2 chain in the country.
Both chains say sales of dried pet food has fared much better, especially premium and natural brands, and both chains are devoting more floor space to the more expensive foods.
Menu Foods, a contract manufacturer that made most of the recalled products, launched a recall a year ago after cats and dogs were sickened or died after eating food containing contaminated ingredients imported from China. The recall affected hundreds of products, including high and low end brands. It was the first recall in a series involving imported products that focused attention on the safety of the U.S. food supply and how vigorously U.S. companies checked suppliers, especially those from China.
Pet food makers of all sizes say they have since tightened safeguards. Nestle Purina Pet Care, for instance, no longer imports Chinese wheat gluten, the tainted ingredient in many of those recalled foods.

This beautiful piece of artwork by Bobbie Hill was drawn by the artist in 1990, at the very beginnings of her career. Ms. Hill is a self taught artist who's talent awoke 18 years ago exploding onto paper and canvas. The Canadian Lynx, done in colored pencil, shows each strand of fur on this magnificent animal with incredible detail topped off by astonishing eyes. This original 22" by 30" framed piece is available to Animal Radio listeners "exclusively" with a portion of the purchase price going to animal rescue organizations.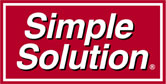 NEWS UPDATE Brought To You By Simple Solution Natural Line Of Products


Cigarette Companies Find New, Untapped Market - Your Pets!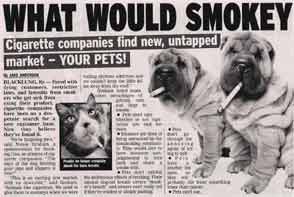 Click to read article.


What's Wrong With Animal Welfare?
Vinnie Penn, The Party Animal


Since I'm the Party Animal, let's talk about parties. In particular, let's talk about the Genesis Awards, which recently took place at the Beverly Hilton Hotel.
This, of course, is the Humane Society's animal opportunity to award people for their work in the animal industry. But at the same time, it's hard not to look at it as just another "stroke fest" for celebrities.
Do we need more awards? This past weekend I saw the Kid's Choice Awards, there are the Blockbuster awards and it could only be described as disconcerting to read the line "The Sid Caesar Comedy Award goes to Jim Belushi's series According to Jim." This immediately begs the first question, "According to Jim is still on the air?" Never mind the fact that the words comedy award and According to Jim should never be in the same sentence, but I guess it's for a particular episode in which Jim has a... I really don't know and I really don't care! It's just another opportunity to run a ticker tape across the bottom of According to Jim for probably the only award it will ever win outside of a People's Choice Award, perhaps, for his wife.
We of course do want to see the Humane Society dolling out awards to deserving folks, but it does make you scratch your head and ponder why, or where rather, the radio people are? Those who are spending valuable air time drawing attention to the plight of animals to the overcrowding in animal shelters, never mind turning around and giving Jim Belushi an award. CBS Evening News with Katie Couric, for multiple segments they did, received an award, and I'm sure that was deserving.
But again, it feels a s if the Genesis Awards are dangerously close to giving "Pet Owner of the Year," and "Pig Owner of the Year," and the nominations are Luke Perry and George Clooney. And the winner is ­ George Clooney ­ "Pig Owner of the Year," where the self-deprecating Mr. Clooney will get up and talk about his love for his pig and how non-committal he is otherwise. And next stop, "Small Dog Owner of the Year" and "Nicest Sweater Purchase." The nominees are Paris Hilton, Nicole Richie and Jessica Alba. And the winner is, for her diamond encrusted v-neck $3,000 sweater that reads "My Owner Made a Sex Tape" ­ Paris Hilton.
VINNIE PENN hosted his own Top 40 morning show in CT for almost 10 years, in addition to writing an equally long-running newspaper column in the New Haven Register. He has appeared on VH1's "Best Week Ever" and The Howard Stern Show, has written for Maxim, Hit Parader, and Circus magazines, and his first major nonfiction title hits bookstore shelves in Sep., '08.
http://www.vinniepenn.net



Dog Performs Heimlich Maneuver
Britt Savage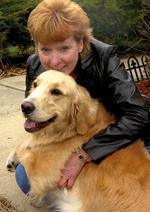 Little did Debbie Parkhurst know that when she found a dog in a dumpster 2 years ago, that he would save her life.
Debbie Parkhurst, 45 years old from Calvert, Maryland, found a Golden Retriever in a dumpster years ago and took him home and named him Toby. Recently, Debbie was eating an apple in her home when she got a piece of the apple stuck in her throat. She immediately tried to remove it by jumping up and down, with no luck. She then started beating on her chest, and when Toby saw what was going on, he got involved. He jumped up; putting his front paws on her shoulders and knocked her down. He then started jumping up and down on her chest, dislodging the piece of apple.
While some skeptics believe Toby thought it was a game, Debbie truly believes that Toby knew what he was doing and saved her life.


Go Orange
Ed Sayres, President of ASPCA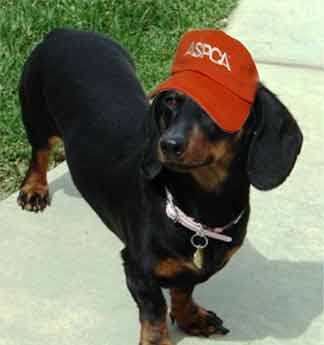 The ASPCA® (The American Society for the Prevention of Cruelty to Animals®) marks 142 years since its founding as the first animal welfare organization in the Americas. In celebration, Going Orange on ASPCA Day was a tribute to the work of the ASPCA and a celebration of compassion and kindness for all living things everywhere. (Orange is the official ASPCA color and what better to celebrate than our love of animals?)
In New York City, many iconic Big Apple buildings lit up orange on April 10. Other big cities, including Chicago, Los Angeles, Austin and Philadelphia, went "orange," too. To view pictures of the "Go Orange" day, please visit www.aspca.org/aspcaday.



NEWS UPDATE: "Three Dog Night" - Sleeping With Your Pet



The term "three dog night" originates with the Inuit tribes of Alaska, who measured nocturnal temperatures based on how many of their sled dogs they needed to bring indoors to serve as bed warmers. And, especially at this time of the year, not only do we want to keep warm, but our pets want to keep warm as well.
It seems that everyone we speak with has stated that at one time or another their pet has slept in the bed with them. But if they have a spouse, how did that spouse feel about the sleeping arrangement?
A recent Adweek study revealed, of the 63% of households that own a pet, the majority (88%) viewed that pet as part of the family, and 69% allowed their pet to sleep in bed with them.
Animal Radio® discussed this problem with world-renown psychiatrist, Dr. Joyce Brothers, who feels that pets can easily come between partners when they don't agree on sleeping arrangements. In fact, she mentions that divorce frequently is the result.
Animal Radio® listeners speak-out on how they cope with this problem. One couple has actually worked out a compromise. The husband's dog is "technically" not allowed in bed, but when he sneaks in at 4:00 am, the wife turns the other cheek. She states, "Sometimes you just have to pick your battles!"
If you would like to tell Animal Radio® how you keep the peace in bed, call toll-free 866-405-8405 or email yourvoice@animalradio.com.
Life is Good!


Trixie Koontz, Dog


Dad teaches me to type. Hold pencil in mouth and type. At first is fun. Then is not fun. He says to me, "Write, Trixie, write. Write essay for website." Being good dog, I write. Not fun, but I write. Expect treat for writing. Get no treat. Stop writing. Get treat. Carob biscuit. Good, good, good. Okay, so I write some more.
Dad promises website visitors my essay end of July. Must give up important ball chasing, important napping, important sniffing to write. Work hard. Writing hard. So many words. Stupid punctuation rules. Hate semicolons. Hate; hate; hate. Chew up many pencils in frustration.
Finish article. Give to Dad. Then I rip guts out of duck. Duck is not real, is Booda duck, stuffed toy. I am gentle dog. Cannot hurt real duck or even cat. But am hell on stuffed toys. Work off my tension. Rip, rip, rip. Feel pretty good. Cough up soggy wad of Booda-duck stuffing. Feel even better.
Dad gives editorial suggestions. Stupid suggestions. Stupid, stupid, stupid! He is not editor, is writer. Like me. I pretend to listen.
Am actually thinking about bacon. Bacon is good. Bacon is very good. I am good, too. People call me "good dog, good, very good." Bacon is very good. I am very good. But I am not bacon. Why not? Mysterious.
Then I think about cats. What is wrong with them? Who do they think they are? What do they want? Who invented them, anyway? Not God, for sure. Maybe Satan? So nervous writing about cats, I use too many italics. Then I hit hateful semicolon key; don't know why; but I do it again; and whimper.
Dogs are not born to write essays. Maybe fiction. Maybe poetry. Not essays. Maybe advertising copy.
Here is my advertising copy: BACON IS VERY GOOD. BUY BACON. BUY LOTS OF BACON. GIVE TO ME. THANK YOU.
Dad gives me editorial notes for study. Eight pages. I pee on them. He gets message.
Dad says he will give my essay to webmaster as is. Webmaster is nice person, nice. She will know good writing when she sees it.
Days pass. Weeks. Chase ball. Chase rabbits. Chase butterfly. Chase Frisbee. Begin to notice sameness in leisure-time activities. Pull tug-toy snake. Pull, pull, pull. Pull tug-toy bone. Pull tug-toy rope. Lick forepaw. Lick other forepaw. Lick a more private place. Still do not taste like bacon. Get belly rub from Mom. Get belly rub from Dad. Mom. Dad. Mom. Dad. Get belly rub from Linda, Dad and Mom's assistant. Get belly rub from Elaine, Dad and Mom's other assistant. Linda. Elaine. Linda. Elaine. Dad. Mom. Get belly rub from Elisa and Paula, housekeepers. Elisa. Paula. Elisa. Paula. Linda. Elaine. Mom. Dad. Belly rub, belly rub. Read Bleak House by Charles Dickens, study the brilliant characterizations, ponder the tragedy of the human condition. New tennis ball. Chase, chase, chase. Suddenly is September.
Webmaster asks where is Trixie essay. Where? Dad lost. Dad got busy working on new book, got busy and forgot Trixie essay, and lost it. My human ate my homework. Sort of.
All my hard work, my struggle, all those hateful semicolons-for what? All for nothing. Essay lost. All for nothing. Feel like character in Bleak House. Worse. Like character in Joseph Conrad book.
Think about getting attorney. Get agent instead. Writing fiction. Novel. Maybe knock Dad off best-seller list. Teach him lesson. Writing novel called My Bacon by Trixie Koontz, Dog. Already have invitation from Larry King, David Letterman, be on shows, do publicity, sell book, get belly rub from Dave. Maybe get limo for media tour. Ride around in limo, chasing cats. Life is good when you're a dog.
http://www.deankoontz.com/trixie



Finding Someone Who Loves You and Your Pets


Britt Savage
It's hard enough to find love, but finding someone who loves you and all your pets can be even trickier. A new Dutch website, http://www.dier-en-mens.nl loosely translated to mean animal-human, says it's a meeting place for all animal lovers, whether you're looking for that special someone, someone who likes snakes and spiders, or someone to take care of your chickens when you're on vacation.
Listen to the entire Podcast of this show (#436).

Broadcast on XM Satellite Radio Only.

Listen to Animal Radio® - Go to the launch page
Return to Animal Radio Network™ Home Page
Read April Newsletter
Copyright 2008 All Rights Reserved Animal Radio Network LLC