April 14th 2007
NEW PRODUCTS SPECIAL - LIVE FROM SUPERZOO Las Vegas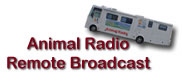 Our host:
Doug Poindexter, WWPIA (World Wide Pet Industry Association) Top Dog
Look for the next SuperZoo West on September 18-20, 2007 at the Mandalay Bay Convention Center in Las Vegas, Nevada.
http://www.PetExpoNovi.com
http://www.PetExpoOC.com
http://www.WWPIA.org

Laundry Detergent for Pets
Nancy Green, Pet Botanica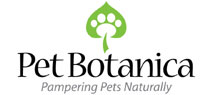 Did you know that veterinarians see more pets for skin related allergies than any other reason? Just like their masters, pets' skin is the largest organ of the body. A human's skin is 10-15 cell layers thick, while a cat's skin is 2-3 cell layers think and a dog's skin is 3-5 layers thick. Research tells us that we absorb toxins through our skin, and our pets are even more vulnerable than we are, due to their having fewer cell layers to penetrate.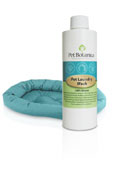 Normal laundry products have ingredients that are irritating to our pets. Enzymes are known irritants for pets. Enzymes are common ingredients in most laundry products. Pet Botanica's Pet Laundry Wash is free of enzymes and bacteria, and contains no harsh chemicals. The product is made from plant-based ingredients, including coconut-derived surfactants (no petroleum derived surfactants or detergents), a soy-based fabric softener, and a proprietary cellulose-based brightener. This biodegradable laundry wash removes stains and dander (great for anyone who is allergic to animals) and contains pure essential lavender oil. Pet and human laundry comes out fresh, clean, fluffy and comfortable.
You can find Pet Laundry Wash in selected supermarkets, pet stores and boutiques, veterinarian offices and grooming facilities, or online.
http://www.PetBotanica.com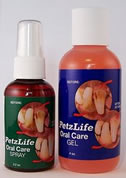 PetzLife Products, Inc. - Oral Care Spray & Gel for Dogs and Cats
http://www.petzlife.com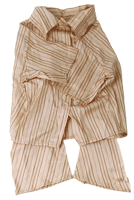 Gidget-Gear by Tiki - Imaginative Line of Clothing and Accessories for Pets and their People
http://www.Gidget-Gear.com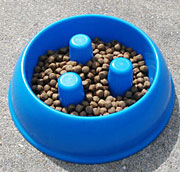 Brake-Fast - Dog Food Bowls that Slow Down the Chow
http://www.Brake-Fast.net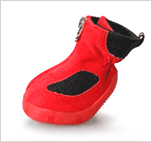 Epiks - The Best Shoes for your Dog
http://www.Epiks.net

Alexis Creations - Wedding Attire for Your Pet http://www.AlexisCreations.net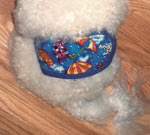 Pants for Dogs - Protect Your Home from Dogs Accidents and Marking
http://www.PantsForDogs.com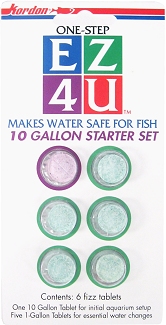 Novalek - EZ4U One-Step Water Conditioning Tablets for Aquariums
http://www.EZ4Utablets.com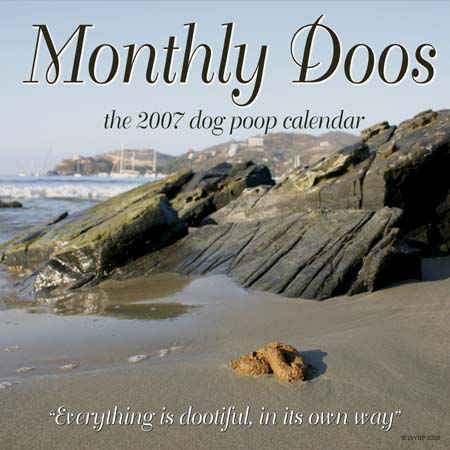 Watch Your Step Productions - Monthly Doos the 2007 Dog Poop Calendar
http://www.MonthlyDoos.com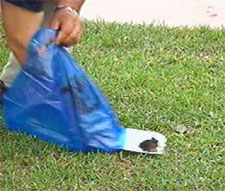 A.I.T., Inc. - ScooPick, the Doggie-Doo Bag with a Built-In Scooper
http://www.ScooPick.org
Pet Ownership Can be Good for Your Health
Dr. Jim Humphries, Veterinary News Network
The dog wasn't just granted the title of "man's best friend," the animal earned it. According to the Delta Society, a Non-Profit Organization, dedicated to the human animal health connection, owning pets can provide you with many benefits. Here are some:
-Decreased stress
-Lower blood pressure and cholesterol
-Extend the life of coronary heart disease patients
-Help develop nurturing behavior and empathy in children
-Enhance cognitive development in children
-Help ease feelings of loneliness and provide a sense of safety
Any warm-blooded animal can create a calming effect on the human psyche, and that's why some hospitals are letting patients bring their dogs in for a little extra therapy. Pets mean a great deal to patients and progressive hospitals understand that pets brighten the spirits and help them strive towards wellness. From a health standpoint, they know that patients under less anxiety will heal more quickly. Patients who want to spend time with their pets while they are in the hospital should make sure pets are clean and up to date on their vaccinations. Visits range 1 to 2 hours and occur in the patient's room with the door closed. For more information on the health benefits of owning pets, log on to http://www.DeltaSociety.org
http://www.VetNewsNet.com
Dick Van Patten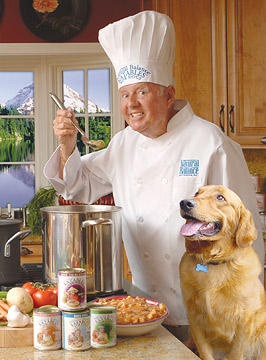 Natural Balance Eatables For DogsDick Van Patten's Natural Balance Eatables is the first canned dog food made not in a pet food plant, but in a USDA plant, that makes food for humans. But while it looks like a home-cooked meal ­ save it for your dogs.
The Eatables for Dogs is a holistic dog food (they also make holistic cat food) with no fillers, no wheat, no soy and no by-products.
Varieties include Irish Stew, Chinese Take-Out and Hobo Chili.
If it's good enough for Dick Van Patten to eat then it's good enough for your dog!
http://www.NaturalBalanceInc.com
ANIMALS ONLINE SPECIAL


E-Mail for Your Cat?
Stacey Miller, MeowMail



Why should people be the only ones who are networked? We hope this won't shock you, but MeowMail was the brainchild of a dog. As scandalous as it sounds, cats around the world today owe their email accounts to a dog! Listen in to find out how your cat can get his own e-mail account.
http://www.MeowMail.com
Fido's First Cell Phones
Gordon Jessop, PetsMobility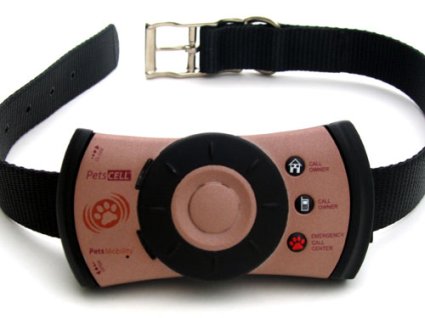 Lost a dog? Soon, pet owners will be able to drop the photocopier and staple gun and pick up the phone instead. Hung off Fido's collar, the PetCell is a bone-shaped cell phone that will let dog owners talk to their best friend over a two-way speaker.

Developed by PetsMobility, the PetCell works with standard cellular networks and has its own number. It automatically answers when the owner punches in a code on their telephone keypad that means, "Lassie, come home!"

The ability to track a lost pet has most dog lovers excited. The PetCell has a "call owner" button in case Rover strays. It also includes assisted GPS, or A-GPS, which works indoors, allowing dog owners to map their pup's coordinates from any web-enabled device or by dialing a voice-enabled call center.

The PetCell will also have an option called GeoFence that will alert owners whenever their dog wanders beyond preset parameters, and built-in temperature sensors to indicate if the dog is too hot or cold.

Additionally, the PetCell will support a small wireless camera, which could be useful in search-and-rescue or bomb-squad missions. But for patrons of doggy day care, it may become the canine equivalent of a nanny cam.

While a cell phone for pets may strike some as silly, the economic reality is not. One obvious user is left out of this calling plan. At 3 inches long, the PetCell is too unwieldy for your average feline. Although the company is working on further miniaturization, the battery has proven to be a formidable obstacle, unfortunately, the kitties will have to wait.
http://www.PetsMobility.com
Aquatic & Pet Supply Superstore
Alicia McClune, That Fish Place, That Pet Place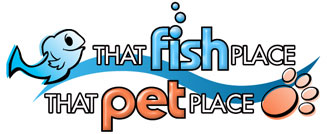 Everything for all of your pets in one place. That Fish Place/That Pet Place has all the items you will need for not only dogs and cats, but birds, reptiles, small pets, horses as well as fish. The staff is comprised of pet owners, animal lovers, and of course, trained professionals and experts. They also have six Marine Biologists who are always on hand to answer your tough aquatic questions, as well as reptile and amphibian experts glad to help you with any concerns or problems.

They have set the standard for mail order pet and aquarium supply! No one has a wider selection or larger inventory of the brand name pet products you trust. Unlike other mail order companies that only order their products after their customers do, they keep all of the products that they sell on hand, in their massive distribution center. With over 15,000 different items in stock, you're sure to find everything for your pets from the name you can trust, That Fish Place/That Pet Place.

And if you are in the area of Lancaster, Pennsylvania, visit the original Aquatic and Pet Supply Superstore! Every year, tens of thousands of visitors come from all over the US and Canada to explore their 110,000 square foot retail store. Bring your pet along and check out their incomparable fish room with over 800 aquariums! Visit their Reptile and Small Animal room, or take a stroll through their Aviary! Reach out and touch live sea creatures at their interactive hands-on exhibit, the Marineland Touch Tank!
http://www.ThatPetCatalog.com
Online Dating Service for Pet Lovers
Robert Yau, DateMyPet.com


Another dating site? No. A meeting site for pet people? Yes. The idea for DateMyPet.com started during a walk with my dog in our local park. As usual, folks will approach us and comment on how cute he is. Typically this will lead to a conversation. These conversations range from simple causal talk to details about their lives. Total strangers and we'll be conversing like old friends. The folks I meet on these walks range from long time happily married couples to singles. Though their lives are very different, they all share a love for animals. Either as a pet owner or a 'want-to-be'.
Speaking to the singles, it surprised me how many of their dates and relationships ended because the other partner was not compatible with their love for their pets. These range from "she hated my dog's drooling" to "he is allergic to my cat," and the classic "he thinks I'm crazy because I treat them like babies." When the decision came to choose between the partner or the pet - it was a no brainer for the majority. The pet won. So here we are, "if you want to date me, you have to date my pet". That's the drive behind this website. If you knew first hand that a person is a pet lover, it would make things a lot easier.
If you are not a pet owner, you are welcomed too. But just remember, "...date my pet".
http://www.DateMyPet.com
"Bart Simpson" Nancy Cartwright


Nancy's achievements as an actor include dozens of credits in television, film and theatre. She is recognized as one of the world's leading voice-actors, Bart Simpson.

Cartwright lives with a ranch-full of animals including a plastic cow affectionately named "Milk-Dud," which she says is only appropriate because one of Bart's catchphrases is "Don't have a cow, man!"
Cartwright shares her feelings for her pets this week on Animal Radio's national weekly program. They've always been a major part of her life.
http://www.NancyCartwright.com
Toys by Breed
Jill Gizzio, DogToys.com & CatToys.com


DogToys.com and CatToys.com is one of the few internet businesses to survive the dot com crash. They have been around for 10 years, and that's because of their loyal customer base and the great products they offer.
They give their loyal customers a unique way to shop for their favorite breeds. DogToys.com offers products by breed ­ click on your breed and see the products sized for your dog. From the itty bitty Chihuahua to the gigantic Great Dane, DogToys.com offers a variety second to none.


And no one knows what cats really want - better than CatToys.com. They know that each distinctive personality demands a different toy. Maybe your cat is the nocturnal hunter ­ or you have a couch potato? It doesn't matter if your feline is timid and shy or large and in-charge, CatToys.com has exceptional and distinctive choices ­ guaranteed to please any feline personality.
http://www.DogToys.com
http://www.CatToys.com
Listen to the 1st Hour ABRIDGED VERSION Podcast of this show (#385).
Purchase a CD Copy of this Show

View Animal Radio Network® Broadcast Schedule in a new window.


Listen to Animal Radio® - Go to the launch page


Return to Animal Radio Network® Home Page


Read April Newsletter
Copyright 2007 All Rights Reserved Animal Radio Network LLC