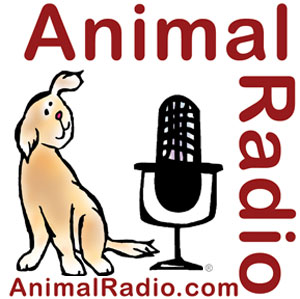 Animal Radio® Show #593 April 16, 2011
Fresh Breath And Clean Teeth Without Brushing!
Derrik Kassebaum, TropiClean
Fresh Breath and Clean Teeth without brushing! Now you can fight periodontal disease without brushing! We speak with Derrik Kassebaum from TropiClean who tells us about their four new products, the Fresh Breath Gel, Water Additive, Fresh Mint Foam and Dental Chews.
Derrik states that these four products are designed to promote cleaner, healthier teeth as well as freshening the breath.
Apply a dab of FRESH BREATH GEL directly to the pet's teeth to remove built-up plaque and tartar within thirty days, without brushing. It features a "touch-free" applicator tip so no finger or toothbrush is required.
Add a teaspoon of WATER ADDITIVE to the pet's water bowl to maintain optimal oral health while eliminating bad breath for up to 12 hours.
-When company's coming, a quick spritz of fresh breath made easy! FRESH MINT FOAM instantly kills the germs that cause bad pet breath.
Between meals, the chewy texture of fresh breath made easy! DENTAL CHEWS helps cleans teeth down to the gums.
Like all TropiClean products, every item in this new line is cruelty-free and has been veterinarian recommended and approved.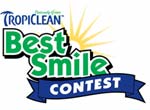 Does Your Dog Or Cat Have A Winning Smile?
You'll find out when you enter the TropiClean Best Smile Contest. Share a photo of your smiling dog or cat and tell everyone why your pet has "TropiClean's Best Smile." You could win a $1,500 contribution to your favorite animal shelter plus a $500 VISA gift card and more for yourself.
If your pet is one of the three that receive the most "stars" for the participating month, you'll win a $50 gift basket filled with TropiClean products – plus the opportunity to compete for the Grand Prize!
After the monthly contest ends on June 30, 2011, the 18 monthly winners will be entered to compete for the Grand Prize. Site visitors will again vote, and the photo given the most "stars" will be declared the Grand Prize winner on or about August 31, 2011. Five Runner-Up Prize winners will also be announced.
GRAND PRIZE WINNER:
• $1,500 donated in your name to your favorite animal shelter
• $500 VISA gift card for you and your pet to go on a shopping spree
• Sony HDR-CX110 High Definition Handicam digital camcorder or similar model ($350 retail value)
• Gift basket filled with TropiClean oral care and grooming products ($100 retail value)
5 RUNNER-UP PRIZE WINNERS:
• Sony HDR-CX110 High Definition Handicam digital camcorder or similar model ($350 retail value)
• Gift basket filled with TropiClean oral care and grooming products ($100 retail value)
18 MONTHLY WINNERS:
• Gift basket filled with TropiClean oral care and grooming products ($50 retail value)
Derrik's tip is to use the TropiClean dental products to get a head start by creating a beautiful smile for your pet!
Quick Refreshing Beverage For Thirsty Dogs
Fido Friendly Travel Talk With Susan Sims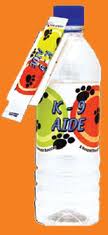 The warmer months are fast approaching and that means lots of fun in the sun for you and your furry best friend. And just like you, when outside exercising, your furry friend needs to stay hydrated. But how do you do this?
Susan Sims speaks with Gail Silverberg, owner of K-9Aide, who explains an easy way to keep your pet hydrated. K-9 Aide is a stick pack which can be added to your dog's water. Dogs love the taste; it hydrates them, boosts their immune system and keeps them healthy. K-9 Aide is flavored and comes in either beef or chicken.
K-9 AIDE is more than just a quick refreshing beverage for thirsty dogs. It is a water-based wellness plan that helps relieve stress and prevent sickness, aiding and enhancing your dog's immune system, for a longer and healthier life.
The benefits of K-9 Aide include the following:
• Everyday immune booster
• Restores and balances electrolytes
• Alleviates aches and pains
• Detoxifies your dog's system
• Quicker recovery from exercise
• Aids in recovery from illness
K-9 Aide is a great supplement for dogs during emergency/high stress situations and is a must for dogs in hot climates. K-9 Aide has an aroma and taste that dogs love! This is the only drink that will help your dog stay healthy and be around for a long time.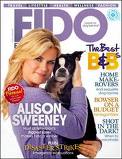 Fido Friendly Magazine:
The Travel Magazine For You & Your Dog, a complete guide to Fido-friendly accommodations across the United States and Canada. "Fido Friendly is the only magazine dedicated to the travel lifestyle of man's best friend, and the one magazine your dog will thank you for." And don't forget to join the Fido Friendly Travel Club.
Paw-Parazzi Pet Photo Contest
Steve Pinetti, Kimpton

At Kimpton, they love pets so much that they have set out to find the cutest and most photogenic pet out there by kicking off the Kimpton Hotels Paw-Parazzi Contest.
Anyone can upload a pet photo to their site. Every two weeks, the five photos with the most "Like" votes will win pet-tacular prizes from their partners such as Olive Green Dog, Polka Dog Bakery, and Republic of Paws. The contest runs for three months through May 31, 2011.
On June 1, 2011, judges from Animal Radio will select the Grand Prize photo from the 30 bi-weekly winners for the "Ultimate hosPETality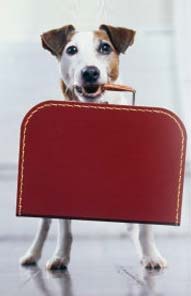 Getaway" which includes:
A two night stay at a Kimpton Hotel of the winner's choice
Two round trip tickets on JetBlue for human passengers
$500 credit for the photogenic pet on Pet Airways, a pet only airline
One $100 Kimpton Restaurant or in-room dining gift certificate
One in-room spa treatment for two
An Amelia Collection Carrier by Sherpa Pet Carrier
Use of pet amenities such as a dog bed, bowl, and treats

Anyone may enter by logging onto kimptonhotels.com to upload a photo of his or her pet.
What are you waiting for!

Dodge Journey Pet Destinations
What Is Your Favorite Place To Take Your Pet?
People who have pets love to travel with them. At Dodge, they have made it easier with their pet friendly vehicle, the Dodge Journey, which contains concealed storage bins, Chill Zone glove box cooler and second-row dual in-floor storage bins with removable and washable liners (very handy for muddy paws!) Call us with your favorite place to take your furry-friend: 1-866-405-8405.
This week's Dodge Journey Pet Destination: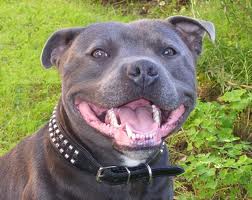 Mike who lives in Grand Junction, Colorado loves to take his dogs Glade Park just outside of Grand Junction. It is on the Grand Mesa National Forest and it has a good wide-open area to let your pet run around and play in. His two Staffordshire Terriers love this park. It is a big recreation destination and people not only bring their dogs, but you will see many people out riding their horses. A glade is an open space, and in this case, it is surrounded by natural wonders: Colorado National Monument, Piñon Mesa (with a chunk of Grand Mesa National Forest), and McInnis Canyons National Conservation Area.
To view Past Dodge Journey Pet Destinations, click here.
The Dogfather's Grooming Tip with Joey Villani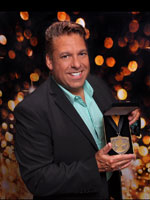 What To Look For In A Shampoo
It's easy when you have an itchy dog with dry skin, because you know you need to find a medicated shampoo. And if your dog has fleas and ticks, you of course will look for a flea and tick shampoo. But what if your dog has normal skin? There are thousands of different types of shampoos. So what should you look for?
The first thing you want to look for, or what you should make sure it doesn't contain, is lanolin, oil or silicone. Stay away from these ingredients! These ingredients will "leave something behind" on your pet. If you bathe your dog frequently, you will have a lot of "chemical build up." In longhaired dogs, this will cause their fur to knot.
These ingredients aren't bad if used properly and not over-used. But they all stain. It's like having an oil stain. If you get it on your clothes, it won't come out. The same thing happens on your dog's coat.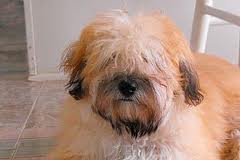 There have been studies on puppy coats to adult dog coats. A puppy's coat is vibrant, wonderful, shiny and the colors are real sharp and crisp. But as the dog gets older, the coat gets dull. Two things can cause this. The first thing is diet. But if your dog has a good diet, then what else could possibly cause this? It could be "product." Product can make a dog's coat very dull over time. So look for something in a shampoo that is not going to leave anything behind.
Another misleading ingredient in dog shampoo is optical brighteners. These are shampoos that claim to make a dog's fur whiter or that they enhance the colors on any colored dog. These shampoos will alter they way of the natural coat. These shampoos make your dog's coast look good for the time being, but over time it will damage their coat. The only way to remove the damage is to cut away the coat or correct it as it grows out.
So, when looking for a shampoo, make sure it does not contain any lanolin, oil or silicone, or does not say that it will brighten, whiten or enhance the color. If you do this, you are 100% safe when selecting that shampoo.
If you have a dog that is allergic to scents, look for an unscented shampoo. You can even purchase an unscented shampoo and spray your favorite cologne on your dog to make them smell good. Just make sure that you do not spray the cologne directly on your pet. Spray it on your hands, rub them together, and then rub them over your dog, making sure that you stay away from their face.

DOGFATHER'S GROOMING TIP Brought To You By SeniorPetProducts.com. Use the code "SAVE25" to receive 25% off!
Animal Radio® News with Stacey Cohen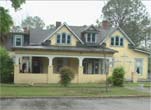 It's Just BATTY That Someone Would Even Want This House!
An empty home in Tifton, Georgia, is infested with as many as 20,000 bats and officials say they've declared it unfit for human habitation until the bats are cleared. "The interior and exterior walls are just full of guano," stated Melissa Skidmore of animal removal service Tru Tech. The infestation of Mexican free-tailed bats was one of the worse she had ever seen. A local code enforcement officer said he had no choice but to post the declaration when he saw several live bats upstairs and spotted several dead bats on the bottom floor of the house. A local real estate agent said the house is in foreclosure with an agency that has a buyer interested in purchasing the house.
Back To Prison in Michael Vick Case
A co-defendant in the Michael Vick dog fighting case has been sent back to prison. Quanis Phillips was sent back to serve 11 months for violating terms of his supervised release. Among the violations: talking to Vick at a Virginia Beach nightclub last summer and then lying to his probation officer about it. In 2007, Phillips was sentenced to 21 months in prison and three years of probation for his role in the Vick dog fighting case.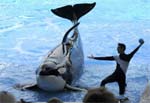 Killer Whale Back In Action
The killer whale that drowned a female trainer at Orlando's SeaWorld is back in action for the first time since last year's death, wowing thousands amid heightened safety that included a steel bar protecting the orca's trainers. He participated without incident in the marine park's signature "Believe" show for the first time since dragging 40-year-old Dawn Brancheau from poolside by her ponytail and drowning her during a performance on February 24, 2010. No trainer has been allowed in the water during the shows since Brancheau's death. This whale also has a record. He was one of three orcas blamed for killing a trainer in 1991 after the woman lost her balance and fell in the pool at Sealand of the Pacific near Victoria, British Columbia. He also was involved in a 1999 death, when the body of a man who had snuck by SeaWorld Orlando security was found draped over him.

Snake Wants SNL Appearance
Fans of the Egyptian cobra that escaped from the Bronx Zoo are doing all they can to get the snake on TV. A Facebook campaign has been started in an attempt to get the cobra on as the host of NBC's "Saturday Night Live." Several supporters have chimed in, suggesting that the musical guest be someone like White Snake, Poison, or Cobra Starship. A similar campaign was started for actress Betty White and eventually led to her being brought on to host the show. The cobra might not be quite as fortunate as Betty was, as zoo officials captured him. Prior to his capture, a fictitious Twitter account was started for the snake, which included updates about its travels around town.

PETA Wants To Sterilize Humans
PETA's spay and neuter campaign isn't just for cats and dogs anymore. The animal rights group now wants to sterilize humans. One man will win a free vasectomy as part of a contest held in honor of National Infertility Awareness Week. Entrants have to be over 21 and must have a cat or dog sterilized in the next month. The "prize" will go to the man who writes the most compelling essay answering the question "Why should PETA neuter you?" PETA is hoping to raise awareness about the toll human overpopulation has on the earth. The group claims countless animals are suffering because of human pollution, consumption of resources and destruction of wilderness. The contest runs from now until April 27th.
Chimp Causes Code Red
One of the chimpanzees at the Oklahoma City Zoo caused a code red to be issued last Friday morning. According to NewsOk.com, visitors to the zoo were forced to head indoors after a chimp named Mwami jumped over an electric fence and into the dry moat surrounding his enclosure. Mwami was eventually placed back in his habitat after about a half an hour. Zoo officials say Mwami has jumped into the moat four other times, noting that each incident was preceded by a fight amongst the chimps. Breeding issues are usually what cause the disputes and zoo officials say they are working to resolve the tension between the chimps.

Fish Tank Wedding
Taking the plunge isn't just a figure of speech for Leonard Sonnenschein and Valentina Machlich. They got hitched in a giant fish tank at World Aquarium in St. Louis. Sonnenschein is the CEO of the aquarium. They didn't have to worry about the stingrays and other aquatic creatures that circled them. The couple and a rabbi who officiated stood on a dry platform in the tank. The groom says his love of the sea and the creatures in it made the aquarium wedding a natural.
Loudest Purr on Record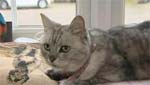 A gray-and-white tabby by the name of Smokey has cat-apulted to fame by purring so loud it has been recorded at a potentially record-setting 73 decibels. The British community college that measured the sound said it peaked at 16 times louder than that of the average cat – about as noisy as busy traffic, a hair dryer or a vacuum cleaner. Smokey's owner, Ruth Adams, asked Northampton College in central England to provide the equipment needed to submit a world-record application. The college dispatched a team with specialized sound equipment to record Smokey purring in the comfort of the family home in the village of Pitsford. The recording has been submitted to Guinness World Records. Seventy-three decibels is louder than ordinary conversation, which is generally around 60 to 70 dB. Hear Smokey in action.

Listen to the entire Podcast of this show (#593)

indicates XM Satellite Radio and Podcast versions only.