Animal Radio® Show #541 April 17, 2010

indicates XM Satellite Radio and Podcast versions only.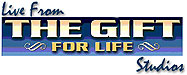 Why Our Dogs Are Getting Fatter
Dr. Ernie Ward, Chow Hounds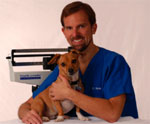 Dogs are turning from "Man's Best Friend" to "Man's Best Blimp," right before our very eyes.
We are a nation of excess. We have 60% of U.S. adults classified as overweight or obese. Nearly 50 per cent of America's dogs are overweight, and the percentage continues to rise every year. Dogs have gone from the doghouse to the bedroom, from kennels to couches, from hardwood floors to sharing a pillow. So why are today's pooches so portly and what can people do to stop this epidemic?
Stop "Free-feeding" your pets. Free-feeding means that you put food down and leave it out all day, refilling it occasionally. This doesn't work because we can't count on our pets to count their calories. Just like humans, pets can get become bored or stressed, and they will eat food that is readily available and eat more than they need to.
The pet food that we are feeding today is not the pet food from our childhood. Pet food today contains extra items such as sugar. The industry now goes by what they call the "First Bite Preference." What they are after is that when you put down food or a treat, you see your dog or cat devour it. They know that if they win that first-bite preference, you are more likely to buy that treat or food the next time.
We also confuse the communication signs from our pet. When we see our dog pleading with us with those "puppy-dog-eyes," we give them food. But what that pet is really asking for when they beg like that is for us to spend some time with them. Instead, we end up giving them food.
Dr. Ernie is all for label reform, because you can't pick up a bag of food and get really meaningful information from the label unless the company wants to do it voluntarily. Currently there are no regulations, no laws or no rules that require them to even put the number of calories in a cup or in the can. You will find that the only companies that put this information on their labels are the ones who are making weight loss claims.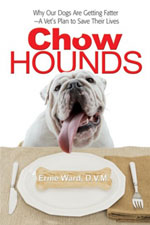 Just how many calories does your pet need in a day? You need to factor in their lifestyle, their age, and so forth. For example, an average indoor spayed/neutered housecat probably only needs about 180 to 200 calories per day. You will find out how to calculate this in his book, Chow Hounds.
How can you tell if your pet is fat? Look at the stomach region or hindquarters of your cat or dog when they are standing up. In a normal animal, there is going to be an upward slope, a flat belly. However, most of our pets have this hanging skin, which Dr. Ward calls "Swifter Cat" because the skin drags the ground. This is the most dangerous and unhealthy type of fat on our animals. The healthy fat is in their rump area. Next, can you feel your pet's ribs? Can you lightly touch them without having to dig around? Lastly, stand over your pet and look down at them while they are standing. They should have an hourglass shape.
If left untreated, obesity can shorten your pet's life and make their remaining years miserable. It can also lead to insulin resistant Type II Diabetes and other health problems such as cancer. Twenty years ago you never heard of osteoarthritis in cats, but now Dr. Ward is diagnosing it weekly.
Once your pet has been diagnosed with one of the weight related problems, you may or may not be able to reverse it. So, the trick is to prevent it! If you have a young pet that hasn't yet started that "middle age spread," take action. Learn about what you're feeding them. Get rid of the unhealthy treats and get your pet off of the high-fat, high-sugar food and use healthy alternatives such as carrots, broccoli and ice. And lastly, exercise! However, you can't just exercise the weight off entirely, as it is 60% what you eat and about 40% what you do.
In Dr. Ward's book, Chow Hounds, you will see how to choose the best commercial diets; feed a dog healthily; create wholesome meals from scratch without added fat, fillers, sugar and salt; decipher the good, the bad and the ugly of nutritional supplements and weight loss formulas; get a dog into the best shape possible and sustain a dog's weight loss. Filled with real-life case studies throughout, this book will inform, inspire and enlighten a dog owner in order to better care for a pet. It's about making informed, responsible choices that will dramatically enhance the overall well-being of a dog.
A Pet, People and Planet-Safe Solution
Dr. Ruth MacPete, World's Best Cat Litter™

With the 40th anniversary of Earth Day approaching, more people than ever are trying to live "green." This consumer behavior is impacting many industries, including the pet industry, with pet owners extending their eco-consciousness to food, toys and other products for their pets. With 93.6 million household cats in the U.S. alone, eco-conscious cat owners are seeking earth-friendly cat litter to reduce the huge volumes of "earth-unfriendly" litter – containing clay and artificial ingredients – - that go to the landfills each year.
World's Best Cat Litter™ has always been a very "green" product, and ahead of their time in terms of making sure that people are cutting down on the amount of waste that ends up in landfills. World's Best Cat Litter™ is an all-natural, whole-kernel litter that is flushable, septic safe and chemical free. This means that it doesn't end up in the landfills!
With scientifically proven performance, World's Best Cat Litter™ is the only litter with a patented formula that harnesses the microporous power of all-natural, whole-kernel corn to provide unsurpassed odor control, compact clumping on contact (easy clean up), long-lasting use (2–3 times longer than other clumping litters, using less litter and saving money) and a safer solution for pets, people and our planet alike. Unlike most cat litters that are mined from clay or artificially produced, World's Best Cat Litter™ is all-natural and safe for cats and kittens (over 8 weeks) without worry of ingestion, dust or allergy problems — and is especially suitable for sensitive pets and people. Made from a renewable resource that is biodegradable, World's Best Cat Litter™ provides a healthy, safe litter with no synthetic chemicals, clays or perfumes.

Veterinarian Dr. Ruth MacPete states, "I recommend pet parents minimize their pets' exposure to toxins by using natural household cleaners and natural pet products whenever possible. For cats, I recommend using an all-natural, biodegradable corn-based litter like World's Best Cat Litter™. It provides excellent odor control, and the clumping formula makes scooping and cleaning easy.
World's Best Cat Litter™ is reaching out to cat owners through fun and informative programs, including:
• Cat-centric updates, videos, coupons and news in the "Clearing the Air" blog
• Expert green tips and pet care at "Vet's Corner"
• News, updates and exclusive discounts via Facebook and Twitter
• Other ongoing community initiatives across the U.S. for cats and their owners.
Green and Pet-friendly Programs:
Due to its high-quality, superior performance and "green" attributes, World's Best Cat Litter™ has been invited to participate in a number of green and pet-friendly outreach programs, including:
• "Earth Day in Hollywood 2010" — providing environmentally conscious celebrities with select green gifts; celebrities include Jake Gyllenhaal, Cameron Diaz, George Clooney, Courteney Cox, Sting and Ellen DeGeneres
• "Hollywoof"— providing cat litter to celebrities who own both cats and dogs and who want only the best for their pets; celebrities include Paris Hilton, Miley Cyrus, Martha Stewart and Tori Spelling
• Select charities that aid cats across the U.S.
World's Best Cat Litter™ is safe for pets, people and the planet!
Pets Help Through Crisis
Mark Tuschel – Living Sober Sucks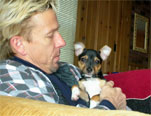 Mark Tuschel is a PhD - Previously heavy Drinker. After 32 years of daily drinking, his marriage and life collapsed. Determined to take control over alcohol he made the choice to live sober, and he did it with the help of his six dogs. Mark has chronicled his journey in his book, Living Sober Sucks.
Mark's dogs helped him by giving him the responsibility of their care and made him want to be sober because he needed to take care of his animals.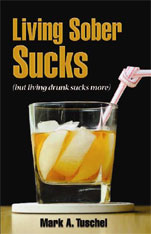 Mark's approach to sobriety may be a little unconventional and may not work for everyone. Mark tells people that instead of going to meetings, why don't you volunteer at an animal shelter and learn about life and how to be a part of the real world, instead of sitting in a room with people who are miserable and talking about their problems. You will no longer be hanging out in bars, so use this time to do something selfless and be of help, and what better way than to work with the animals!
Once you have cleaned up, consider getting a pet. However, wait at least 20-30 days of sobriety to let your body become clean and to make sure that you will stay clean before bringing in something you have to be responsible for. When you are ready, instead of going to a pet store, go to a shelter and get an animal that needs a home. Who knows, the life you safe may be your own!
The Trucking Cat

Joie Flickinger, Clutch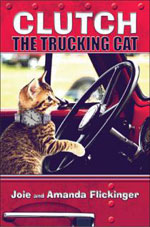 Joie and Amanda Flickinger are truckers. Years ago they adopted their cat Clutch from friends. His mother was half Siamese and his father was half bobcat, but he is the most loving, gentle, male kitten that they have ever known.
The first time Joie held him, Clutch sunk all four claws in his shirt, drawing blood, just to climb up to rub his nose on Joie's chin. This earned his name Clutch, and Joie and his wife were now in his clutches.
Clutch took to the rode very well. In fact, Joie and Amanda had a trucking buddy program and the kids were always asking about Clutch. They decided to write about Clutch in a segment of their letters called "Clutch's Corner" as told by Clutch. You can find out more about Clutch in their book "Clutch – The Trucking Cat."
Clutch no longer rides in the truck because the company Joie and his wife work for won't allow pets. We feel it is time to get another job and get Clutch back on the road!
Animal Radio® News with Bobbie Hill
Vick Brings Awareness to Illegal Dogfighting
There may actually be an "upside" to the Philadelphia Eagles' signing of convicted dog fighter Michael Vick to their roster as a back up quarterback - more people are aware that the so called sport of dog fighting is illegal. The number of investigations has jumped, according to the Pennsylvania Society for the Prevention of Cruelty to Animals. The organization says a surge in awareness since Vick joined the team last year, along with a hot line to report dog fighting, has resulted in stepped up enforcement and enough witness information to pursue prosecution in more cases.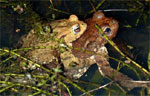 Toads Predict Earthquakes
British researchers are taking a hard look at the behavior of toads prior to a major earthquake. The scientists observed a mass exodus of toads from a breeding site in central Italy. Just five days later, a 6.3 magnitude quake struck, severely damaging the nearby town of L'Aquila, killing hundreds of people. Researcher Rachel Grant said the behavior suggests, "That toads are able to detect pre-seismic cues.... and use these as a form of earthquake early warning system."
Do Pets Go To Heaven?
The question has been posed for years and Discovery News attempted to answer it by consulting experts. Christianity preaches that every living being has a chance to get into heaven, while Judaism sites religious texts saying the god of Israel bestowed life into animals allowing them to have living souls. Islam has the opposite view, according to an official at the London Mosque who said, "Animals do not have souls." Buddhists have the most unique answer - since they believe animals are sentient beings - their doctrine believes humans can be reborn as animals and any animal may be reborn as human.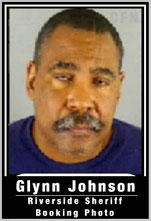 Fire Chief Charged With Animal Cruelty
The former L.A. County Assistant Fire Chief charged with felony animal cruelty in connection with the beating death of a puppy has been sentenced. Glynn Johnson received a 90 -day sentence along with 3 years probation in the beating death of Karley, a 6 month old German Shepherd mix. Johnson, who claimed he acted in self defense, was also sentenced to complete an anger management course, perform 400 hours of community service working with dogs and repay Karley's owners for veterinary expenses.
Smokers Can Be Cited for Endangering Their Pets
Pet owners in the U.K. who are smokers are being warned that under the Animal Welfare Act of 2006 they can be sited for endangering animals. The law was recently reviewed and interpreted to cover pet owners who knowingly expose their pets to the carcinogens in cigarette smoke. RSPCA officers are giving smoking pet owners the option of surrendering their animal or all smoking materials.
Overweight Pets a Big Problem In U.S.
Overweight pets are a growing problem in the U.S., according to the Association for Pet Obesity Prevention. Current numbers show 45% of dogs and 58% of cats are fat, overweight, and obese. Experts say "treats" continue to be the main culprit in the chubby epidemic as well as owners who refuse to recognize their pet's problem. Veterinarians say the connection between excess weight and health problems top the list of cases seen in their offices.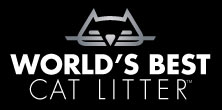 NEWS UPDATE Brought To You By World's Best Cat Litter™
Listen to the entire Podcast of this show (#541)