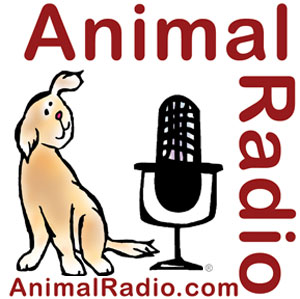 Animal Radio® Show #646 April 21, 2012
Your Pet's Carbon Paw Print Special

Sponsored by
Ed Begley, Jr. - Going Green With Our Pets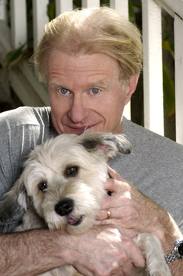 Actor, author and pioneering environmentalist Ed Begley, Jr. has been a longstanding advocate for environmental issues. Ed has led the Green Movement for many years, both as a personal example of sustainable lifestyle practices and a vocal spokesperson towards a more Earth-responsible society. He believes that even the simplest changes in personal habits, multiplied by a growing populace of concerned humans, can create a lasting effect on the health of our planet and of all living things.
Ed believes there are things that we can all do to protect the earth and ourselves. He thinks we should start with our cleaning products, which are usually quite toxic. Get rid of them and use non-toxic alternatives. Think about when you use chemicals on your carpet. Your pet will roll around on the carpet and get a big dose of chemicals, which is a lot for their small body weight. Ed has created some environmental friendly cleaning products, "Begley's Best," for you to use in your own home. He has created everything from an all-purpose cleaner to a carpet spot remover. And if you're tight on money, you can always use vinegar and water to clean and even baking soda. Being green saves the planet, but it can also save you "green" when it comes to spending money.
But don't stop there. What about the air filters in your home? Pet hair can clog your air or heating units, forcing them to work harder and thereby costing you more money in electricity. Make sure you change your filters regularly. Another thing you should check on a regular basis is your refrigerator. Hair and dust can collect on the coils and compressor, also making it work harder to keep things cool.
Ed doesn't just talk to the talk. When he travels in his hometown of Los Angeles, he always takes his bus pass with him. When he is in New York, he has his City Metro Pass and his CTA Pass. You will always find him riding the local bus system, but never a cab!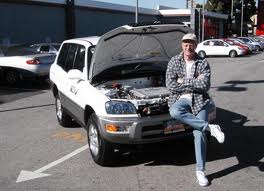 At one time when Ed was single, he got his electric bill down to $100 for the entire year! Now, he has a family consisting of a wife and baby, and his current electric bill still runs only about $600-$700 per year. This includes running a house for 3 people; running a mini-TV studio with bright lights and people coming and filming all of the time; and it's charging an electric vehicle 10,000 miles per year. Not bad!
Ed started driving an electric car in 1970. He is exaggerating when he stares it was a "car," and that it was more like a golf cart with a windshield wiper and a horn. He states that electric cars are much cheaper to maintain, because there are no tune-ups, no oil change, no fan belts, no radiator flushes, no valve checks or smog checks, and of course no gasoline! Overall, a very cheap car to drive.
Along with his wife and baby, Ed currently has a new male rescue dog named Bernie. This, of course, doesn't include the feral cats that he regularly feeds. Ed traps and alters the feral cats that he can, and he currently has 3 feral cats that live on his roof.
Look for Ed in a new HBO moving coming out in 2013, called Mohammed Ali's Greatest Fight. Which conjures up the image of one of his greatest fights in the ring. However, it is his greatest battle, which occurred in court, because he didn't want to fight the Vietnamese in Southeast Asia.
Antibacterial Spray & Wipes For Our Pets
Rosemary Fayad, Pet-E-Pure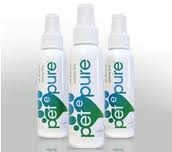 Over a year ago I was thinking about how our lives changed now that we use antibacterial waterless soaps and gels to be clean after touching things and to avoid getting sick. So I thought to myself: "Why don't I clean Yeyo, my 7 year old Yorkshire Terrier every time I walk him. He is always stepping on his and others dogs pee and sometimes even nastier things. Or Lukin my adopted cat who loves chasing innocent lizards in the garden?"
The fact is our pets step in hazardous material like, dog poop, urine, gasoline, oil, and others. Then they step on our furniture and put their paws on our kids and ourselves. They can carry disease-causing bacteria on their paws and coats. And, unknowingly bring it into our homes.
Because we love our pets, many of us ignore this fact and many of us don't even realize it. So the purpose of sanitizing my hands all the time when I'm outside is worthless if I don't do the same at home, especially with my pets.
I started looking for Sanitizing sprays or wipes on the net, went to pet supply stores, and if I was lucky to find one, because believe me it was hard, they were not antibacterial or made of chemicals that could not be used as an everyday cleanser. That's when I thought of Pet E Pure All Natural Antibacterial Spray and Biodegradable Wipes. We created Pet-e-Pure to help pet lovers, like myself, prevent their pets from spreading germs and getting sick.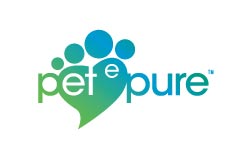 We love animals. That's why we created the best product to protect them. And we love animal lovers too, so for them, we not only have the best value but also a Buy one Try one Free offer. Just go to www.purepawspurehome.com. We are also giving away a Pet E Pure Organic and Reusable bag, which you can use to carry Pet E Pure product for walks or even your groceries. Only select the bag and at checkout enter coupon PETS. The Buy one Try one Free is automatic when you select it. We also guarantee our product for freshness and effectiveness.
All Natural, Allergy Free Dog Chews
Cindy Dunston Quirk, Scout & Zoe's Logo.jpg ScoutZoeantler.646.jpg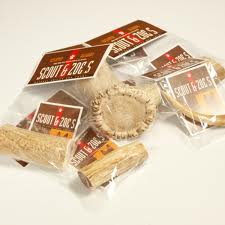 Both my dogs, Scout & Zoe, have allergies and can't have anything beef or rawhide bones. I struggled forever to find something for them to chew on. Necessity is the mother of invention, so through trial and error, I created Scout & Zoe's Antler Dog Chews.
Antler chews are the right choice for the 15 to 20 percent of dogs with allergies to beef or pork, as well as those who suffer from certain other digestive problems. They're a safer choice for any dog, because antler chews don't splinter like bones. Owners like them because they don't wind up in a gooey mess like rawhide, and best of all they take away the need for pets to chew on furniture, shoes and other things around the house.
Antlers are a natural, organic, renewable source. Scout & Zoe's only uses premium stock; shed elk antlers from the western region of the USA. We also don't waste any of the antlers. The calcium powder dust that is left from cutting the antlers is also packaged and used for

all types of animals, from birds, reptiles to any animal that needs calcium.
Typically lasting four to six weeks, Scout & Zoe's chews are available in a variety of sizes to suit every breed. No animals are harmed and no violence is imposed on any elk during the gathering of the antlers. Sustainable. Good for the Earth. Antler chews are nature's best recycling project and dogs love them!
2nd Annual Paw-Parazzi Pet Photo Contest
Steve Pinetti, Kimpton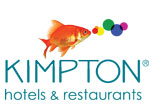 Last year we thought we'd do a fun little contest for our guests to show off photos of their pets. We imagined we'd get a couple hundred entries , but to our surprise almost 2300 pets entered the contest - dogs, cats, chickens, bunnies, turtles, lizards, even a baby calf entered - it was amazing! So, we decided to do it again!
To enter the 2nd Annual Paw-Parazzi Pet Photo Contest, upload your pet photos at kimptonpets.com and follow the contest link. The public will vote on their favorites. The 20 entries with the most votes will win great prizes from our partners like Olive Green Dog, Polka Dog Bakery, and FIDO Friendly Magazine.
The Grand Prize winner will win the Ultimate HosPETality Getaway which includes: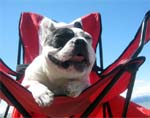 Two round trip tickets on JetBlue for human passengers

One $100 Kimpton Restaurant or in-room dining gift certificate

One in-room spa treatment for two

Quaker Pet Group & Republic of Paws Ultimate Legacy Pet Carrier

Pet amenities such as dog bed, bowls and treats during your getaway
Last year Petey, a Boston Terrier from Seattle won and we can't wait to see who it'll be this year! What are you waiting for – take that picture!
The Dogfather's Grooming Tip with Joey Villani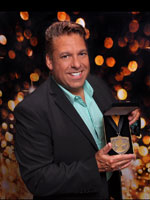 Bathing A Hard To Bathe Dog
It's not always easy to bathe your dog at home. Some dogs are afraid of the sound of water and will try to jump out of the tub or even bite.
If you are going to bathe your dog at home, you need to start with a good doggy shampoo. Next, fill the tub up to a level equal to your dog's elbow, with lukewarm water. When the water is running add about a 1/4 cup of the shampoo, if you're using a full sized tub.
Next, turn off the water and place your dog into the tub. They shouldn't mind this at all. And if it is a nice temperature, they will probably like it!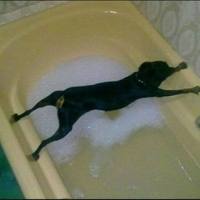 Then, take a cup and run water down their backside, working your way up to their head, rubbing the shampoo in as you go.
In the meantime, turn on the water very slowly, just so they hear it. What you want to do is get them used to the sound of the water, as this is a sound they don't normally hear, and it usually startles them. If you turn the water on hard, this is where they start to freak out and will try to jump out of the tub.
When you are done shampooing your pet, let the water drain and turn the water up just a little bit more, so they can hear it a little easier. By this point in time, they will get used to the sound of it.
All that's left to do is grab the cup and give them a final rinse, dry them off, and everyone is happy!
Animal Radio® News with Stacey Cohen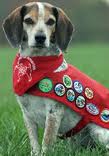 Dog Scouts of America
They've got badges and campouts, cookie drives and troops in 22 states. The Dog Scouts of America even has a motto or two as the half-human, half-hound organization goes about the business of doing good deeds. One of the first badges for Jasper, a 3-year-old collie-lab mix, was disaster preparedness. After all, he lives with his owners just southeast of San Francisco, where you have to be aware of earthquakes and other natural disasters. Jasper and his humans belong to Troop 198 in Santa Clara and have earned 18 badges altogether. Each, the humans said, has made him a better dog. "We go outside and I know he's going to be safe," Verdahl said. "If there's an emergency, I know he will listen to me." There are 682 Dog Scouts who belong to 38 troops across the country. The organization has around 80 badges. Dogs are not required to earn badges beyond the first one, for basic obedience and appropriately called the Dog Scout Badge. The Scouts have two mottos. For humans: "Our dogs' lives are much shorter than our own. We should help them enjoy their time with us as much as we can." For dogs: "Let us learn new things that we become more helpful." Both serve as inspiration for the group's grossest badge: "Clean Up America." It consists of picking up piles left behind by other dogs on trails, parks and beaches. The organization was founded by Lonnie Olson 13 years ago. Membership is $25 a year.

Bill Regulates Owning Wild Animals
Ohio animal owners are roaring over a bill that would institute strict regulations that could result in many wild animals being taken away from their owners. Animal owners, activists and pet organizations packed a hearing room in Columbus to testify against Senate Bill 310. Sponsored by Zanesville Republican Sen. Troy Balderson, the bill would create a list of wild animals that would be deemed dangerous, including big cats, bears, some primates and certain types of snakes. The bill would establish stringent permitting policies and eliminate the private purchase of dangerous wild animals in the state beginning Jan. 1, 2014. The legislation resulted from the tragedy last October near Zanesville, where Terry Thompson let his 56 wild animals loose. Thompson, 62, released the grizzly bears, lions and tigers from their dilapidated cages and then committed suicide.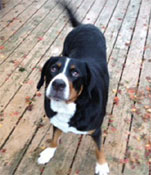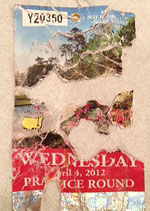 No Rain, No Hail and No Vomit!
A Seattle resident is leaving little doubt that he's a huge golf fan. Russ Berkman tells sports radio station KJR that he made his dog throw up after discovering that the animal had eaten his tickets to this year's Masters tournament. Berkman returned home one day to discover that his pet pooch had snacked on all four of his tickets. Rather than call off his trip, Berkman fed the dog Hydrogen peroxide, which is safe for animals and then dug out the pieces of the tickets from the dog's vomit. Berkman then contacted the Masters and provided photographic proof of his destroyed tickets in an attempt to get new passes. They obliged. As a result, Berkman will get to enjoy his trip!
Top Pet Accident-Prone States
When accidents happen to four-legged family members, every moment matters. And according to 2011 claims data from No. 1-rated Petplan Pet Insurance, pets residing in some states are more likely to encounter an accident than others. Petplan's Top 5 states for accident-prone pets are: 1. California; 2. Pennsylvania; 3. New Jersey; 4. Florida; and 5. New York. At the bottom of the list are the five states with the fewest pet accidents: South Dakota, North Dakota, Wyoming, West Virginia and Montana. Accidents are not only harmful for pets, but can also hurt the family budget. According to 2011 Petplan claims data, the national average cost of veterinary care for a pet who was hit by a car was $1,450 per incident, with costs reaching as high as $11,700 in one case. "Whether you live in California or South Dakota, pet parents everywhere should be prepared in case of an emergency," says Dr. Jules Benson, Vice President of Veterinary Services at Petplan. When you take the time to prepare in advance, you'll be ready for the pet accidents and injuries you never saw coming. To learn more pet first aid tips, visit www.GoPetplan.com.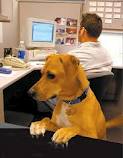 Benefits Of Pets At Work
A new study supports the stress-reducing benefits of bringing your pooch to work -- to play with, look at and pet while working. According to a Virginia Commonwealth University Study, having a dog at work not only reduces the owners' stress level but also increased the level of job satisfaction for other employees as well. The study was published in the International Journal of Workplace Health Management. "Dogs in the workplace can make a positive difference," said head researcher Randolph T. Barker. "The differences in perceived stress between days the dog was present and absent were significant. The employees as a whole had higher job satisfaction than industry norms." According to The Humane Society of the United States, there are numerous benefits to having dogs at work, including improved staff morale, worker productivity, and camaraderie among employees.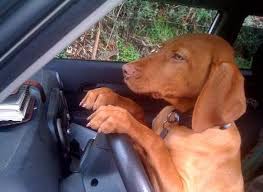 Canine Fender Bender
Parking lot fender benders might not be that uncommon, but parking lot fender benders caused by a trio of canines are a different matter. According to insurance reports by the AlfaStrakhovanie Group, an unnamed woman recently returned from a shopping trip at the mall to discover her car had been hit by a vehicle that was apparently driven by three dogs. She later learned that the owner of the car had left it running with the animals inside and they somehow managed to put it in gear. The woman took pictures of the accident, explaining that she never thought anyone would believe the story if there wasn't evidence. The insurance company, however, says the incident has been recognized as a legitimate insurance event.

NEWS UPDATE Brought To You By PetzLife.com. Use the code "RADIO" to receive 20% off!

Listen to the entire Podcast of this show (#646)