April 22, 2005
Animals in the Arts Special
Breed Specific Legislation
Merritt Clifton, Animal People

There are five times as many pit bulls as there were 5 years ago, and almost ten times as many as there were 20 years ago. While there are as many dog bites from other dogs as there are from pit bulls, their physical make-up and lack of inhibitions make their bites worse, serious enough to maim or kill. Unfortunately, with most pit bulls there are no warning signs that they are about to attack. This is in part because of their cropped ears and tails, short hair which won't stand up down their back, and they don't usually bark, or have been de-barked.
The ban was originally thought to be wiped out back in the south in the 1940's, where the Ku Klux Klan used them, but came back strong in the 1990's with dog fighting and drug trafficking.
Breed specific legislation is not necessarily a bad thing. In some cases it actually helps animals. Take for instance dogs that have long hair ­ a breed specific legislation would make it okay for them to be outdoors, but also making sure that short haired dogs be brought in the house.
Unfortunately not all dogs are created equal, making breed specific legislation necessary. It does not mean, however, that all of these animals should be killed.
http://www.AnimalPeopleNews.org
A History of Pets in the Arts
Katherine Grier, Pets in America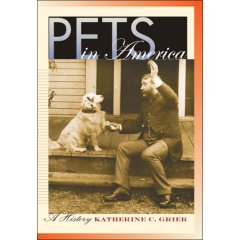 Have you ever wondered about the role pets played with earlier generations? We may believe that we were the first century of humans to enjoy our companion animals. However, Katherine takes a look back over the period from 1840 to 1940, with a detailed portrait and shows the way talk about and treat our pets - as companions, as children, and as objects of beauty, status, or pleasure - have their origins from long ago. She also discusses how pets have influenced the arts over the years. Listen as Katherine talks about the history of pets in our ancestors' lives and how we have been influenced by them over the years.
Patrick, The Wayward Setter
Diane Ganzer, Write in Your Ear Productions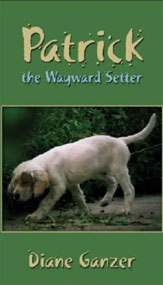 Sammy St. Croix interviews Author Diane Ganzer of Write In You Ear Productions. Diane's latest series is titled "Patrick the Wayward Setter," developed after her own English Setter. The books and CD combos are great for classrooms. The combination of listening to the CD while reading along with the books is helpful for the teachers as well as the children. This is especially helpful for children who have learning disabilities.
Diane's next projects are "Yer Pets, Yer Pals," "Heart Warmers, Stories of Hope Continues," and "Tales for Tots."
http://www.WriteInYourEarProductions.com
Cheeta - The Painting Chimp
Dan Westfall, C.H.E.E.T.A.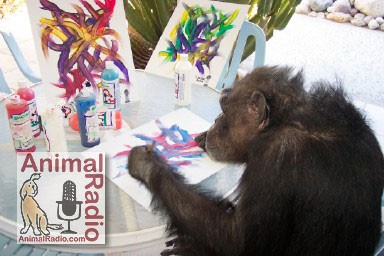 Cheeta is loved for his roles in the Tarzan movies from the 1930's and 40's, and he loves to paint, after eating of course! Cheeta's paintings can be attained for a donation to help with costs at the sanctuary, C.H.E.E.T.A. , which stands for Creative Habitats and Enrichment for Endangered & Threatened Apes.
Dan Westfall started the sanctuary when he received custody of Cheeta of Tarzan movies fame. He created a desert sanctuary to provide residence, care, and rehabilitation for homeless or unwanted ex-show business primates. There are chimpanzees, orangutans, and monkeys at our desert refuge. Dan said primate researcher Jane Goodall inspired him to start the sanctuary. Most of the animals at the sanctuary are ex-show business primates but there are a few other animals that aren't retired stars. Cheeta the Chimp is the most well known star at the sanctuary and is the oldest at 74. He was recently dubbed the oldest chimpanzee by Guinness Book of World Records.
The Hummingbird - Good Vibrations
Rae Ann Kumelos, Voice of the Animal

It's time to mark your calendar with a day of joy - the return of the hummingbirds. Is she a friend of the fairies of does Hummingbird carry the spirit of Tyrannosaurus Rex? This smallest of all birds hums her own tune.
http://www.VoiceOfTheAnimal.org/
Daddy the Dognapper
Courtesy of the Long Island Press http://www.longislandpress.com
A Deer Park man has been charged with stealing a Chihuahua from a West Islip pet store on St. Patrick's Day, according to Suffolk police.

Police say 27-year-old Nicholas Savoia is the man who robbed BTJ's Jungle of a diminutive puppy named Georgie on Mar. 17. Savoia was caught on tape as he took the timid Chihuahua out of her cage and used his young daughter to keep the puppy from being seen as he walked out of the store, according to BTJ's co-owner, Bill Niehoff.

Georgie, who weighed just over a pound, was found Sunday on a little league field in Deer Park after cops received two anonymous calls, one believed to be from a guilt-stricken Savoia.

Music from the Pink Dolphins
Skip Haynes, Laurel Canyon Animal Company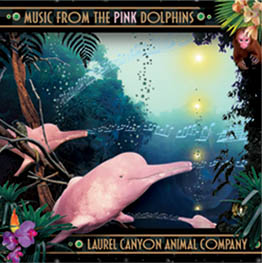 The Laurel Canyon Animal Company spent two years utilizing the talents of three animal communicators, an award winning author, an award winning composer, a female Indiana Jones, a world renowned scientist, some of the best musicians and vocalists in the world creating Music From the Pink Dolphins, a musical adventure directed and guided by the the Dolphins themselves.
Join us on a journey up the Amazon to the rain forests of Peru to meet the Pink river dolphins. To the local people, they are "Botos" -shape-shifters that, in the guise of human desire, can claim your soul and take you to the Encante, an enchanted underwater world beneath the river.

People who spend time with Dolphins experience an amplified sense of intuition, wisdom, compassion, peace and higher guidance. Music From the Pink Dolphins will soothe away your rough edges, melt your stress, attune your intuition, and help you to connect to the place within that holds all the answers to every question.
So relax and come with us to that perfect place where the Amazon melts into the forest, where dolphins swim among treetops, and the most impossible of possibilities come true. Learn what the Botos have shared with us.
We hope you enjoy the journey.
Doggy Profiling
Beth Nelson, Animal Ark Animal Shelter and Host of Animal Wise Radio
An Ohio appeals court issued a landmark decision in City of Toledo v. Tellings on March 23, 2006, which may affect pit bulls and pit bull "look-a-likes" and their owners nationwide. In this case, one of Tellings' three law-abiding pit bulls was euthanized by a dog warden. Also, Tellings was criminally charged for violations of various state and local vicious dog laws.
On appeal, Tellings challenged the constitutionality of two of the laws. The appellate court, in reaching it's decision, considered the transcript of the trial court, which reflected five days of testimony by 16 witnesses, many of them experts. In the process of reviewing this record, the court learned that many of the "beliefs and 'myths' about pit bulls [were] simply untrue and unsupported by now accepted scientific, genetic, medical, or canine behavior principles".
http://www.AnimalWiseRadio.com
http://www.AnimalArkShelter.org
Talk With Your Animals
Joy Turner
Joy talks to a guardian whose dog is afraid to have his nails trimmed. The dog, Kiko, advises Joy that he envisions his toes bleeding when someone trims his nails. Joy advised his guardian to slowly lead up to a nail trimming by touching his feet
http://www.TalkWithYourAnimals.com
Pet Paintings
William Everly, Everly Originals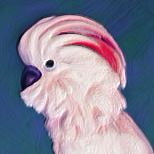 William started painting at the age of three. Five years ago when Everly Originals was founded, William mostly painted people. But now, the demand has grown for paintings of pets.
Everly's realistic style is reminiscent of those found in world class museums. You can actually see and touch every brush stroke, every hair. Hand painted with meticulous detail capturing the true spirit and likeness of your loved ones. The archival canvas and pigments used are rated to last generations.
Everly's Pre~Paid package entitles you to a hand painted oil on canvas portrait. Each customized painting is registered with a Certificate of Authenticity that establishes a valid credential for future appraisal of the painting. The result is an affordable masterpiece that will be cherished forever.
A survey once showed that 70% of people were more likely to give a gift to their pet instead of their spouse! If that's true, then this is a gift your pet will love!
http://www.EverlyOriginals.com
Guide Dogs in California - Licensing Instructors
Dr. Jane Brackman, State Board of Guide Dogs for the Blind
The State of California announces Dr. Jane Brackman as executive officer of the California Department of Consumer Affairs State Board of Guide Dogs for the Blind.
Dr. Brackman is a leading authority on the cultural history of canine domestication and an expert in the history, biology, and evolution of dogs and the role dogs play in human society. Dr. Brackman served four years as Executive Director for Guide Dogs of America, Los Angeles California. She is well known in the blind community for her contributions to advocacy issues. She is the author of two books, The Dog in the Picture and its companion book, The Cat in the Picture and a longtime resident of Altadena, California.

The State Board of Guide Dogs for the Blind is a consumer affairs agency that licenses instructors, regulates guide dog schools, and serves more than two thousand guide dog users. Twenty-five percent of blind dog handlers in the United States live in California.

California is the only state that requires instructors to serve a three-year apprenticeship at a licensed school. In addition they must pass an oral and written exam before taking a practical test to demonstrate their ability to travel safely and efficiently under blindfold with a guide dog.

Part of Brackman's mission in overseeing the seven-member board is to advocate for blind consumer issues, such as accessibility rights. By law, people who travel with guide dogs must be allowed access to any place a sighted person can go.

Guide dogs, specifically trained to perform physical tasks that serve to mitigate the person's disability, differ from therapy animals and dogs used for mental health or personal defense. Less than half of the dogs that enter guide dog training schools actually graduate according to Brackman.

http://www.dca.ca.gov/guidedogboard
http://www.janebrackman.com

Pet Proofing
Dr. Jim Humphries, Veterinary News Network
The most common pet emergencies veterinarians see are fractures, intestinal blockages, ingestion of household chemicals, lacerations and soft tissue trauma, all of which can result from accidents at home. Pet proofing your home is a simple and an inexpensive way to keep your furry family members safe and happy. Listen in as Dr. Humphries explains some of the things you can do to pet proof your home.
Council OKs New Digs for 3 Elephants

The City Council voted 13 to 2 to approve construction of a $39-million, 3.5-acre exhibit for the park's three pachyderms. The vote concluded months of testifying, rallying and e-mailing by dueling campaigns - those who favored the exhibit and those who believe only a sanctuary or preserve can appropriately house an elephant.
"This is an investment in the children of Los Angeles," said Councilman Tom LaBonge, whose district includes the park.
Another supporter invoked the movie "Crash" to make a strained comparison between the frustrated Angelenos of the movie and children unable to see real elephants.
"In the opening scene," said Councilman Alex Padilla, "Don Cheadle is talking about how in Los Angeles sometimes we crash into each other just to feel something. Because sometimes we don't have that human interaction. Well, if we're going to relegate the children of Los Angeles to only experiencing wildlife via the Internet, I think we're doing them a tremendous disservice."
But activists argued that elephants, which can walk miles a day in the wild, need hundreds of acres to roam and to maintain the health of their problem-prone feet.
Councilman Antonio Villaraigosa."I don't think zoos are big enough to house elephants. Nature preserves are more appropriate places for elephants," Villaraigosa said Tuesday.
One possible complication: Assemblyman Lloyd Levine (D-Van Nuys) has introduced a bill in the state Assembly that would mandate California zoos provide five acres for three elephants - and half an acre more for every additional elephant. The bill is scheduled to go to a committee hearing next week.
New Maine law expands to protect pets
Spurred by growing evidence of a link between domestic violence and animal abuse, Maine has enacted a first-in-the-nation law that allows judges to include pets in protection orders for spouses and partners leaving abusive relationships.
In helping pets, advocates hope to help battered women and others who aren't willing to abandon their animals to be saved themselves.
"This is a very innovative, new approach, and it makes perfect sense because the protection order is a critical stage for women and others seeking protection," said Nancy Perry of the Washington, D.C.-based Humane Society of the United States.
Gov. John Baldacci says the law, which provides for civil penalties such as fines or jail time for those who violate a protection order, should give pause to abusers who might resort to violence or threats against pets as a means of keeping their victims from leaving a relationship.
Law enforcement officials, animal welfare agents and advocates for domestic violence victims say it's not unusual to hear of abusers who vent their rage against a partner's pet.
"It's just another tactic to keep power and control over the victim," said Cindy Peoples of Caring Unlimited, a shelter in York County.
Several agencies in Maine participate in a program called PAWS "Pets and Women to Safety" that arranges confidential placement of animals in foster care so their owners can move into a shelter knowing that their pets will be safe.
The Animal Welfare Society in Kennebunk has a PAWS program that works with Caring Unlimited. "They've worked with all kinds of pets and farm animals," Peoples said, "from cats and dogs to horses and exotic birds."
Listen to the 1/2 Hour ABRIDGED VERSION Podcast of this show (#334).

View Animal Radio Network® Broadcast Schedule in a new window.


Listen to Animal Radio® - Go to the launch page


Return to Animal Radio Network® Home Page