April 23rd 2005
Bob Barker is an outspoken member of the animal rights movement, and is known for ending each episode of The Price is Right by saying: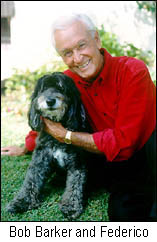 "Help control the pet population, have your pet spayed or neutered." CBS now goes out of its way to offer prizes that do not violate Barker's animal rights views. Barker has also established the DJ&T Foundation, the purpose of which is to help control the dog and cat population. He is funding the foundation through his own resources to support low-cost or free spay/neuter clinics
Earl Holliman
Actors and Others for Animals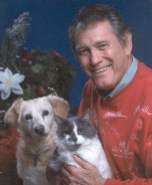 Earl Holliman, star of stage, screen, and animal fund-raisers has been president of Actors and Others for Animals for over 25 years. Actors and Others for Animals is a California 501(c)(3) non-profit corporation dedicated to the promotion of the human treatment of animals. Their main mission is to curb the pet overpopulation problem by subsidizing spay/neuter surgeries. Together with other vital services, they are there to help pet guardians living on a low and/or fixed income care for their beloved companions. Earl Holliman currently lives in Los Angeles with his two dogs and 10 cats.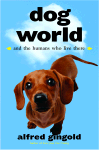 Alfred Gingold
Dog World and the Humans Who Live There -A hilarious excursion through the studied, obsessive, colorful, demanding, occasionally lunatic world of contemporary dog ownership. In the fall of 2001, Alfred Gingold found himself succumbing to the undeniably endearing behavior of his family's new Norfolk Terrier, George, and becoming a member of what he calls Dog Nation: the 43 million dog owners and their 55 million dogs living in America today. In a matter of weeks, Gingold had become a firsthand ethnographer of the passions (read: idiosyncrasies) that define dog owners everywhere. It was literally a case of puppy love.

Wendy Christensen - Outwitting Cats
Skeptics claim it's impossible to understand - much less train -- cats. Happily, Wendy Christensen knows they're wrong. Cats are smart, independent, and often stubborn. But they're also extremely

self-interested: always alert for a good deal. In this book, you'll learn the secrets of offering your cat that irresistible "good deal" he craves. Outwitting a cat means persuading him that what you want is also what he wants. And it's not as hard as you think!

Lynne Butterworth
"The JELD-WEN Most Reliable Pet Contest"-Just in time for National Pet Week May 1-7, the world's leading manufacturer of windows and doors is sponsoring "The JELD-WEN Most Reliable Pet Contest." JELD-WEN salutes the nation's homeowners, families and their pets during this nation-wide observance. Listeners can enter to win a custom-designed and constructed pet playhouse worth $5,000, and non-profit animal shelters are eligible to win a $5,000 cash prize.



Darlene Arden
Brushing Your Dog's or Cat's Teeth


Rae Ann Kumelos
From Charlotte to Shelob
Charlotte was not the first spider in myth and legend to weave words of wisdom and power. Meet the spiders who have inspired heroes and heroines from cultures all over the world to spin webs of wisdom, weave amazing dreams, and create order out of chaos.