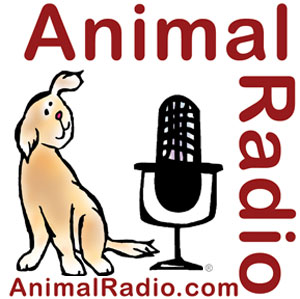 Animal Radio® Show #594 April 23, 2011
Second Chances
Linda Francis Lee, Emily and Einstein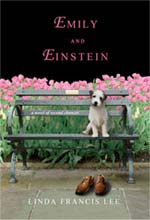 The crowning theme of the book Emily and Einstein is the idea that second chances do come along in life, but it's what we do with that chance that shows us who we are as people.
In the book, flawed husband Sandy gets a second chance to treat his wife, Emily, with love and respect as her canine companion, but he also watches as Emily learns for herself how to move on from difficult events in order to have a happy life.
Emily's husband was a "dog of a man" in his human life, but when he comes back as a dog, that is when he learns how to be a true man. He learns about life and about helping people beyond himself.
Linda Lee Francis explains that the story is not written about her own life (or should I say her own husband) as she states that she has a wonderful husband. Bur, perhaps she picked up a few things about men who are dogs from her girlfriends!
Bottom line - how wonderful would it be in life if we could come back and do things over to make them right!
http://lindafrancislee.com/content/books_emily_and_einstein
Paw-Parazzi Pet Photo Contest
Steve Pinetti, Kimpton

At Kimpton, they love pets so much that they have set out to find the cutest and most photogenic pet out there by kicking off the Kimpton Hotels Paw-Parazzi Contest.
Anyone can upload a pet photo to their site. Every two weeks, the five photos with the most "Like" votes will win pet-tacular prizes from their partners such as Olive Green Dog, Polka Dog Bakery, and Republic of Paws. The contest runs for three months through May 31, 2011.
On June 1, 2011, judges from Animal Radio will select the Grand Prize photo from the 30 bi-weekly winners for the "Ultimate hosPETality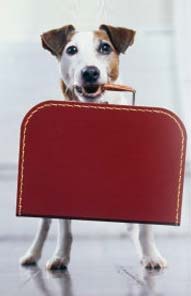 Getaway" which includes:
A two night stay at a Kimpton Hotel of the winner's choice
Two round trip tickets on JetBlue for human passengers
$500 credit for the photogenic pet on Pet Airways, a pet only airline
One $100 Kimpton Restaurant or in-room dining gift certificate
One in-room spa treatment for two
An Amelia Collection Carrier by Sherpa Pet Carrier
Use of pet amenities such as a dog bed, bowl, and treats

Anyone may enter by logging onto kimptonhotels.com to upload a photo of his or her pet.
What are you waiting for!

Dodge Journey Pet Destinations
What Is Your Favorite Place To Take Your Pet?
People who have pets love to travel with them. At Dodge, they have made it easier with their pet friendly vehicle, the Dodge Journey, which contains concealed storage bins, Chill Zone glove box cooler and second-row dual in-floor storage bins with removable and washable liners (very handy for muddy paws!) Call us with your favorite place to take your furry-friend: 1-866-405-8405.
This week's Dodge Journey Pet Destination: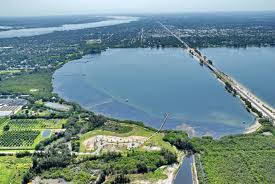 Bill is a trucker who travels all around the country. One of his favorite places to take his dog is the Manatee Avenue Causeway in Bradenton, Florida (Highway 64). There is the bay on both sides of the road. People take their dogs, everything from Chihuahuas and Great Danes, to even horses to this beautiful bay.
To view Past Dodge Journey Pet Destinations, click here.
Tropiclean Best Smile Contest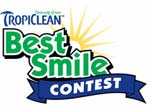 Your pet could be a winner! Share a photo of your smiling dog or cat and tell everyone why your pet has "TropiClean's Best Smile." You could win a $1,500 contribution to your favorite animal shelter plus a $500 VISA gift card and more for yourself – and there are new prize drawings every month! All entries must be submitted by June 30, 2011 to be eligible for the Grand Prize!
To submit a photo of your pet, visit www.TropiCleanBestSmile.com and create an account. Once registered, log in to upload your favorite photo of your smiling pet. Don't forget to let us know why your pet has TropiClean's Best Smile too! Got more than one pet to show off its smile? Go ahead and upload their picture too.
The Dogfather's Grooming Tip with Joey Villani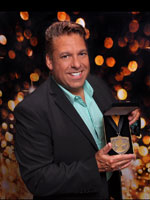 How To Look For Fleas
You would not believe how many dogs came into Joey's salon with their guardian who stated that they didn't have any fleas, but of course they did.
If you are not sure your pet has fleas, or are even if you believe they' don't, there is any easy, inexpensive way to test for them.

Put your dog on a white towel. Then scratch by the base of the tail where it meets his rump. You are looking for flea dirt. Fleas drink the pet's blood and then secrete dried blood. What the fleas leave behind is "flea dirt" which looks like black pepper.
If you wet this dirt, it should turn red from the blood. Joey mentions that he has dealt with dogs who had fleas so bad, that when they were bathed, the water turned so red it looked like the dog was actually bleeding.
If you do find fleas, you will then be able to purchase the appropriate products to take care of the problem yourself.

DOGFATHER'S GROOMING TIP Brought To You By SeniorPetProducts.com. Use the code "SAVE25" to receive 25% off!
Animal Radio® News with Stacey Cohen
Dogs Like Crazy Men
A pilot study about human-canine interactions has found that dogs owned by men, especially neurotic men, approach their owners more often than dogs of female owners. The findings add to the growing body of evidence that pet owner gender and personality may influence an animal's social attraction to the person. Recently, a study determined that women and cats enjoy particularly strong bonds. Now, some of the same members of that cat research team have turned their focus to dogs, which really may be man's best friend. "The sensitivity of dogs to owner sex may be rooted in their wolf ancestry, where sexes engage in distinctly different social roles," lead author and a University of Vienna researcher Manuela Wedl told Discovery News.
Dolphins Covered With Oil Washed Ashore
Some of the dolphins that have been washing ashore in the Gulf of Mexico since the BP oil well disaster have a coating of oil on them. The National Oceanic and Atmospheric Administration (NOAA) says 293 dolphins have washed ashore since late last April. The Wall Street Journal reports the oil is from the blown-out well, but scientists have yet to determine if it contributed to the animals' deaths. A substance on some other dolphins is believed to be oil, but NOAA officials have not determined its source.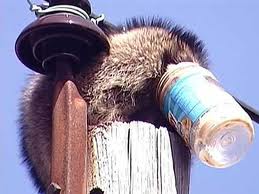 Raccoons And Peanut Butter Jars Don't Mix
You've heard of being caught with your hand in the cookie jar. Well, this raccoon has done one better. The unlucky critter was discovered early Sunday morning on Ronkonkoma Street in Long Island, perched 30-feet up a utility pole with his head stuck inside a peanut butter jar. The community called the Suffolk County police, the town of Islip and the state Department of Environmental Conservation to try and rescue the raccoon, which they aptly nicknamed "Skippy." My husband discovered this around 7 o'clock this morning," said local resident Suzanne Macaluso, prior to Skippy's rescue. "Lots of people in the neighborhood have been coming around." We've made many phone calls," she added. We called animal control and they said they couldn't do anything. The Lakeland Fire Department was here, the police department was here and basically we were told there was nothing we could do to help the little guy up there. Around 3 p.m., after roughly 8-hours, the Long Island Power Authority came to Skippy's aid, freeing the raccoon from his peanut butter prison and sending him back into the woods.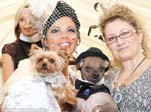 Most Expensive Pet Wedding
No expense was spared during a recent canine wedding in the U.K. Louise Harris tells the U.K.'s Orange News that she spent more than $32,000 on her Yorkshire terrier's lavish ceremony. The venue alone cost more than $4,000, while Harris' dog, Lola, wore a dress costing more than $1,600. Harris says her dogs are her "pride and joy," which is why she decided to hold an online competition to find a husband for Lola. The winning dog was a Chinese crested name Mugly, who currently holds the title of the U.K.'s ugliest dog. Harris says she didn't think Mugly would be Lola's type, but admits that once they started playing together it was obvious they were a match.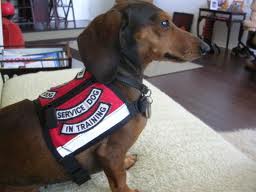 Phony Credentials For Service Animals
Owners and trainers of service dogs are increasingly angry with pet owners who pass their animals off as service dogs by using phony credentials. The imposters go to the Internet to buy vests, ID cards and certificates for their dogs. The deception allows their pets to live in restricted housing, accompany them inside restaurants and hotels or fly for free in airplane cabins rather than in cargo holds. "I don't want to say it's a scam, but it is a scam," said Nick Kutsukos, 72, who runs Elite K9 Academy in Jupiter and has trained service dogs for 40 years. People who fake a disability and/or pretend their pet is a service animal risk at least a fine or, in extreme cases, federal fraud charges. Getting certification is as easy as filling out a form online, sending in your money and perhaps a photograph of your dog. You can pay from $20 to $300. An owner gets a specially marked dog vest or collar, dog identification tags or ID cards, a certificate, training DVDs, information CDs and other official-looking items. The best way to tell if a service dog is legitimate is to observe its behavior, authorities say. Service dogs won't appear restless or jump or bark. They will obey the disabled owner's commands, perform tasks and lie down passively where instructed.
Missing Cobra Name MIA – Missing In Action
The Egyptian cobra that drew worldwide attention when it escaped its enclosure at the Bronx Zoo now has a name. The name "Mia" was picked by voters in an online "New York Daily News" contest. The name was inspired by the phrase "missing in action." About 60-thousand people voted to name the venomous serpent, which was missing for nearly a week. Fans of "Mia" can meet the snake when she goes on exhibit at the Reptile House.
Man Teases The Wrong Police Member
An Ohio man is due in court later this month for teasing a member of the police force. According to Cincinnati.com, Ryan James Stephens is facing a misdemeanor charge for barking and hissing at a police dog. Officer Bradley Walker was investigating a crash early last Sunday morning when he heard his dog "barking uncontrollably" from the back of his squad car. Walker went on to approach Stephens, who reportedly defended his behavior by saying "the dog started it." Stephens was allegedly very intoxicated at the time, but was eventually allowed to go home when another man agreed to give him a ride. Stephens must now report to Mason Municipal Court on April 21st.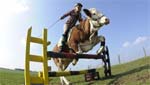 No Horse? Use A Cow!

A German teenager is riding around the countryside on the back of her pet cow. Fifteen-year-old Regina Mayer tells The Sun that she has taught her cow, Luna, how to jump obstacles like a horse. Mayer says she was inspired to train Luna after her parents refused to buy her a horse of her own. The pair now goes on regular rides; with Luna jumping hurdles made with beer crates and painted logs. Mayer says that while Luna can be "very headstrong" at times, she is ultimately a "really adorable" cow.
Listen to the entire Podcast of this show (#594)

indicates XM Satellite Radio and Podcast versions only.