Animal Radio® Show #542 April 24, 2010

indicates XM Satellite Radio and Podcast versions only.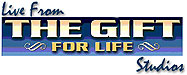 This Show is Dedicated to Mr. Raa Raa 1991 - 2010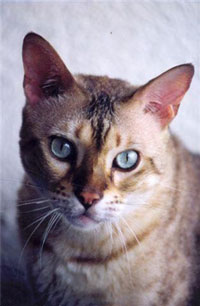 Stefanie Powers
Committed to all Animals Big and Small

Emmy and Golden Globe winner Stefanie Powers shares her dedication to all animals big and small.
At 67, she still spends several months a year at a game ranch in Kenya that she had built and finished in 1985. She has lived in Kenya on and off since 1973. She chairs the William Holden Wildlife Foundation, an organization she created after William's death in 1981.
The Foundation holds and preserves 37 species of East African wildlife. Stefanie personally takes care of all of the operational costs so that 100% of all donations go to the work they do in Africa.
Stefanie Powers tells listeners that she has a 36-year-old Yellow-Naped Amazon Parrot that she thought was the longest relationship she's ever had with a male, until she discovered it was a female.
Currently Stefanie has about 10 retired horses along with her polo ponies. When her polo ponies retire, she will keep them with her as well. Stefanie also has 10 dogs. However, she doesn't keep them all in the same place, because she would be arrested for having so many!

"Animals, I find, are very east to love and be friends with," Powers stresses. "I don't need to go onto Facebook and pretend to have friends I've never even met."
Besides her devotion to animal protection and conservation, Powers is also working on her memoirs to be published in October by Simon & Schuster. She's also busy acting. She'll be in "Meet My Mom," a Hallmark original TV movie May 8th (9p.m. ET/PT, 8C). She portrays the mother of a woman (Lori Loughlin) who comes along with her 10-year-old son to live with her after getting divorced.
Pet Friendly Resort & Spa
Fido Friendly Travel Talk With Susan Sims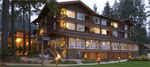 Susan Sims speaks with Mike Carnivoli of the Alderbrook Resort & Spa in Washington.
The Alderbrook Resort & Spa opened in 1913. Mike explains the location of the resort "as the crow flies" or as "the dog can run straight across water," is about a 2-hour drive west of Seattle.
Remember when days used to stretch out forever? When you'd wake up with the sun on your face, have breakfast, sit on the deck all morning and do nothing at all? Dig clams for dinner and then have a fire on the beach? You felt far away from everything, yet close to what was important. That's how it is at Alderbrook Resort.
There are 17 pet friendly 2-bedroom cottages with kitchenettes on 7 acres. On weekends, you can usually find more dogs than people. However, there is one resident cat, Brook, who tolerates the dogs.
There are many activities in the area, and don't forget to check out The Restaurant at Alderbrook – don't worry, Mike's not doing the cooking!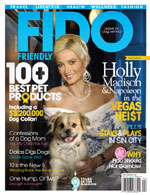 Fido Friendly Magazine:
The Travel Magazine For You & Your Dog, a complete guide to Fido-friendly accommodations across the United States and Canada. "Fido Friendly is the only magazine dedicated to the travel lifestyle of man's best friend, and the one magazine your dog will thank you for." And don't forget to join the Fido Friendly Travel Club.
Animal Radio® News with Bobbie Hill
Fashion District Contains More Than Just Clothes
Los Angeles Police made a surprising discovery on routine patrol in L.A.'s fashion district on Easter Sunday. Officers investigating a suspicious man found his van was filled with over 100 turtles and two dozen baby rabbits. LAPD and the Business Improvement District have been working to eradicate illegal animal vendors from downtown's Fashion District. Animal services officers can charge the vendors with animal cruelty if they can prove the animals are in poor health. The rabbits found Easter Sunday for example had not yet been weaned and were turned over to the Bunny World Foundation, an L.A. based animal rescue group.
"Poo" Fund Raiser
Schools have always come up with unique fund raising ideas besides the usual selling of candy or cookies to raise money for trips & supplies. But the music booster club of Central Community Unit School District 301 of St. Charles Illinois has surpassed any bake sale by selling "paca poo." Alpaca poop sells for 10 bucks for a 30 pound bag and since alpacas digest food more efficiently, their manure isn't quite as fragrant. It makes great garden fertilizer according to farm owner Jeff Koehl who's been raising alpacas and selling their pellet poop for profit.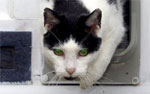 It Wasn't Rain or Snow That Stopped This Mail Delivery!
The expression of the U.S. Post Office is that neither rain, nor sleet nor gloom of night will stay the delivery of the mail...or something close to that. Across the pond the British postal service has a similar slogan but a feisty cat is keeping the Royal Mail at bay. Tiger, the 19 year old cat alleged to have attacked postal workers, is now keeping the mail from being delivered to his owner in Farsley not far from Leeds in northern England. The Royal Mail announced two weeks ago it was suspending deliveries because workers had suffered "nasty injuries." Tiger's owner told the local newspaper she couldn't believe her cat is responsible since he sleeps all day and doesn't show the energy to chase postal workers.
Wacky Pet Insurance Claim
Pet insurance companies get many unusual claims especially from puppy owners and the winner for most unique claim for the month of February goes to Shredder an aptly named chocolate Labrador retriever who lives just outside Boston with his human owner. Shredder consumed 100 tea light candles complete with metal wicks. Shredder was rushed to the vet where x-rays revealed 20 of the wicks embedded in the lining of the pup's stomach lining and intestines. After surgery, Shredder is just fine. His owner, on the other hand, is happy she has pet insurance since the bill came to $2,547 bucks!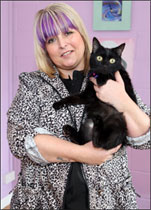 Cat Found after Six Years
Six years ago, Saffy the cat vanished from her home in Torrance near Glasgow, Scotland. Saffy's owners conducted a massive search but had given up all hope of seeing their beloved feline. Then one day they got a call from the Scottish SPCA telling them their wayward half starved cat had been found. Scottish SPCA workers credit an identity microchip for Saffy's amazing reunion. Her owners say she's lost not only some weight but also half her tail. The manager at the SSPCA's Glasgow Animal Rescue said Saffy set a new record. Peter Fleming explained "We have previously united a cat with its owner after it was missing for three and a half years but Saffy's story beats that record hands down."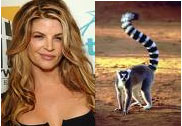 Kirstie Alleys Leaves Money to Her Primates
Are you in actress Kirstie Alley's will? You are if you're one of her beloved lemurs. The star of "Cheers" employs two full time zookeepers to care for her nine primates. Alley says "I've had them for about 30 years. It's a life commitment. They're in my will." She said the annual costs of keeping her lemurs runs close to $40,000 dollars.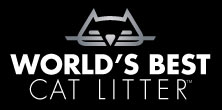 NEWS UPDATE Brought To You By World's Best Cat Litter™
Listen to the entire Podcast of this show (#542)