April 28, 2007
JoAnne Worley, Rowan & Martin's Laugh In


JoAnne is most remembered as one of the cast members of Rowan & Martin's Laugh In from 1968 to 1970. Joanne was also named "School Comedian" in high school.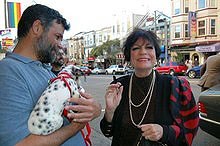 Currently, JoAnne is the Vice President of Actors and Others for Animals, a California 501(c)(3) non-profit corporation dedicated to the promotion of the humane treatment of animals. Their main mission is to curb the pet overpopulation problem by subsidizing spay/neuter surgeries. Together with other vital services, they are there to help pet guardians living on a low and/or fixed income care for their beloved companions.
http://www.ActorsandOthers.com
Better Behaved Pets?
Dr. Jim Humphries, Veterinary News Network


People with anxious pets eagerly seek out anything that might reduce the barking, howling, chewing and house soiling. Many have tried the recently introduced products containing pheromones. These are sprays and plug-ins aimed at calming anxious pets. Separation anxiety affects 15% of the nation's 74 million dogs. Separation anxiety also affects cats, although it's not as noticeable, as cats tend to be less noisy and destructive when they express anxiety. Veterinarians see a lot of dogs with separation anxiety, and firework and thunderstorm phobias. Anxiety is an underlying issue in a significant portion of aggression also. So just how much do these pheromone based products help? It's debatable. Used in combination with behavior modification and on selected cases, they may have some usefulness. Could pheromone therapy help your pet?
http://www.VetNewsNet.com
Pet Food Recall Expands
Mike Fry, Animal Ark Animal Shelter and Host of Animal Wise Radio


With the second major pet food recall within 12 months underway, there is a growing controversy around pet foods.
Recently, a major recall of more than 60 million containers of pet foods was announced following reports of kidney failure and death in dogs and cats that had eaten contaminated food. The original recall included major brand names including Eukanuba, Iams and Nutro. It has now been announced that Hills and Purina were also recalling product.
The massive scale helps to prove something that Animal Ark has been saying for years: there are major problems with the pet food industry.
Though pet food companies would like consumers to believe their foods are made with quality, tested ingredients, the truth about what goes into pet foods is far different. Virtually all of the major pet food companies selling pet foods in the United States are now owned by major international conglomerates like P & G and Colgate. These large organizations often sell off the waste products of their human food production to their pet food divisions.
A new trend in this industry has been the centralization of processing. As this recall highlights, many major pet food brands are coming from the same processing plant. Though these brands would like consumers to believe their products are unique and special, in reality, they are all pretty much the same.
In the face of this, however, a new brand of pet food company has been gradually emerging. Smaller, niche products that focus on quality rather than quantity have been gaining notoriety.
http://www.AnimalWiseRadio.com
http://www.AnimalArkShelter.org

BEN'S BIT - What the Greyhound Racing Industry Doesn't Want You to Know
Ben discusses the ins and outs of greyhound racing and how you can help stop this horrendous sport.
http://www.Greyhounds.org
http://www.Grey2Kusa.org
Gustov Was a Studly Ostrich
Britt Savage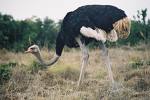 Gustav, a studly ostrich, well, he was studly until the launch of firecrackers by three teenagers, is no longer able to perform. An ostrich farmer claims that because of the fireworks set off outside the farm where Gustov lives, Gustav became depressed and was not able to perform for 6 months. As a result, the farmer is claiming he lost out on 14 ostrich offspring, with a value of about $500 each. The case will be heard in court.
Boar: A Divine Oink
Rae Ann Kumelos, Voice of the Animal
In this Year of the Pig, discover why Boar enjoys divine association with gods and goddesses.
http://www.VoiceOfTheAnimal.org
Put Your Beloved Pet on Wine
Susan Cole, Affiliate Program Director Windsor Vineyards


Looking to give something different-and extra special? You can put a pet's photo on award-winning wines from Windsor Vineyards-unique gifts for friends, family and colleagues. ASPCA supporters will receive discounts on 12- and 6-bottle cases, and Windsor Vineyards will donate ten percent of each order to help the animals in our care.
Think about it, a wine label with your pet's picture. Or what about your significant other's pet's photo? And what do you get your pet loving boss who has everything? What a perfect gift! And not only that, the animals win too!
http://www.windsorvineyards.com/windsor/page/aspca.jsp


Termite Beagle Back Home
Britt Savage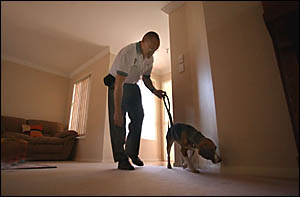 John Elder's termite sniffing Beagle, Joni, was taken from his home. Thieves took the dog by ripping open an air vent in Mr. Elder's trailer and dragging the poor dog out, leaving behind skin and hair.
Joni was originally thought to have been hit by a car when a woman found her later that day wondering along a road dazed and confused, and missing so much skin and hair. The woman's daughter had read a story about a missing Beagle, and it turned out it was Joni.
Joni has been returned to Mr. Elder and he said it is up to her if she wants to return to work. The thief has not been apprehended.
Animals In the Womb
Dr. Bernadine Cruz, National Geographic In the Womb: Animals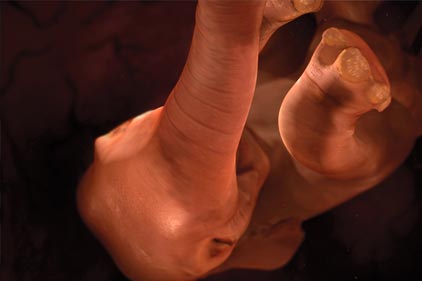 Shadowy black-and-white 2-D ultrasound pictures have for years shown expectant mothers pictures from in the womb. Now, advanced ultrasound technology is moving from the doctor's office to the veterinarian's. For the first time, viewers are led inside the wombs of three mammals - elephant, dolphin, and dog - to trace their vastly different paths from conception to birth and uncover evolutionary clues to the animals' ancestral past by observing the fetus' in-utero development.
Have you ever witnessed a single cell less than half a millimeter across develop into a baby elephant weighing over 260 pounds? Have you ever watched as a dolphin fetus learns to swim inside its mother's womb? Or seen images of a dog fetus exhibiting some of the same behaviors as Fido while still in the womb?

Bernadine Cruz is Veterinarian at the Laguna Hills Animal Hospital in Laguna Hills CA, where she has been practicing for the past twenty years. Cruz is the author of "The Secret Sex Life of Dogs and Cats" (Angel City Press, April 2005).
http://www.ngcinthewomb.com
New Blood Test Takes Dog Matters to Heart
Dr. Sonya Gordon, Bsc, DVM, DVSc


Dog owners who have experienced the heartache of losing a pet to heart disease know that often the disease can reach a critical state before the dog exhibits signs or symptoms. General veterinarians agree that an objective tool to aid in the diagnosis of heart disease may offer many dogs the chance to live longer and healthier lives. Canine CardioCareTM is the 1st and only blood test to detect heart disease in dogs.
Heart disease affects 15% of all dogs. Certain breeds are at a higher risk to acquire heart disease - Boxers, Great Danes, and Spaniels. There are over 75 different breeds of dogs at risk for heart disease. Dogs over the age of 6 are also at high risk for heart disease. Heart disease is difficult to diagnose, as many dogs do not have signs. When signs are present they may include cough, lethargy, and difficulty breathing.
Veterinary Diagnostic Institute has developed this test for dogs, which is similar to the one used on humans. The test measures a cardiac peptide known as BNP, which stands for brain naturetic peptide. Listen in to find out more on this lifesaving test.
http://www.SimpleHeartTest.com
Listen to the 1st Hour ABRIDGED VERSION Podcast of this show (#387).
Purchase a CD Copy of this Show

View Animal Radio Network® Broadcast Schedule in a new window.


Listen to Animal Radio® - Go to the launch page


Return to Animal Radio Network® Home Page


Read April Newsletter
Copyright 2007 All Rights Reserved Animal Radio Network LLC