Animal Radio® Show #543 May 1, 2010

indicates XM Satellite Radio and Podcast versions only.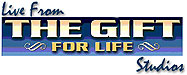 The Largely Unknown, And Unfathomably Different Species With Whom We Share The World
Hugh Raffles, Insectopedia

Hugh Raffles grew up in London, England. He has been an ambulance driver, a nightclub DJ, a theater technician, a busboy, a cleaner, and a scrap metal yard worker. Currently, he lives in New York City where he teaches anthropology at The New School.

Hugh Raffles took on the challenge of categorizing stories into an encyclopedia on insects. It took Hugh about 7 years to get it done. At first he though he would figure out how to talk about insects, but he gave up on that pretty quickly, as it was just too hard to make sense of these complicated creatures. So in the end, he ended up writing about interesting encounters and connections between people and insects.
One of the most fascinating things Hugh learned when writing Insectopedia, was about people in China who train crickets to fight. This has been going on for perhaps a thousand years or even longer. The crickets are put into an arena, where bets are placed. These people raise the crickets, give them special food, give them medications when they are sick and train them how to fight. But unlike dog fighting, the crickets do not fight to their death, but until one of them gives up. It's pretty easy to tell which cricket has won, as the winner will puff up and sing while the loser looks embarrassed and slinks off.
Hugh has a great admiration for insects, and prefers to call them "Animals."
A Journey From Wayward Stray To Top Dog
Heidi Ganahl, Tales From The Bark Side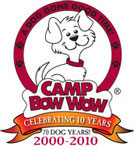 In the span of a decade, Heidi Ganahl lost her young husband and the million-dollar settlement she received from his death.
Prior to his death, Heidi and her husband were the guardians of 3 large dogs. They sort of wore their welcome out with friends and family, using them as pet sitters. They then came up with the idea creating of an environment where dogs can play with each other all day long and have great fun. This was at the skepticism of people, and veterinarians, who didn't believe that a bunch of dogs could play together without fighting.
In 2000, after a series of trials with only $83,000 from her husband's crash, Heidi was encouraged by her brother to take a leap of faith and start Camp Bow Wow. She invested the last of her savings ($83,000) and opened the first camp in Denver in the fall of 2000.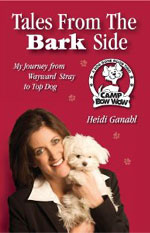 Today, Camp Bow Wow cares for 1000s of dogs around the country each day. The company was recently named to the Inc. 500 fastest growing company list and #88 on Entrepreneur Magazine's 105 Fastest-Growing Franchises in North America.
You can find out more about Heidi's inspirational story of overcoming personal tragedy, facing adversity, and turning her passion into a pet-industry franchise success story, in her book, Tales From The Bark Side.
The book also features:
* 10 critical lessons to building a successful business
* 5 strategies for developing and implementing a standout brand
* 5 important actions women must take to achieve success
Blind Dog Trainer
Gillian Young, Wonder Dog Institute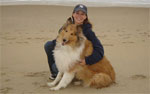 Gillian Young is a Certified Canine Behavior and Training Specialist. She has been specializing in blind dogs, focusing on acclimating the owners and household to the dog's newly blind condition, and has created the Wonder Dog Institute.
The Wonder Dog Institute began when Gillian's own beloved collie, Sam, went blind at 2 1/2 years old. It began as detached retinas, and spiraled into glaucoma, uveitis and collie eye anomaly, rendering him mostly blind within a matter of days and completely blind after a few weeks.
Gillian was so successful working with Sam and his blindness, that she began to develop a training method for acclimating blind dogs and their owners, having herself been through every aspect (emotional and transitional) of blindness.
One thing owners of newly blind dogs need to realize is that they need to make themselves more audible to their dogs in ways that they hadn't before.
Gillian's experience helps owners through the most traumatic moments of initial adjustment and supports owners with normalizing their dog's life after the initial steps are begun.
Animal Radio® News with Bobbie Hill
"Bo" Celebrates First Anniversary
First dog "Bo-bama" recently marked his one-year anniversary of making 1600 Pennsylvania Avenue his home. The Portuguese water dog joined the Obama family on April 14, 2009. Since then, he's been featured as a Beanie Baby, on his own baseball card and re-created in marzipan. He also made a few faux pas in his first year like barking at Santa and biting people's feet. Along with Bo's arrival came a bit of controversy from animal rights activists who complained about neutering the first pooch. By the way, "activists," Bo was neutered, so relax!
Horse Ride Results in D.U.I.
A Columbia Tennessee man learned the hard way that it isn't a good idea to drink and ride. The 32-year-old was arrested and charged with two counts of public intoxication and public endangerment after he crashed the Mule Day festivities on horseback. According to the Daily Herald of Columbia via the Associated Press, the man rode into a restricted area and began asking people for beer. At one point he got off his horse, but ended up spooking it when he attempted to get back on. The horse bolted, hit two people, one of whom required hospitalization - the suspect's bond was set at $10,000.

"Gothic" Kittens Result in Animal Cruelty Charges
In February, a jury convicted Holly Crawford Ross of animal cruelty in charges stemming from marketing "gothic kittens" with piercings. The 35-year-old former dog groomer from northeastern Pennsylvania was sentenced to 6 months house arrest and a loss of her business. The judge ordered Ross to keep her grooming business shut for more than two years but allowed her to keep three cats, a dog and three snakes. Ross's defense attorneys argued that since children get pierced ears at young ages, "It would be wrong to hold cat owners to a higher standard."
Lufthansa Airlines Refuses to Transport Pets for Experiments
German airline Lufthansa has decided to stand by the regulations set by the Convention of International Trade in Endangered Species and ban dogs or cats from its planes...dogs or cats intended for use in animal experiments not pets. The airline's current policy prohibits the transport of any captured wild animals including apes, whales and dolphins. A Lufthansa spokesman said, "The decision not to transport dogs and cats for animal experiments provides a further signal that for us the focus is on the welfare of the animals."
Do You Have a First Aid Kit?
The American Pet Products Association reports that 62% of families have at least one pet, the most popular of which are cats and dogs. But how many of those pet owners have a Pet First Aid Kit? Vets say pets have some of the same mishaps as humans, so its best to be prepared - always have the name of the emergency vet clinic posted. Next, contact your local Red Cross chapter for pet first aid classes. And you can keep these in your first aid kit: tweezers, scissors, moist towelettes, latex gloves, a muzzle, gauze, hydrogen peroxide - 3% -, milk of magnesia to absorb poisons, eye dropper, saline & lubricating eye drops and an emergency blanket.

Snake Forces Evacuation of Entire Block
Once upon a time a 19-year-old German man bought a monocled cobra for 70 euros at a local reptile fair. Sadly, the deadly poisonous snake pulled a disappearing act from the man's apartment in Muelheim. The fire department evacuated the entire block, gutted the owner's apartment, sealed all windows and doors of the building and set traps all in an attempt to catch the one foot cobra. Alas, after spending 100-thousand euros and three weeks, the snake was found dead in the apartment of its owner, who by the way may get stuck with a large portion of that bill.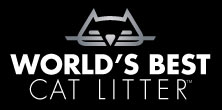 NEWS UPDATE Brought To You By World's Best Cat Litter™
Listen to the entire Podcast of this show (#543)