May 7th 2005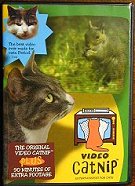 Steve Malarkey
Pet A Vision, Inc.
Video Catnip
What is Video Catnip?
Video Catnip is a professionally videotaped and edited compilation of Birds, Squirrels, and Chipmunks designed to entertain cats. The Original Video Catnip is 25 minutes in length and has been the best selling pet video in the pet industry since its release in 1989. The DVD contains the Original Video Catnip and an additional 1 1/2 hour of footage for a total running time of approximately 2 hours. Shot in the highest quality video available and professionally manufactured and packaged, this is the video that started it all.
Brian Day - Rescue Facts
While many owners take preventative measures to ensure their pet is cared for in case of an emergency, it is impossible to fit an entire medical history on a tag or pendant, until now. From an adventurous dog who sets out on a journey without permission to a motor vehicle accident, Rescue Facts allows for this information to be communicated to anyone giving care to your companion in an emergency situation.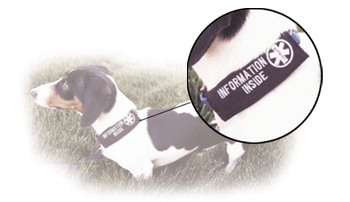 This conspicuous nylon strap embroidered with the universal medical symbol, attaches to your animal's collar or leash. Inside the strap is a pocket designed to contain a form filled out by the owner. It includes allergies, emergency contact information, breed, approximate age, name, animal license number, a place for a photo and much more.

Annie Bruce
Good Cats Wear Black
Massaging Your Cat
Find out how you can massage your cat and create a special bond.

Learn how and learn when the best times to approach your cat are to get the ultimate results from your massage.
Andi Brown
Halo, Purely for Pets
Take the Spot Stew Challenge!
We guarantee noticeable health benefits in just 30 days. Great food promotes great health! Real food heals the body. The results are unmistakable!

See for yourself. Spot's Stew all natural healthy homemade food for dogs and cats. Your pets will enjoy the most delicious, wholesome, high quality food to hit the face of the planet!! Holistic veterinarians agree there's nothing better than a balanced, homemade diet, so let our gourmet chefs do all the work and you can take all the credit for the healthiest pets in the world!

Chris Shetterly
Rudy and the Garbage Disposal
Darlene Arden
Pet Sitters
Rae Ann Kumelos
Skunk-A Reputation to Respect
This true story about the rescue and relocation of an amiable skunk is a reminder that respect and reputation involve more than just noble intention.