Animal Radio® Show #442 May 24, 2008
Emmylou Harris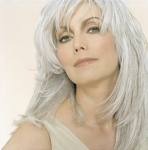 "Animals - That's what I want to devote my life to now," Emmylou Harris stated. The angel-voiced singer has been wowing audiences for decades, and as one of music's leading vocalists, has earned 12 Grammy Awards.
"Now I am at a place where I want to focus much more on helping [animals] and ensuring humane treatment," she said. "That's what my passion is about these days: ending their suffering and educating people about animal issues."
"Animals can teach us how to be better human beings," Harris theorized. "They've certainly taught me that."
She offered examples of how pets help sick patients in hospitals, reform prisoners and teens in detention centers, act as service guides to the blind and handicapped, bring smiles to the elderly in nursing homes, and alert people to epileptic seizures and illnesses such as cancer.
It seems only natural that Harris would be so concerned about animals. Her father, she said, was training to be a veterinarian at the University of Virginia when World War II began. He abandoned his veterinary studies to join the armed forces, get married, and start a family. Harris was raised near Quantico, Virginia, where her father was stationed for more than a decade. Later, she started her music career in Washington, D.C.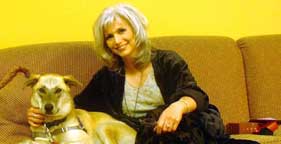 In her adult years, one of Harris' closest canine companions was Bonaparte, a poodle mix who traveled with her on tour and lived to age 15. She also inherited another dog, Radar, 13 years ago when her daughter left for college. The Cairn terrier is now both "blind and deaf, but still an incredible friend."
These days, the musician hangs out with her "road dog" Keeta, who was displaced by a hurricane in 2005 but now travels comfortably on tour.
Harris also operates her own fostering operation, which she calls Bonaparte's Retreat and can be seen at her web site: www.emmylou.net. She has turned part of her yard into a small shelter, complete with runs and doghouses for up to three pooches at a time. Currently, her foster dogs are close to or more than 50 pounds and in need of permanent families all their own. She noted that she always tries to help out those dogs that seem to be the hardest to place-those who are older, have been relinquished more than once, or have been available for adoption for a while.



Fish Training Kit
Dr. Dean Pomerleau , R2 Solutions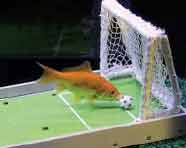 Dr. Pomerleau was reluctant to get his children a dog, as his wife is allergic, plus they are a quite a handful. So to satisfy his kids' desire for a pet, and to get a lower maintenance pet, fish seemed like the natural alternative. But once the children obtained the fish, they were not satisfied.
So, he decided he wanted to make fish ownership more interactive and fun for his kids. His work focused on using marine mammal training techniques to teach his common goldfish. One of Dr. Pomerleau's fish, named "Albert Einstein", turned out to be a pretty good student. Albert is recognized in the Guinness Book of Records as the fish with the largest repertoire of tricks.
As a result, The R2 Fish School Kit is the world's first complete pet fish training system, which includes an extensive collection of fish training tools, as well as an illustrated manual and DVD that provide step-by-step instructions.
"With the correct tools and the basic promise of a food reward, fish can very quickly learn complex tricks - like the limbo, slalom or playing fetch. Now people in the market for a dog might want to consider a fish instead," Dr. Pomerleau said.
Dr. Pomerleau and the R2 Solutions development team spent the last year testing and developing the ideal tools for fish training. Dr. Pomerleau and his son Kyle host a DVD, which stars "Comet", a common goldfish showing off all his advanced fish trick skills. View the video of Comet.
"When people see the tricks, after the initial disbelief, they want to learn how it's done and teach their own fish too," R2 Solutions President Russ Ronat said. "Not only is this product fun, but it also has great educational value."
Currently, there are not a lot of fish trainers out there, but with this new kit ­ who knows!
R2 Solutions is a Los Angeles, CA-based company specializing in the manufacturing and development of unique, innovative pet products. R2 Solutions' current products include the popular R2 Aquarium Moonlights, a complete line of moonlights for aquariums of all sizes.
http://www.r2fishschool.com



Vladae, The "World Famous" Russian Dog Wizard
Is your dog out of control ­ barking non-stop, pulling on the leash, chewing your belongings, digging in the backyard, growling or possibly biting? If you have a problem ­ Vladae has the solution. Vladae, the World Famous Russian dog Wizard, teaches people how to control their dogs.

How Do I Stop My Dogs From Fighting?
What to do: 1. Get two metal crates and put them next to each other. Place a dog bed in each one and rotate the two beds between the two dogs frequently so each dog has a chance to smell where the other has been. 2. Always keeps your dogs under your supervision for the next two weeks, either in the crate or watching them closely. 3. This will create a system where both dogs think they are in trouble. This way, they will turn to each other if they think you are mad at both of them. 4. Along with obedience training, you can reinforce that you are the alpha. 5. If you see either dog approaching the other, purchase Co2 Bicycle Tire Inflator. Push the button; move forward and make a loud growling noise at the same time, and this will startle them to a stop. 6. Praise them when they stop fighting.
I Can't Housetrain My Dog
I suspect I might have a puppy mill dog that only goes on concrete. What to do: 1. Keep your dog in a metal dog run outside during the day. Dogs are creatures of habit. Once your dog pees or poops in the same place outside on the grass about 5 times, he will not want to go on concrete or in the house. He is not being unruly by going in the house, he is just used to it. 2. Make sure you clean any soiled places in your house with a good enzyme cleaner.

My Dog Poops In His Water Bowl
What to do: 1. Perhaps your dog is unhappy or under emotional stress and you need to put him on a schedule. 2. For the next few days do not free feed your dog. In other words, put the food and water down twice a day for about 15 minutes while your dog eats and than take it away.
http://www.911dogwizard.com



Woman Licks Frogs for a Living
Britt Savage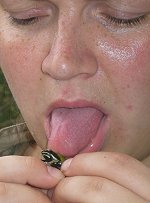 Fairy tales tell of kissing a frog to meet a prince, but Valerie Clark licks frogs for a living. Clark always had a thing for frogs. As a kid, she raised frogs in her backyard, and once was even caught playing hooky from school when her parents saw her featured on a local TV show competing in a frog jumping contest. These days, the 28-year-old can often be found in exotic places like Madagascar licking frogs in an effort to identify alkaloids in frog's skin
In the scientific world, frog licking isn't all that unusual, although some scientist prefer squeezing the frog a little bit and then licking their fingers. Clark recently earned her Master's Degree from Cornell University. Her research will surely help the frogs she loves at a time when many frog species are in danger of extinction.



Pet Peeve
Vinnie Penn, The Party Animal


A pet peeve of mine is when that friend of yours that you haven't seen for years, in my case it was an old girlfriend who came up to me, and I showed her pictures of my kids and she said, "Do you want to see a picture of my kids?" And she pulls out a photograph of two dogs.
I don't know that there's anything more frustrating than this. I get the sentiment of the couple that has decided against having children. But to get a dog and regard that as their child, and to regard it seriously, that's what's kind of appalling are the people who do it seriously. If you do it tongue-in-cheek that's one thing, but to show a photograph of two Rottweilers in enormous hand-knit sweaters and say, "These are our kids, Chip and Eagle." No - they're not your kids!
I'm all for treating the pet like a member of the family. I had two dogs in my lifetime that were absolutely members of our family. They were man's best friend. I am down with all of that. But they are not your children!
As a father, I take offense to it. I have two kids of my own and it is a totally different situation. I feel ridiculous even trying to lie out why it's so silly.
Now granted, I dated a few girls in the day and I could have had children with them and they would have been dogs. I get all of that. But, to do that and show that photo and be dead serious and say, "These are our children. We love them like you love your own children." No ­ you don't! Because my kids would never have that tartar buildup on their teeth!
VINNIE PENN hosted his own Top 40 morning show in CT for almost 10 years, in addition to writing an equally long-running newspaper column in the New Haven Register. He has appeared on VH1's "Best Week Ever" and The Howard Stern Show, has written for Maxim, Hit Parader, and Circus magazines, and his first major nonfiction title hits bookstore shelves in Sep., '08. http://www.vinniepenn.net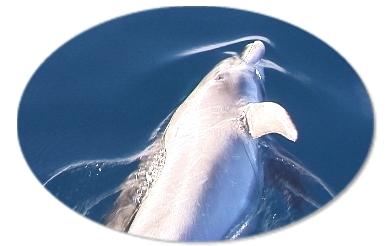 Frolicking Whales and Dolphins
Jan Sluizer, Special Correspondent
Jan reports on a catamaran ride of the south Maui coast to watch whales and dolphins frolic.
http://www.artfuldolphin.com




International Animal News with Kaye Browne, Pet Talk Radio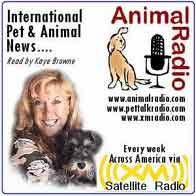 It pays to train your dog well ­ dog saves drowning woman by fetching
Colorado woman faces animal cruelty charges ­ by dyeing her dog pink
California nanny saves toddler ­ pulls child from jaws of coyote
Swiss government poses strict animal protection laws ­ even for fish and horses
Seal commits sexual harassment ­ camera catches seal doing wild thing with penguin
Did the dog eat it? ­ guilty woman blames dog for castration
http://www.pettalkradio.com.au



"The Rat Lady"
Debbie Ducommun. The Rat Fan Club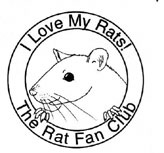 Debbie Ducommun, known as "The Rat Lady" started out managing her local humane society for 3 years when an opening came up in their University at the Psychology Department taking care of the rats. While it was hard for this "rat lady" to work in an environment where rats were being euthanized and studied, she mentioned that her humane society had been euthanizing cats and dogs almost everyday. And, someone had to take care of these rats, and she felt it might as well be someone who loved them. While she was there, she was able to make some changes to make their lives better, such as larger cages. She worked with the rats there for 10 years.
Ducommun is internationally recognized as an expert on domestic rats. She has worked in the animal care industry for over 18 years and has a background in animal training, nutrition, and animal health care. She has had numerous articles published in national animal magazines and currently writes a column for Pet Business magazine. She is the founder of The Rat Fan Club and writes, edits, and publishes the Rat Report. Ducommun is also author of the book Rats! A Fun and Care Book published in 1998 and revised in 2002 as Rats, Practical, Accurate Advice from the Expert. Ducommun has promoted rats on television and radio including appearances on The Tonight Show with Jay Leno, The Howie Mandel Show, To Tell The Truth and Ripley's Believe It Or Not.
http://www.ratfanclub.org



Bobbie Hill, Special Correspondent
Former Guns & Roses guitarist, Slash, is now a former reptile owner. Slash is giving away his collection of 80 dangerous snakes, mostly pythons and boas. Slash said he realized as a father, that if one of his pets strayed into his son's room, the consequences could be deadly. Slash added, "feeding them all by myself had become a bit of a job."

Items That May Harm Your Pet
Most pet owners know the hazards of household cleaners and other products found in the average home, but do you know the outside plants that could hurt your furry friend? The ASPCA has just released a complete list of plants, food and other household items that may harm your pet. Outdoor landscaping that includes bird of paradise, glacier or English ivy made the list of dangerous plants. There's also troubled areas and items in the home that could lead to serious injury to your dog or cat. In all, over 100 warnings made the ASPCA's list.
Pennies for Pets


The Humane Society of Indianapolis got a little bit of help from a group of elementary school students. The first graders from Beverland Elementary in Lawrence Township raised $1,000 from coin donations. Their "Pennies for Pets" project grew out of the two first grade classes studying pets and their needs. The students will deliver the money to the Humane Society.
About Animal Radio® News Correspondent Bobbie Hill: This beautiful piece of artwork by Bobbie Hill was drawn by the artist in 1990, at the very beginnings of her career. Ms. Hill is a self taught artist who's talent awoke 18 years ago exploding onto paper and canvas. The Canadian Lynx, done in colored pencil, shows each strand of fur on this magnificent animal with incredible detail topped off by astonishing eyes. This original 22" by 30" framed piece is available to Animal Radio listeners "exclusively" with a portion of the purchase price going to animal rescue organizations.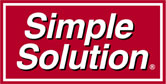 NEWS UPDATE Brought To You By Simple Solution Natural Line Of Products



Let Your Dog Walk Your Pain Away
Christopher Michaels, Special Reporter


When you ask yourself, "How am I going to get more physical activity?" you probably don't think about the family dog. But you should!
Sara Reeve of the California Chapter of the Arthritis Foundation says your four-footed friend can help you "walk away" your joint pain and arthritis. "Walking your dog for half an hour, even ten minutes, three times a day can help to significantly reduce pain and stiffness. In addition, the walk is good for your dog too, because dogs also suffer from arthritis. So you're really doing two good things at once," states Sara.
It can be tempting to rest instead of exercise to let the pain subside and the stiffness to go away. But doctors say physical activity helps.
"If you and your dog go out for regular walks, the stiffness and joint pain may actually subside. This will help both of you to decrease further deterioration of bones and cartilage while also improving your ability to perform daily activities," sates Sara Reeve.
The Arthritis Foundation hosts hundreds of pet friendly arthritis walks around the country to fight the nation's Number One cause of disability ­ arthritis.
For more information on the arthritis walk nearest you, log on to www.arthritis.org.





Talk With Your Animals
Joy Turner
Joy speaks with Romaine who is a new dog guardian. Romaine's dog, Katie, lets her know that she is doing just fine as a new dog mom.
http://www.talkwithyouranimals.com
http://www.joyturner.com



Dr. Debbie White, Lone Mountain Animal Hospital


Dr. Debbie White, Lone Mountain Animal Hospital in Las Vegas, is the official Animal Radio® veterinarian. She is available to take your medical calls.
My Dog Has A Growth on his Eye
What to do: It sounds like a cherry eye, when a gland that produces tears can pop out intermittently with some dogs. When that happens, in some cases it will go back in naturally and in other cases it will be stuck there. The ultimate treatment for cherry eye is to have surgery to replace that. Have your dog checked out by your vet and let them know what is going on. A good time to go is when it is sticking out so your vet can see. It is not contagious to your other dogs, and is sometimes just a genetic problem. But that tissue can become irritated when they are out and being exposed to the air.
Dr. Debbie White is a small animal and exotic animal veterinarian in Las Vegas, NV. Originally from Hammond, Indiana, Dr. White attended Purdue University School of Veterinary Medicine and has been in practice for over 13 years.
Dr. White is an enthusiastic promoter of pet health and educator of the pet loving community. In addition to Animal Radio, Dr. White is also a regular veterinary contributor on her local NBC affiliate, KVBC TV in Las Vegas. Dr. White is a volunteer in the Veterinary Medical Reserve Corps in Las Vegas and is active in Pet Disaster Planning. She is a member of the Veterinary News Network, American Veterinary Medical Association, American Animal Hospital Association & the Association of Exotic Mammal Veterinarians.



Do You Know Your State Bird?
Mike O'Connor, Why Don't Woodpeckers Get Headaches?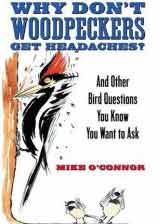 Did you know that Rhode Island's state bird is the Chicken? That the most common state bird is the Cardinal? Or, strangely enough, that the state bird of Utah is the California Sea Gull?
Listen in as Mike not only discusses state birds, but also spills the beans (or "rice") on whether throwing rice at weddings is really harmful to birds.
For more than 20 years, Mike O'Connor has been answering these and other common, quirky and perplexing bird questions as owner of the Bird Watcher's General Store on Cape Cod and author of the much beloved newspaper column, Ask the Bird Folks.
http://www.birdwatchersgeneralstore.com
Listen to the entire Podcast of this show (#442)

Broadcast on XM Satellite Radio Version Only.

Listen to Animal Radio® - Go to the launch page
Return to Animal Radio Network™ Home Page
Read May Newsletter
Copyright 2008 All Rights Reserved Animal Radio Network LLC