May 28th 2005
Actress Persia White


Farm Sanctuary
Farm animals are living, feeling animals, not agribusiness "commodities." Farm Sanctuary is working to change the way society views and treats animals used for food production. With the active support of over 100,000 members, they are: operating coast-to-coast shelters and a national rescue and adoption network that is directly saving and providing lifelong care for thousands of rescued farm animals.
Emma Parsons
Darlene Arden


"Click to Calm: Healing the Aggressive Dog"
Emma Parsons has a magical way around canines. Her work with aggressive dogs is wonderful and now, with the publication of this book, she shares her insights and expertise. She's not afraid to tell how she became a better trainer and learned that the old methods wouldn't work. She shows how a calmer, gentler method of training worked with her dog. Emma has used this technique to help other people and their dogs.
Blake Widdison
Get Serious!
Do you have a serious pet stain? Then Get Serious! The biodegradable pet stain, odor and pheromone extractor for carpets and upholstery that is quick and easy to use and is safe for pets and children. Pet's won't remark, carpets won't yellow and there are no enzymes mold or allergies.
Dr. Marty Becker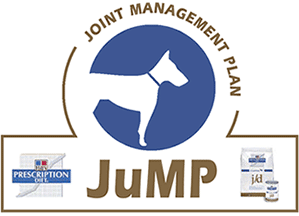 Personalized Joint Management Plan (JuMP)
As our dogs mature, they have increased health needs-like humans. If your dog is slowing down, speak with your veterinarian to develop a personalized Joint Management Plan (JuMP) for your dog. Take the first step in helping improve your dog's mobility and quality of life by incorporating these essential elements into your pet's life: Nutrition, Exercise and Weight Management.
Dr. Jean Hofve Little Big Cat
Little Big Cat provides telephone and home visit consultations for cat behavior and health problems, with consultants Jackson Galaxy and Jean Hofve, DVM. Little Big Cat was born out of the deep desire to keep cats in their homes instead of joining the 6 million cats who die in shelters every year, or becoming one of the 60 million abandoned, stray and feral cats living on the streets.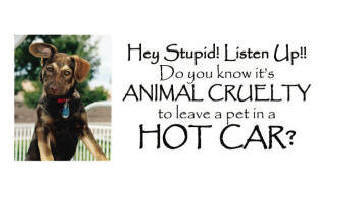 Beth Casselman "Stupid Owner" Cards
Ever see an animal left in a hot car or a dog chained up with no shade? Have you wanted to say something to their owner but were afraid of how they would react? Well, now you can leave a "Stupid Owner" card to let people know how you feel. Other acts of animal cruelty addressed by the cards include dogs chained to street signs or vehicle bumpers, puppy mills, spaying, neutering and abandonment.
Tom Roudybush Roudybush, Inc.


Roudybush, Inc. manufactures specialized bird foods for birds with special needs including; growing chicks, overweight birds, and birds with specialized nutritional needs due to certain disease process such as liver disease, kidney disease, intestinal tract diseases, and obesity. This manufacturing is a result of the research by an avian nutritionist, Tom Roudybush, who studied a variety of birds, including 10 years of research on the nutritional requirements of companion birds, at the Department of Avian Sciences at the University of California, Davis.
Annual Dog Expo and Pet Adoption

Saturday, June 18, 2005
9am - 3pm
Granada Hills High School
10535 Zelzah Avenue
Granada Hills
The Los Angeles School Police Department will hold its Annual Dog Expo and Pet Adoption. The event will include: pet portraits; collars, leashes, safety flashers; police dog, guide dog and disc dog demonstrations - test your own dog's agility; raffles throughout the day; pictures of you and your dog with police K-9 vehicles; low cost vaccinations; t-shirts will be sold and a celebrity guest will be on hand. All benefits go to the Los Angeles School Police Department Canine Program to help purchase a police dog. These dogs are not only used for patrol purposes, but also for narcotic detection in the middle and high schools.