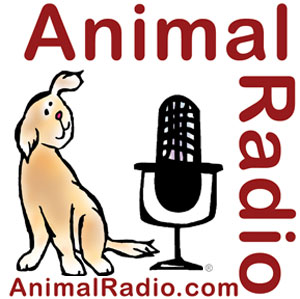 Animal Radio® Show #599 May 28, 2011
Dining With Dogs
Liz Laud, Dining With Dogs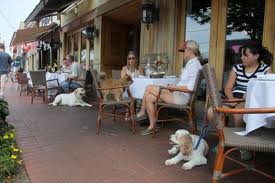 Liz Laud has considered her relationship with her dog Kelly as close to a mom-and-daughter relationship as can possibly be. For many people, their dogs are as close them as their children. And where they go, their children go – even if they have fur, four legs and occasional scratching fits!
In her many travels, Liz noticed two things: 1) It can be challenging to find a place to eat that welcomes dogs, and 2) More and more dog owners are unwilling to leave their beloved canines behind when they go out to dine.
One day, after finishing a hike in the trails above Los Angeles, Liz and her dog Kelly hunted for a place to eat. After being turned away from several establishments, they orderedr take-out and ate it in the parking lot.
Liz found her passion right then and there. Now she spends her days finding, listing, reviewing, supporting and spreading the word about dog-friendly restaurants! And she wants to enlist dog lovers everywhere to join her mission with DiningWithDogs.com.
She takes the site very seriously. It's important that members are able to add reviews easily – and if a restaurant doesn't treat a dog well she takes them off the website no matter how successful the spot might be. And when she finds an eatery that treats dogs well, she lauds them!
Dining With Dogs lists all the dog friendly restaurants in Southern California, New York City, Chicago, Arizona and Florida. It lists dog friendly restaurants as well as the individual dog policy at each restaurant.
Liz loves to hear from other dog people. Feel free to join the community and drop her a line!
100's of Secrets, Surprises and Solutions for Raising a Happy, Healthy Dog
Dr. Marty Becker – Your Dog: The Owner's Manual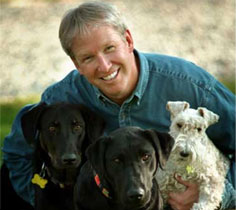 Dr. Marty Becker, the top-selling author and popular veterinarian for "Good Morning America" and "The Dr. Oz Show" returns once again to talk about the Secrets, Surprises and Solutions every dog-lover needs to know – and most don't.
Becker is winding down his tour of the country to promote his new book, Your Dog: The Owner's Manual, that he wrote together with Gina Spadafori. He is traveling on a tour bus was previously used by Kidd Rock and Lady Gaga. He is visiting 30 cities in 45 days.
His new book is set up to save you time, save you money and have a richer, deeper relationship with your pet.
He has some great tips on info such as:
How do you prevent the transmission of diseases from animals to people?
There was a study done out of New York where they checked people at random for MERSA (Methicillin resistant Staphylococcus aureus). They looked to find what the people that had the most staph had in common. Did they have children in daycare? Did they work in the health care industry? Had they recently been hospitalized? The answers to all of these questions was no! But what they did find in common was that these people had cats! What happens is that people give the MERSA to the cats and then the cat gives it back to the people. This can go back and forth several times. They don't give it to us first, we give it to them. You can also find MERSA in dogs.
Another study was done about bathing your pet. Bathing your pet once a week is better at getting rid of staph than giving a pet antibiotics. If you don't want to bathe your cat weekly, use a moist towel or grooming wipes. But if you can bathe your dog weekly, you should.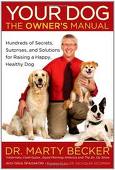 Another tip to protect your human family from pet transmitted diseases, don't wash your pet's food bowl in the same sink that you wash your human dishes. However, you can put them through the dishwasher.
Another thing is to scoop the poop a minimum of every three days in your yard. The feces have to sit for three days before the reach the infected stage. A good way to take care of the feces, instead of sending it to the landfill, is to either flush it down the toilet or better yet put it in a doggy septic tank that goes into your sewer (you can find these on the Internet) and flush it with water.
Find these tips and other great info in his new book Your Dog: The Owner's Manual
Dr. Marty Becker, "America's Veterinarian," is the popular veterinary contributor to ABC-TV's "Good Morning America" and the resident veterinarian on "The Dr. Oz Show." He is a frequent guest on national network and cable television, and radio shows. He has also been interviewed for countless magazine and newspaper articles, and has served as a consultant to or veterinary spokesman for top animal health companies. Along with his writing partner, Gina Spadafori, he is a regular contributor to Parade magazine and the Co-creator of popular web site PetConnection.com You can also join Dr. Becker on Facebook as well as on Twitter.
Paw-Parazzi Pet Photo Contest
Steve Pinetti, Kimpton

At Kimpton, they love pets so much that they have set out to find the cutest and most photogenic pet out there by kicking off the Kimpton Hotels Paw-Parazzi Contest, which end May 31st.
They've had submissions from bunnies, chickens, turtles, a calf, cats, and dogs of every shape and size wearing sweaters, dresses, hats. They've had dogs dressed as bunnies, Santa and a prisoner. They've had dogs playing football, driving a car, running on the beach and riding a motorcycle. And apparently there are cats who love to have their photo taken while sitting in the toilet. They even have entries from many countries around the world. Who knew?
Anyone can upload a pet photo to their site. Every two weeks, the five photos with the most "Like" votes will win pet-tacular prizes from their partners such as Olive Green Dog, Polka Dog Bakery, and Republic of Paws. The contest runs for three months through May 31, 2011.
On June 1, 2011, judges from Animal Radio will select the Grand Prize photo from the 30 bi-weekly winners for the "Ultimate hosPETality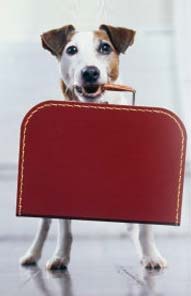 Getaway" which includes:
A two night stay at a Kimpton Hotel of the winner's choice
Two round trip tickets on JetBlue for human passengers
$500 credit for the photogenic pet on Pet Airways, a pet only airline
One $100 Kimpton Restaurant or in-room dining gift certificate
One in-room spa treatment for two
An Amelia Collection Carrier by Sherpa Pet Carrier
Use of pet amenities such as a dog bed, bowl, and treats

Anyone may enter by logging onto kimptonhotels.com to upload a photo of his or her pet.
What are you waiting for!

Dodge Journey Pet Destinations
What Is Your Favorite Place To Take Your Pet?
People who have pets love to travel with them. At Dodge, they have made it easier with their pet friendly vehicle, the Dodge Journey, which contains concealed storage bins, Chill Zone glove box cooler and second-row dual in-floor storage bins with removable and washable liners (very handy for muddy paws!) Call us with your favorite place to take your furry-friend: 1-866-405-8405.
This week's Dodge Journey Pet Destination: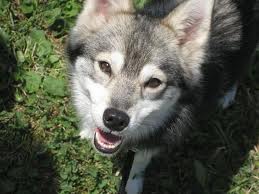 Leslie of Richland, Washington loves to take her Alaskan Klee Kai dog to the Columbia River Park in Kennewick, Washington. Leslie states it is a wonderful place to take a dog because there are wide-open spaces along the river with a mile long paved walk right along the river. It's a very clean and dog friendly place, as long as you keep your dog on a leash and clean up after them.
To view Past Dodge Journey Pet Destinations, click here.
Tropiclean Best Smile Contest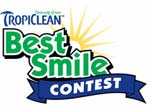 Your pet could be a winner! Share a photo of your smiling dog or cat and tell everyone why your pet has "TropiClean's Best Smile." You could win a $1,500 contribution to your favorite animal shelter plus a $500 VISA gift card and more for yourself – and there are new prize drawings every month! All entries must be submitted by June 30, 2011 to be eligible for the Grand Prize!
To submit a photo of your pet, visit www.TropiCleanBestSmile.com and create an account. Once registered, log in to upload your favorite photo of your smiling pet. Don't forget to let us know why your pet has TropiClean's Best Smile too! Got more than one pet to show off its smile? Go ahead and upload their picture too.
The Dogfather's Grooming Tip with Joey Villani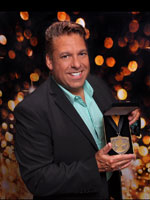 Growing Out Your Puppy's Coat
Joe received an email from a little girl with a Maltese, who still has his puppy coat after almost a year. In many dogs, you have to speed up the process to get rid of that puppy coat. The best way to do this is to stimulate the growth of coat.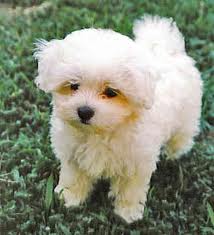 There are two ways to do this. For a shedding type dog, like a German Shepherd, brushing is the way to stimulate the coat. However, for a dog that doesn't shed as much, like a Maltese, you actually have to clip down the coat to the skin. After doing this, you need to make sure that your dog has some sort of protection from heat and cold.
Their coat will not look very good for a while after doing this, but the coat will be stimulated and will grow back very nicely.

DOGFATHER'S GROOMING TIP Brought To You By SeniorPetProducts.com. Use the code "SAVE25" to receive 25% off!
Animal Radio® News with Stacey Cohen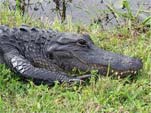 Alligator Chick Magnet
An Illinois man who was charged with possession of a dangerous animal claims his four-foot long pet alligator was actually a chick magnet. Dewayne Yarborough, 43, of Ford Heights, says he bought the reptile five years ago in Indiana for only $200. He kept the alligator because it attracted women, he says. In order to keep the unusual pet from growing too large, Yarborough told investigators he kept it in a small tank and only fed it 10 live mice per month. Animal control investigators found the 'gator in a fish tank in Yarborough's kitchen, but did not say how they learned of its existence. Meanwhile, the alligator was taken to the Animal Welfare League and will be given to the Chicago Herpetological Society, which studies reptiles and amphibians - although probably not the dating habits of people who keep alligators as pets!
Rise of Fatal Black Bear Attacks
Fatal black bear attacks have risen along with human population growth in the last 50 years, according to a recent study that reviewed deadly North American encounters since 1900. Over the past century, a total of 63 people were killed. 86% of those deaths have occurred since 1960, showing a link between fatal bear attacks and a rise in the human population. The findings also dispelled a common myth that a mother bear protecting her cubs may be the deadliest type of animal to encounter -- a full 92% of deadly bear attacks were carried out by predatory lone males. "Lone male black bears hunting people as a potential source of food are a greater cause of deadly mauling, the study said. Human food and garbage tends to attract bears and may increase the likelihood of serious bear attacks," So when camping pack it well!!

Who Will Take Care Of Your Pets In The event Of The Rapture?
Pet owners no longer need to worry about who will take care of their animals should the rapture come to fruition. Bart Centre made plans to take care of people's pets in 2009 when he started Eternal Earth-Bound Pets USA. Centre, who is an atheist, tells the Washington Post that for just $135 he or one of his people will adopt your pet once you're gone. Centre says his company operates in 26 states, adding that they already have over 250 clients. Centre's business does, however, have a few restrictions. Animals like horses, camels, and donkeys will only be rescued in New Hampshire, Montana, Vermont and Idaho.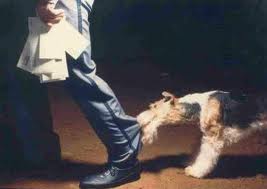 City With Most Mail Carrier Dog Attacks
San Diego ranks number two in the nation for the number of dog attacks on mail carriers. The Postal Service says the city tied with Columbus, Ohio, reporting 45 incidents last year. Houston came in number one with 62 attacks. The Postal Service blames warmer weather for more dogs being outside throughout the year.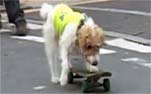 Skateboarding Dog Fined
The owner of a popular skateboarding dog in the U.K. is being hit in the wallet. According to the U.K.'s Orange News, Jonathan Fell was fined $130 after two women tripped on his terrier's skateboard. Fell says his dog's love for skateboarding isn't a crime, noting it's always been something he's enjoyed doing. Officials in Brighton say they appreciate the dog's talent, but they have to take action if people are going to complain. Fell has yet to pay his original fine. He could be forced to pay more than $1,600 if he doesn't take care of his financial obligations.

Increase of Health Problems In Fish
Scientists are expressing concern about an increase in the number of fish from the Gulf of Mexico with health problems, including skin lesions, fin rot, spots and liver blood clots. The question of whether the illnesses are related to the BP oil spill may be answered by scientists along the Gulf Coast, including University of West Florida biologist William Patterson, III. Patterson is conducting research on the chronic effects of last year's oil spill on Gulf fish. Patterson has already found consistencies with oil exposure, including fish with lesions, external parasites, odd pigmentation and diseased livers and ovaries. The study is being financed with some of the $6,000 distributed by BP to UWF to study the impact of the spill.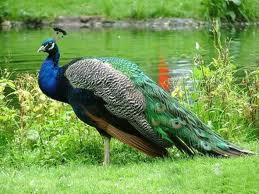 Peacock On The Lam
The female peacock that had been on the lam from the Bronx Zoo for several days is back in safe hands. Zoo officials say the peahen was captured in the garage of a local business. The bird flew the coop and had eluded zookeepers who tried unsuccessfully to capture her after several sightings around the Bronx. The peahen's escape came just several weeks after an Egyptian cobra managed to escape her structure at the zoo's Reptile House and disappeared for nearly a week.

NEWS UPDATE Brought To You By PetzLife.com

Listen to the entire Podcast of this show (#599)

indicates XM Satellite Radio and Podcast versions only.