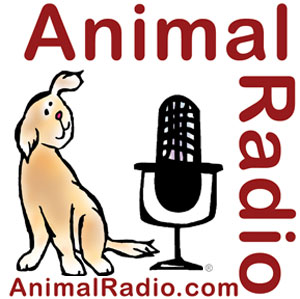 Animal Radio® Show #548 June 5, 2010
Misconceptions of Microchipping
Gary MacPhee, Intervet/Schering Plough

Gary MacPhee is the Director and General Manager of Intervet/Schering-Plough's HomeAgain microchip.
While the microchip is a great thing to have, it is not a GPS (Global Positioning System). It contains a radio frequency identification, or RFID. This means that it is a passive device that doesn't actively emit a signal like a GPS. But, it will activate when it is scanned by a handheld scanner device that most veterinarians and shelters in this country have. When activated it will read back a unique identifying number.
A problem with microchips in this country is that there are about three different frequencies. But the good news is that it is beginning to converge to international standards (ISO), which is used globally. Until this has been put into place, there is currently the universal scanner that can read all three frequencies.

A microchip is about the size of a grain of rice in a glass capsule. The microchip does not cause any pain when inserted under the pet's skin, and is usually less painful and safer than a vaccination. A microchip takes a matter of seconds to insert and is inserted in the scruff of the pet's neck.
As for causing cancer, Gary states that they have never found any proven cases where the microchip was linked to any type of cancerous growth.
Migration of the microchip is possible. This means that it can travel from the original placement area to other parts of the body. You can ask your veterinarian if they have any anti-migration features, such as a cap or a coating, which will make it adhere to the tissue of the pet to prevent it from moving around. Microchips are also fairly inexpensive and can range from $30 - $50.
The percentage of returned pets with microchips that are registered is more than 7 times higher than without.

According to industry data and a recent research article in the Journal of the American Veterinarian Medical Association:
1-in-3 family pets get lost

Without identification (collar and/or microchipping) 90% of pets won't return home

Only 5% of pets are microchipped

Of those, 42% of microchipped pets are not registered*

35% of lost pet owners could not be found because of incorrect contact information in pet recovery registries
Registering the microchip means having up to date contact information on the owner that is linked to the microchip in the pet. Most pet owners think having the chip in the pet is enough, if there is no information linking the owner to the pet, the microchip is nearly useless. So if you move, please be sure to update the registration on your microchip. And don't forget about the identification tag, which should be placed on your pet as well!
The Dogfather's Grooming Tip with Joey Villani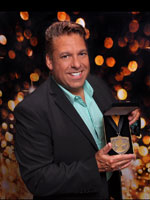 Grooming Starts Within!
If your pet doesn't have a healthy diet, they are not going to have a healthy coat and skin.
Anyone can come to Joey as a groomer and he can give your dog a quick fix. This means bathing your pet with a medicated shampoo, blow them dry (which will remove most of the dead skin) and he will follow it up with a silicone spray that will make your dog look shiny. While your dog will immediately look good, three days later you will have the same dirty looking dog.

If you want a healthy, shiny coat on your pet, they have to eat a healthy balanced, good nutritional diet. Some people think you can achieve this by adding oil to your dog's food, which then should stop the dry skin and itching. In some cases it may, but in more cases it doesn't! What is can do is make the situation worse, and your pet can end up with an oily coat and dandruff, because their body rejects the oil and pushes it out.
If you are feeding your dog right, you are not going to have a problem. If you feel you are feeding your dog right and still have a problem, talk to your veterinarian, because your dog might not be on the right diet.

DOGFATHER'S GROOMING TIP Brought To You By SeniorPetProducts.com
Animal Radio® News with Bobbie Hill
Wall Street Exec Convicted of Animal Cruelty
Former Wall Street exec and horse breeder Ernie Paragallo was sentenced last week for his part in mistreatment of horses at his farm. The Greene County, New York judge gave Paragallo the maximum sentence of two years in prison and a $33,000 fine. Paragallo was convicted in March of 33 animal cruelty charges, all of them misdemeanors. In passing sentence, the judge said he imposed the maximum because Paragallo showed no remorse and insisted his horses received proper care. Paragallo's attorney says he will appeal the conviction.
Many Lost Cats Do Not Return Home
Fewer than 5% of lost cats are returned home, in part because of no ID tag. Now, Arm & Hammer is teaming up with the world's largest no-kill animal shelter - North Shore Animal League America - to educate cat owners. The makers of cat litter products and the animal rescue organization are introducing "Tag a Cat, Save A Life," a program aimed at educating cat owners about the importance of providing their pet with an ID tag. Millions of lost, unidentified cats end up in shelters across the country every year. By providing owner information, the cat's chances of getting home increase greatly.

New York Carriage Horses Looking For New Home
The Big Apple is giving the heave-ho to Shamrock Stables, home to over two dozen carriage horses on West 45th Street. As of June 1st the city of New York, which owned the property, sold it to a developer. The ASPCA has stepped in and offered the horses homes if they are allowed to retire. Since zoning laws have changed and rents skyrocketed the chance of finding a stable in Midtown is slim. ASPCA President & CEO Ed Sayres said, "Even though we have opposing views on the proper treatment of horses...we stand ready to cooperate with Shamrock Stables and the City on this important issue."
Taylor Swift Wants Pet Stingray For Indoor Pond
Award winning country singer Taylor Swift is doing her part to help her hometown of Nashville with a benefit concert. She's also redecorating her apartment, which includes a pond in the living room. Swift says she has a birdcage in the room now that is big enough for people but she wants to do more. Like adding stingrays to the pond. Yes stingrays, tropical marine life related to sharks. Swift explained to People magazine, "I want to get stingrays. I don't want people to think I'm crazy, but wouldn't that be cool?"

What's The Weirdest Thing Your Dog Or Cat Has Ever Eaten?
Veterinarian Amy Zalcman is somewhat of an expert. She talked to New York's CBS 2 and gave the short list of what she's found - toys, pencils, earrings, rocks, socks, underwear and more. One dog ingested a roll of pennies; a Bull Terrier puppy swallowed a kitchen knife and survived; as did the cat that ate a needle. The dangers don't always show up on X-rays, like the stuffing material in most pet toys, which can become lodged and cause obstructions. The warning signs that your pet may have eaten something they shouldn't - vomiting, diarrhea, pale gums, weakness and/or collapse.
"Out of Control" Homeowners Association
You've probably heard stories of "out of control" homeowners association or condo boards, but this one from Baltimore may beat them all. The condo board at Scarlett Place is considering DNA samples from dog owners - Poo Prints - in order to find the ones that don't clean up after their pooches. BioPet Vet Lab in Tennessee provides the PooPrint service for a $50 fee which the condo will get from the dog owners as well as a $10 monthly maintenance fee. And if a tenant doesn't scoop his pooch's poop - they'll get slapped with a $500 fine.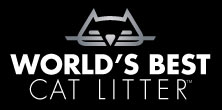 NEWS UPDATE Brought To You By World's Best Cat Litter™
Listen to the entire Podcast of this show (#548)

indicates XM Satellite Radio and Podcast versions only.