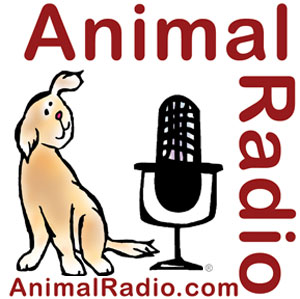 Animal Radio® Show #653 June 9, 2012
Jenna Fischer, The Office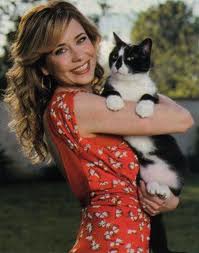 Jenna Fischer talks about her cat Andy, who is getting up there in years. He was diagnosed with the beginnings of kidney disease, but is now doing well. Jenna worked for many years doing animal rescue and received a crash course on animal care. As a result, she was not overwhelmed with the new responsibility of taking care of Andy's special needs.
Andy has been with Jenna since she was in college. When she first moved to Los Angeles from St. Louis, she took Andy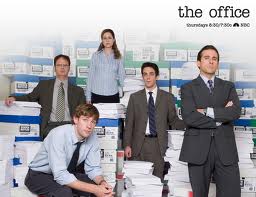 with her across country. It took 3 days and Andy rode in a cat carrier in the backseat of her Mazda Hatchback. She talks about how she would sneak him into motels along the way.
Jenna spoils her cat and admits that she lets him bully her around with food. She also lets Andy walk on the table during dinner. When she has guests over, she pretends that Andy isn't allowed on the table and tells everyone that she is surprised to see him up there!
Jenna also had a dog Wesley who went with her husband after their divorce. But, she has visitation rights and cares for Wesley when her ex is out of town.
Jenna is currently filming the new season of The Office.
Man's Best Friend Unleashed
Justin Silver, Dogs In The City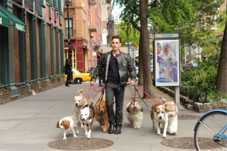 In Manhattan, Justin Silver is known as the "go-to guy" for all things dog-related. He has a creative and instinctive ability to connect with his canine customers while solving dilemmas for their two-legged masters. In each episode of the new show, Dogs In The City, he meets with clients who present a range of relationship problems, lifestyle changes or domestic issues – from a couple looking to move in together, but she's terrified of his golden retriever; to a recently divorced couple whose dog is having a rough time adjusting to joint custody. Justin gets as imaginative as necessary to reach a satisfying resolution, often finding that the owners can be a special breed themselves.

New York is not short on people with neurosis and you see the symptoms of that behavior in their dogs. Justin not only works on the canine aspect of these behaviors, but he also works on the human aspect as well. One of Justin's biggest battles is the people themselves. When he talks to them, he states that they are also talking the entire time when he tries to explain how to fix the issue. They seem to have a million ideas themselves on solving the problem, so he ends up battling the client's personality more than the dogs. Justin states that, "When people take on their animals, you really see how the animals are extensions of their own feelings about themselves." He tries to get his clients to see this.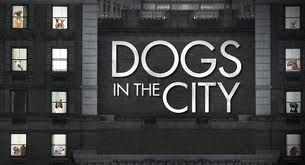 Justin Silver has been taking care of dogs and their owners for more than a decade. A dog trainer, behaviorist and owner of a pet care company; Silver is also a comedian and founder of Funny for Fido, a nonprofit that raises money for homeless animals by producing a yearly stand-up comedy event. Silver firmly believes that every dog can be trained to be a wonderful companion by working on issues calmly and confidently with both his four- and two-legged clients.

Check out Dogs In The City on Wednesday, (8:00-9:00 PM, ET/PT) on the CBS Television Network.

http://www.cbs.com/shows/dogs_in_the_city
Worried About Cleaning Your Pet's Teeth?
Bud Groth, PetzLife



Our dogs and cats need to have their teeth cleaned regularly, just like us humans. However, our animals need to undergo anesthesia to have this done and unfortunately this is sometimes a risky procedure, especially with the older pet. Bud Groth thought that there had to be a better way to clean our pet's teeth. At PetzLife, you will find an Oral Care line of products, which include sprays and gels that do just that.
Over 7,000 veterinarians are using PetzLife Oral Care Products very successfully, especially on senior animals where they do not want to risk using anesthesia. One veterinarian was very pleased with the results of PetzLife after using it, because she was concerned about her own dog who has had kidney problems for over 10 years, and she did not want to put him under anesthesia to clean his teeth. PetzLife is made for you to use at home, but veterinarians have a stronger product, VetzLife, which can be used on very difficult cases.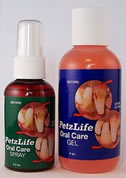 The Oral Care Spray is specially formulated to end plaque and tartar buildup, and the all-natural ingredients kill harmful bacteria on contact. With your pet's mouth free from this bacteria, breath becomes much fresher. It is not necessary to brush, but it will work faster if you follow directions and brush every 3rd to 4th day.
The Oral Care Gel comes in peppermint or wild salmon oil flavors and removes plaque and tartar from your pet's teeth. No toothbrush required! Made with all-natural, holistic ingredients, Oral Care Gel safely removes plaque and tartar, reverses oral disease, promotes healthy gums, brightens teeth and kills the bacteria that cause bad breath. The ingredients mix with your pet's saliva when applied on your pet's teeth and completely coat your pet's teeth and mouth. This process kills harmful bacteria and loosens plaque and tarter. Safe for cats and dogs of all breeds.
PetzLife's products don't just work on cats and dogs; they can even be used on your horse or pet pig. They are also currently being used on zoo animals and even dolphins.
Bud encourages you to try the product on yourself first. That is his motto! If anything that you ever buy for your pets state that it is not safe for human consumption, why would you give it to your pet! They even guarantee it 100%. If you are not 100% satisfied, they will give your money back. To date, they have sold over 3 million bottles.
Visit PetzLife.com and enter the code "Radio" to receive a 20% discount.

The Dogfather's Grooming Tip with Joey Villani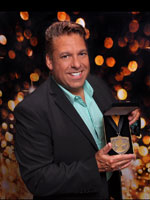 Does Your Dog have "Pearly Whites"
Smile! You probably have nice, white, straight teeth. Why? Because we spend a lot of money on whitening, dentist visits, we get them straightened and we get braces. But do you ignore you dog's teeth?
If someone had bad breath, the first thing you are going to say to them is, "Your breath stinks," and tell them to do something about it. But with your dog, you deal with it.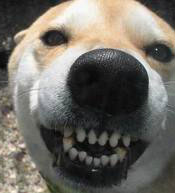 Part of grooming is hygiene and teeth. Unfortunately, so many people in America have dogs with bad breath and bad teeth. But, there are a few things you can do about it at home as a preventative, before it gets to the point where it stinks!
However, the first thing you need to do is to make a visit to your veterinarian to get your pet's teeth examined. If your dog needs a dentistry, get them cleaned. Joey is not a big fan of people who go to their groomers and ask them to do a teeth cleaning. He doesn't feels groomers are properly trained to do this, and you need to have it done in a proper facility by a trained professional, because if something goes bad (and it can at times) you will have a trained professional there to handle the situation properly.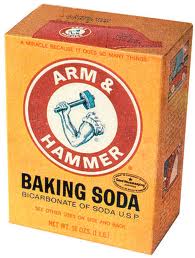 At home, you can use sprays and gels like PetzLife. There is also another alternative you can use. Get a gauze pad and wrap it around your finger and dampen it with water. Now, take your finger and dip it in baking soda, until it is pasty. You then put your finger in your dog's mouth (but if your dog won't let you – don't force him!) and rub the gauze on all of the teeth and the gums. This will remove the slim and the tartar that is slowly building up. However, you need to do this with clean teeth. This will not remove any buildup that is already there. This is just a preventative measure to keep clean teeth clean.
This is a much easier method than using a toothbrush. Using a toothbrush is difficult and you can irritate the gums if you don't do it right. Plus your dog is moving and there are cases where people have actually broken their dog's teeth.
You don't have to do it everyday, but if you did, your dog's teeth would look as good as yours when he smiles!
Animal Radio® News with Stacey Cohen
Nearly Half Of All Pet Owners Will Travel This Summer
PetRelocation.com, an international pet travel and pet transportation service provider, has announced the results of its third annual Summer Pet Travel Survey. For 2012, travel trends have fluctuated, but overall the popularity of pet travel is holding steady and consumer demands are more specific than ever. Nearly half of pet owners will travel this summer. 47% of respondents said they planned to travel with their pets within the next three months and another 40% plan to travel within the next year. About a quarter of the people said they travel with their cats, but a commanding 85% will bring their dogs along when they hit the road in 2012. Safety tops the list for the third year in a row. Safety was cited as the number one priority for pet travelers, with 60% of respondents saying it is their top concern when making travel plans. Convenience came in second place at 25% and pricing was stated as the number one concern for 15% of people.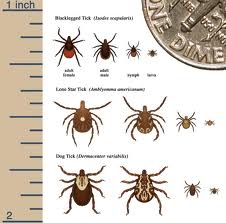 Now's The Time To Start Worrying About Ticks
Washington's Health Department says it's time to worry about ticks now that summer is here. Veterinarian Dr. Ruth McPete says few people realize that modern rural housing developments are often making America's tick problem worse. She says those fragments are fertile breeding grounds for ticks. The new Web site DogsAndTicks.com explains how to properly remove ticks from both people and animals. Ticks can carry health problems such as Lyme disease.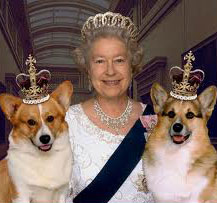 Prince Doesn't Care For Queen's Yappers
You can always count on a low-hanging Welsh Corgi to make Queen Elizabeth smile. Not necessarily so for her grandson, Prince William. In an interview for a documentary on the Queen for her Diamond Jubilee Celebrations, Will said his granny's famous pack of yapping Welsh Corgis are a joy to the Queen but drive everyone else crazy. Corgis are as stubby as Dachshunds but with more bulk and fur. "They're barking all the time!! ... I don't know how she copes with it," he says, according to Radio Times Magazine and The Daily Beast's accounts of William's interview. "But her private life with her dogs and her riding and her walking, it's very important to her. She has got to switch off. I would just question the noise!" William and his wife, the former Kate Middleton, now known as Catherine Duchess of Cambridge, recently acquired a new dog of their own, an adorable black Cocker Spaniel puppy they named Lupo. He, apparently, isn't a barker. The queen's dogs are famous for their barking, their occasional nips at a VIP's ankles and their run of the royal palaces. But the Queen loves them, and has owned many, many corgis over the decades since she received her first one as a gift from her father, King George, when she was a child.
It's The Food Recall That Just Wont End – Now It's Cat Food
From the recall of a single batch of its Diamond Naturals dry dog food on April 6 for possible salmonella contamination, Diamond Pet Foods has expanded the recall on eight separate occasions, endured a week-long inspection of one of its plants by the US Food and Drug Administration (FDA), which criticized its practices, and most recently acknowledged that cats are also at risk. Yet, the Missouri-based maker of Diamond, Premium Edge, Kirkland Signature, and other pet food brands, has not called special attention to the expansion of the recall to cat food beyond amending a statement on the company's internet recall site: "Diamond Pet Foods has voluntarily recalled some brands of dry dog and cat food that it manufactured in its Gaston, SC facility between December 9, 2011 and April 7, 2012 due to potential Salmonella contamination."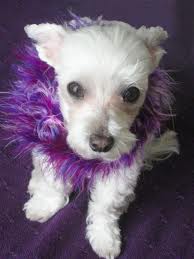 Lucky's In A Rush To Get Married
If you missed Lucky the dog's posh wedding shower, you can still make it to her July 12th wedding at New York's exclusive Essex House Hotel. Lucky, who holds the Guinness World Record as the animal most photographed with celebrities, has posed with the likes of Betty White, Snoop Dogg and Hugh Grant. Her new mission: searching for a husband. The marital-minded Maltese is taking applications on her Facebook page for the right "Guy," which owner and animal advocate Wendy Diamond says needs to be "Friendly and not camera shy" but not necessarily canine. What's the rush? Poor Lucky's been diagnosed with terminal cancer and given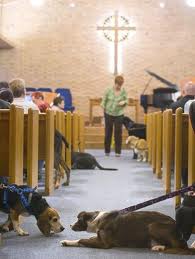 three to 12 months to live.
Would You Take Your Dog To Church With You?
A Florida pastor says he decided not to turn away any four-legged parishioners who wanted to join their two-legged companions at church. Pastor David Hughes tells the Sun Sentinel almost 500 dogs filled the pews for the first of two Dog Day Weekend services at the Church of the Glades in Coral Springs. Some of the animals reportedly in attendance ranged from Teacup Poodles to Irish Wolfhounds, as well as several Beagles and a 600-pound lion. Hughes says he thinks man's best friend fits nicely with the values of loyalty, love and protectiveness, noting that many theologians call Jesus the "Hound of Heaven.

Listen to the entire Podcast of this show (#653)