Dr. Myles M. Bader, The Buggy Professor
"Club the Bugs & Scare the Critters"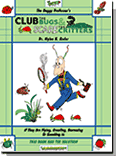 If bugs and pests are flying, crawling, burrowing, or sneaking in your household Dr. Myles Bader has non-toxic, safe, all natural solutions that are safe for your kids and pets without the use of pesticides. Did you know that you can freeze your stuffed toy animals for 24 hours once a month to kill off dust mites; that vinegar and water on counter tops will keep ants away, not your relatives; and that mice will be discouraged from coming near a cotton ball with peppermint oil in it?
Andrea Warren
Mellow Mutts


Mellow Mutts want to provide YOU with the best kind of healthy, holistic products for today and that is why MELLOW MUTTS was created! Our challenge is to blend the finest essential oils in our products today to meet all the needs your pets will encounter with their skin and fur. We even created blends to lift their spirits and give them a "mellow" mood.
Todd Appleman, the Appleman Group
eSafetyAlert.com and the Safety Turtle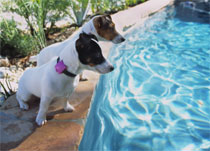 As summer approaches, the risk of children and pets drowning in backyard swimming pools, and other water hazards, is on the rise. The Safety Turtle alarm is the only system of its kind that alerts parents and/or pet owners when a child or pet falls into the pool or any water hazard such as a koi pond, stream, or in the water at a lake cottage.
All Animal Radio Listeners will receive a 5% discount until the end of July ­ just mention Hal & Judy sent you!
Bernadine Cruz, DVM
The Secret Sex Life of Dogs and Cats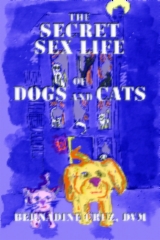 An almost-X-rated volume that's filled with all those questions that you -- and everyone else -- were afraid to ask about your furry four-legged friends. Nationally recognized veterinarian Dr. Bernadine Cruz explains the secrets of every pet's personal life as well as setting the record straight on the urban legends and lore of animal sex. An "edu-taining" read and a must-have reference. Be prepared to hear some sex secretes of your pet!
Benjamin James Cool Neon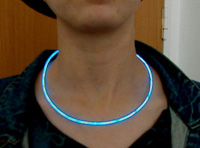 At Funhouse Productions, we play hard at being purveyors and advocates of fun, harmless mischief, and a celebratory lifestyle. Our specialty is transforming imagination into reality. Funhouse Productions will produce just about anything in Cool Neon.
Diane Pomerance, Ph.D.
Animal Elders: Caring About Our Aging Animal Companions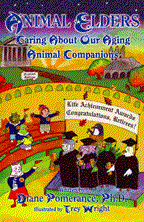 Pets are like members of the family. From the minute that tiny kitten or playful puppy arrived, you began to develop strong bonds of trust and loyalty. That is why making the decision to euthanize them as they grow older or seriously ill can be incredibly difficult and painful. Dr. Pomerance shares with our listeners what to consider when having to choose life or death for a pet who is aging or seriously ill.

ANIMAL RADIO ALERT: Dog and Cat Treats Recalled - Six types of dog and cat treats marketed by T.W. Enterprises of Ferndale, Wash., and distributed in the US and Canada under its name and the Aron Pet Food name were recalled Wednesday after reports of Salmonella Thompson infection in humans. The company identified the recalled products as: Salmon Snackers; Shrimp Snackers; Healthy K9 Beef Jerkey; Healthy K9 Beef Heart; and Natural Dog Treats.
Darlene Arden
Early Spaying & Neutering of Your Pet
Rae Ann Kumelos
Film Familiars: A Golden Lineage on the Silver Screen
From the majestic stallion Shadowfax in The Lord of the Rings to Chewbacca in Star Wars, discover how the animals we see in the movies have mythic and fabled counterparts that were around long before the projector or Cineplex.