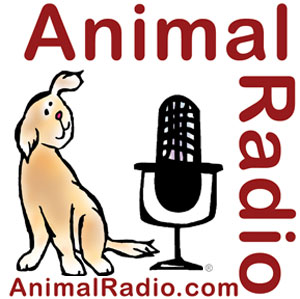 Animal Radio® Show #601 June 11, 2011
Who Let The Dogs Out?
Debra Wilson, Nuts For Mutts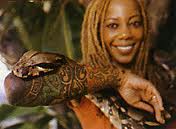 Debra Wilson was a cast member of MADtv for eight seasons and was the longest running female cast member. She was known for her impressions of Whitney Houston and Oprah Winfrey. Now, she is a huge animal advocate and hosts various animal charities.
Debra currently lives in Los Angeles with her 19-year-old cat "Nala" and her Columbian Tegu Lizard, named "Lizard." Debra says her lizard has a face like a velociraptor, legs of a frog and the body of an alligator or crocodile and is about 2 feet long. Debra doesn't currently take Lizard out in public, as he is still a juvenile and a little skittish. He is a meat eater, eats hardboiled eggs and loves Pedigree dog food!
Debra has been involved in animal causes since moving to Lo Angeles and has hosted Nuts For Mutts for 5 years. New Leash On Life Animal Rescue has been putting on Nuts for Mutts for years, which involves a walk and a dog show and is a great fun-filled family fundraiser. It is primarily a dog show where you can register your dogs online for various contests.
New Leash on Life was founded in 1997, and has been responsible for the spaying and neutering of thousands of pets and the rescuing and placement of over 3,000 dogs. In addition, they provide free educational seminars at local shelters and schools, set shelter rescue priorities on "hard to place" animals requiring medical or special care, founded the Lend A Paw Program which rescues dogs from shelters, rehabilitates them and transforms them into Assistance and Therapy dogs, founded the P.E.T.'s program (Pet Educational Trainers) and co-founded Partners for Life, which saved hundreds at the East Valley Animal Shelter.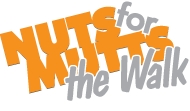 This year, hundreds of mutts are expected to strut their stuff before a panel of celebrity judges in thirty categories including "Most Handsome," "Fox 11 Fastest Mutt," "Most Ear-resistible Ears," "Mystery Mutt" and "Best Kisser" leading up to the coveted "Best in Show."
But you don't have to own a dog to attend and enjoy this rollicking event. The Nuts for Mutts Festival will also feature kids crafts and activities, delicious food, Beer Garden, over 60 vendors, a silent auction, great live music and more! There will also be animals available for adoption.
Nuts For Mutts takes place on Sunday, June 26th from 8:00am – 5:00pm at the Agoura Hills/Calabasas Community Center in Calabasas, California.

. For more information, to register for the Walk or to register your dog in the Dog Show, visit

www.nutsformutts.org

or call 818-880-2993.
Groom Your Pet At Home
Sharon Boeldt, Wahl Pet Clippers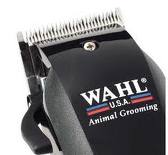 Wahl Pet Clippers not only make clippers for the professional groomer but they also have a consumer product line so you can groom your dog yourself.
Sharon Boeldt explains that the key performance benefits really begin with the blades. Wahl pet clippers and trimmers feature self-sharpening, high carbon steel blades that really provide home groomers to get the best cut for a variety of breeds. The blades also incorporate some superior geometry that helps smooth the fur as it goes through the blades which protects the dog from painful pulling, snagging and jabbing.
Not all dogs enjoy going to the groomer. Some dogs come back a little shaken up. So grooming your dog yourself really creates a bond with your dog and a more pleasurable and familiar environment for them.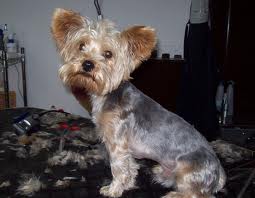 If you are grooming your dog for the first time, there are some things you might want to do to get yourself and your dog comfortable with it.
A few days before you plan on grooming your dog, to help your dog get used to the clipper which makes noise, have them sit next to you no the couch or the floor and turn the clipper on for a minute or two. This will help them get used to the humming sound.
If you are not comfortable using the clipper, start with a small amount of hair to get both your dog comfortable as well as yourself. This is a great way to save money and also to spruce your dog up between grooming visits.
http://wahlhomeproducts.com/Products/HomePet
Tropiclean Best Smile Contest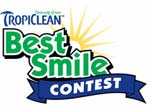 Your pet could be a winner! Share a photo of your smiling dog or cat and tell everyone why your pet has "TropiClean's Best Smile." You could win a $1,500 contribution to your favorite animal shelter plus a $500 VISA gift card and more for yourself – and there are new prize drawings every month! All entries must be submitted by June 30, 2011 to be eligible for the Grand Prize!
To submit a photo of your pet, visit www.TropiCleanBestSmile.com and create an account. Once registered, log in to upload your favorite photo of your smiling pet. Don't forget to let us know why your pet has TropiClean's Best Smile too! Got more than one pet to show off its smile? Go ahead and upload their picture too.

Dodge Journey Pet Destinations
What Is Your Favorite Place To Take Your Pet?
People who have pets love to travel with them. At Dodge, they have made it easier with their pet friendly vehicle, the Dodge Journey, which contains concealed storage bins, Chill Zone glove box cooler and second-row dual in-floor storage bins with removable and washable liners (very handy for muddy paws!) Call us with your favorite place to take your furry-friend: 1-866-405-8405.
This week's Dodge Journey Pet Destination: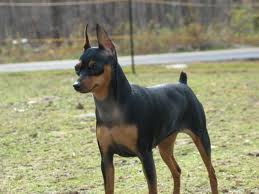 Steve from Foley, Alabama, likes to take his dog to Belmont Park, just outside of town. He says it is a really nice park, and the best time to go is in the afternoon, because that is when most of the women show up! We wish him luck in getting a date!
To view Past Dodge Journey Pet Destinations, click here.
The Dogfather's Grooming Tip with Joey Villani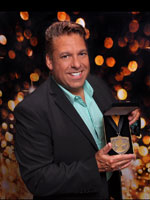 Grooming A Senior Dog
When your dog is getting too old to be professionally groomed, you might need to lower your expectations. At some point in time, you have to start thinking about the dog itself and not really worry about their haircut as much.
Joey tells us about a recent experience he had in his grooming saloon. A woman brought in an older dog, about 16 years old, who had tumors all over his body. The vet refused to operate on the dog because of his age. The woman wanted all of the knots brushed out. Joeys advised the woman that it would be better for her dog not to be brushed out. The woman refused to listen and said that if Joey didn't do it, she would take him to another groomer who would.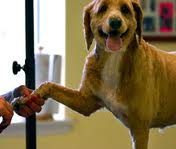 At his point, Joey actually broke his rule of thumb. He felt that if he didn't groom this dog that someone else would who would probably put the dog through hell. But, Joey's condition was that the woman had to stay and watch what her dog went through. Joey groomed the dog in the gentlest manner possible. After about 10 minutes, the woman told him to stop and do what he felt was best for her dog.
Older dogs need special care. You want to make it as easy as possible on them. Some older dogs can't stand for long periods of time, and they aren't able to do things at the groomer like they used to. Your groomer should b e telling you this, but if they don't, you should take it upon yourself to see if the experience is now starting to stress your dog, and search for other options.
Worse case scenario, you leave your older dog and when you come back to pick him up, he is no longer there, as he has passed awayat the groomers.

DOGFATHER'S GROOMING TIP Brought To You By SeniorPetProducts.com. Use the code "SAVE25" to receive 25% off!
Animal Radio® News with Stacey Cohen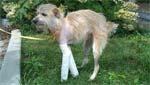 Amazing Story of Love And Survival
Animal control officials in Alabama are telling an amazing story of love and survival. On April 27th, a dog named Mason was hiding from an onrushing tornado in a North Smithfield, Alabama garage when he was picked up and carried away by the storm. Three weeks later, Mason is home. He'd crawled slowly and painfully for weeks with two broken legs. His owners say they looked for Mason after the storm and had about given him up for lost when they returned to their badly damaged home. Mason was sitting on the porch waiting for them. Unfortunately Mason hasn't been able to stay home. His owners have asked a local animal shelter to take him because the twister also tore their lives to shreds. A spokesperson for the Birmingham Jefferson County Animal Control shelter says it's hoped the dog can return to his original family once he recovers from the injuries. If not, the shelter says they'll find a new home for him.
Ten-Year-Old Drags Home 10-Foot Alligator
The late Steve Irwin's work as the "Crocodile Hunter" appears to have had a big impact on one Florida boy. Officers with the Florida Fish and Wildlife Conservation Commission were called to a home in Rockledge on Wednesday after ten-year-old Michael Dasher dragged home an alligator. Dasher had been fishing in a nearby canal when a nearly six-foot alligator bit his hook. Dasher says he was eventually attacked by the reptile, but jumped on its back and dragged it home. Dasher somehow managed to only suffer a few scratches, but did receive a stern talking to from his grandfather. According to FloridaToday.com, the alligator is being returned to a local river, while Dasher says he'll never wrestle another dangerous animal.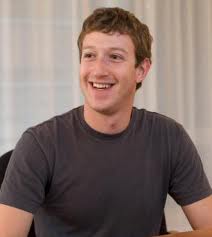 Zuckerberg Kills-Own-Meat
Facebook founder Mark Zuckerberg is trying a new diet. The 27-year-old billionaire tells "Fortune" magazine he now only eats meat if it comes from an animal he slaughtered with his own hands. Zuckerberg says he was inspired to join the kill-your-own-meat movement after a pig roast at his Palo Alto, California home last year. He claims the goal is to be thankful for the food he has and never forget that, quote, "a living being has to die for you to eat meat." Zuckerberg says he now only eats vegetarian food when he goes to a restaurant. He adds that the experience has taught him about farming and raising animals in a sustainable way.
Stand-Up Routine For The Cows
A comedian in the U.K. is making headlines for "milking" a few jokes. Milton Jones recently visited a farm to perform a stand-up routine for a group of cows. Joined by cow expert Bruce Woodacre, Jones was attempting to determine if the animals have a sense of humor. Jones tells the U.K.'s "Orange" news that the cows were a tough crowd, but says overall they were an "udderly brilliant" audience. Woodacre says he noticed several cows who appeared to be engaged in Jones' routine, but acknowledges that there were a "few walk-outs."

Don't Force Your Cat To Become A Vegetarian
Vegetarians sometimes want their pets to share their lifestyle. The trouble is cats are "obligate carnivores." This means they must eat meat to survive. They depend on nutrients that are only found in animal tissue. Dogs may be able to handle a well-balanced vegetarian diet, but check with your vet first.

The Life Of A Monkey Is More Than Just Sunshine And Bananas
That's according to a new study showing our primate cousins are capable of regret. The study suggests that monkeys are capable of learning not just through direct experiences but also by imagining alternative outcomes to their actions. Researchers at Yale monitored the brain activity of a group of monkeys while they played several games of "Rock Paper Scissors." They found that the monkeys often played the symbol that would have won them the previous round of the game. When researchers analyzed the monkeys' brain activity, they found activity in the prefrontal cortex, which is responsible for regret and other forms of abstract thinking.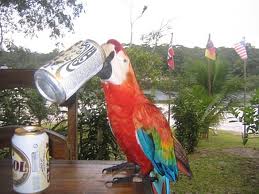 Drunken Parrots Annoy Residents
The local wildlife in Palmerston, Australia is getting back to its partying ways. According to the "Metro," parrots have been annoying residents with their drunken behavior. The birds reportedly eat a particular plant that causes them to act like someone who's inebriated. The parrots will make a lot of noise before eventually falling over. They also suffer from hangovers that can leave them sick for as many as three days. A local veterinarian says toxins in the plant are probably to blame for the birds' behavior. The problem doesn't appear to be going away, as the parrots are said to enjoy dining on the plant in the month of May.

NEWS UPDATE Brought To You By PetzLife.com

Listen to the entire Podcast of this show (#601)

indicates XM Satellite Radio and Podcast versions only.