(06/25/05) CELEBRITY "BEST OF" SHOW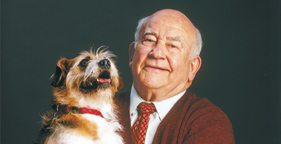 Ed Asner
You may not associate Ed Asner with animal causes, but indeed he lends his voice as an advocate for responsible pet ownership, and has strong views on the importance of spaying and neutering and shelter adoptions, with a lifelong commitment to the companion animals with whom we share our lives.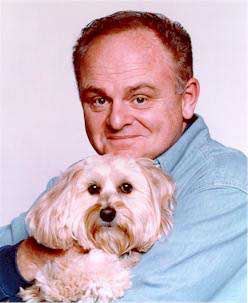 Gary Burghoff Corporal "Radar" O'Reilly of M*A*S*H
Gary Burghoff and "Radar" O'Reilly are synonymous with the kind, lovable yet kindred spirits we can all remember with fondness. The role of "Radar" was tailor-made for Gary because of his obvious love of animals and his extraordinary personality. Remember Radar's zoo in M*A*S*H? This theme originated from his real life Animal Rehabilitation Clinic in Southern California where he nurtured and cared for many species of birds such as the brown pelican, and many other animals including opossums, grey squirrels, raccoons and abandoned creatures needing Gary's special and tender-loving care. In fact Gary, once known as the "Bird Man of Malibu", was licensed by the State of California to care for wounded animals.
Leslie Nielsen
Listen as comedian Leslie Nielsen shares his warm fuzzy animal side. Leslie starred as Frank Drebin in Police Squad, as well as in The Naked Gun and its sequels, Airplane and Scary Movie 3. He was awarded the UCLA's Jack Benny Award for his comedic talents. Nielsen's impressive career includes more than 200 films and television programs. See what he is up to now.

Dr. Joyce Brothers
Dr. Joyce Brothers is a noted psychologist, columnist, author and one of America's 10 most influential women. Her legendary books have been translated into 26 languages, with her daily column appearing in more than 175 newspapers. Hear what Dr. Joyce Brothers has to say about pets coming between partners.

Dr. Tracy Land
Pediatric or Early Spay/Neuter
Pediatric, or Early Spay/Neuter, refers to spaying or neutering pets at a much earlier age than the old six to nine month standard. With today's anesthetics, advanced monitoring equipment, and surgical techniques, not only are these procedures safe in young puppies and kittens, the risk of complication is lower and the recovery period shorter than in mature pets. Concerns about adverse effects have now been proven unfounded. The American Veterinary Medical Association, the Humane Society of the United States, the Association of Spay/Neuter Veterinarians, and the College of Veterinary Medicine at the University of Georgia, are among those that support early spay/neuter. Listen in and hear some advantages of early spay/neuter.


Robert Yau - DateMyPet.com
Another dating site? No. A meeting site for pet people? Yes. The idea for DateMyPet.com started during a walk with my dog in our local park. As usual, folks will approach us and comment on how cute he is. Typically this will lead to a conversation. These conversations range from simple causal talk to details about their lives. Total strangers and we'll be conversing like old friends. That's the power of our pets. They provide a common link, an understanding of who we are. So here we are, "if you want to date me, you have to date my pet". That's the drive behind this website. If you knew first hand that a person is a pet lover, it would make things a lot easier. That is a strong link that can be built upon.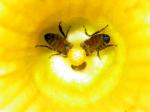 Rae Ann Kumelos
All The Buzz About Bees
What do an 1842 exploration to the Rocky Mountains, honey-tongued ancient poets, and an exhibit in the National History Museum all have in common? Bees. Discover how the bee helped shape the population of a nation, inspired timeless poetry and gave special meaning to an ancient chunk of amber.