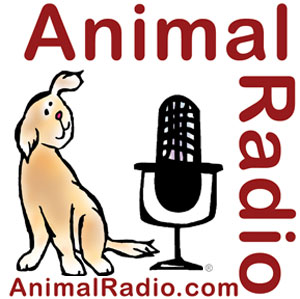 Animal Radio® Show #551 June 26, 2010
Reducing Your Pet's Carbon Pawprint
Dr. Marty Becker, "America's Veterinarian"

If you want to reduce your pet's carbon pawprint, you need to start with feeding your pet differently. For example, when you buy a bag of food, buy the largest size possible. If you can, split it with a friend, neighbor, co-worker or family member. It is a lot cheaper in the larger size and there is also less waste material to dispose of.
Also, if you purchase natural or organic foods, you will find that they have a lot higher quality ingredients and greater nutrient density, so there is less waste to clean up from your dog.

Currently there are 73 million dogs in the United States and they create 10 million tons of poop every year. Most of this goes straight to the landfill in plastic bags. There are some environmental concerns about dumping stuff in landfills. If you do use plastic bags, make sure that they are biodegradable.
However, you can do something more environmentally friendly with your dog's waste. One product that is environmental friendly is the Doggy Doo Drain, which fits on a septic tank cleanout or on a sewer. You just take the poop and drop it down, where it runs through the septic or sewer system and doesn't end up in the landfill.

And if you have a cat and use clay litter, this litter is already at the end of its biodegradability. This litter is strip-mined, and when it goes into a landfill, that clay stays just like clay. There are more environmentally friendly and natural litters which are biodegradable that are made out recycled newspapers, pine, or corn, such as World's Best Cat Litter.
When purchasing grooming and cleaning products, look for something that is safer for the environment and pet friendly. You will be surprised to find that these products clean just as well as what you have been using in the past.
Check around your local store and ask about environmentally friendly pet products.
Dr. Marty Becker, "America's Veterinarian," is the popular veterinary contributor to ABC-TV's "Good Morning America" and the resident veterinarian on "The Dr. Oz Show." He is a frequent guest on national network and cable television, and radio shows. He has also been interviewed for countless magazine and newspaper articles, and has served as a consultant to or veterinary spokesman for top animal health companies. Along with his writing partner, Gina Spadafori, he is a regular contributor to Parade magazine and the Co-creator of popular web site PetConnection.com You can also join Dr. Becker on Facebook as well as on Twitter.
The Dogfather's Grooming Tip with Joey Villani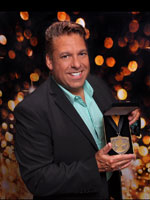 Grooming Isn't Just Skin & Coat
When your dog comes out of a salon, they look the best they can. However, there are a lot of things that groomers can't change, and one is care of the dog's teeth.
A groomer will brush your dog's teeth upon request, but imagine if you only brushed your teeth once every four to six weeks, you would probably be sporting dentures!
You have to take care of your pet's teeth. Studies now show that hard food does not do as much for the teeth as we once thought. And on the other hand, studies also show that soft food is not as damaging to the teeth and gums as once believed.

You need to get in there and brush your dog's teeth. A quick and easy way is to start fresh. If your dog already has a buildup of tartar, go to your veterinarian and have them cleaned. If you try to clean this buildup on your own, you can do more damage. There is also a chance that the teeth will be sensitive. After they have been professionally cleaned, you can do it yourself.
If your dog lets you put your fingers in his mouth, it's not so bad. But if he doesn't, you need to be careful. Make a paste with some household baking soda and water. Then wrap a piece of gauze around your finger and dip it in the mixture. You will then rub it on your dog's teeth. This will help to neutralize the acid, help clean the teeth and get them squeaky clean. It will do a great job and it it's inexpensive and easy to do.
If you have a puppy, put your fingers in their mouth often to get them used to the idea.
What most people don't know is that gum disease can contribute to loss of life. Just remember not to use human toothpaste. This is toxic to dogs and they will swallow it because they can't spit it out.

DOGFATHER'S GROOMING TIP Brought To You By SeniorPetProducts.com
Animal Radio® News with Bobbie Hill
Economic Times Impact Veterinary Care
These uncertain economic times have a direct impact on veterinary care of most pets. According to an Associate Press poll, money is a major factor for the majority of pet owners. The results of the survey showed 62% of pet owners can handle a vet bill if it's under $500 but the percentage drops by 50% if the costs are $1,000. If the veterinary care costs $2,000, only 35% of those responding say they could handle it while only 22% said they could afford a bill of $5,000.
Elephant Decides to Tour the City
Sabu the elephant took a tour of the Swiss city of Zurich after escaping from the circus earlier this month. The A.P. reported no injuries or property damage while Sabu strolled around Zurich's commercial and banking district. She also took a brief dip in Lake Zurich before a keeper was able to bring her safely back to her trailer.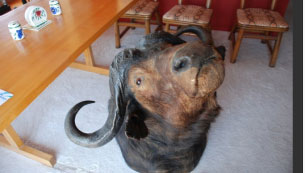 Man Trapped By Water Buffalo Head
A Florida man is probably thinking about relocating his stuffed water buffalo head after it fell and trapped him in his recliner. The Monroe County Sheriff's department responded to a 9-1-1 call from a man who yelled his address to dispatchers. The A.P. story says the man was asleep in his recliner when the mounted trophy fell from the wall above him, landing on his lap and trapping him. He was taken to a nearby hospital for treatment.

Iams Cat Food Recall
A voluntary recall of Iams cat food was announced by parent company Proctor and Gamble on June 9th. Products affected are all varieties of Iams ProActive Health canned food for cats and kittens in 3 and 5.5 ounce cans with expiration dates of Sept. 2011 to June 2012 printed on the bottom. The company initiated the voluntary recall after tests found insufficient levels of Thiamine or B1. The vitamin is essential to support the health of the central nervous system.
Good News For Neglected Horses In Kentucky
The ASPCA announced a grant of $5,000 for the rescue group Speak Up For Horses. The organization was able to adopt the horses and begin their rehabilitation after being found in deplorable conditions in 2009 on a Breckenridge County farm. Authorities raided the farm, charging the owner with animal cruelty after 11 horses were found dead with the other 48 starving. Speak Up for Horses helps rescue horses bound for slaughter and partners with other equine groups to rescue horses at risk.
Updating A Story Of Bird Smuggling From Last April
The two Orange County men arrested in connection with a songbird smuggling case have been sentenced to federal prison. Ringleader Duc Le will serve a six-month sentence and pay $25,000 in restitution. Sony Dong, the actual smuggler, will serve four months and pay $4,000. Dong was arrested at LAX after authorities noticed bird dropping on his socks and feathers poking out from his pant legs. A search found Dong had 14 birds strapped to his ankles with another 51 stowed in his luggage.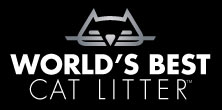 NEWS UPDATE Brought To You By World's Best Cat Litter™
Listen to the entire Podcast of this show (#551)

indicates XM Satellite Radio and Podcast versions only.