Animal Radio® Show #448 July 5, 2008

Greatest American Dog


Victoria Stilwell, It's Me or the Dog
Victoria Stilwell will be one of the judges on the new reality show, the "Greatest American Dog."
The Greatest American Dog premieres on Thursday, July 10th (8:00-9:00pm ET/PT) on the CBS Television Network and will consist of 12 extraordinary teams of dogs and owners from across the nation who will compete for the title of Greatest American Dog.

Hosted by zoologist/television personality Jarod Miller, owners and their pets from "pageant dogs" to those simply trained at home, will live together and compete against each other in challenges that put the owners' ability to train their dogs to the test. Each week, the judges (Wendy Diamond, Allan Reznick and Victoria Stilwell) will eliminate one dog and their owner. The last remaining team will walk away with a $250,000 cash prize and the title of Greatest American Dog.

Victoria Stilwell is currently the host of "It's Me or the Dog." But, she didn't start out as a dog trainer. She was actually an actress "between gigs" when her sister, who is a veterinary nurse, suggested that she do some dog walking. So, she took it up out of necessity and started off with walking one dog a day, and within a month, she had about 20 dogs to walk. Slowly, she became more interested in dog training than acting!
Victoria currently lives with her rescued animals a cat and chocolate lab along with two fish. Victoria would like to add a snake to her menagerie, but her husband is opposed!



Francesco Quinn


Francesco Quinn has always been very involved with the animals, including everything from "Freeing Lolita" a whale who has lived at the Miami Seaquarium for the past 37 years, to designing a pet bowl to raise funds and awareness for homeless and abused animals in the Los Angeles area.
While Francesco says he grew up with animals, his kids currently have two baby chicks that are turning into a nightmare. Francisco says that there is poop and feed everywhere. He used to have dogs, but now that his twins are 6 years old, he states that he is not cleaning up any more poop!
Living in the shadow of his famous father has never been a burden for actor Francesco Quinn. The son of movie legend Anthony Quinn says, "I learned so much from him about acting, about life. I idolized him, so it's definitely a blessing."
Originally, Francesco wanted to become a director, but his father said it wasn't that easy and that he should try acting first. Then, if he wanted to direct, he could go into directing. So, Francesco went into acting first and someone made the mistake of telling him he was good and that was the end of that story!
Look for Francisco starring opposite Luke Perry in "A Gunfighter's Pledge," premiering Saturday, July 5 on Hallmark Channel. He plays a black-hatted sheriff who does the dirty work for a greedy land baron. The bad guys meet their match, however, when Perry's character, a former sheriff, helps defend a ranch being eyed for a take-over.





Dr. Jill Answers Your Vet Questions

Cats With Allergies
It's hard to figure out what animals are allergic to, as different skin conditions can look exactly alike. If your pet is scratching around the head and the neck, it most likely isn't a flea allergy. If they had a flea allergy, they would be scratching all over and mainly around the tail bed. If you suspect your animal is having some kind of allergic reaction, don't ignore it; take your pet to the vet.
My Dog's Pain Medication Doesn't Seem To Work ­ Should I Switch It?
An elderly Chihuahua is currently on pain medication that doesn't seem to be working for her any longer. Fortunately, there are so many pain medications now available; that you should talk to your vet about switching medications if you don't believe what your pet is currently taking is working properly. You should know in about 2-4 weeks if a medication is affective.

What Do You Think About The Raw Diet?
Many pet enthusiasts have recommended raw diets for many years and there are a lot of health claims about it on the Internet, but you should be careful. Veterinary nutritionists don't recommend the raw diet because there is no scientific evidence behind it. Every pet food currently on the market has to go through nutritional studies to make sure that it has adequate nutrition for your animal, and the raw diet doesn't go through anything. Another problem is that when you are making your own diet, you may not give your pet something that is nutritionally complete. You may add too much protein or not enough carbohydrates, so there are some errors you can make when doing the raw diet. If you do decide to do a raw diet, please work with a veterinary nutritionist to make sure that the diet is complete.
My Black Lab Has Had Two False Pregnancies


As we suspected, Dr. Jill discourages the breeding of dogs. First of all, there is an over-abundance of homeless black labs, and then there are the health reasons to spaying. Every time a dog goes into heat, there is an increased rate of cancer. A spayed animal will live a longer, healthier life. And when you breed a dog hoping for duplicate puppies just like their mother, you are more likely to get puppies that have behavior problems and are not anything like the mother.



Vinnie Penn, Animal Radio's Resident Party Animal


Cats on the Counter
I'm going to stay on the cat issue. The last installment, I tackled the cat people, and I'm going to do it again!
I was at a friend's house the other night, who just moved in with a new girl. We were sitting at the kitchen table having a couple of beers and having a good time. All of a sudden, her cat just hops up on the table. It's just allowed to just walk across this table. I've heard of this before, I've heard of certain cat owners who were like "the cat can do whatever it wants" like just walk across the kitchen counter and step right over your sandwich. I know she would have French kissed the cat if the cat came up to her and was so inclined to slip that sandpaper tongue into her owner's mouth. But, I am just sitting at the table and wondering if she wipes it down afterwards? If you guys throw a bag of chips here, is this cat going to be allowed to walk right by me and rub right against the bag and have as much food as it wants?
The worst part is, is that this girl's got a kid. The kid came walking into the room and she said, "Don't come in here tracking your mud off of the sneakers!" Let me get this right, this animal that has just been pleasuring himself and doing who knows what else around the house, down in the basement or whatever, can just walk across the area where you eat your breakfast, lunch and dinner, but your son can't walk into the kitchen with his shoes on?

What is going on with cat owners? Imagine if the dog jumped up on the table like that and walked across it? There would be absolute pandemonium, but this yet another cat owner who has decided that the cat runs the house and she's a diva. I thought we as a society were really kind of anti-diva'd. I thought we didn't like divas, but when it comes to cats, we admire it and we admire their brazen attitudes.
I won't be back to that house for a bite to eat, and if I do, I'm going to be the guest over there wearing latex gloves when Monday night football starts up. I don't know ­ maybe I'm wrong?



Vladae, The "World Famous" Russian Dog Wizard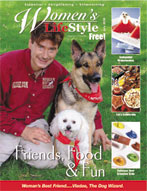 My Dog Is Submissive And Pees
This English Cocker Spaniel is very submissive and she has even urinated on the bed, while the humans are in it. Vladae suggests giving the dog treats, because a dog (and humans as well) cannot chew, swallow and pee at the same time. He also suggests putting balloons on the bed and pop them if your dog jumps up, which should startle him and make him jump down. Listen in for additional advice on how to stop this problem.
5 Major Points To Get Immediate Respect From Your Dog In No Time
1. Say what you mean and do what you say ­ be the man of your words; be the lady of action
2. Terminate democracy in your household
3. Terminate your dog's welfare ­ give your dog a job: physical; mental & social
4. Take away privileges ­ you should be the leader
5. Retire your dog from security duty ­ do not allow your dog to bark in your household

My Dog Steals Food From My Truck And Off The Table
Do you have one of those dogs that you can't turn your back on when food is around? There are two things going on here. The dog steals in your presence and the dog steals in your absence. When a dog steals your presence, it means he has no respect for you whatsoever. When a dog steals in your absence, it has nothing to do with respect, but the food is a temptation. Learn how to set up a food situation to teach your dog to stop this unwanted behavior.



Animal Minute With Britt Savage



Safest Place For Your Pet When Flying
Think of flying to Florida with Fido? Lisa Weisberg from the ASPCA says the safest place for your pet is under your seat in the main cabin. Be sure your pet is properly identified with your contact information and a checkup with the vet is always a good idea.
Some short-nosed breeds like pugs and bulldogs have trouble getting enough air in flight. Contact your travel agent to find out what animal health documents might be required where you are going. You're also going to want to get your pet familiar with the carrying case by letting them spend some relaxing non-flying time in there. For more information, you and Fido can log onto www.ASPCA.org/traveltips.



Animal Radio® News with Bobbie Hill



PetCo Food Confiscated
U.S. Marshals working with the FDA confiscated pet food stored at a Midwest PetCo distribution center due to rodent contamination. Last Thursday's raid on the Illinois warehouse was carried out because the agency suspected the food - all FDA regulated animal food - may have been contaminated by pests and rodents. PetCo company spokesman said they acted aggressively to address any concerns that were raised at the distribution center that serves 16 states. So far there have been no reports of animals getting sick.
Flooding Causes Alert for Stray Pets
The crippling spring floods inundating the Midwest have workers from Missouri's Human Society on alert for stray pets. But, society officials who expected to be handling hundreds of animals say the numbers are very low. The Humane Society worked hard at getting the word out ahead of time and pet owners got out with their animals before the water rose. One Humane Society official said, "After Katrina, people got the word: take your animals with you." In Missouri, residents who weren't able to take their pets into shelters were told where to board them temporarily - veterinarians opened their offices to become temporary kennels and so did the Pike County Fairgrounds who took in six dogs and a miniature horse named Charlie.
Manhattan Goes Green
Environmentally concerned pet owners in the Big Apple were treated to some global saving ideas at Manhattan's "Going Green With Pets" conference at the Metropolitan Dog Club last weekend. Earth conscious pet owners were given the recipe for creating biodegradable kitty litter and taught how to choose the best organic shampoo for their poodle. The multi billion dollar pet care industry sees the green minded pet owners as an up and coming niche worth hundreds of millions of dollars in the U.S.



Pets Have to Deal With the New Baby Too
Dr. Jim Humphries, Veterinary News Network


The world has changed since the neighborhood dog languished most of his days outside, and the local cat spent its days cavorting in the subdivision streets. Today, pets are an extension of the family. Often, a practicing ground for a baby. And there's nothing wrong with all the coddling that comes with that; birthday parties, the special outfits, the spot on the bed, until of course the real baby comes homes. Though it sounds like just another opportunity for more pet pampering, bringing baby home to a place where a pet dog or cat has spent time staking out its territory is a serious concern for many new parents, and it should be. This is especially true if the dog or cat has never been around kids or babies.
http://www.myvnn.com



Turn Your Pet's Remains into a Diamond!
Dean VandenBiesen, LifeGem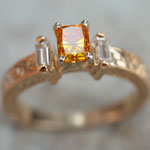 Oh, what a beautiful ring! Is it a diamond? A sapphire? - No, it's a cat! Pet owners are getting creative with pet cremations. While most owners go for the traditional grave in the backyard or a cremation urn, some owners are having their pets made into jewelry.
Life-Gem has come up with a new idea of having your pet's remains turned into
paperweights, crystals and jewelry. They can turn a doggy into a diamond for about $2,000 to $25,000.00.
The LifeGem® is a certified, high-quality diamond created from the carbon of your loved one as a memorial to their unique life, or as a symbol of your personal and precious bond with another. LifeGem diamonds are molecularly identical to natural diamonds found at any high-end jeweler. To qualify as diamonds, they must have the exact same brilliance, fire, and hardness (the hardest substance known) as diamonds from the earth, and of course, they do!
Whether you've lost a loved one or simply want to celebrate your love, the LifeGem diamond provides a way to embrace your loved one's memory day by day. The LifeGem® is the most unique and timeless tribute available for creating a testimony to their unique life.
It's all just a way of showing that dog is man's best friend, or maybe diamond's are a girl's best friend, or maybe a little of both!
http://www.lifegem.com



Animal Minute With Britt Savage

Pool-Proof Your Pets
Is your dog happiest when he's splashing around in a pool? Dog trainer Steve Dell says dog owners with pools should pool-proof their pets. He teaches dog owners how to train their pets to get out of pool, saying a dog would naturally swim to the shore in a lake, but may get confused in a pool. They have to be taught where the stairs are.
It sounds like a simple idea, but a dog can drown while panicking trying to get out of the pool. Dell suggests leading your dog into the pool by the stairs, then encouraging him to come back to you, using the stairs to get out of the pool. It's also important to keep the pool gate closed to prevent accidental falls. For pets and humans alike, safety is an important part of having fun in a pool.



International Animal News with Kaye Browne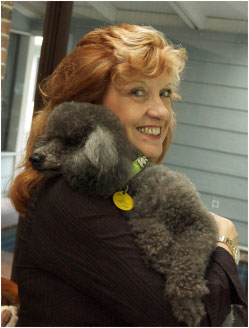 Man Orders Snake to Attack Police
A man in Bridgeport, Connecticut has been charged with assault with a deadly weapon after he ordered his pet to attack 2 police officers. Luckily for the cops, the 9-foot-long python didn't obey. Officers were responding to a domestic dispute when the reptile fan ordered the albino python to 'get them'. It didn't but the cops got him and the snake's now at Bridgeport's animal shelter.
Dog Breeder Attacked With Machete
A British dog breeder has had a lucky escape after a gang of thieves stole seven Staffordshire bull terriers in a terrifying machete attack. One of them had earlier pretended to be a potential buyer. Halina Bhati thought she'd never see the five pups and their parents again ­ but incredibly Police were able to rescue one of the pups after intercepting the gang's attempt to sell it for 2 thousand dollars at a railway station. Unsuspecting buyers had responded to an internet ad. There are now fears the remaining staffies will be sold for fighting.
Community Goes to the Dogs
Folk living in the city of Helena-West Helena, Arkansas are furious their community has gone to the dogs - and they blame their local mayor. Why? Because Mayor James Valley decided the city's animal shelter wasn't good enough and that the strays it housed would be better off in the wild ­ so he released ten dogs into a nearby forest. Animal lovers around the world have condemned Mayor Valley's actions ­ while locals living near the forest say they've already seen some of the dumped animals and they're frightened the now starving dogs might attack.
Woman Finds Snake in Crib with Baby
An American woman has lived through every new mum's worst nightmare ­ she was woken by her baby crying and found a 30-centimeter snake wrapped around her seven-month-old daughter's leg. Cari Abatemarco was visiting relatives in New York State when the close encounter occurred. Animal control officers later identified the reptile as a non-venomous California king snake.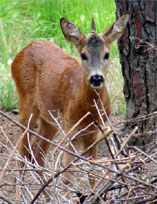 Unicorn Found
And speaking of weird creatures ­ a fair dinkum unicorn has been found ­ in Italy. It's actually a deer with a single horn instead two horns ­ but the yearling, born in a research centre near Florence is rapidly becoming a celebrity, thanks largely to the long-standing myth that unicorns have magical healing powers.
Bird "Droppings" Facial
A lot of women swear by the healing benefits of facials to look their best, but the newest rage in skin care is ­ quite frankly, gross. It's called the geisha facial and the special ingredient which supposedly exfoliates dead skin cells is bird droppings ­ nightingale poo-- to be exact. Apparently the geisha facial is now the latest 'big thing' in New York City where one-day spa customer claimed the results were better than micro-dermabrasion. Certainly brings new meaning to getting "shit-faced."
Listen to Current World News



Do Pets Think and Feel?
Dr. Jim Humphries, Veterinary News Network


Pets think and feel, maybe not exactly as we do. When you think about it, we have no problems recognizing animals' emotions, or that many of their emotions are similar to ours. Why then, do some people think animals have no feelings or thoughts? Well, I think it's important to note they don't always have our feelings or our thoughts. Just like we have different physical abilities, we humans cannot smell scent like a dog or see in low light like a cat, it would be incorrect to assume that animals have the same feelings in a particular circumstance as we would have. By placing human motives on to the animals, you really can cause potential misunderstandings.
http://www.myvnn.com



Talk With Your Animals with Joy Turner

Joy speaks with Mouse, a cat who recently passed away. His guardian is trying to find out just exactly what happened to him.
http://www.TalkWithYourAnimals.com

Listen to the entire Podcast of this show (#448)

Broadcast on XM Satellite Radio and Podcast Versions Only.

Listen to Animal Radio® - Go to the launch page
Return to Animal Radio Network™ Home Page
Read July Newsletter
Copyright 2008 All Rights Reserved Animal Radio Network LLC