July 14, 2007
Loretta Swit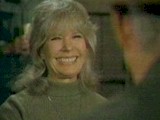 Many people remember Loretta Swit as the character "Hot Lips Houlihan" from the hit TV show M*A*S*H, but don't know that she is an earnest animal rights activist. Loretta testified before Congress in 1999, pleading for the prohibition of so-called "crush video" ­ fetish films wherein insects, snails, worms, or occasionally small animals like guinea pigs or frogs are crushed on camera, usually by women wearing spiked heals. Such films are now illegal in America.

Annemarie Lucas - Star of Animal Precinct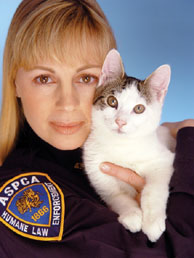 Annemarie Lucas is a Supervisory Special Investigator for Humane Law Enforcement (HLE) at the American Society for the Prevention of Cruelty to Animals (ASPCA). She has received training by both the New York City Police Department (NYPD) and the Federal Bureau of Investigation (FBI). Annemarie is also the star of Animal Precinct.
Annemarie always had a love for animals. She also longed to be on the stage at an early age. Well, she has successfully combined the two as the Star of Animal Precinct. Nothing pleases Annemarie more than an arrest someone on animal cruelty charges. Even though she is out in the field on a weekly basis dealing with the "bad guys" she is not intimidated by the people she encounters because she has a secret weapon - her gift of gab.
http://www.aspca.org/site/PageServer?pagename=cruelty_ap_agents
Cats Go On The Longest Taxi Ride
Britt Savage

Do you find it hard to put your animal on a plane cross-country? Well, so did Bob and Betty Matas of New York when they moved to Phoenix, Arizona.
Instead, they found a cab driver, Douglas Guldeniz, who agreed to make the trek. The driver took the Matas's along with their two cats, Cleopatra and Pretty Face for a 2,500 mile drive from New York to Arizona, for a fee of $3,000, plus gas, meals and lodging. Good thing the driver drove a SUV hybrid-electric vehicle to save on fuel!
Is There an Easier Way to Medicate Pets?
Dr. Marty Becker


Transdermal delivery of medications to veterinary patients is becoming increasingly popular. The transdermal gel is simply rubbed into the pet's inner ear, delivering an active agent or a combination thereof in a controlled form. The transdermal gel technology controls the delivery of the active agent over periods of time ranging from 12 to 24 hours. The extent of the controlled release window enables a once-a-day application.
The transdermal route is desirable in many patients, including those animals with behavioral problems that makes handling and administering oral medications difficult; animals whose health is compromised and the stress of oral administration would further aggravate medical conditions; and any animal whose owners are unable to "pill" or administer oral medications to their pet.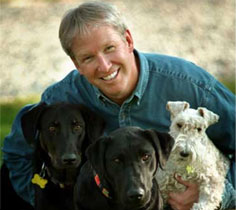 There are also "VetChews" in which the raw drug is compounded into a chewable treat base form, or you can find a pharmacy which offers flavored liquid medication.
Hear Dr. Becker talk about the different ways to administer medications to our pets.
http://www.DrMartyBecker.com
http://www.PetConnection.com
NEWS UPDATE:
Assemblyman Withdraws Proposed Bill to Spay or Neuter


The assemblyman who proposed requiring that Californians spay or neuter their pets has temporarily withdrawn his proposed bill from consideration after becoming the object of personal attacks.
"I think we could have worked collaboratively toward a solution but instead it became a matter of name calling and everything under the sun to get people afraid of the measure and just finally created too much noise and too much fear," said Lloyd Levine, D-Van Nuys, CA.
But, Levine remains committed to the issue and will make changes and bring it to a Senate vote in January.
http://democrats.assembly.ca.gov/members/a40/mainpage.htm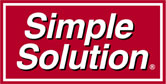 NEWS UPDATE Brought To You By Simple Solution Natural Line Of Products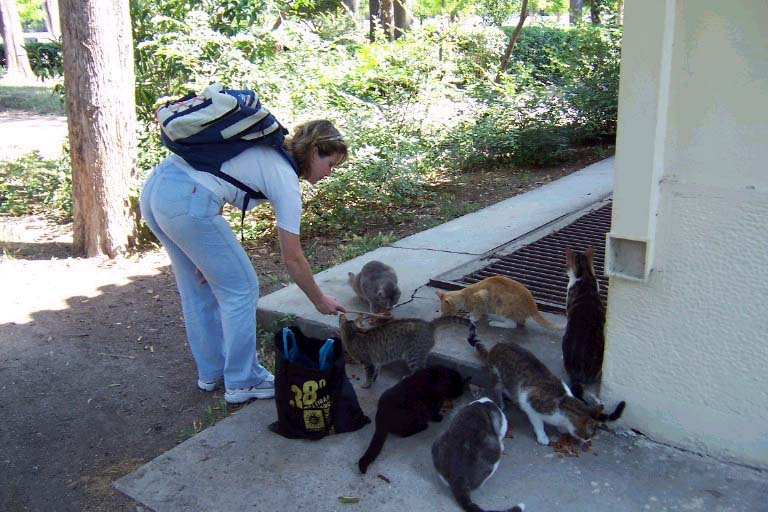 Championing the Cats of Greece
Rae Ann Kumelos, Voice of the Animal
Visit the cats of Greece at the Athens National Gardens, Delphi and the Acropolis in this inspirational story of a group of champion volunteers who are changing the way the Greek people take care of their animals.
http://www.VoiceOfTheAnimal.org
Witch Hunts & Wildlife
Merritt Clifton, Animal People


Panics of sadism develop each summer in urban habitats that attract wildlife of animal mutilations, after the multiple remains of animals are found, usually those of cats. The panics typically coincide with the emergence of young foxes and coyotes from their mothers' dens and with the first hunting by newly fledged raptors. The panics gain momentum approaching Halloween, as public attention to witches, ghouls, goblins, and other things that go bump in the night rises toward a crescendo, then virtually stop each year after Halloween, distinctly unlike cases involving actual human sadism, Satanism, and the practice of Santeria sacrifice, which surge just before and after Christmas.
Unfortunately, the forensic evidence is misread by sincere people (mainly humane officers and veterinarians), acting in good faith, who incite witch hunts at possible cost to professional credibility, by declaring the mutilations an act of sadism instead of what they really are, and that is the first hunting of newly fledged foxes and coyotes.
http://www.AnimalPeopleNews.org
Clicker Training a Cat
Marilyn Krieger, Certified Cat Behavior Consultant


Believe it or not, cats are very trainable. Marilyn talks about the use of clicker training, which is based on positive reinforcement and operant conditioning to train cats. Cats, for the most part, enjoy the challenges of training and the interactions with their human companions. An added benefit of training is that many unappreciated behaviors disappear when cats are trained.
Clicker training cats works well on cats that are treat motivated. The trick is finding the right treat, such as dehydrated chicken or turkey that they will do anything for. In order for there to be no confusion with the clicking, you can add a verbal command with the click.
Listen in and find out how to correct behaviors in your cat!
http://www.TheCatCoach.com
What's My Dog?
Mike Fry, Animal Ark Animal Shelter and Host of Animal Wise Radio with Dr. Linda Wolfe


I have the most wonderful dog in the world. Granted, I am slightly prejudiced. Okay, more than slightly, but she is one of those special Heinz 57 dogs. She is a "something else" dog. You know, the kind where people ask you what kind of dog you have and you say, well, Border Collie and "something else," but you have no idea what the other something is.
Well, all you Heinz 57 guardians will soon be able to give a more complete answer. To help mixed breed dog guardians take a more knowledgeable approach to their pet's care and wellness plans, Mars Veterinary plans to launch the Wisdom Panel MX comprehensive DNA based mixed breed test for dogs.
So the next time I'm asked, I can state with no doubt, my dog is part Border Collie and part.,..
http://www.AnimalWiseRadio.com
http://www.AnimalArkShelter.org
Poison Prevention
Dr. Steven Hansen, Sr. VP of the ASPCA


Normally you automatically think of child-proofing your kitchen or putting safety latches on your medicine cabinets so that you kid's don't get into trouble. But what about the other vulnerable residents in your house? Your pets. This year, the ASPCA's Animal Poison Control Center and the Environmental Protection Agency are issuing new guidelines for keeping your pets safe inside the home. Their 24-hour poison hotline is 888-426-4435.
Some tips you will hear are keeping pills out of reach of the family pet; reading all labels thoroughly; and keeping your pet's food and bowls away from all insecticides. To see an animated video of how to pet-proof your home, visit their website.
http://www.ASPCA.org
Pet Spending On the Rise
Dr. Jim Humphries, Veterinary News Network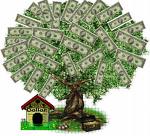 Pet spending is on the rise, reaching over 35.9 billion dollars. There are three major factors which have contributed to this increase:
1. New products and services
2. Medical advances
3. Animal assisted therapy
With these new developments, pet spending is expected to continue to grow.
http://www.VetNewsNet.com
Pet Fish Attacks Man
Britt Savage


Cleaning out the fish tank is a pretty bad job anyway, but it was a lot worse for veterinarian Kevin Freels, While doing some routine maintenance on his saltwater tank, Freels was attacked by Lilly, the Lion Fish, who jabbed him with six of her venomous spines. He started having seizures and called his girlfriend, who said she only hear screaming on her end of the line. She quickly called 911 and it took eight paramedics to hold Freels on the stretcher. Doctors said he could have died in an hour, because Lilly's venom was paralyzing his heart.
Listen to the 1st Hour ABRIDGED VERSION Podcast of this show (#398).



View Animal Radio Network™ Broadcast Schedule in a new window.


Listen to Animal Radio® - Go to the launch page


Return to Animal Radio Network™ Home Page


Read July Newsletter
Copyright 2007 All Rights Reserved Animal Radio Network LLC