July 16th 2005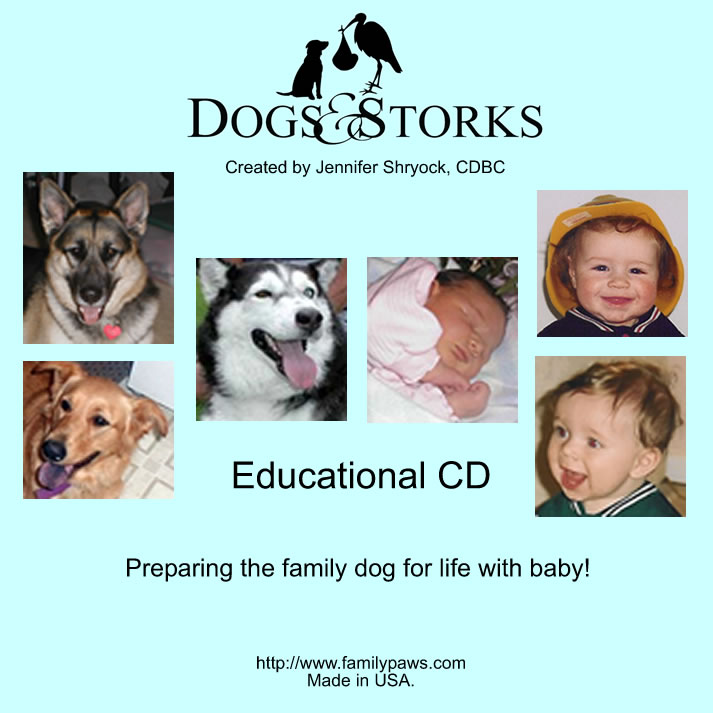 Dogs & Storks is an educational program for new & expecting families that have a family dog. The goal of the program is to provide families information and assignments that will help before and after the arrival of a baby. Along with the 90-slide CD presentation families receive ongoing support via a message board and free teleconference 5 times a year where they can ask questions as their baby grows.


Dan Gersten
Ask Curtis (the Canine Dear Abby)
Ask Curtis (the book), contains dozens and dozens of letters and dog-sense responses, including ones from a flea and a tick (the nerve of them!), as well as appropriate and pertinent quips, quotes & proverbs, "gee, I didn't know that" factoids, hints and tips, and letter-writer pictures. You can also send Curtis a question to which he'll respond and, with your permission, post on his site and possibly use in his next book.

Jane Mackie
Loews Hotels

"Pumped Up Pets Package"
Loews is the most family friendly company, taking care of all family members including the 4 legged ones. Each hotel has a "Family Concierge" with tips on information on activities and requirements for pets. Loews Loves Pets program treats pets like VIPs the minute they arrive. They get a welcome note from the General Manager with information on hotel pet services, local dog-walking routes, puppy pagers and area pet services, like veterinarians, pet shops, groomers, and much more. Of course, pets also get our signature Loews Loves Pets bowl and mat which they can take home. And if you forget any items such as your Frisbee, these items are available through the Home Sweet Loews borrow closet.
Pam Meltzer - Puppy Paws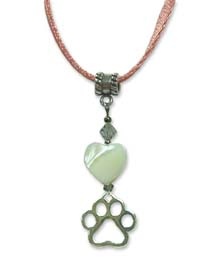 Puppy Paws - fine jewelry for people who love their pets. We began with a paw . . . a simple elegant little paw to create the Puppy Paws Pendant. Then, one by one we've added to our collection. We now have Puppy Paw Earrings, Puppy Paws Charms, Puppy Paws Bracelets, Puppy Paws Cufflinks and even Puppy Paws Tuxedo Studs all available in 14k gold or sterling silver. For our cat lovers we've even created Kitten Paws that feature fabulous cats eye gemstones.
Darlene Arden - Cat Agility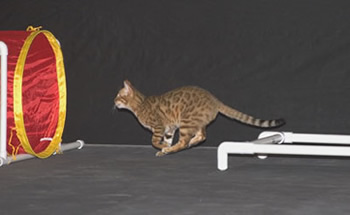 The International Cat Agility Tournaments (ICAT) has created a new category of cat competition in which cats negotiate an agility course designed to display their speed, coordination, beauty of movement, physical condition, intelligence, training, and the quality and depth of their relationship with their owner who trains with them and guides them through the course.
Gary Kowalski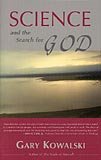 Science and the Search for God
Lantern Books
Gary Kowalski is the author of books that explore our connection with other living creatures, the natural world around us, and the spirit that animates us all. A graduate of Harvard College and the Harvard Divinity School, Reverend Kowalski is an ordained Unitarian Universalist minister whose works include: The Souls of Animals; Goodbye Friend: Healing Wisdom For Anyone Who Ever Lost A Pet; Green Mountain Spring and Other Leaps of Faith; and The Bible According To Noah: Theology As If Animals Mattered.
Rae Ann Kumelos - Snakes.


Why did it have to be snakes?
From the Garden of Eden to the countryside of ancient Greece, snakes have had a tough time keeping up their reputation. In this true story about catching rattlesnakes, explore the rich and divine heritage of snakes throughout the ages.